سرفصل های مهم
فصل 04
توضیح مختصر
زمان مطالعه

9 دقیقه

سطح

ساده
دانلود اپلیکیشن «زیبوک»
این فصل را می‌توانید به بهترین شکل و با امکانات عالی در اپلیکیشن «زیبوک» بخوانید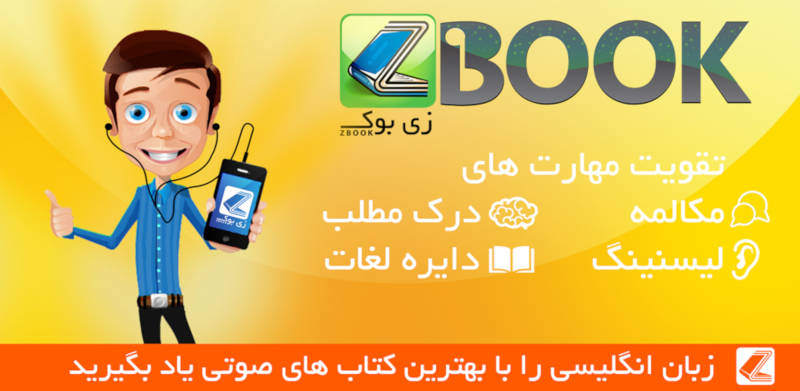 متن انگلیسی فصل
CHAPTER FOUR
Purissima Canyon
I was back in my office at about four-thirty when the phone rang. A cool voice said 'Philip Marlowe? The private detective?'
I said yes, maybe. The voice introduced itself: 'My name's Lindsay Marriott. I live at 4212 Cabrillo Street. I'd be very happy if you could come and discuss something with me this evening.'
'I'll be there,' I said. I needed a job. 'What time?'
He said seven, so I watched the sunlight dancing on my desk until almost seven, had a word or two with Nulty on the phone when he rang to see if I had any new ideas - I hadn't - and then I went out to Cabrillo Street. It was dark by the time I got there. Cabrillo Street was a dozen or so houses hanging onto the side of a mountain by the beach, with the Pacific Ocean crashing in below them. There were two hundred and eighty steps up from the street to Marriott's house, so I had to sit down for a few minutes at the top and try to start breathing quietly again before I knocked on the door.
It opened silently and I was looking at a tall man with fair hair, wearing a white suit with a blue flower in its buttonhole.
'Yes?' he said.
'It's exactly seven and here I am,' I answered.
'And you are…?' He'd forgotten all about me.
'Philip Marlowe,' I said. 'Same as I was this afternoon.' I didn't think I liked this guy.
'Ah yes. Quite right.' He stepped back and said coldly 'Come in.'
The carpet was so thick it almost swallowed my shoes on the way through to the living-room, where Marriott arranged himself on a yellow sofa and lit a French cigarette. I lit a Camel and waited.
'I asked you to come because I have to pay some money to two men tonight and I thought I should have someone with me,' he said eventually. 'You carry a gun?'
'Sometimes,' I said. 'But I don't often shoot people. Blackmail, is it?'
'Certainly not. I'm simply buying something and I'll be carrying a lot of money. Since I don't know these men, I thought-'
'But they know you, do they?'
'I-I don't know. I'm doing this for a friend, you see.'
'How much money - and what for?' I asked. I didn't like his smile. He was lying to me. 'Why don't you just tell me the whole story, Mr Marriott? If I'm going to hold your hand tonight, I think I should know why.'
He didn't like that, but in the end I got the full story. Three men had stolen a valuable diamond ring from his friend without a name a few nights before, when she was coming home from a restaurant in the city, and now they were selling it back for eight thousand dollars. He had spoken to one of the men on the phone two or three times, to help his friend, and now he was waiting for another call, to tell him where to meet them tonight with the money.
'So why did you only call me this afternoon, Mr Marriott? That worries me. And why did you choose me? Who told you about me?'
He laughed. 'No one told me about you. I picked your name from the phone book. And I only decided to take someone with me this afternoon -I hadn't thought of it before.'
'So what's the plan?' I asked. 'Do I hide in the back of the car? And what do I do if these guys pull out a gun and shoot you or knock you on the head, take your eight thousand and run? Nothing I could do would stop them. These guys are robbers, Marriott. They're hard. I think I should walk away from this job, Marriott. But I'm stupid, so I won't. I'll come with you, but I'll drive the car and I'll carry the money. And you do the hiding in the back of the car. OK?'
He shook his head and looked unhappy but in the end he agreed. Then the phone rang. Marriott's face went white as he took the call. He listened. I could hear a voice talking at the other end, but I couldn't hear the words.
'Purissima Canyon? … I know it…Right.' He put the phone down. 'You ready, Marlowe? Let's go.'
I had never heard of Purissima Canyon, but Marriott said it was quite near and that we had to be there in twelve minutes. He gave me an envelope with all that money in it. I stuck it in my pocket and we left.
---
Fog had come in from the ocean now, so I drove Marriott's big foreign car quite slowly. We found Purissima Canyon without difficulty. It was a quiet, lonely place in the hills behind the city. No houses, no lights. It was as dark as a midnight church. I stopped at the end of the dirt road and switched off the engine.
'Stay there,' I whispered to Marriott, hidden in the back of the car. 'Your friends may be waiting off the road here. I'll take a look.'
I got out and walked along a small path down the hill. I stopped suddenly and stood in the dark, listening. Not a sound. I turned to go back to the car. Still nothing.
'No one here,' I whispered into the back of the car. 'Could be a trick.'
He didn't answer. There was a quick movement just behind my head, and afterwards, I thought I may have heard the sound of the stick in the air before it hit my head. Maybe you always think that - afterwards.
---
I opened my eyes and looked up at the stars. I was lying on my back. I felt sick. All I could hear was insects in the night. I stood up carefully. My hat was still on my head. I took it off and felt underneath it - a bit soft and painful on one side, but still working well enough. Good old head, I'd had it a long time and I could still use it, well, a little at least. I turned to look for the car, but it was gone. The envelope with the eight thousand dollars was gone too.
I started to walk slowly back along the dark road. Suddenly, I saw the dark shape of the car in front of me, round a corner. It was silent, lightless, all the doors shut. I went up to it, lit a match and looked inside while the match was burning. Empty. No Marriott, no blood, no bodies, nothing. Suddenly, I heard the sound of a car's engine. I didn't jump more than three feet in the aid. Lights cut through the darkness, coming down the road towards me. The lights stopped for a minute just round the next corner, then they came on down the road. I hid behind Marriott's car. The lights came on down the hill and stopped right in front of Marriott's car. There was a laugh, a girl's laugh, a strange sound in that place. Then a girl's voice said: 'All right. I can see your feet. Come out with your hands nice and empty.
'I've got a gun on your ankles.'
I came up slowly, hands up, and looked straight at the light shining in my face.
'OK, don't move. Who are you? Is that your car?' the voice asked, but she sounded a bit frightened, like me.'
'Why did you stop up the road there?' I asked. 'So you ask the questions, huh?' she said. 'Well, I was looking at a man.'
'Tall, with fair hair?'
'Not anymore,' she said quietly. 'Might have had fair hair -once.'
I didn't say anything for a moment. Then I said: 'All right, let's go and look at him. I'm a private investigator. Marlowe's the name. Philip Marlowe. My card's in my wallet. Shall I get it out and show you?'
'No. You just walk in front of me and we'll go and take a look at what's left of your friend.'
I turned away from the light and went on up the dusty road, round the corner. The girl with the gun was right behind me.
مشارکت کنندگان در این صفحه
تا کنون فردی در بازسازی این صفحه مشارکت نداشته است.
🖊 شما نیز می‌توانید برای مشارکت در ترجمه‌ی این صفحه یا اصلاح متن انگلیسی، به این لینک مراجعه بفرمایید.