سرفصل های مهم
فصل 05
توضیح مختصر
زمان مطالعه

8 دقیقه

سطح

ساده
دانلود اپلیکیشن «زیبوک»
این فصل را می‌توانید به بهترین شکل و با امکانات عالی در اپلیکیشن «زیبوک» بخوانید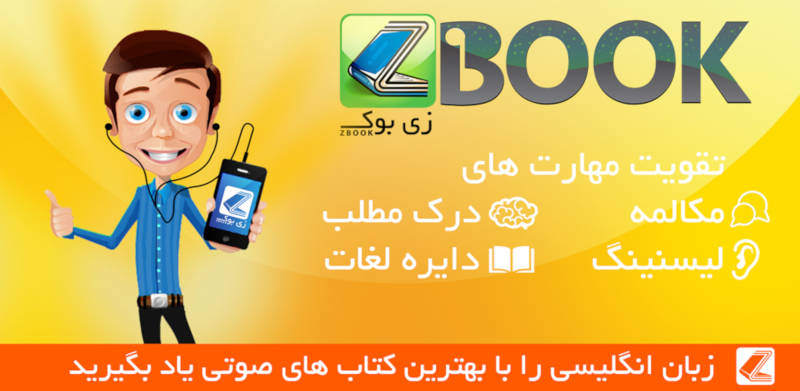 متن انگلیسی فصل
CHAPTER FIVE
'Don't Call Me Annie'
She shone her light on the body. His fair hair was dark with blood now and more of it ran from the corner of his mouth. He wasn't pretty to look at. I went through his pockets but there was nothing very interesting. Just coins and keys, a small knife, someone's business card, that sort of thing. I put the business card in my pocket - might be useful later. The girl watched.
'You shouldn't do that,' she said. Then: 'Somebody must have hated him, to do that to him.'
'Somebody, yeah, but it wasn't me. So who was it?'
'I didn't think it was you,' she replied.
'Could have been you, couldn't it? I don't know. What are you doing out here alone at this time of night? And what's your name?'
'My name's Riordan. Anne. And don't call me Annie. I just go out for a drive sometimes at night. I like these hills at night; they're peaceful. Well, usually they are. I saw a light down here and thought it was odd. So I came down to see.'
'You do take some chances, Miss Riordan. A young lady out in these hills alone at night, going down a dark valley to investigate.'
'I had a gun. And what happened to your head?' She was shining her light right at me now. 'You don't look too good, Mr Marlowe. I think I should get you out of here.'
'I'd be grateful if you'd drive me to my car. It's at Cabrillo Street, near the beach. He lived there.' I pointed down at Marriott's body.
'Sure. But shouldn't someone stay with him? And shouldn't we call the police?' she asked.
'No,' I said. 'Not yet. I'd like time to think about this first.'
So we got into her little car and she drove me out of there. My head hurt.
We didn't talk. Then she said: 'You need a drink. Come back to my place and clean yourself up, have a drink and call the police from there. It's just over on West 25th, 819.'
'Thanks,' I said, 'but I should get back to my car.' I didn't want her mixed up in this thing.
So she drove me back to the bottom of the steps up to Marriott's house, where I had left my car. I got out, said thanks and gave her my card. Then, I went over to the West Los Angeles police station on my own, feeling cold and sick.
---
It was an hour and a half later. They had taken Marriott's body away and I had told my story three times to a man named Randall. The back of my head was hurting. I sat there looking at the cigarette between my fingers and felt about eighty years old. Randall said coldly: 'Your story sounds silly, Marlowe.' We went through the whole thing again, detail by detail and Randall came up with some ideas about the murder which I didn't like. They weren't right - I told him. He didn't like that either, but in the end he let me go home. The fog had completely cleared now. I wanted a drink badly but the bars were all closed. I drove home fast.
---
I got up at nine the next morning, drank three cups of black coffee and read the morning papers. There was a short piece about Moose Malloy, but nothing about Lindsay Marriott. I was just leaving when the phone rang. It was Nulty and he sounded annoyed.
'Marlowe? What're you doing on Malloy?'
'Nothing. I've got a headache. You mean you haven't got him yet?'
He hung up without answering. I drove over to my office, opened the outside door and went in. Anne Riordan looked up from the magazine she was reading and smiled at me. In daylight, her hair was a rich red colour, she had grey eyes, a small cheeky nose and a wide mouth. She had a nice smile. It was a face I thought I would like. Pretty, but not beautiful.
I opened the inside door and she followed me through into my office, sat down and took one of my cigarettes.
'You probably didn't think you'd see me again so soon. How's your head?'
'I'll live.'
'Were the police nice to you?'
'Same as usual. I left you out of my story. Don't know why.'
'Because they might be nasty to me and because I might be useful to you. Do you want to know who Marriott's friend was - the lady who lost her valuable ring?'
I froze. I hadn't said anything to her about the ring Marriott was trying to get back for his friend.
'I didn't say anything about a ring last night,' I said slowly. 'So you'd better tell me what you know and how you know it.'
'My father was a police officer. He's dead now. But it was easy for me to find out that Randall is investigating the Marriott murder and I went over to see him. He told me. Then I went over to the best jeweller's shop in town and asked the manager there. I told him I was a writer wanting to do a piece about famous and expensive diamonds. He told me the name of that diamond and who it belongs to. Easy, you see. It belongs to a very rich lady in Bay City, a Mrs Grayle.
She's much younger than her husband and is very beautiful - she sometimes runs around town with other men, like Lindsay Marriott. I found out that last bit from a friend in one of the newspapers. He gave me a photo of Mrs Grayle, too. Look.' She pushed a photograph of a young woman across my desk. I looked at it. Beautiful, about thirty years old - Mrs Grayle had it all.
'So I called Mrs Grayle and said I was your secretary. She'll see you this afternoon - she wants to get her diamond ring back, and she might want you to help her do that.'
'You have been busy, haven't you?' I said. She looked serious and hurt. Yes, I could certainly get to like that face a lot, I thought. I smiled at her. 'Listen, Anne. Killing Marriott was a stupid mistake. I don't think this gang meant to murder him at all. They wanted the money for the ring, that's all, and I guess it's all right if I try to help Mrs Grayle get the ring back, now that the gang have got their money for it.'
She nodded. 'You're wonderful,' she said softly, 'but you're crazy.'
The word hung in the air as she got up, went very quickly to the door and out.
I sat and thought about things. Then I took out that business card I had taken from Marriott's pocket last night and looked at it. Plain and expensive-looking, with the name 'Jules Amthor' on it, and under that, the word 'Psychiatrist'. No address. Just a Stillwood Heights phone number. There was something about Mr Amthor and his card, found in a dead man's pocket, that wasn't quite right. Could be interesting, I thought, so I picked up the phone and tried the Stillwood Heights number.
مشارکت کنندگان در این صفحه
تا کنون فردی در بازسازی این صفحه مشارکت نداشته است.
🖊 شما نیز می‌توانید برای مشارکت در ترجمه‌ی این صفحه یا اصلاح متن انگلیسی، به این لینک مراجعه بفرمایید.