سرفصل های مهم
فصل 05
توضیح مختصر
زمان مطالعه

6 دقیقه

سطح

ساده
دانلود اپلیکیشن «زیبوک»
این فصل را می‌توانید به بهترین شکل و با امکانات عالی در اپلیکیشن «زیبوک» بخوانید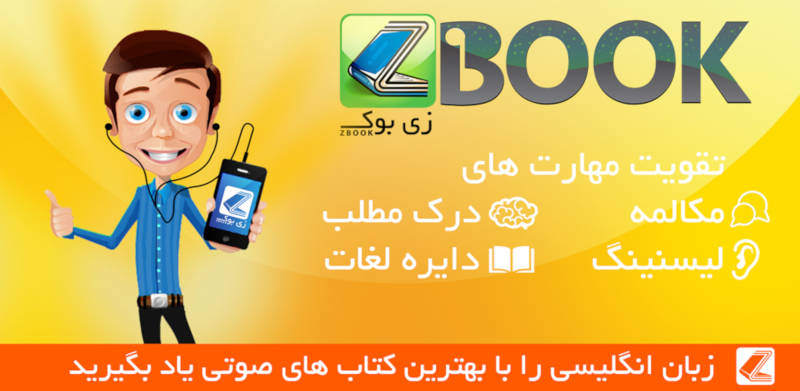 متن انگلیسی فصل
CHAPTER FIVE
Captain Jack Returns
Captain Jack Sparrow stood on the Black Pearl. The ship's sails didn't move. There was no wind, and the Pearl was sitting in an ocean of sand. The sun burned down from a hot blue sky. Jack was alone in Davy Jones's Locker. He was dead-and it was not a good feeling.
He climbed down onto the sand. He tried to push the Pearl with his shoulder, but of course it didn't move.
He saw some smooth, round stones. Picking one up, he threw it across the sand. He was very surprised when the stone came back to him. It stopped next to his boot and broke into pieces like an egg. Inside was a small crab.
Jack threw some sand at the crab and it ran away. He lay on the sand, and closed his eyes. He didn't see the crab move forward again. It studied the ship, then it ran to the other stones.
Time passed. Suddenly, a shadow passed across Jack's face and he opened his eyes. Something was moving-it was the Black Pearl!
Thousands of crabs were carrying it on their backs across the sand.
"Interesting," said Jack.
On another beach, the Hai Peng lay in pieces. Pintel and Ragetti came out of the water first. Elizabeth, Will, Gibbs, and Tia Dalma were close behind, with Cotton, Marty, Tai Huang and his men, and finally Barbossa.
Gibbs looked up and down the long, empty beach. "This is a terrible place," he said.
Elizabeth pushed her wet hair away from her face. She looked worried, too. "I can't see Jack," she said. "I can't see anyone."
"He's here, somewhere." said Barbossa.
Tia Dalma smiled. "Jack is nearer than you think," she said.
Elizabeth looked past Tia Dalma. Something was moving across the sand. It was the Black Pearl! Captain Jack Sparrow stood proudly by the ship's wheel. Thousands of crabs carried the Pearl closer, then they dropped it into the water.
Jack waved to his men. "Gibbs! Pintel and you-the man with one eye." he cried. "Did the Kraken kill you, too?"
Elizabeth ran up to Jack and put her arms around him. "I'm so sorry," she said in a low voice. "I'm so glad you're all right-" But Jack pushed her away. "Tia Dalma! How nice to see you!"
"How are you, Jack Sparrow?" Barbossa's voice came from the back of the crowd.
Jack stopped. He turned, and saw his old enemy. "Barbossa!" he shouted loudly. "I haven't seen you for a long time, since-"
"Isla de Muerta, remember?" Barbossa said. "You shot me!"
"Yes," Jack said, nervously. "I remember."
"We came to help you," Barbossa said.
"That's very kind of you," Jack said. "But I have a ship, and you don't. You need help, not me."
Barbossa pointed at the Pearl. "My ship is there," he said.
Jack looked at the ocean. "I can't see it," he said. "Is it hidden somewhere behind the Pearl?"
Barbossa was very angry. He wanted to attack Jack, but Will stopped him.
"Jack, listen!" Will said urgently. "Cutler Beckett has Davy Jones's heart. He commands the Flying Dutchman."
"He wants to command the oceans," Elizabeth added.
"We're calling the Brethren Court," Tia Dalma told him. "Yes, Jack," Gibbs said. "The world needs you."
"And you need sailors," Will said. He pointed at the pirates. Jack studied them. "Do I want to sail with you?" he asked. "Three of you tried to kill me." He stopped in front of Elizabeth. "And one of you succeeded."
Will was surprised. What was Jack saying? Did Elizabeth kill him? Jack smiled. "She hasn't told you?" he said. He turned to Tia Dalma. "All right, you can come with me. Gibbs, Marty, Cotton, you're OK, too." He didn't speak to Barbossa, Will, or Elizabeth.
He walked up to Tai Huang. "Who are you?"
"Tai Huang," said the tall pirate, calmly. He pointed to the Singapore pirates. "These are my men."
"Who do you work for?" Jack asked.
"The person with the most money," Tai Huang answered.
"I have a ship," Jack offered.
"Then I'll work for you," Tai Huang said.
The pirates jumped into the water, and swam out to the Pearl. Jack pulled out his Compass and looked at it, but it wasn't working in this strange and mysterious place.
"Oh, Jaaaa-ack," said a voice behind him.
Jack turned around. Barbossa held up Sao Feng's old maps. "Which way are you going, Jack?" he asked, with a smile. "Those maps will take us back to the world of the living," Jack thought. "I need Barbossa on the Pearl."
مشارکت کنندگان در این صفحه
تا کنون فردی در بازسازی این صفحه مشارکت نداشته است.
🖊 شما نیز می‌توانید برای مشارکت در ترجمه‌ی این صفحه یا اصلاح متن انگلیسی، به این لینک مراجعه بفرمایید.