سرفصل های مهم
فصل 02
توضیح مختصر
زمان مطالعه

7 دقیقه

سطح

متوسط
دانلود اپلیکیشن «زیبوک»
این فصل را می‌توانید به بهترین شکل و با امکانات عالی در اپلیکیشن «زیبوک» بخوانید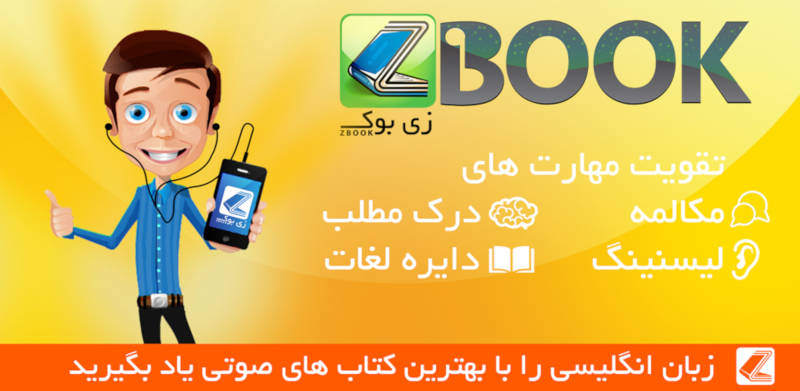 متن انگلیسی فصل
CHAPTER TWO
THE HONOURABLE PHILIP GREEN
I ran out of the door and down the street and there he was - he was a giant of a man! He was tall with wide shoulders, a dark beard and big dark-brown eyes. His skin was brown from the sun.
'Who are you?' I asked.
'Why do you want to know?' he replied.
'I'm looking for Lady Frances Carfax. She is missing. What have you done to her?'
'What have I done to her?' he repeated angrily. He put his hand on my throat and held it there until I couldn't breathe. I pushed him away but he held tighter. Then a man came running towards us from the cafe opposite.
'Stop!' he cried. He hit the bearded man on the arm and he let go of me.
'It's lucky that I came,' he said. 'Is there anything you've done right in this investigation?'
I turned around and to my surprise I saw that the man was Holmes.
'You sent me here!' I shouted. 'I expect your investigations would be much better.'
'My investigations were better,' he replied. 'I found someone who can help us. And you started a fight with him.'
'This man is following Lady Frances's maid. He knows where Lady Frances is.'
'Good. Well, let's ask him politely,' said Holmes. 'Let me introduce you to the Honourable Philip Green, a family friend of Lady Frances Carfax.'
'I'm so sorry, sir! I'm losing my mind!' Green cried. 'I love Lady Frances more than anything. I don't know what to do!'
'Let's go back to the cafe,' said Holmes, 'and you can tell my friend Watson your story.'
'I've always loved Frances,' Green began, 'and I think she loved me. When I first met her I was young and stupid. She didn't think I was serious about her. Her father asked me not to see her again because she was going to get married, but now I know that wasn't true. I left for South Africa in the hope of making money there. I did well. I bought land and had a house with servants but I knew something was missing. Years later, friends told me that Lady Frances was still unmarried. I hoped it was because she still loved me. When I found her in Lausanne, she told me it was too late to think of marriage but I feel sure she still feels something for me! I thought perhaps her maid might talk to her. Now you tell me she is missing. Please, tell me, what has happened to Frances?'
'That is what I hope to find out,' said Holmes. 'I suggest you go back to London. Send me your address. You can help us with our investigations.'
When we arrived in London the next day, there was a telegram waiting for Holmes at Baker Street. It said:
Left ear: torn, piece is missing
'What does this mean?' I asked.
'It's the question you didn't answer,' said Holmes. '"What does Dr Shlessinger's left ear look like?" Fortunately, I sent it to the hotel manager. He remembered.'
'I don't understand,' I said.
'Dr Shlessinger's left ear was bitten in a fight. He is better known to the Australian police by the name of 'Holy Peters'. Mr Peters has spent years becoming friendly with lonely ladies who do good work. He tells them their money is for his religious work. One lady, who he calls his 'wife', left with him for South America. He stole from people who were dying. By the time the missionaries found out, they were on a ship to Europe. The longer Lady Frances stays with them, the more danger she is in.'
In a big city like London, Peters and his wife disappeared like they never existed. It was a week before one of Sherlock Holmes's contacts arrived at the door with information: a man wearing religious clothes and matching the description of Peters was seen selling an old Spanish necklace. The man looked pleased with the money he received and said that he had more jewellery at home. He would come back the next day.
On hearing this news, Sherlock Holmes asked the Honourable Philip Green to come to Baker Street.
'I must help!' Green said. 'I can't sit and do nothing.'
'Did you see a couple with Lady Frances in Baden?'
'Yes' he replied.
'And did they see you?'
'No. I just followed. I didn't want to be seen.'
'Then, you must do exactly as I say. Tomorrow they will try and sell more jewellery. I want you to follow them. Come back here and tell me everything you see. Do not speak to anyone.'
The next day Green returned with the news.
'We've got him!' he cried excitedly. 'His wife sold another necklace an hour ago. I followed her down the street. She went to an undertaker. The door was left open and I listened to their conversation. The wife wanted something but it wasn't ready yet. "The size is unusual," the woman in the undertaker's repeated. "It must be ready soon," his wife said. I followed her back to their house.'
'Did you look inside?' asked Holmes.
'No. The curtains were closed. I waited for three more hours and then I saw two men arriving at the house with a coffin! Mr Holmes, what if the coffin is for Lady Frances?'
'Excellent work, Green!' said Holmes. 'Leave the rest to us… Watson, let's go! There is not a moment to lose!'
On the way to the house Holmes talked excitedly about the case. 'We have two possible options here, Watson: either she is alive or she is dead. Let's imagine they have sold all her jewellery. If she was still alive, she would go to the police so they'd have to kill her. If they want to bury her in a coffin, they'll need a death certificate. Did the doctor think it was a natural death? I'm guessing it was some type of poison. Or the doctor wasn't a real doctor… Stop the cab here, please!' he shouted to the driver.
مشارکت کنندگان در این صفحه
تا کنون فردی در بازسازی این صفحه مشارکت نداشته است.
🖊 شما نیز می‌توانید برای مشارکت در ترجمه‌ی این صفحه یا اصلاح متن انگلیسی، به این لینک مراجعه بفرمایید.