سرفصل های مهم
فصل 03
توضیح مختصر
زمان مطالعه

7 دقیقه

سطح

سخت
دانلود اپلیکیشن «زیبوک»
این فصل را می‌توانید به بهترین شکل و با امکانات عالی در اپلیکیشن «زیبوک» بخوانید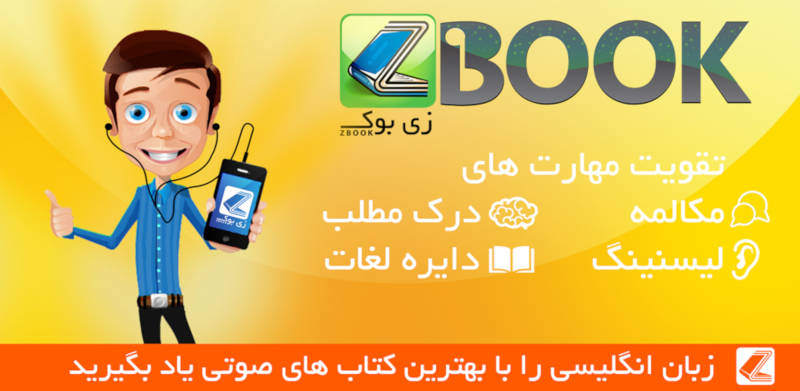 متن انگلیسی فصل
CHAPTER THREE
AN UNUSUAL COFFIN
I knocked loudly on the door of the house. A pale, thin lady answered.
'I want to speak with Dr Shlessinger,' Holmes said.
'He doesn't live here,' the lady said.
Holmes put his foot in the door and held it open. A bald, red-faced man appeared. I knew straight away that he was the man we were looking for because I recognised his torn ear.
'My name is Mr Peters,' he said politely. 'There is no-one called Dr Shlessinger in this house. I think there must be a mistake, gentlemen.'
'I don't have time for this!' cried Holmes. 'If you're not the man I'm looking for, then I'm not Sherlock Holmes! Where is Lady Frances Carfax?'
'Mr Holmes, you say? I met a lady by the name of Lady Frances in Switzerland. She said she had no money. I paid her hotel bill and her ticket home. She gave me some jewellery in return. Unfortunately, it was worth nothing. I hope you find her,' he added in the same soft voice.
'You can be certain that I will find her,' said Holmes, '…in this house!'
'I'm sorry,' said Peters, 'you can't come in. You don't have a warrant.'
Holmes showed him his gun. 'This is my warrant,' he said.
'Call the police!' Mr Peters shouted to his wife.
'Where is the coffin that came into the house today?' asked Holmes.
'Surely you must have some respect for the dead!' Peters cried.
Holmes and I searched the house. The coffin was in the dining room. Peters followed behind us.
'Open the coffin!' shouted Holmes.
'Never. I won't open a closed coffin!' he replied.
'Then I will,' said Holmes. He took out a knife.
'Watson, help me lift the lid, please!'
We pushed up the lid and there at the bottom of a very big coffin was a poor old lady of ninety years old. Even I could see that she was not Lady Frances. Sherlock Holmes looked pale. He shut the lid angrily. Mr Peters was laughing loudly.
'Oh, I'd pay money to see that again! The man I've heard so much about - the great Sherlock Holmes - has made a mistake. Who did you think you were going to find: Lady Frances, perhaps?'
'Who is the woman in the coffin?' asked Holmes impatiently.
'We are kind people, Mr Holmes. She was my wife's nurse. She was very ill and she had no money to pay for a doctor so we looked after her in her final hours. She died a few days after she arrived. We paid for a coffin and we are going to bury her tomorrow. The funeral is at half past eight.'
Then we heard a voice behind us. It was the police sergeant. 'Holmes, I need to see your warrant.'
'Arrest him!' cried Peters.
We walked outside with the police sergeant.
'This matter isn't finished,' said Holmes. 'I will get a warrant. Watch these people carefully,' he added to the police sergeant. 'Don't let them leave the house.'
Later that day we went to Scotland Yard to ask about the warrant. When we returned I went to bed. I could hear Holmes walking around his room. He could not sleep. The next morning, at twenty past seven, he knocked on my door.
'Quickly!' he said. 'It's life or death, Watson, and very little chance of life! What time's the funeral?'
'Half past eight,' I replied.
Fifty minutes later we were at Mr Peters's house again. Four men were carrying the coffin to a carriage outside the house.
'Take the coffin back inside!' cried Holmes.
'Mr Holmes!' said Peters. 'Do you have your warrant or not?'
'The police are arriving with the warrant. The coffin must go back inside the house. I'll give a gold coin to the first person who opens it!' Once inside, the men worked quickly to open it. I put my hand over my nose and mouth. The coffin smelt terribly of chloroform. Inside the coffin were two bodies and one of them was a pale but beautiful lady. Her head was covered in a cloth left in the anaesthetic. Holmes lifted her out of the coffin. At that moment the sergeant arrived with the warrant. Mr Peters and his wife ran out of the door. Two more policemen were waiting outside and ran after them.
'Doctor Watson, I need your help,' Holmes said.
Lady Frances was still alive. There was a small chance we could save her. Thirty minutes later, after some medicine and a lot of help to start her breathing again, she opened her eyes. She was very confused.
'You can take the poor old lady who is still in this coffin,' Holmes said to the men in the room. 'Maybe now she can rest in peace.'
We heard the sound of heavy footsteps on the stairs.
'Ah, I see the Honourable Green has arrived. Please look after Lady Frances,' Holmes said to him.
'Maybe in time, she will understand how much you love her.'
'Thank you for all you have done,' he said, taking the lady in his arms.
When we returned to Baker Street, Holmes was quick to discuss the details of the case.
'An intelligent man must learn from his mistakes,' he said.
'I thought about the case all night. I knew there was some clue… and there it was: the word 'unusual'. It's true. It was an unusually big coffin for a small body. They had a death certificate for the old lady. No-one would know their plan - they were going to bury Lady Frances alive so they wouldn't have to commit murder! I believe we found her just in time. These are very clever criminals, Watson. I'll be surprised if the police catch them. I'll be interested to see what they do next… very interested… What do you think? Should we ask Mrs Hudson for some tea?'
مشارکت کنندگان در این صفحه
تا کنون فردی در بازسازی این صفحه مشارکت نداشته است.
🖊 شما نیز می‌توانید برای مشارکت در ترجمه‌ی این صفحه یا اصلاح متن انگلیسی، به این لینک مراجعه بفرمایید.