سرفصل های مهم
فصل 01
توضیح مختصر
زمان مطالعه

7 دقیقه

سطح

خیلی سخت
دانلود اپلیکیشن «زیبوک»
این فصل را می‌توانید به بهترین شکل و با امکانات عالی در اپلیکیشن «زیبوک» بخوانید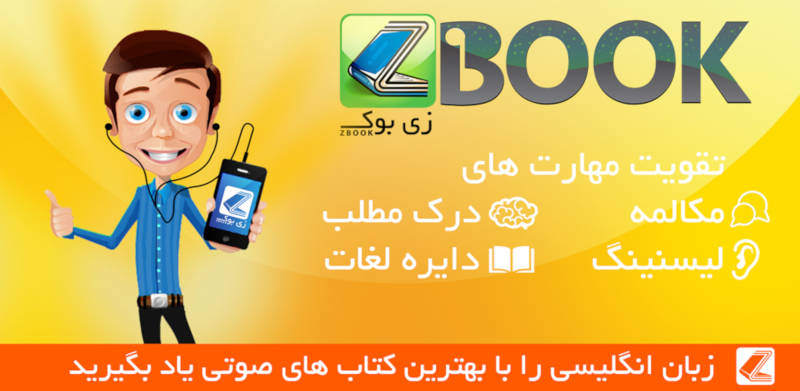 متن انگلیسی فصل
CHAPTER ONE
Mr Jabez Wilson
One Saturday morning I went to visit my friend Sherlock Holmes, but he already had a visitor. His visitor was a large man with a red face, small eyes and bright red hair.
'I see you're busy, Holmes. I'll come back another time,' I said. 'You came at the perfect time, my dear Watson,' said Holmes warmly.
'I thought you were busy,' I said.
'I am busy, very busy,' he replied.
'I'll wait in the other room.'
'No!' said Holmes, and he turned to the visitor. 'Dr Watson helped me in many of my most successful cases, Mr Wilson. I am sure he can help me with your case, too.'
The large gentleman got up from his chair and said, 'I'm very pleased to meet you, Dr Watson.' Then we all sat down.
'I know you like unusual, difficult cases, Watson, and this case is very unusual. Mr Wilson, please tell your story to Dr Watson.' Mr Wilson took an old, dirty newspaper out of his pocket and began looking at the advertisements in it. I watched him carefully. From his clothes I saw that he was an ordinary British shopkeeper.
Holmes saw me watching the old man. He smiled-and said, 'I see you're trying to be a detective, Watson. Well, it's clear that Mr Wilson was a workman in the past and he also lived in China for some time. Recently, he did a lot of writing.'
Mr Wilson was very surprised. 'How do you know all of these things, Mr Holmes? You are right - in the past I was a workman.'
'Your hands show it, Mr Wilson,' Holmes said. 'Your right hand is bigger than your left. You used your right hand a lot.'
'But how did you know that I wrote a lot recently?'
'I looked at the sleeves of your shirt, Mr Wilson. The material of the right sleeve is much thinner. That shows you were writing at a desk.'
'And how did you know that I lived in China?'
'You have a tattoo of a pink fish on your right hand. That tattoo is only done in China. You see, I like studying tattoos. And there is a Chinese coin on your watch chain.'
Mr Wilson laughed loudly and said, 'At first I thought you were extremely clever, but perhaps it wasn't so difficult after all!'
Holmes looked at me and said, 'Sometimes I think that it's better not to explain my methods, dear Watson.'
He turned to Mr Wilson and said, 'Did you find the advertisement?'
'Yes, here it is,' he said, pointing to it with his big, red finger. It was an advertisement in the Morning Chronicle of two months before.
THE RED-HEADED LEAGUE.
Man needed for new job at League.
Pay: four pounds a week. Work: office-based.
Job only open to people with red hair. Come to Red-Headed League offices, 7 Pope's Court, Fleet Street, London at 11 o'clock, Monday morning. DUNCAN ROSS 'What does it mean?' I said, after reading this strange advertisement twice.
Holmes laughed happily. 'It's very unusual, Watson, isn't it? And now, Mr Wilson, please tell us everything about yourself, your home, your work and this Red-Headed League.'
'Well, I have a shop below my house at Saxe-Coburg Square in London. It isn't a very big business and I don't make much money now. I only have one assistant in the shop. Luckily he wants to learn the business, so he accepts half pay.'
'What is your young assistant's name?' asked Holmes.
'His name is Vincent Spaulding, but he's not very young. He's an excellent worker and he can make more money in another shop, but he's happy with me.'
'It's unusual to have an excellent assistant,' said Holmes. 'Tell me more about him.'
'Spaulding loves photography and spends a lot of time in the cellar developing his pictures. He's sometimes in there for hours! But he's a very good worker.'
'Are there any servants in your home?'
'There's a young girl. She cooks and cleans the house. She,
Spaulding and I are the only people in the house. My wife is dead and I have no children.
'About two months ago Spaulding came into my office with this newspaper in his hand and said, "I'm sorry my hair isn't red!" 'I asked him why and he said, "Well, with red hair I can get an easy job and make a lot of money. Look at this advertisement! The Red-Headed League is a club for men with red hair and it's offering a job to men with red hair. You should apply for the job - you have bright red hair!"
'I asked him, "What's the pay?"
'He said, "Four pounds a week, and you can easily continue working here."
'Well, Mr Holmes, two hundred pounds a year is very useful to me. So I asked Spaulding for more information. He showed me the advertisement and said, "I've heard that the club's money came from a rich American, Ezekiah Hopkins. He was a strange man with red hair. He died and left all of his money to the Red-Headed League. The money is used to give easy jobs to men with red hair."
'"But thousands of men have red hair!" I said. "I can never get the job."
'"No, Mr Wilson," said Spaulding. "The Red-Headed League gives jobs only to people from London. Ezekiah Hopkins was born in London and he loved this city. Also, only men with bright red hair can get these jobs. The club doesn't accept men with dark red hair or light red hair. You can get the job easily!"'
مشارکت کنندگان در این صفحه
تا کنون فردی در بازسازی این صفحه مشارکت نداشته است.
🖊 شما نیز می‌توانید برای مشارکت در ترجمه‌ی این صفحه یا اصلاح متن انگلیسی، به این لینک مراجعه بفرمایید.