سرفصل های مهم
فصل 04
توضیح مختصر
زمان مطالعه

7 دقیقه

سطح

خیلی سخت
دانلود اپلیکیشن «زیبوک»
این فصل را می‌توانید به بهترین شکل و با امکانات عالی در اپلیکیشن «زیبوک» بخوانید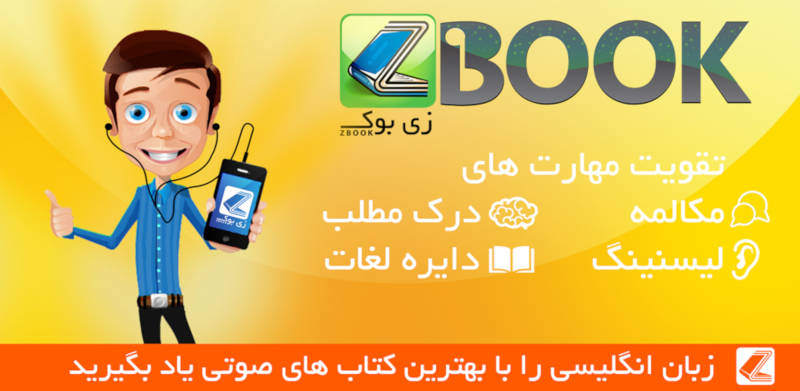 متن انگلیسی فصل
CHAPTER FOUR
The cellar
During the journey, Holmes spoke very little but he sang some of the music from the concert that afternoon. Finally the two carriages arrived at the City and Suburban Bank in the main street near Saxe-Coburg Square. Mr Merryweather took his keys and opened a side door of the bank. We went through many doors and dark corridors. Then he took a lamp and we went to a big cellar. There was a strong smell of earth and there were a lot of big boxes on the cellar floor.
'The ceiling looks strong,' said Holmes, holding up the lamp.
'The floor is strong too,' said Merryweather, hitting it with his stick. 'Oh dear, it sounds empty!'
'Please speak quietly!' said Holmes. 'The thieves must not hear us! Please sit down on one of those boxes and don't say or do anything.'
Mr Merryweather sat down silently. Holmes put the lamp on the floor and took out a magnifying glass from his pocket. He carefully looked at the cracks between the large stones of the floor.
'We probably have one more hour,' said Holmes. 'The thieves can't do anything until Mr Wilson is in bed. Then they'll work very quickly. Well, Watson, I'm sure you understand that we're in the cellar of one of London's biggest banks. Mr Merryweather is the director of the bank and he'll explain the situation to you.'
'You see, Dr Watson, it's our French gold,' the director said very quietly. 'Inside these big boxes there are thirty thousand pounds in gold coins! That is why the worst criminals are interested in this cellar.'
'Gentlemen, now we must wait in the dark,' said Holmes, turning off the lamp. Suddenly everything was black.
'They will soon be here,' he continued, 'so we must hide behind the boxes. When they come we must be ready to act quickly. These are dangerous men. If they shoot at us, Watson, you must shoot at them.'
I put my gun on top of a box and I was ready to shoot.
'There is only one way for them to escape,' Holmes continued, 'through Wilson's house and into Saxe-Coburg Square. Did you do what I asked, Jones?'
'Yes, Mr Holmes. Three policemen are waiting outside Mr Wilson's house,' said Jones.
'Very good! Now we must be silent and wait,' said Holmes.
We waited for an hour and a quarter but in the dark it seemed much longer. My legs and arms were tired. Suddenly I saw some light through the cracks in the floor. Someone pushed up a big stone and a white hand appeared. The light became brighter and a face appeared. It was Mr Wilson's assistant. The young man looked around and then climbed up into the cellar. He helped another man to climb out of the hole. Both men were small and the other man had bright red hair.
Holmes ran forward and caught Mr Wilson's assistant.
'Jump down the hole again, Archie!' cried the assistant.
The other man climbed down quickly. Mr Wilson's assistant had a gun in his hand, but Holmes hit it to the floor with his stick.
'You don't have a chance, John Clay,' said Holmes.
'I know, but my friend escaped.'
'There are three policemen waiting for your friend outside Mr Wilson's house,' said Holmes smiling.
'Oh, really!' John Clay answered calmly. 'You did everything perfectly. Well done, Mr Holmes.'
'Well done to you!' Holmes answered. 'Your idea of the Red- Headed League was new and unusual!'
'Give me your hands,' said Jones to Clay. 'I am going to put handcuffs on you now.'
'Don't touch me with your dirty hands!' cried Clay. 'I am the grandson of a king's brother. You must say "sir" and "please" to me.'
'All right, sir,' said Jones, smiling. 'Please come upstairs with me, sir. We can call a carriage, sir, and take you to the police station.'
'That's better,' said Clay. He smiled to the three of us and walked away quietly with Jones.
'I don't know how to thank you, Mr Holmes!' said Mr Merryweather. 'This was certainly an exciting night. You stopped one of the biggest bank robberies in history.'
'This was a very interesting case, and I enjoyed it,' said Holmes.
In the early hours of the morning, Holmes and I returned to Baker Street.
'You see, Watson,' Holmes said, drinking his cup of tea, 'the reason for the Red-Headed League was very simple: Clay and his friend Duncan Ross wanted to get Mr Wilson away from his shop for several hours every day.'
'But how did you know that they were planning a bank robbery?' I asked.
'Well, Watson, I thought of the assistant's hobby: photography. We knew that the young man spent a lot of time in the cellar developing his pictures. Mr Wilson described Vincent Spaulding to me, and I knew immediately that he was John Clay, the famous bank robber. Clay was doing something in Mr Wilson's cellar - he was in the cellar for several hours a day for many weeks. And what was he doing? He was digging a tunnel to another building.
'You were surprised when I hit the stones in Saxe-Coburg Square with my stick. Well, I wanted to know if the tunnel was in front of the house or behind it.
'Then I rang the bell. I didn't go into the shop, because I only wanted to see Spaulding's trousers. The knees of his trousers were dirty with brown earth.
'When I discovered that the City and Suburban Bank was behind Mr Wilson's house, I suddenly understood everything!'
'But how did you know that the robbery was tonight?' I asked him.
'My dear Watson, they closed the League office because they weren't interested in Mr Wilson's work any more. So I knew the tunnel was finished and they had to use it soon. Saturday night was the best time for them because no one could discover the robbery until Monday morning. So I knew the robbery was tonight.'
'You solved this mysterious case beautifully, Holmes,' I said.
'Thank you, Watson. Well, at least this case wasn't boring!'
مشارکت کنندگان در این صفحه
تا کنون فردی در بازسازی این صفحه مشارکت نداشته است.
🖊 شما نیز می‌توانید برای مشارکت در ترجمه‌ی این صفحه یا اصلاح متن انگلیسی، به این لینک مراجعه بفرمایید.