سرفصل های مهم
فصل 10
توضیح مختصر
زمان مطالعه

7 دقیقه

سطح

خیلی سخت
دانلود اپلیکیشن «زیبوک»
این فصل را می‌توانید به بهترین شکل و با امکانات عالی در اپلیکیشن «زیبوک» بخوانید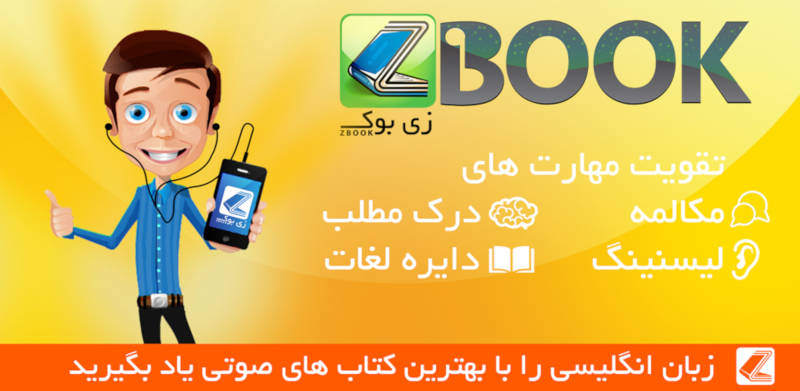 متن انگلیسی فصل
Chapter ten
The Jazz Room
Peter was laughing as he walked into the Jazz Room with Gwen. He had asked her out on a date earlier that afternoon. Gwen was looking really beautiful and they'd had a wonderful dinner together.
Peter looked around the small, dark club. 'So this is where Mary Jane is working,' he thought. 'I'm not surprised she's feeling so down.'
They found a table near the band. One of the musicians stepped up to the microphone and said, 'Let's hear from you, Mary Jane!'
MJ put down some drinks and hurried over to the band.
'Isn't that Mary Jane, your old girlfriend?' Gwen asked Peter in surprise.
Peter smiled and said, 'Crazy, huh?'
Just as MJ was about to sing, Peter jumped up and started to play the piano. Mary Jane stepped back from the microphone in surprise. Peter played the piano with amazing skill, then he jumped onto the dance floor. Under his clothes the black suit made him dance really well. He took Gwen in his arms, turned her around, then lowered her backwards. He was about to kiss Gwen when she suddenly pushed him away.
'This is for her, isn't it?' Gwen cried looking at Mary Jane. 'I'm so sorry,' she said to MJ and ran out of the club.
Peter watched her go. He didn't feel bad about using her. He had come here for revenge and now he had it.
The manager came over and asked Peter to leave. When Peter refused, he asked the doorman to throw him out. The doorman was huge, but Peter knocked him over easily. Then MJ tried to talk to Peter. She walked up behind him. Without looking he turned round and hit MJ. She fell to the floor.
Suddenly, everything stopped, nobody moved.
'What's happened to you?' MJ whispered.
'I don't know,' Peter answered, feeling sick.
But he knew it was the suit. He had it on again under his clothes. The suit was changing him into a bad guy - a really bad guy.
Peter ran out of the Jazz Room and through the city streets. He didn't know where he was going. He ran until he saw an old church. He stopped and looked up at the beautiful broken windows. He needed somewhere to think. He wanted to get high above the noise of the city.
He ran into the church and up the stairs to the highest point. He took off his shirt and climbed outside. He looked out over the city in his black suit. Then he swung down into the bell room.
'I have to destroy the suit,' he thought. He tried to pull it off, but it stuck to his skin. It had become a part of him. For a moment Peter was pleased - he didn't really want to give it up. He enjoyed feeling powerful and dangerous! But then he thought of Mary Jane. She had looked so hurt in the club. His heart ached for her. No, he had to destroy it!
He tore the suit with his fingers and screamed in pain. But it wouldn't come off. Then he fell back into one of the bells. CLANG! At the sound of the bell, the black goo started to come off. Bits dropped from his body onto the broken floor. CLANG! He rang another bell and more fell from his skin. It dropped through to the floor below. Someone was standing there, watching this amazing sight. Eddie Brock!
'Peter Parker is Spider-Man!' Eddie couldn't believe it. 'The two people who destroyed my life are really one!'
This explained everything. Peter was the only person before Eddie to take photos of Spider-Man. And now he understood why Peter felt so angry about the fake photo.
Eddie had of course lost his job because of that photo. His life fell to pieces on that day. Gwen didn't want to see him any more. He had lost everything. He had gone to the church to ask God for something. He wanted to ask for… revenge!
As Peter fought with the suit, bits of it fell onto Eddie. Peter had no idea that Eddie was there. The black goo landed on Eddie's hands, his face and his tongue. A bright white light shot through Eddie's body. He felt like he was on fire. He smiled crazily as Spider-Man's powers raced through his body. He became a terrible new enemy for Spider-Man. He was Venom!
---
Peter was in the shower. He was washing away the last bits of the black goo from his body. For the first time in weeks he felt clean.
A little later there was a knock on Peter's door. It was Aunt May. She was very worried about him.
'How's MJ?' she asked.
Peter shook his head. 'I don't know. I haven't heard from her.'
'Did you ask her to marry you?'
'No,' he answered. 'You were right. I'm not ready.'
'But you seemed so sure.'
Peter took out the diamond ring and gave it back to Aunt May.
'I hurt MJ,' he said, 'I don't know what to do…'
'Forgive yourself, Peter,' she answered, I believe in you. Find a way to make this right.'
And she put the ring back in Peter's hand.
---
It was late at night and Flint Marko stood in the street below his daughter's room. He missed her so much.
Just then Flint saw a man in black. He was watching him in the darkness.
'Do I know you?' Flint shouted.
'I'm the enemy of your enemy,' Venom replied.
Flint didn't understand. Eddie explained that they both hated Spider-Man. Together they could destroy him.
'I just want him off my back,' Flint agreed.
Eddie smiled. Sandman was the perfect partner.
He put his arm around Flint's shoulder.
'Follow me,' he said.
مشارکت کنندگان در این صفحه
تا کنون فردی در بازسازی این صفحه مشارکت نداشته است.
🖊 شما نیز می‌توانید برای مشارکت در ترجمه‌ی این صفحه یا اصلاح متن انگلیسی، به این لینک مراجعه بفرمایید.