سرفصل های مهم
فصل 02
توضیح مختصر
زمان مطالعه

7 دقیقه

سطح

متوسط
دانلود اپلیکیشن «زیبوک»
این فصل را می‌توانید به بهترین شکل و با امکانات عالی در اپلیکیشن «زیبوک» بخوانید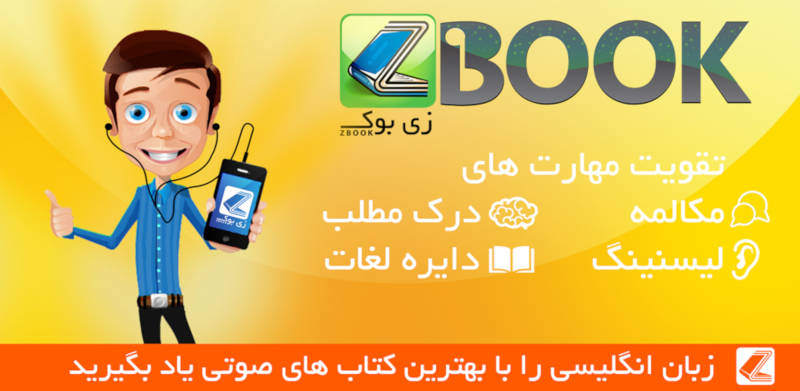 متن انگلیسی فصل
Chapter two
The Goblin returns
Flint Marko ran through the streets wearing his prison clothes. He knew the police were searching for him after his escape. He had to move quickly. He started to climb up the side of a building. Through a window, he saw a young girl asleep. He opened the window softly and climbed into her room. He took some letters from his pocket and put them very carefully next to the girl. Flint wrote these letters to her when he was in prison. The girl was his daughter, Penny. But she hadn't received them. His wife, Emma, had returned them all to him.
Silently, Flint went into his old bedroom and changed his clothes. He felt hungry and found some bread in the kitchen. A moment later Emma appeared. 'Get out of here!' she shouted. 'You're a bad man, Marko!'
They both knew that Penny was sick - very sick. Neither of them had enough money to pay her hospital bills. They didn't have much money before Flint went to prison. They had even less now.
Suddenly, Penny appeared and looked at her father with big eyes. She gave him her locket. He looked down at the silver heart in his hand. Even though he did bad things, Penny still loved her father.
'Get out!' his wife shouted. 'You're as useless as a grain of sand.'
'I'm not a bad person. I just had bad luck,' he said. 'I want to help you, Penny. That's the truth.'
Then he turned and jumped out of the window.
---
There was a knock on Aunt May's front door. She answered it and found Peter standing there. His eyes were shining and he had a big smile on his face.
'I'm going to ask Mary Jane to marry me,' he said.
Aunt May was excited and surprised - she wasn't expecting this.
'Let's have a cup of tea,' she said.
They sat down together in the kitchen. Aunt May remembered when Uncle Ben asked her to marry him. 'We were both frightened and excited, and very young,' she said.
'And you said "yes",' said Peter. 'Right?'
'No,' she said slowly. 'I wasn't ready. Love isn't enough, Peter. There's more to think about. You need a full-time job.'
Aunt May was right. If they wanted to start a family, he would need to earn more money. He could hardly pay for his room. A ring for Mary Jane was impossible.
Aunt May knew what Peter was thinking. She took off her diamond ring and put it in his hand.
Think about how you're going to ask her, Peter, she said. 'Make it special.'
Peter smiled. He had thought about that a lot. He knew just what he wanted to say. All he needed now was a better job. The Daily Bugle was looking for a full-time photographer. He was the only person who took photos of Spider-Man. 'Will they give me the job?' he wondered.
---
In a secret room in Harry Osborn's house, Harry stood behind glass walls. A special gas started to fill the air around him. Harry breathed in the gas through his mouth and his nose. Then he opened the glass doors and stepped out. He felt like a new man. He was stronger, faster and more powerful. He became the New Goblin.
'Now I'll be able to attack Spider-Man,' he thought. 'I'll get revenge for my father's death. My father will be proud of me!'
---
Peter waited nervously to speak to Jonah Jameson, or JJ as everyone called him, the boss at the Daily Bugle. He could hear him shouting in his office. He was often angry these days because sales were bad. People weren't buying enough copies of the newspaper. There weren't many crimes or exciting stories in New York City these days. And it was all Spider-Man's fault.
Just then another photographer, Eddie Brock, went into JJ's office. Suddenly, Peter realised that Eddie probably wanted the full-time job, too. Peter heard Eddie ask for more money. JJ hated talking about money. When it was finally Peter's turn to speak to JJ, he went crazy.
'You're not the only photographer in town!' he shouted.
Peter hurried out of JJ's office. 'I'll just have to try again later,' he thought.
---
Peter was riding his motorbike through the streets. Suddenly, something crashed into him. It was the Goblin! They both shot high into the sky on the Goblin's Sky-Stick . 'But it can't be the Goblin!' thought Peter. He knew the Green Goblin was dead.
The New Goblin held onto Peter tightly. He pulled back Peter's head to show his throat. Knives shot out from the New Goblin's armour.
'Now I will get my revenge,' thought the Goblin.
Peter pulled away from the Goblin and fired a web at him. The New Goblin cut through the web but Peter managed to hold onto the side of a building. He looked down and saw the New Goblin on the Sky-Stick. The New Goblin pulled off his mask. Peter couldn't believe what he saw.
'Harry?' Peter said, amazed.
'Yes, Peter,' Harry replied. 'You knew this was coming!'
'I didn't kill your father,' Peter cried.
'Shut up!' Harry shouted as he fired a bomb at Peter. BOOM! Peter jumped quickly out of the way. Then he moved like a spider from building to building. He looked behind him; the New Goblin was getting closer. He fired a line of webbing between two buildings. Harry hit the webbing at full speed. He fell screaming from the Sky-Stick into the street below.
Harry was very badly hurt and Peter hurried to his side. He lifted Harry and carried him in his arms to hospital.
مشارکت کنندگان در این صفحه
تا کنون فردی در بازسازی این صفحه مشارکت نداشته است.
🖊 شما نیز می‌توانید برای مشارکت در ترجمه‌ی این صفحه یا اصلاح متن انگلیسی، به این لینک مراجعه بفرمایید.