سرفصل های مهم
فصل 06
توضیح مختصر
زمان مطالعه

7 دقیقه

سطح

خیلی سخت
دانلود اپلیکیشن «زیبوک»
این فصل را می‌توانید به بهترین شکل و با امکانات عالی در اپلیکیشن «زیبوک» بخوانید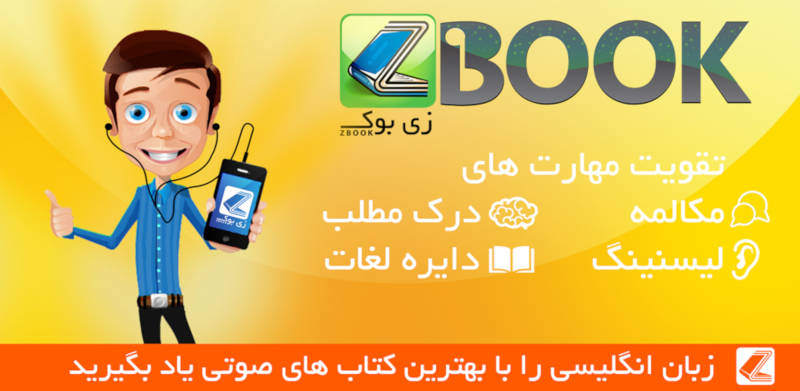 متن انگلیسی فصل
Chapter six
A painful evening
'Wow!' Peter thought as he walked into the Constellation Restaurant. It was the most expensive restaurant he had ever been to. New Yorkers in designer clothes talked and laughed over plates of amazing food. Peter gave his name to the head waiter. The waiter gave him an unfriendly look and replied sharply in French. Then, nervously, Peter took out the diamond ring.
'There's something I want to ask you…' he said.
Immediately the waiter's face changed. He smiled warmly at Peter. 'Maybe we can put the ring in the bottom of her glass?' he suggested. Peter nodded excitedly.
'And perhaps the musicians could play this…' Peter gave the waiter a piece of paper with the name of a song. The waiter said, 'Ah, yes! Their favourite.'
Peter sat alone waiting for Mary Jane. He practised the words he wanted to say. Then she appeared and came to the table. She looked extremely unhappy. She had just taken a new job - as a singing waitress in a club. The club wasn't very nice but she needed the money. She looked around the restaurant without much interest.
'Isn't this place too expensive for you?' she asked.
'It's a special night,' Peter replied brightly. 'You're on Broadway. You're a star.' MJ looked down at the table. She wanted to tell Peter the truth but it was just too painful. 'I don't feel much like a star tonight,' she said sadly.
'You are a star. You've earned it,' Peter said warmly. He thought MJ was still worrying about the bad review.
He had more to say, but at that moment Gwen Stacy appeared at their table to say hello. She was at the restaurant with her parents. Her father, Captain Stacy, was very important in the New York police. 'It's so nice to meet you,' she said to MJ with a happy smile. 'Pete talks about you all the time.'
Mary Jane remembered Gwen from the day Spider-Man received the key. She hadn't realised that Spider-Man was kissing a girl he knew!
Peter looked uncomfortable. 'Gwen's my, er, study partner,' he said, 'in Dr Connors' class.'
Gwen asked Peter if he had a photo of Spider-Man kissing her. She'd love a photo of that! 'Who gets kissed by Spider-Man these days?' she joked.
MJ looked angrily at Peter. Gwen realised that she should go. 'I'll leave you two alone,' she said. She waved as she returned to her table. Peter waved back. The head waiter saw the wave and thought it was time to bring the champagne.
Mary Jane looked Peter in the eyes.
'Let me ask you something,' she said. 'When you kissed her… who was kissing her? Spider-Man or Peter?'
'What do you mean?' asked Peter.
'That was our kiss,' she said almost crying. 'Why would you do that?'
The truth was that Peter didn't know what to say. He didn't know why he kissed Gwen.
Mary Jane fought back the tears. 'He's not going to say sorry,' she realised.
'It doesn't matter,' she said finally. 'I don't feel very well.
'I have to go.'
She got up and walked out of the restaurant. As she left, a violin player came towards the table. He was playing their song, 'Falling in Love'. Then the head waiter arrived with two glasses of champagne. Peter picked up Mary Jane's glass and took out the ring.
'I'll remember this moment for the rest of my life,' he thought, 'for all the wrong reasons.'
---
Peter stood next to the phone outside his room. He had just left a message for Mary Jane. He really needed to speak to her.
'Why didn't I say sorry?' he wondered. 'Why am I so stupid?' And then the phone rang. Peter answered it immediately. But it wasn't Mary Jane.
'Mr Parker, this is Captain Stacy,' said a man's voice. 'We've got some new information about the murder of your uncle, Ben Parker.'
Peter didn't understand. Uncle Ben's killer was caught long ago. What new information could they possibly have?
'Please come down to the police station immediately.'
---
Aunt May sat as still as a stone in the chair next to Peter's. 'We used to think that this man, Dennis Caradine, was the killer,' said Captain Stacy. He held up a photo. Peter knew the face well. Peter had allowed him to escape from a fight club with the night's money. He had chased him when he drove off in Uncle Ben's car after the murder. Captain Stacy put the photo down on his desk. 'We were wrong.'
Peter's heart stopped. 'Wrong? How could they be wrong?' he thought.
'The real killer is still free,' Captain Stacy explained and held up another photo. 'He's a thief who's been in and out of prison.'
Peter looked at the photo in disbelief. It was the man Spider-Man fought in the armoured truck.
'Two days ago, he escaped from prison,' Captain Stacy continued. 'He told another prisoner about the murder.'
Peter could hardly breathe. Peter had chased Dennis Caradine and he had died because of a terrible mistake. Peter felt so angry. It was too much. He ran straight out of the station. He couldn't look at Captain Stacy or think about Dennis Caradine for another moment.
مشارکت کنندگان در این صفحه
تا کنون فردی در بازسازی این صفحه مشارکت نداشته است.
🖊 شما نیز می‌توانید برای مشارکت در ترجمه‌ی این صفحه یا اصلاح متن انگلیسی، به این لینک مراجعه بفرمایید.