سرفصل های مهم
فصل 03
توضیح مختصر
زمان مطالعه

6 دقیقه

سطح

خیلی سخت
دانلود اپلیکیشن «زیبوک»
این فصل را می‌توانید به بهترین شکل و با امکانات عالی در اپلیکیشن «زیبوک» بخوانید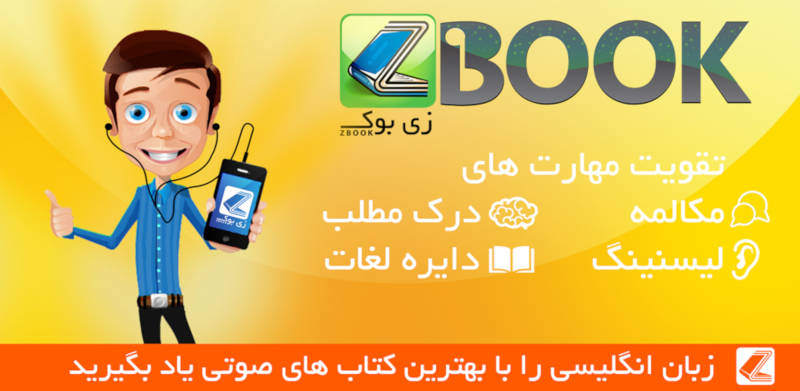 متن انگلیسی فصل
Chapter three
Sandman
Flint Marko ran through some fields outside the city of New York. The police were close behind him now. He looked back and almost crashed into a wall. He didn't see the sign that read, 'DANGER! SCIENTIFIC TESTING. KEEP OUT!' He climbed over the wall and fell into a huge bowl of sand. He lay there waiting. He looked at the locket his daughter had given him. His heart ached for her. He had to try to escape…
Very slowly he got up. He looked around him and saw some strange guns pointing at him. Suddenly, with a terrible noise the guns fired at Flint. He screamed in pain as hot grains of sand hit his body. The grains burned white-hot and then Flint's whole body was turned to sand.
He tried to stand up and walk. He looked down at his body and almost cried. 'Look what they did to me. I'm not a man any more. I'm Sandman!' he thought. Then he saw something in the sand. It was Penny's locket!
'I must get it!' he thought.
Slowly, he managed to stand up and put one foot in front of the other. He reached down and picked up the locket.
'It doesn't matter that I'm made of sand,' he said to himself. 'I'm going to save my little girl. Nothing can stop me now.'
---
The next morning there was a knock on Peter's door. It was Mary Jane. She held up a newspaper.
Peter looked at the front page, but it wasn't about Spider-Man.
'Why are you showing me this?' he asked.
'Read the review,' said Mary Jane. 'They hated me.'
Peter couldn't believe it. 'But you were great,' he said.
Mary Jane turned to the reviews page and started to read. 'Young Miss Watson is a pretty girl. Easy on the eyes but not on the ears.'
'Spider-Man is attacked all the time in the papers,' said Peter.
'This isn't about you!' Mary Jane shouted. 'Try to understand how I feel!'
But at that moment there was an urgent report on Peter's police radio. A crane was about to crash into a building. People were in danger! They needed Spider-Man.
Peter looked at Mary Jane. She seemed so sad. She needed him. But Peter didn't really have a choice. He had to go. He just hoped that Mary Jane could understand.
---
Gwen Stacy stood in front of the camera and tried to smile. She was a university student, but she sometimes worked as a model to pay the bills. It was a very boring job today for office copiers. 'Why do they even need people in these photos?' Gwen wondered.
But the photographer wasn't looking at Gwen - he was looking through the window behind her. A huge crane had suddenly appeared right in the middle of his photograph!
'What's that thing doing in my background?' he said.
It started to move closer. A long, heavy piece of metal was hanging from the crane. And now it was swinging dangerously close to them…
'Get down!' Gwen shouted as the metal crashed through the window. Glass flew around them. Then the crane crashed into the building. Gwen screamed as the floor dropped away. She just managed to hold on and swung high above the ground. But then she couldn't hold on any longer… she screamed and fell… right into the arms of Spider-Man! She held onto him tightly.
'Boy, am I happy to see you!' she thought.
Down in the street below, Eddie Brock was taking photos of Spider-Man rescuing the girl.
'My God,' Eddie said to himself, 'that's Gwen… that's my girl!'
Brock continued taking pictures as Spider-Man put Gwen safely on the ground.
'Beautiful,' Eddie said. 'Wait till you see the pictures, Gwen. Er… Are you OK?'
Gwen managed a weak smile. 'I'm fine, Eddie.'
She didn't think of Eddie as her boyfriend. They had only been on one date. But Eddie felt differently. It made Gwen uncomfortable.
Eddie introduced himself to Spider-Man. 'I'm new,' he explained. 'I'm taking pictures of you for the Daily Bugle from now on.'
---
Later that day Eddie took his photo of Spider-Man and Gwen to Jonah Jameson at the Daily Bugle. JJ loved it. He was about to pay Eddie when Peter hurried into the office with his own photo of Spider-Man. Both shots were good, but JJ decided that Eddie's was better.
Perhaps Brock's photo was better this time, but Peter really wanted that full-time job. He had earned it. He needed it so he could marry MJ. The problem was that Eddie wanted it, too.
Jonah Jameson didn't care who got the job. He only cared about selling newspapers. He told them, 'I want a photo of Spider-Man doing something criminal. Then people will see that he really is a fake. The guy who brings me that photo gets the job.'
مشارکت کنندگان در این صفحه
تا کنون فردی در بازسازی این صفحه مشارکت نداشته است.
🖊 شما نیز می‌توانید برای مشارکت در ترجمه‌ی این صفحه یا اصلاح متن انگلیسی، به این لینک مراجعه بفرمایید.