سرفصل های مهم
فصل 11
توضیح مختصر
زمان مطالعه

7 دقیقه

سطح

ساده
دانلود اپلیکیشن «زیبوک»
این فصل را می‌توانید به بهترین شکل و با امکانات عالی در اپلیکیشن «زیبوک» بخوانید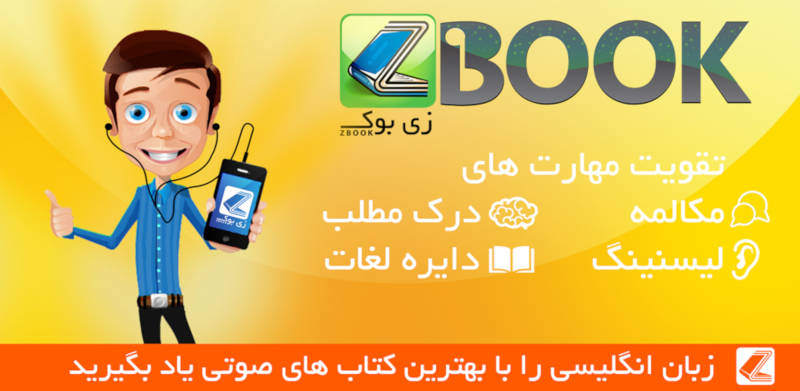 متن انگلیسی فصل
Chapter eleven
Partners in crime
All around the city people watched TV screens. A taxi was hanging high above the city of New York in a huge black web! There was a young woman inside. The TV news reporter said she was an actress called Mary Jane Watson.
Venom wrote a message in the web: 'SPIDER-MAN - STOP US IF YOU CAN.'
Peter was watching, too. This time he really needed help. But who in the world could help Spider-Man?
---
Harry sat in a dark room watching the action on TV. His face would get better, but he would never look normal. He was feeling very angry with Peter and very sorry for himself.
Peter entered the room silently through a window.
'Harry, I can't take them both,' Peter said softly. 'She needs us.'
'If you want to save MJ, you'll have to do it yourself,' Harry shouted. 'Get out!'
Peter knew Harry would never forgive him.
But after Peter left, Bernard came down the stairs. Bernard had seen and heard many things during his years at the Osborn house.
'Harry,' he said. 'There's something I have to tell you. I saw your father the night he died. I cleaned his injury. I know your father's death was his own fault.'
---
Mary Jane was angry and afraid. Once again she was in terrible danger because of Spider-Man. Suddenly, she screamed as part of the web broke and the taxi almost crashed to the ground. There was a huge truck in the web above her. The truck was full of concrete blocks.
And then Spider-Man arrived. He swung down and landed on the front of the taxi.
At that moment MJ forgot all her angry feelings. Finally Spider-Man was there for her. Venom swung towards them and kicked Spider-Man through the front window. Glass flew everywhere. Venom climbed into the taxi. The black goo on his face was moving all the time. Spider-Man could see Eddie's face and realised what had happened. The black goo had found a new partner in crime!
Venom hit Spider-Man in the face and they both fell out of the taxi. They landed on one of the floors of an unfinished office building. Venom jumped onto Spider-Man and the two enemies were face to face. Venom smiled a horrible smile. Soon he would have his revenge…
At that moment the truck above MJ started to move. Some of the concrete blocks fell into the taxi. MJ managed to push one of the blocks out of the taxi and down onto Venom below. Spider-Man broke away from his enemy but Venom shot webbing at Spider-Man. The webbing flew around Spider-Man's neck and tied him to a metal post.
Suddenly, the truck above MJ broke away. It hit the taxi as it fell. MJ managed to jump out into Venom's huge web.
In the street below Sandman was ready to join the fight. All the grains of his body came together and a huge mountain of sand raced towards Spider-Man. Was this the end for Spider-Man?
BOOM! Suddenly, a bomb hit Sandman and blew away his head. Harry had arrived! He flew down to Spider-Man and took his hand. Together the two old friends flew on the Sky-Stick and faced their enemies. Harry shot bombs at Sandman while Spider-Man attacked Venom. But then Venom knocked Harry and Spider-Man off the Sky-Stick. He picked up a metal pipe and pointed it at Spider-Man. One end of the pipe was very sharp.
'Don't give in to the suit,' Spider-Man shouted at Venom, it changes you… It makes you bad!'
Venom smiled a horrible smile. 'I like being bad,' he said, 'it makes me happy.'
Harry threw a bomb at Venom. He fell back but got up again and ran at Spider-Man with two sharp metal pipes.
This time Spider-Man would die! Suddenly, Harry jumped in front of Venom and the two metal pipes shot deep into his stomach. Harry fell screaming to the floor below.
Quickly, Spider-Man drove some metal pipes into the floor around Venom. They made a circle all around him. He was caught like an animal. Spider-Man ran round the outside of the circle, hitting each pipe with a piece of metal. CLANG! CLANG! The sound of metal on metal! The black goo started to move and fall from Venom's body. Spider-Man pulled Eddie out of the goo, but Eddie didn't want to be saved. He jumped back just as Spider-Man threw a bomb at the goo. BOOM! There was fire and smoke, then Eddie Brock and the goo were gone.
---
Suddenly, Flint Marko appeared at Peter's side. He needed to tell Peter about Uncle Ben's death. He explained that his daughter was dying. She was all he had in the world. He needed money and he was frightened. Uncle Ben had told him, 'Put down the gun and go home.' He realised now that Uncle Ben was trying to help him. But a moment later, his partner, Dennis Caradine had run up with the money. They had to escape. In the heat of the moment he shot Uncle Ben.
'I did a terrible thing. I've wanted to go back and change it so many times,' said Marko. 'If you can't forgive me, I understand.'
Peter thought for a moment. 'I've done some terrible things too,' he said. He looked Flint Marko in the eyes. He knew Marko was telling the truth.
'I forgive you,' said Peter.
Then Flint Marko disappeared in a cloud of sand.
---
Down on the floor below, MJ sat beside Harry. Peter raced down to join them. Was he already too late?
'How are you, Harry?' Peter asked.
'I've been better,' Harry replied with a weak smile.
'We'll get through this,' said Peter, but he could see his friend was dying. 'I was wrong to hurt you. I was wrong to say those things.'
'None of that matters, Peter,' Harry said softly. 'You're my friend - my best friend.'
And with these final words Harry Osborn died.
مشارکت کنندگان در این صفحه
تا کنون فردی در بازسازی این صفحه مشارکت نداشته است.
🖊 شما نیز می‌توانید برای مشارکت در ترجمه‌ی این صفحه یا اصلاح متن انگلیسی، به این لینک مراجعه بفرمایید.