سرفصل های مهم
فصل 09
توضیح مختصر
زمان مطالعه

8 دقیقه

سطح

خیلی سخت
دانلود اپلیکیشن «زیبوک»
این فصل را می‌توانید به بهترین شکل و با امکانات عالی در اپلیکیشن «زیبوک» بخوانید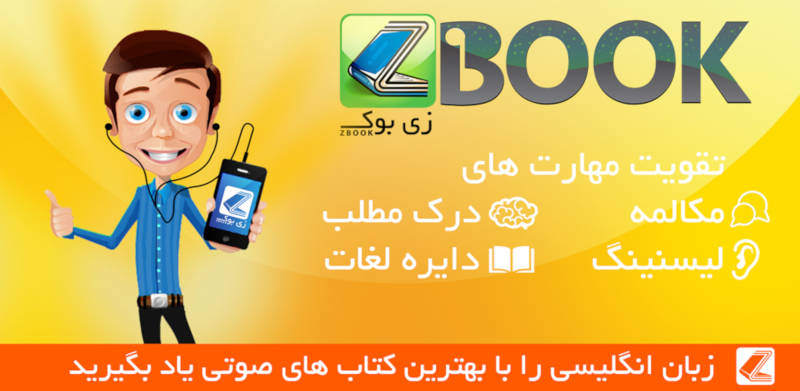 متن انگلیسی فصل
Chapter nine
Revenge
Peter walked through the park to meet Mary Jane. He had brought her favourite flowers. When MJ called him, she had sounded very upset. 'I've only been thinking about myself,' Peter realised.
He held out the flowers to her. She looked at them and felt terrible. Peter had remembered her favourite flowers! It just made things harder.
'This isn't easy for me,' she began. 'I have to tell you the truth. We can't be together any more.'
'But I love you,' Peter said.
'I'm lonely,' she replied. 'You're not there for me.'
Peter's heart was breaking.
She had to make it final. 'There's someone else,' she added. 'There's nothing more to talk about.'
Peter's world was falling to pieces. He had to fight to keep her. He got down on one knee. He started to ask her to marry him. But MJ didn't listen. She turned away to hide her tears. 'Just leave me alone!' she cried. Then she ran out of the park leaving Peter alone with the flowers.
Harry Osborn was hiding behind some trees near the bridge. He saw everything.
'Bravo!' he called to Mary Jane as she left the park. She had done exactly what he wanted.
---
Peter lay on his bed feeling terrible. He couldn't stop thinking about Mary Jane. 'What happened?' he wondered. 'Why won't she talk to me?'
He knew he had done some bad things. He wasn't there for her when she needed him. It was wrong to kiss Gwen. And he wasn't grateful for her help about Uncle Ben. But these weren't reasons to break up. He wanted to help Mary Jane, but he didn't know how.
He turned over and saw the box. 'Don't touch the suit,' he thought. 'It's dangerous. It changes you.'
He looked again at the box. 'Well, maybe I want to be different… Things can't get much worse…'
He moved towards the box, lifted up the top and pulled out the suit.
'I'll just wear it for a little while,' he promised. 'Until I feel better.'
---
Later that day Peter walked through Manhattan like a new man. With the suit under his clothes, he felt fantastic. 'Nothing can stop me now,' he thought. But then he walked past a newspaper-seller. He noticed the front page of the Daily Bugle. It said: 'SPIDER-MAN: THIEF!' Under this there was a photo of Spider-Man robbing a bank! Peter looked closely at the photo. Immediately he realised that it was two different photos. It was a fake! Someone had put them together to make Spider-Man into a criminal. And the name under the photo was Eddie Brock!
Peter was very angry.
'Eddie wants that job so much,' Peter thought, 'he's happy to lie about Spider-Man. Well, he's not going to get away with this.'
And he raced down the street towards the Daily Bugle office.
---
Peter found Eddie at his new desk in his new office. There were a lot of people from the newspaper there. They were celebrating Eddie's new job.
'Your picture is a fake!' Peter shouted.
'Give me a break,' Eddie said with a smile.
Peter pushed Eddie powerfully against a wall.
'Peter, please,' Eddie said in surprise. 'If anyone finds out, no newspaper will give me a job.'
At that moment, Robbie Robertson appeared at Peter's side. He was Jonah Jameson's number two at the newspaper. He couldn't believe that Peter Parker was attacking Eddie Brock! Peter was so quiet and shy.
Peter let go of Eddie and gave a photo to Robbie. It was the real photo, the one Eddie had used in his 'Spider-Man: Thief!' photo. Peter knew Eddie would lose his job. But Peter didn't care any more. He just smiled.
---
Peter went silently into the Osborn house. He was wearing the black suit under his clothes. He didn't mean to put it on but he couldn't stop himself. He needed to speak to Harry about Mary Jane.
'What took you so long?' said Harry's voice. But it wasn't Harry. It was the New Goblin.
'What?' Peter asked in I surprise.
'I was there for her, Pete,' I said Harry. 'And when she kissed me…'
Peter threw himself angrily a Harry. He shot webs at his old friend, but Harry cut through them easily. Then Peter held onto Harry's arms and they crashed through the long mirror on the wall. Behind this mirror was the Goblin's secret room. Peter ran at Harry and pushed him to the floor. He could easily kill him there and then…
'Are you going to kill me like you killed my father?' Harry cried.
'Your father tried to kill me,' Peter shouted in his face. Finally, Peter was able to tell Harry the truth and he was enjoying it. 'He wasn't proud of you!' he cried. 'He hated you.'
Harry reached for a bomb and throw it at Peter. But Peter was too quick and he shot the bomb back at Harry.
BOOM! The bomb blew up near Harry's face. He cried in pain. Then he saw himself in the broken mirror and he screamed.
Peter heard Harry's screams behind him. This time he didn't help Harry. He jumped out of the window and away into the night.
---
Peter was on the phone outside his room. Dr Connors was telling him about the black goo.
'Something very similar was found in a meteorite in the 1970s,' said Dr Connors. 'It's very old, it's alive and it can think!'
'It can think?' Peter couldn't believe it. His black suit was alive!
'It can even change the way people act,' Dr Connors continued.
Peter already knew that. He had done some terrible things when he was wearing the suit.
'Stay away from it,' Dr Connors said finally. 'It could be dangerous.'
Peter knew Dr Connors was right. He should stay away from the suit.
'I'm just not sure that I want to,' he thought.
---
In a water pipe below the city some grains of sand were coming together. The water raced through the pipe and out into a small river. The grains joined together to make a hand, then an arm, then a body. Very slowly the body rose out of the water - Sandman was alive!
مشارکت کنندگان در این صفحه
تا کنون فردی در بازسازی این صفحه مشارکت نداشته است.
🖊 شما نیز می‌توانید برای مشارکت در ترجمه‌ی این صفحه یا اصلاح متن انگلیسی، به این لینک مراجعه بفرمایید.