سرفصل های مهم
فصل 08
توضیح مختصر
زمان مطالعه

7 دقیقه

سطح

ساده
دانلود اپلیکیشن «زیبوک»
این فصل را می‌توانید به بهترین شکل و با امکانات عالی در اپلیکیشن «زیبوک» بخوانید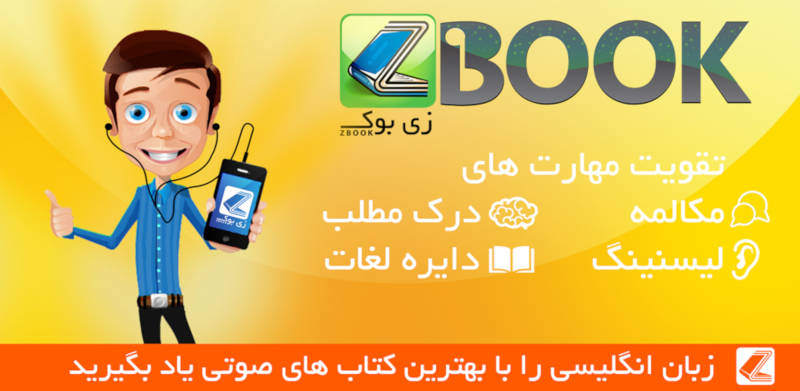 متن انگلیسی فصل
Chapter eight
Washed away
The next morning there was an urgent report on Peter's police radio. Someone was robbing a bank and Spider-Man had to act fast. Peter knew this was the work of Flint Marko. 'He's not going to escape this time,' thought Peter. He put on the new black suit and raced to the bank.
But Spider-Man arrived at the bank seconds too late. He saw Sandman escaping into the New York subway.
Spider-Man was about to jump down after Sandman when Eddie Brock appeared.
'Love the new suit!' Eddie said as he took Spider-Man's photo.
Spider-Man was angry. The last thing he needed right now was Eddie Brock. He shot a line of webbing at the camera and pulled it from Eddie's hands. Then he jumped down into the subway tunnel after Sandman. Eddie couldn't believe it - Spider-Man wasn't such a good guy after all! And then he had an idea. He took out a second camera from his pocket. Quickly he took some pictures of the bank before the police arrived.
---
Spider-Man moved silently through the dark subway tunnel. Suddenly, he heard a train coming towards him. He pressed his body against the tunnel wall. The train raced past like the wind. Then he turned a corner and saw Flint Marko with bags of money in his arms. Spider-Man moved. Marko turned quickly but he couldn't see anyone. Spider-Man's new black suit hid him in the darkness.
SLAM! Out of nowhere Spider-Man hit Marko hard in the face. Marko flew backwards, dropping the bags of money.
He got up and his body turned into sand. He ran at Spider-Man. WHAM! They both went flying through the tunnel. Spider-Man moved quickly to avoid a speeding train. Sandman knocked Spider-Man backwards. Then Spider-Man fired a web at Sandman but it missed. Sandman threw himself at Spider-Man but his head hit a passing train. It cut away half of Sandman's head. He screamed in pain and fell to his knees. Spider-Man noticed that one of Sandman's hands had landed in a pool of water. His hand was disappearing! Spider-Man realised that the water had come from a huge pipe next to them. He pulled at the top of the pipe with his hands. The pipe broke open and water shot everywhere. Sandman gave a terrible cry as the water washed him away. Soon there was nothing left of Sandman. Flint Marko was gone and Spider-Man didn't feel bad about it - not even a little bit.
---
When Peter returned home later that day, he met Mr Ditkovich. Mr Ditkovich owned the building and lived on the floor below Peter. Mr Ditkovich wanted his money for the month and he was not happy.
Peter was always late with the money for his room. Usually Peter was polite to Mr Ditkovich, but not today.
'I would pay on time if you mended anything. Like the lock on my door!' he shouted. He had the suit on under his clothes; he felt really powerful.
He went angrily into his room. He saw himself in the mirror. He looked different - like a wild animal. 'It's the suit,' he realised. 'It's changing me… It's making me dangerous.'
He couldn't wear the suit any more. He must throw it away. 'But what if someone found it?' he thought. He saw a box in the corner of his room. He put the suit in the box and closed the top. 'I'll keep it,' he thought. 'But I'll never wear it again.'
---
Harry Osborn was painting a picture. He was really enjoying himself. He stopped for a moment and looked around the room. Suddenly, he heard his father's voice in his head. He looked at himself in the mirror.
And then memories poured back into Harry's mind. He saw his father's dead body. Spider-Man lying on a sofa. A hand taking off Spider-Man's mask. Peter Parker's face!
'Remember me?' shouted Norman Osborn.
'Yes, father,' Harry replied. 'I remember everything now.
'Why haven't you killed Peter Parker?'
Harry felt sick. Peter was his best friend.
'I won't listen to you any more,' Harry shouted. 'Leave me alone!'
Peter went to see his teacher, Dr Connors. He had a small piece of the black goo in his hand. He was really worried about the new black suit and its dangerous power. At first Dr Connors wasn't very happy to stop his work. But he could see from Peter's face that this was important. And when Peter showed him the black goo, he was very interested. He promised to examine it as soon as possible.
---
Mary Jane was in Harry's kitchen. She had called to tell him about her new job and he had invited her over for lunch. They were having so much fun together that Mary Jane forgot all her problems. Harry loved being with her… They were laughing and dancing when more memories came back into his head. He had loved Mary Jane! And he still loved her… He moved closer to MJ and looked into her eyes. For a moment they kissed. But then she pulled away. She loved Harry as a friend. 'I could never love Harry the way I love Peter,' she thought.
'You're thinking about Peter, aren't you?' Harry said angrily.
MJ got up to leave. 'That's right,' thought Harry. 'Run back to Peter like you always do!'
And then all his memories came back. He was jealous of Peter… he loved Mary Jane… she loved Peter… Peter was Spider-Man! Harry could hear his father laughing in his head. His father was right. Peter Parker was his enemy. He had stolen everything that Harry had ever loved. He thought of a plan. Mary Jane must break up with Peter. Nothing could hurt his enemy more than this!
---
Mary Jane ran home from Harry's place. She was about to open her front door when the New Goblin appeared from nowhere. His strong arms took hold of Mary Jane. She tried to scream but no sound came out. The New Goblin had her in his power.
مشارکت کنندگان در این صفحه
تا کنون فردی در بازسازی این صفحه مشارکت نداشته است.
🖊 شما نیز می‌توانید برای مشارکت در ترجمه‌ی این صفحه یا اصلاح متن انگلیسی، به این لینک مراجعه بفرمایید.