سرفصل های مهم
بازاریابی نفوذی
توضیح مختصر
زمان مطالعه

0 دقیقه

سطح

خیلی سخت
دانلود اپلیکیشن «زیبوک»
این فصل را می‌توانید به بهترین شکل و با امکانات عالی در اپلیکیشن «زیبوک» بخوانید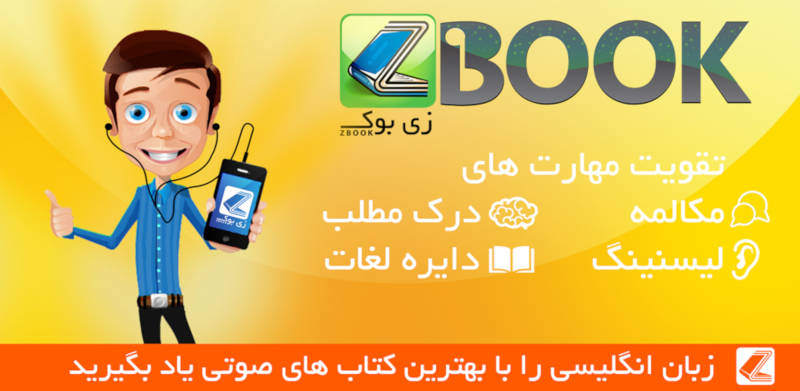 متن انگلیسی فصل
CHAPTER 11
INFLUENCER MARKETING
IN THIS CHAPTER I TALK ABOUT WHERE THE BIG BUCKS ARE GOING NEXT, THE TWO BIGGEST INFLUENCER OPPORTUNITIES, AND HOW UP-AND-COMING INFLUENCERS CAN GET ADVERTISER ATTENTION.
We all know that the thank-you economy is based on the power of word of mouth. With one click—or tweet or share or favorite or any number of other social digital acts—consumers' messages can be spread and their voice amplified well beyond the boundaries of their neighborhoods or even the industries where they work. And that's just the ordinary Joes who aren't actually trying to make names for themselves. There are others, of course, whose WOM is even more valuable. These are the people who put in the hustle. Celebrities, for sure, and experts in their fields, but also those people who aren't celebrities in the traditional sense and yet who are so entertaining, different, or funny, and so good at creating native content, whether six-second Vine videos or pithy tweets or insightful blog posts, they develop a disproportionate effect on popular culture and opinion. Marketing today is about going where the eyeballs go, and the eyeballs are on all of these influencers. Will they see your brand there? You're missing out if they're not.
I've known for a long time that one person's passion and personality could carry a brand, especially via video. Companies were reaching out to me as early as 2006 asking if I would integrate their products into Wine Library TV. I didn't take their offers because I wasn't yet sure what the negative side effects might be, and though 5K was a nice sum I was making enough that it didn't seem worth the risk. Now the practice has become so commonplace and acceptable I'm considering getting a sponsor for #AskGaryVee. Can you imagine it? "The #AskGaryVee Show, brought to you by the New York Jets." Back in 2009, when I first wrote about influencer marketing in Crush It, people were still debating whether YouTube was really a major platform. Today YouTube is the video platform of our society, with Facebook video hot on its heels. Influencer marketing is an exploding category, yet for all the thousands of dollars being paid to people to post things on social, it is still grossly underpriced below its market value. I always say that I don't like to make predictions, but I'm comfortable predicting that whatever the dollar amount influencers are being paid to market services and products in 2016, that money will be dwarfed by 2019. Corporations are going to give massive amounts of money to individuals to help bring awareness on platforms like Snapchat and Instagram and plenty more that don't exist yet.
When I first advocated for this kind of marketing, people were still skeptical of the idea that everyone and anyone could develop a personal brand. It was weird. Now it's the norm. Every fourteen-year-old knows that if she can get enough followers on Instagram companies will send her free stuff and pay her to put pictures of their product on her feed, and not one fourteen-year-old watching her is going to think badly of her for doing it. You'll see—influencer marketing is going to be one of the advertising bedrocks of the next decade.
I believe in this form of marketing so much that in May 2013 I started a talent agency with Jérôme Jarre called GrapeStory to represent the star storytellers of Vine and Snapchat. Since then I've watched the careers of Logan Paul, Marcus Johns, KingBach, Lele Pons, Nash Grier, and Shonduras explode, turning them from unknowns into bigger stars to the average fifteen-year-old than Rihanna. If you're twenty-five years or older, these names may not mean anything to you, but for anyone ages 14–24, these have been household names for well over eighteen months.
imageWhere do you see the biggest untapped opportunities in the social media influence space? Where is the next big thing coming from?
Influencers have more power than ever because now they're in a position not only to create content, but also to create meaningful distribution. The two biggest opportunities are product and retail. I could have sold stemware and glassware thanks to my influence in the wine industry. Think infomercials. Don't laugh. Have you any idea how much money QVC makes in five minutes when they've got the right person selling the right product? It's a $3 billion company. Make yourself the QVC 2.0, and you'll have something tremendous.
imageHow do you define influencer?
I define an influencer as anybody with a public social profile. That's it. If you have forty-two people following you, then you are influencing them with your content. You may not be the influencer that BMW needs to impact its sales goals that day, but that doesn't change the fact that you are influencing someone. I have long been a fan of chasing the long-tail end of the graph by using tons of smaller influencers. The bottom line is, whether you're in competitive sports or in wine, you can head over to platforms like Instagram or Pinterest and round up everybody with more than 100 followers and find a way to use them. In fact, let's take a left turn and talk about something else: this book.
I am going to spend a disproportionate amount of my January vacation (or at least the downtime when Liz's parents have the kids) reaching out to as many people as possible and getting them to agree, when the weather warms up, to post a picture of their hot dog legs with my book on them accompanied by a hashtag like #SpringBreakBookOfTheYear (or . . . something). Seriously. I will spend my (incredibly valuable) time chasing down 100–1,000,000 micro-influencers to post a picture of my book.
The long tail matters. Everybody is an influencer.
imageNow that you're running an influencer space with GrapeStory, what are the biggest challenges you're facing in scaling the business model, and which brands are doing a good job using influencers in social channels?
A lot of companies are doing it well. Our client GE was the first to jump on it with a six-second science experiment on Vine that led to a much bigger campaign. Virgin Mobile, Hewlett-Packard, and Samsung are also companies that have seen success using influencer marketing. They're just the tip of the iceberg. By the time you read this book 90 percent of large businesses will be considering spending on influencers, and by the time 2020 gets here many small businesses will be reaching out to local celebrities. And when I say local, I mean neighborhood moms with 329 Instagram followers. It works because people like to buy from people they trust. You're going to see a whole lot more of it everywhere, from Pinterest to YouTube.
As for GrapeStory, the real problem we have with scaling is that we do too good a job. We help people with talent get big, and then they get so big they decide to move on to more established agencies like Creative Artists Agency and William Morris. But then, CAA and William Morris face the same challenge as well. That's what happens when your business model isn't based on building an asset, like a piece of tech, but on your own skills. Like a lawyer, you're only as good as your last billing cycle.
But I bet on my strengths, which are 1) interacting with people, and 2) noticing trends and taking advantage of them. This business is built on both. And I'm telling you, I've seen all of this before, back in 2007 when Twitter started its rise. My strategy is to ride the wave first, and do it better than anybody else ever will.
imageWhat's the difference between influencer marketing and product placement?
Because of the visual nature of modern advertising, product placement is at the core of the influencer executions. When people think about influencer marketing, they don't realize just how many different ways product placement can be handled, especially when you consider how the primary platform for this kind of execution, Instagram, is dramatically maturing. I see a brand like Protein World spending a ton of money on Instagram influencers, but it's always the same old thing. Some good-looking kid is holding up the product. I think we're past that. They could be doing it much more intelligently, and seamlessly.
For example, forced product placement like a fifteen-second MTV Cribs-style tour of an influencer's apartment where the product just happens to be visible in the kitchen would be more honest and natural. Or instead of hiring some random attractive person in a bathing suit to hold up a can, you could create a brand ambassador where people actually buy into his or her brand, so it means something when that person shows up at your branded events, or your box at the Kentucky Derby. The best influencers are so creative, they can make the product feel totally seamless, like it's a natural part of the event. It's why GoPro has done so well. Their product is, by its very nature, a seamless part of the scenarios with which they want it to be associated.
There's also the reverse move. Some brands can go in the other way and actually openly laugh at the marketing play. Having an influencer shove the product into the camera while they peek out from behind it lets you in on the joke and paradoxically makes the whole thing more natural and understandable.
imageWhat is the role of influencers in my overall media strategy, and how do I evaluate them relative to other marketing channels?
The only thing that makes influencer marketing different from any other marketing channel is that you're paying for both content and distribution on the same line item. That's it. Otherwise, you quantify it the same way you quantify any other medium. When you buy banner ads, you quantify it against impressions or clicks. Why wouldn't you do it the same way with an influencer spend? Speaking of impressions, a lot of digitally registered "impressions" that you pay for with display advertising don't even correlate with an ad actually being seen. With an influencer, you know that consumption is going to be substantially higher because his or her audience is truly engaged, not quickly scrolling through in order to get to the real content. That's the attention that I care so much about.
So for me, it's easy to measure one platform against another because I'm almost always pointing to a page or a transaction that can be tracked. If you're not fortunate enough to be in that position, and instead are going for broad awareness, you still need to be able to track by impressions. In my opinion (and if you're reading this book, hopefully you care about my opinion a little bit), an impression generated by an influencer is far more valuable than an impression generated by a generic "digital media spend" that puts some image in the right-hand rail of a website.
imageHow do I evaluate the cost of an influencer on a case-by-case basis?
To answer this question, let me begin by telling you a story. Late 1997 was a new frontier. I was out of the gate with WineLibrary.com before most people knew what the Internet was (much less that they could buy wine there), and I had an email service that was doing shockingly well. Then along comes Luxury.com (yes, Luxury.com, I'm calling you out again) saying, "Hey, Wine Library, would you like to buy an ad on our ONE MILLION PERSON email list?" At this point, my head exploded. I couldn't even fathom a million people actually being on a mailing list. Mine was only in the tens of thousands at that point. So I spent what was at the time an ungodly amount of money, something like $40,000, a huge chunk of my marketing money for the year, and went for it. I thought there was a huge opportunity to siphon off their users and build huge LTV (lifetime value). To me, the math made sense.
The morning of the email, it was all hands on deck. We called in every warehouse, sales, and part-time employee we had in preparation for what I thought would be our biggest sales day ever. We were getting two, three, four orders a day at that point, so I thought that maybe it could be HUNDREDS!
Nine o'clock rolls around, the email goes out, and I'm refreshing the order screen like mad. It's 9:03 A.M. . . . 9:04 A.M. . . . nothing. For the next fifteen minutes I'm completely scared until "Ah! I know what it is! They must have had it scheduled for nine A.M. Pacific Time." So I email them asking if that's the case, and whether I should be waiting until noon to see results.
I get an email back two hours later saying, "No. It went out at 9 A.M. EST." At that point, one order had come in using the code LUXURY at checkout.
I was shocked, I was scared, I was upset. And then I realized, it doesn't matter how many people are on your list. What matters is how many of them OPEN it. What matters is how many of them CLICK the link. What matters is how many of them BUY your stuff. One could argue that this moment was the seed behind what everything my life, my companies, and this book is about. This was when I realized it wasn't about width, it was all about depth. It's about how many people care, not how many people you have. And let's call it what it is: When I say "care," what I really mean is "who will convert for me in a transaction." So how do you judge an influencer? By a ton of things. Who is following them? If you're going after some fifteen-year-old kid with a fan base of screaming girls, but you sell Pampers to middle-aged moms, you're going to miss the mark. So you need to know who they're reaching. Once you know that, you need to look past that top-line number of followers and look at the actual engagement happening on each individual post. First off, on a quantitative level, you're looking for what that engagement is as a percentage of their overall followers. Then you need to look at each of those interactions from a qualitative standpoint to see if those interactions are superficial or if they're actually interested and engaged. I may not have the biggest following on Instagram, but I know that my posts could do a hell of a lot more for Office Max or Staples than another user with forty times my following because my people aren't just following me because I'm hot (although to be fair, since I've started working out, I've gotten significantly more attractive); they're in it for a much deeper reason.
imageMy brand doesn't even have a Vine account. Should Vine be a platform I consider if it's not somewhere we're already active for brand development?
Your brand should be on any platform that has meaningful scale within your target audience. It would be crazy to not be present on a platform on which your customers are also present. (This also applies to platforms that your audience might be on in twenty-four months, too. Please recognize what's happened to Facebook, Instagram, and Snapchat over the last decade as their user base has matured into a much older one and as parents have been forced to go there in order to communicate with their children. Let's make sure to wrap our heads around that.) Here's another way to look at it. This is like asking if your brand should run TV commercials even though you don't have your own TV show. Of course. You're looking for awareness and contextual relevance. It's not just about siphoning that influencer's followers off onto your own fan base within the platform. If you're selling to that audience, and a Vine celebrity can get you that reach and that association, you're winning.
That said, of course it would be a more ideal execution for you to already have a Vine page that can be tagged and allow you to get those extra 4,000 followers. Then you can remarket to them over and over, and ultimately drive down the cost of acquiring them by increasing their lifetime value. Work on that, because you should be there.
imageWhen you contract with an influencer, do you instruct them to continue to make the kind of content your brand is already making, or should you let them speak with their own voice and on their own terms?
This is the biggest debate that I see going on between brands, entrepreneurs, and influencers. I am a humongous believer in letting the DJ do her own thing. If you write a song, and one of the biggest DJs in the world wants to sample it in her set, get the hell out of the way and let her do it. That DJ is famous for a reason. She knows what she's doing. No brand is going to know an influencer's audience the way the influencer does. And to be honest, influencers have to bring that context to their audience for the sake of their own brand, not only so that they can continue to monetize, but for the sake of making your content. It is in your best interest for them to put your product in their own context. Now, you may not like that. There's typically a huge disconnect between the talent and the decision maker on the brand side. At the end of the day, it's your business, and you always have the option to say no. In fact, I think you should absolutely have approval. Obviously I'd never recommend anybody pay money for a product they don't get to see in advance. But that approval really only exists for the fringe 1 percent of craziness, not for you to add your creative two cents.
There is a reason you're paying an influencer to reach their audience. They know what they're doing. Even if all you want are their followers, you still need your product to be presented in the right tone. I often like to hedge on answers, but in this case I'm very comfortable being definitive. Let the talent do his or her thing.
imageCan an influencer on Vine, Snapchat, or Instagram drive app downloads given the platform limitations against linking out? How can we prove that their content directly affects the KPI?
The first half of this is a silly question. The answer is "Of course!"
For one thing, Instagram now does have ads that link out. You could use an influencer's content to get the recognition, and then market against his or her fans with an ad that contains a click out. You're paying twice, and taking a bigger risk, but that is an execution I believe would work.
Otherwise, simply run a controlled test. Establish a baseline of daily app downloads given your current ad spends and measure against it. If you're getting between 300 and 500 downloads a day, and then you get 1,000 on a day when you run an influencer post, well, then you know something is working.
Way too many people are looking for the reason that something isn't working instead of the reason that it is. It's basic. Snapchat is just awareness, I get it, but at a certain point, you're going to hit a point of consistency in downloads that you'll be able to measure against. That's when you want to get into something like influencer marketing, because then you'll be able to measure in a controlled state.
image
PHILLIP GIMMI
@PHILLIPGIMMI
www.PhillipGimmi.com
imageWhat is the tactical and strategic pathway to become an influencer? I am all in when it comes to all forms of marketing. How do I connect with influencers, leverage their brand equity, or grow my own?
Asking "how do I become an influencer?" is really no different from asking "how do I become a star?"
The really funny first answer is that you have to have talent.
The next funny answer is that you have to put in a ton of work.
These are both very clichéd, basic answers, but they happen to be massive truths. I will say that the one new truth is speed of adoption within a new environment. If you pay close attention to the people who popped on Vine, or the people who popped in the early days of Snapchat or Instagram, they all happened to be the Christopher Columbus of their platforms. They were early. So as those platforms took off, they developed disproportionate amounts of followers as new users joined and found them.
These days it's going to be way harder to be the next The Fat Jew or fu@k Jerry (even though many have tried) because they succeeded in the landgrabs of the early days of their platform. So if you want to be a video influencer, you can go and attack YouTube, Instagram, or Snapchat, even though they're established markets, or you can use those platforms to hone your talents. Become an expert, and then when the next big thing in video comes out, use your new skills to jump on it and become a first mover.
So the biggest move here is to be a first mover on a platform I don't even know about yet . . .
And then have tons of talent . . .
And then do a lot of hard work.
مشارکت کنندگان در این صفحه
تا کنون فردی در بازسازی این صفحه مشارکت نداشته است.
🖊 شما نیز می‌توانید برای مشارکت در ترجمه‌ی این صفحه یا اصلاح متن انگلیسی، به این لینک مراجعه بفرمایید.