سرفصل های مهم
مدیریت
توضیح مختصر
زمان مطالعه

0 دقیقه

سطح

متوسط
دانلود اپلیکیشن «زیبوک»
این فصل را می‌توانید به بهترین شکل و با امکانات عالی در اپلیکیشن «زیبوک» بخوانید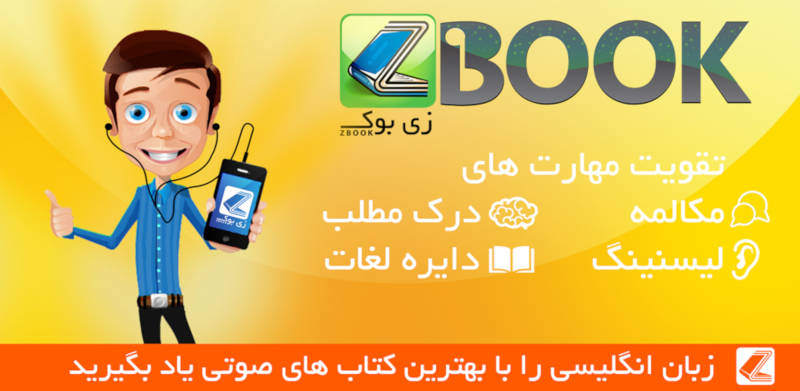 متن انگلیسی فصل
CHAPTER 15
MANAGEMENT
IN THIS CHAPTER I TALK ABOUT CREATING CULTURE, CUTTING MEETINGS, AND HOLDING TEAMS ACCOUNTABLE.
I love being a manager and I love talking about management. It's similar to the topic of leadership, but in my mind management is almost synonymous with mentorship. One of the great pleasures of running Wine Library and VaynerMedia has been the opportunity it has given me to show people how to be better managers. We all probably have our own opinions of what makes a good manager, but in this one man's point of view it's the ability to reverse-engineer every person that works for you and put him or her in a position to succeed at the task for which they've been hired. That's what I try to do for the people who report to me, and that's what I expect the people who report to me to do for the people who report to them.
In less than four years, VaynerMedia grew from thirty to more than five hundred employees. And in all that time, we had only one person in the HR department—me. That's how much my employees matter to me. Every company lies about how much they care about their customers, and how much they care about their employees. It's such an easy thing to say, but it's really hard to put in the work that proves it.
From the very beginning, when AJ and I were just starting VaynerMedia, we made a few key decisions and set standards that we swore would be upheld no matter what. We did this because we had seen too many companies become breeding grounds for unhappiness, places where uninspired, unappreciated minds went to wither.
The quality of management in any venture is, like its cousin leadership, one of the core determinants of whether a business will succeed or fail. You want the people working with you to want to be there, to feel challenged, appreciated, and valued. People always respect and like the manager who's thinking ahead and guiding them to places they'd never thought of, but they love and admire when that manager stays with them until 2 A.M. working that deck or stocking the shelves. Is this you? A disproportionate number of the readers of this book are managers or will be someday. In fact, the day you launched an entrepreneurial venture you became a manager.
One of the reasons I was excited to write this book was that I knew it would allow me to freely explore some of the topics about which I'm passionate and that have made The AskGaryVee Show so much fun for me. Management is at the top of that list.
Where is the best place to hire employees?
What role does internal culture play in a company's success?
What's your best time management tip?
What do you look for when hiring creatives?
Do you drug-test your employees? Why or why not?
When running a company or providing marketing services for a VaynerMedia client, how do you segment out sales, marketing, and business development? All three disciplines overlap so much, and the waters can get really muddy when one or more of those areas are clearly lacking and the others are strong.
When transitioning to a new project management role, how do you maintain high standards with your team while still keeping projects on time and on budget?
How do you prioritize which project to execute first?
How can agencies make staff meetings more productive?
What's one question you ask in interviews?
What would you do if all six hundred employees quit VaynerMedia?
When hiring for a team, is it better to bring in specialists or someone who can wear multiple hats?
When faced with two equally qualified candidates for one position, how do you choose?
What three values do you hold highest in life?
When you work on projects with clients, how much is done online, for example via Skype, and how much in person?
If you were the owner of the Jets how would you turn around the team and make us a Super Bowl contender?
Would you support Vayner employees who wrote their own books and curated their own content streams and personal brands?
How do you push your team beyond their best?
How do you hold your employees accountable, aka actually do work and get results? I mean it's not like you can send them to their room, and firing them still leaves you with no work done.
The dress code at VaynerMedia is clearly casual. Do you think dress affects professionalism or performance?
What are your thoughts on employing friends?
Once you recognize your weaknesses, should you keep working on improving them or delegate?
Do you have any tips on delegation?
What are some of the key challenges facing freelancers today, and what tools can they use to overcome them?
I need to hire an office assistant, but though sales are great I don't have the capital to hire anyone. Got any creative ideas?
They say you should hire slow and fire quick. How many chances do you give your staff?
How do you motivate teams of remote workers without a payment incentive? So far positivity and hustle are not producing results.
What does it take to work at VaynerMedia?
What key factors should a Millennial-owned branding company look for when hiring other Millennials as it quickly scales?
Where would you start building a digital team in a traditional (TV/print) agency?
When do you shift from hiring a freelancer to hiring someone full-time?
Is terminating the bottom 10 percent still a good idea? Even on a team of all-stars, someone has to be last.
As a business grows, what is the best solution for documenting policy, procedure, and process so all are on the same page?
How can efficiency and creativity better work together?
My business is completely digital. How important are real-life meetings?
How do I keep my old employees from hazing my new employees?
How much of your staff's time is spent on you as opposed to other projects?
How do you handle it when people miss their deadlines?
How do you diplomatically tell the boss he's f*ing it up?
When trying to get your point across to meet a goal, do you prefer to be abrasive or compassionate, and why?
What are your suggestions when you have to work with external partners to get the job done, but they don't share your hustle?
If you have a business that is growing fast, is it more important to perfect the system or to focus on adding more people to the team?
مشارکت کنندگان در این صفحه
تا کنون فردی در بازسازی این صفحه مشارکت نداشته است.
🖊 شما نیز می‌توانید برای مشارکت در ترجمه‌ی این صفحه یا اصلاح متن انگلیسی، به این لینک مراجعه بفرمایید.