سرفصل های مهم
شخصی، تصادفی، و مسخره
توضیح مختصر
زمان مطالعه

0 دقیقه

سطح

متوسط
دانلود اپلیکیشن «زیبوک»
این فصل را می‌توانید به بهترین شکل و با امکانات عالی در اپلیکیشن «زیبوک» بخوانید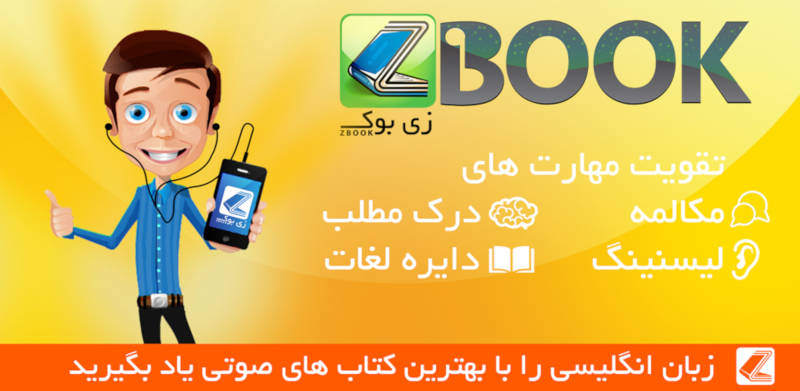 متن انگلیسی فصل
CHAPTER 22
THE PERSONAL, THE RANDOM, AND THE WEIRD
IN THIS CHAPTER I TALK ABOUT MY SPIRIT ANIMAL, MY FAVORITE ROOT BEERS, MY BIGGEST FEAR, AND WHO SHOULD PLAY ME IN MY BIOPIC.
The #AskGaryVee Show is supposed to offer a 360-degree perspective of how I work, live, and think. I already live my life out in the open, so I'm often a bit surprised that there are still things people don't know about me and are curious enough to ask about. But there are quite a few, as it turns out. Which is good and makes sense because of course there are many topics you should be paying attention to. And amid all the conventional questions about running companies, investing, branding, marketing, and general business development, there are occasionally some, um, unusual inquiries. We like to respect every type of question, which is how some of these oddballs made it onto the show. I'm also flattered that some people want my opinion on these random topics. I always find it interesting to hear what's on people's minds. I hope you enjoy reading this fun collection as much as we enjoyed putting it together.
imageLegend has it that on your first date with your wife you told her you would marry her. We want to know the details. And also, what dating advice do you have for women in their twenties?
Lizzie and I are married because the Jets won on the Sunday night we were supposed to go out for the first time. If they had lost, I would have canceled. But they didn't, and so I drove into New York City for what turned out to be a three-hour date at an awesome spot in Washington Square Park. She lived on the Upper East Side, and I lived in New Jersey. After dinner I dropped her off, and two minutes afterward I called her on her cell. She wasn't even in her apartment yet. And I said, "Can you believe this is it?" We talked during my forty-five-minute ride home, and then until about four in the morning. We were married within the year of our first date.
And now we have a daughter, and it has completely changed me. I meet so many strong, smart women through my work, and it blows my mind that one day my daughter will be one of them. What dating advice would I give a young woman coming up in the world? The same advice I'd give a man: Think about your legacy. Live on the offense. Don't be afraid to show your feelings and go for what you want, whether it's a job or a relationship. It's possible you'll get rejected, but it's more likely you won't. Better to experience the brief, temporary pain of rejection than to live forever with sad regret for all the things you were too scared to do.
imageDoes it bother your wife that you constantly spin your ring on the show?
All my straitlaced friends who don't travel are on their third rings. Me, I don't lose anything. I'm dramatically less careless than you might think. I can be chaos and practical at the same time. Lizzie is way too big picture to worry about silly things like that. I don't think she minds me spinning it on the show.
imageHow do I get the cute old lady who keeps accidentally calling my house to stop? I just want to nap . . .
You called her "cute," which means at some level you like getting these calls. Flip the script and go on the offense. The next time she calls, try to engage in a twenty-five-minute conversation with her and form a relationship with her. Bringing her deep into your heart may bring value to your soul. Who knows, it may lead to something meaningful for both of you. Relationships are everything. And I think everyone reading this can tell that I featured this question because I almost always believe that things you do in life can be applied to business and vice versa.
imageWhy is your phone always in the shot?
Because my phone is an extension of me, just like it's probably an extension of just about every human being who owns one. Few people are more than an arm's length away from their phone, even when they're showering and sleeping. Eventually we will embed our phones into our bodies. Yes, we will be like robots. I have it near me because I need it to be a human. Think about that statement!
imageCake or Pie?
I don't eat them much anymore, but I am obsessed with blueberry and apple pie.
imageCenter or edge?
Edge.
imageWhat is your favorite pair of sneakers of all time?
Hands down the 1985 Patrick Ewing Adidas. I'm a huge Knicks fan. The ones I hated the most? Every single pair of Air Jordans. I hate Michael Jordan. Every one of us should!
imageWhat is your favorite holiday tradition?
Going to my parents' house in Hunterdon County, New Jersey, for Thanksgiving. Birthdays used to be sacred in our family, but then my dad screwed that up a few years ago by taking my mom to Italy and now we don't share all of them together (yes, that's a fun zing at my dad). So now we make sure the whole family get together at Mom's on Thanksgiving. We've all got to be there for the football games. AJ and I are usually doing something crazy, my sister's kids are there, extended family . . . it's the best.
imageMy husband is a "big-picture" kind of guy, but so is his wish list. Any advice on Christmas shopping for this type?
Make something that is one-of-a-kind, something that is not scalable. I know exactly what I want: one-of-a-kind experiences. Here's the greatest gift Lizzie could ever get me: She could interview every person I ever met, or come to VaynerMedia and record everyone telling me I'm the greatest. It's easy to spend money; people will appreciate the time, effort, heart, and soul you put into a gift far more.
imageIf you could clone yourself, would you?
Easy as they come. I would, 100 percent. I wish this tech existed because I would send the cloned version to spend every waking moment with my family. No, wait, I meant at work? Uh-oh, is that Freudian? Maybe I do love my business more than my family? Not possible. I'd love to take the equal version of me and accomplish the two things I love most at the one time. Man, I hope I see this technology before I go.
imageDo you wish you had done more or focused more on just one thing when you were in your mid-twenties?
I did focus on just one thing, and it was Wine Library. I wish I'd gone out and had more fun, hooked up with some girls. It's actually unfortunate how focused I was on the hustle and building my career when I was still so young. I'm pumped about my life and I'm happy, and I would never change a single thing, but it's human to look back and see in retrospect how you could have done things differently. But I made choices that served me well. I learned the skills, discipline, and focus that allow me to run a company while juggling a whole lot of other fantastic things at the same time.
imageWhat's the hardest thing you've had to deal with in the past five years and how did you get through it?
Hands down, it was leaving the routine and day-to-day operations of working in the family business and easing off WLTV and Daily Grape. I just didn't realize what an emotional experience it would be to transition into a new chapter of my life that also profoundly changed the dynamics between my father and me. I got through it the way I get through everything: I kept communicating with everyone involved or affected.
imageAre you ever scared before you do something big, even something not business related?
The only thing I'm really scared of is reading in public. I am an atrocious reader. It's even affected how I run my business. In 2015 I started creating only 5–7-minute meetings with much of my staff because I don't read fast enough and therefore wasn't reading their emails in full ahead of time.
Even reading to my daughter, Misha, is hard. If I were asked to concoct a fabulous story off the top of my head, I'd be good with that. But Goodnight Moon? Oh, God. And the Haggadah at Passover? I'm a nervous wreck.
One of the reasons I didn't accept the offers to do TV shows is I didn't want to have to read off the teleprompter. And even when I did my wine Web radio show on Sirius for nine months, my first commercial read was a disaster. It was probably the worst thing I ever did publicly. Then Sam Benrubi saved me by coming into the booth and saying, "Do what Howard Stern does. He can't read, either. Just read it to yourself and do your thing." So I read it through once to myself, figured out what Stella Artois (now a VaynerMedia client) needed to be delivered with that ad, and then I did an incredible read. Truly, the second reading was insane.
I'm scared of snakes, a little of heights, and ultimately of dying. But reading in public? Please don't ever make me do it.
imageWhat's your spirit animal?
I originally answered that it was Ram Man from He-Man. But now that I think about it, you know who it really is? My wife, Lizzie. She's the best.
imageAre you the person behind the #TomShady billboard?
I wish I could take credit. It wasn't me.
imageIf you could have a bionic body part, which body part would it be and what powers would it have?
I was cohosting the show with Casey Neistat when this question came in, and I'll bet Casey's answer came as a surprise to a lot of viewers:
"I do have one. My right leg from the knee to the hip is made of titanium. I was twenty-six years old, lying in the hospital with my leg broken in twenty-seven places, when the doctor said, 'You'll never run again. You can catch up with a taxicab, but that's it.' Prior to getting my bionic limb I wasn't much of an athlete or a runner, but since getting my metal leg I've run twenty-two marathons, four Ironman Triathlons, and countless other races." As for me, I would go with ears. I'm not joking. One of the things I enjoy and think I do well is pay attention to more than one conversation. I'm often at a dinner table or at a conference, and I'll be fully immersed in a conversation but still able to listen to two or three other side conversations. Often when I talk to a group of forty or fifty I'll hear someone whispering to a friend or colleague and then incorporate what they said into my talk while looking at the person. It usually freaks them out. I don't think people listen enough.
imageWhat's your favorite airport? LGA? JFK? SFO?
Small ones, like in Des Moines; Greenville, South Carolina; Montana; Arkansas; Chattanooga, Tennessee; the Vermont airport . . . the ones where you can roll up and be at your gate in four minutes without precheck. I know the big ones—LGA, LAX, JFK, SFO/L, Newark—better than I know my own office. They've become my home. The people there are my friends. The coziness that I feel at an airport is disturbing. Super-disturbing!
imageWould you ever automate your position, delegate to as many people as it takes, and fully engage in your family and life?
Absolutely not. Of course I love being with my family, but I would suffocate if I couldn't work to create the things I want to create. I want to build companies and commerce and be a salesman and put out content. I love the process, the grind and the climb. I love what it's going to take to get to the point that I can buy the Jets more than I'm going to love actually buying them. Most young entrepreneurs want stuff—the watches, the cars, the planes, and the bling. I just want the pain, the gratitude, and the happiness that come with the work.
imageDo you work on your birthday?
I hate my birthday because I hate getting older with a passion. I've worked on every birthday of my entire life, including when I was a teenager and my dad would drag my ass to the store on the weekends. I've given speeches on my birthday. I've attended conferences on my birthday. I'm 100 percent all in every day of the year. You want to do what you love on your birthday, and I do.
imageWhat food(s) have you added to your new lifestyle that you are enjoying the most?
There are no new foods. My trainer Mike and I went to the supermarket and I told him what I liked that was conceivably healthy, like mangoes and shellfish. Luckily for me I like pretty much everything, so this new regimen has not included any additions. It's been all about subtractions.
imageWhy don't you watch your own videos? Ego or time?
Time. I know what I did.
imageWhat value do you find in knowing a foreign language?
My Russian is English-accented. I failed German twice and the only reason I graduated from high school is that my Spanish teacher, Señora Kennedy, was the greatest of all time. You need to pass two years of language in New Jersey, and since I had already failed out of German, I needed a miracle to pass Spanish 1 and 2. God was good to me and gave me a teacher who had a hard reputation but clearly was smart as sh@t because she could see who I was. She called my mom and said, "I'm giving him a 'C' for charisma, but he doesn't even know how to say hello." She knew I had "it." Big shout-out to Señora Kennedy!
I think the business value of learning foreign languages is going down. I think tech is coming where we'll be walking around with earpieces or some other tech that will translate to us while we're traveling. For now, our phones do it.
imageWhat's your travel schedule like to and from the office? Car, train, Uber, walk? How do you spend that time?
I live on the Upper East Side in New York City and work on Twenty-Fourth and Park, so my commute is a straight shoot in the morning. I travel a lot to JFK airport so I'm always buckled up in the back of an Uber, a black car, or taxi. During my commute I call my mom and I call Brandon at Wine Library to catch up on the day and strategize (I talk to my dad and sister more spontaneously during the day). I check my email and Twitter and look through Instagram. I check up on my fantasy baseball team (whereas of this writing I am still in the running). I check Nuzzel for news. I check for NFL news when the Jets are in it. Every morning, that's what I'm doing.
imageStar Wars or Star Trek?
I don't like Star Trek at all and Star Wars is the only sci-fi thing I like. In 1981 my parents bought me two Star Wars figures for my sixth birthday, and I remember being blown away because we were still poor, and I was stunned they would do that for me. Star Wars was a big part of my culture. I was a chaotic kid, and I'd lose my light sabers right away. In 1983 I was super-pumped for Return of the Jedi. I was there at midnight in 1999 for Jar Jar Binks and I wasn't mad at him. I will be there on Christmas Day 2015 to see the new one.
imageWhat's the fastest way someone can piss you off?
Despite my intensity I'm a love and Zen kind of guy, so it takes a lot to piss me off. Hypocrisy, cynicism, complaining . . . Man, if you complain about stuff it drives me up the wall.
imageWhat's the most significant thing you get out of your show?
I video blogged every day for five and a half years, and it feels really nice to be back in the game. It's fun for me. But by far one of the best parts about this venture is that it has drawn together a little family of characters who are each becoming an integral part of the show, much the way my cameraman Mott was back in the days of Wine Library TV. India, Stunwin, Staphon, Zak, DRock—I so appreciate that they care enough to help me create the shoooooooow!
imageWhat should I get my mom for Mother's Day?
Your new strategy needs to be recognizing that the mothers are on Pinterest. So go there and see what she's pinning, and buy it. Poke around her other social media sites like Facebook. If that doesn't work, call your mom's best friend or your aunt, because they will always know. That's the kind of effort you need to put into buying gifts for the people you love.
imageYou've repeatedly mentioned your love of root beer over the years. Why root beer specifically, and any we should give a whirl?
I grew up drinking Coke and root beer and loving it. Incredibly, I'm about to hit a one-year mark of no soda thanks to the efforts of my trainer Mike. But if you are looking to try something wonderful, Henry Weinhard's is incredible root beer. I'm also a big fan of Hosmer Mountain in Connecticut; Pirate's Keg in Rochester, New York; and Thomas Kemper. Virgil's is an entry-level root beer and often easier to find than the others.
imageDo you ever have dreams at night about your business?
All the time. I go to sleep and tell myself to dream about Jets Super Bowls and instead find myself in a meeting. Not that you can remember many of your dreams. We actually looked it up and people dream four to six times per night, but we remember hardly any of them.
imageWhat's the best thing that's happened to you this week?
I got this question in the summertime, so I had spent that weekend watching my kids play outside at a house my wife and I had rented for the season. So if you consider Sunday the beginning of the week, it was spending time with my kids. It felt different. I saw a preview to the next four or five years with them that really excited me.
imageWhat environment is best for you to have successful business meetings in? Conference room, restaurant, in-flight?
Anywhere possible at all times. I will sell and "biz dev" and make the action happen in the bathroom, on the toilet, outside, at the game, anywhere. A funeral parlor. It doesn't matter. I'm comfortable in all environments.
imageDo you believe in aliens?
I do. I even think there's another GaryVee in a different galaxy. I just want to know if he's crushing it or a loser.
imageIf you could go back to your twenties, would you prioritize health, or was neglecting it necessary to get where you are today?
I know I always say I don't regret a thing about the way I've lived my life, but I guess I lied, because I do wish I had prioritized my health more. I should have slept one hour less, played one hour less of Settlers of Catan with my brother and brother-in-law, Justin, worked one less hour, done less of a whole lot of things so that I could make room for that one hour per day to prioritize my health. So if I could go back and start working out and eating the way I am now, I would.
imageWhat do you splurge on?
Experiences. LeBron's first game back in Cleveland against the Knicks because AJ is a huge fan and it will be something we can attend and remember together when we're older. Vacations with my family. Paying for my friends to go on trips when they couldn't afford it. I splurge on spending time with people I care about.
imageBack in the old-school days of hip-hop, were you East or West Coast?
Biggie changed my music life so I was East Coast. But here's a curveball: During that era I was a bit more Cleveland. I was all in on Bone Thugs-n-Harmony. Take me to the crossroads every time, East 99 is where you'll find me.
imageIf it weren't for the Fourteenth Amendment, would you run for president?
This question exposes a dark, selfish part of me. The single reason I don't already have an eye on politics is that the presidency is out of my reach. I am not willing to play a game in which I can't be the ultimate winner. If the amendment changes, I'd go for it. I pride myself on the fact that I eat pressure for breakfast. And if you look at presidents' hairlines, you see they age fast in the office. I'm already losing my hair, so we're good there.
imageMy bro has been dating a girl for two years and refuses to acknowledge their relationship on social media. Red flag?
Your brother is in deep sh@t. Any relationship that is two years old and hasn't been acknowledged on a social platform is scandalous. Period!
imageDid you have any bucket-list items that you wanted to complete before you turned forty?
I don't have a bucket list.
I don't want to climb any goddamn mountain or jump out of a plane or meet a specific person or hit some random goal. I'm just not that dude. I really only have two goals in life, and guess what? I've already completed both of them. So I guess you could say I had a bucket list, but I already finished it. And before I turned forty, too. Not bad.
Now some of you might be thinking, What about your goal of buying the New York Jets?
I've never been motivated by the end result of a long-term investment. I'm all about the climb, and the battle that comes with it.
I live my other major goal every day. It's at the core of every business I've ever created, and is what gets me out of bed every morning: I gain leverage daily.
Guess who you meet on a climb? People. Many on the same route as you. Find those who fascinate you, who challenge you, and who help you look forward to getting started every day. Treat them well, provide them with value, show them why you're worth keeping around, and you'll get tremendous return. I find the individuals I think I can jam with for the next fifteen, twenty, thirty years professionally, and I bring them into my circle to make them the next generation of operators.
I don't believe in bucket lists. If there's something you want to do or accomplish, don't put it off until you're almost dead. Go do it now!
imageIn the first thirty seconds of someone meeting you, what do you reveal about yourself?
That I'm different. But I don't reveal it with words. I don't have to talk (although I'll admit it's rare for me to stay silent for very long) because I'm so filled with energy. Forget thirty seconds: I can set the tone of a conversation within thirteen seconds. No one meets me without figuring out very quickly that I'm not your average dude.
imageWhat actor would you want to play you in a movie about your life?
The person who's going to play me in a movie may not have even been born yet because I'm a slow grinder and 99 percent of the world still has no idea who I am. In twenty-five or thirty-five years, when a movie about my life does get made, I'd like to be portrayed by whoever is the most attractive actor of that era.
imageDo you watch your own videos?
I have never watched a whole episode of The #AskGaryVee Show or any of the thousands of episodes of WLTV. I know what's on it—I'm living it.
imageWhat historical figure would you have lunch with if you could, and why?
Nobody. I know that's an awful answer. It's insane how little I want to meet famous people. Which doesn't mean I don't find people fascinating. I do. Like Winston Churchill; wrestler "Macho Man" Randy Savage; Pete Rozelle, the former NFL commissioner. (Hey, I read his book! That probably brings the total number of books I've read up to nine! See Chapter 3.) Walt Disney. But the truth is, if it were the month of August and you told me I could have dinner with any historical figure or I could watch the Jets' first preseason game, I'd rather watch the preseason game. Maybe I'm broken. Maybe it's ego. Or maybe when given the choice, I'd rather spend my time bringing value to the people who pay attention to me instead of paying attention to other people. For sure I would pass on every historical figure just to have dinner with the three grandparents I never got to know.
imageWhat was your first or most embarrassing screen name?
One of my AOL chat names was GeeNutz.
imageWould you rather have a pet dragon or be able to turn into a dragon?
I'd turn into a dragon called Revis Island.
imageI'm curious to know how you feel about the way you've touched and inspired people over the years.
I think a lot of people think they know me well because we've been interacting for so many years. I'm probably a little more real, even tangible, than other online personalities because the engagement is so important to me. And yet, some people probably still see my intensity and hear about my commitment to buying the New York Jets and figure that money means more to me than anything. But it doesn't. Money means much less to me than the fact that I've been blessed with a communication style that allows me to talk about what I believe in my soul with such conviction I can actually help people improve their lives. It blows my mind to think about how many people have been affected by Crush It and some of my other books and videos, even in small ways. So I feel thankful, and I feel that I've got reason to be proud if this is the legacy I get to leave behind.
imageWhen have you been happiest in life?
Right this second. And it's true regardless of when you are reading this.
It's the truth. It was the truth when I answered this question back on episode 37, too. Because I'm a collector of good people and good moments. The birth of children. The Jets beating the Patriots in the playoffs. Getting standing ovations at important business conferences. I'm all about momentum and clout. Every day that goes by in which good things keep happening, and there is no sickness or sadness in my family, feels like the next big day. All I have to do is just keep building on each day, one after the next.
You know, earlier I listed my biggest fears, but I forgot to mention this one: I'm afraid that eventually the climb will be over and I will become bitter when I realize all the things I wasn't able to capitalize, all the moments I missed. That's why I pray that I'll never actually reach the other side, and that my life can always be about the climb. I hope I feel that way up until I take my last breath.
So, yes, this moment is the happiest in my life because with every encounter, every adventure, every experience, ultimately everything always gets collectively better. That is, it does when you choose to focus on the positive, which I definitely do. You should try it.
QUESTION OF THE DAY
I have a ton of strengths. What's the best way to drill down on the best to move forward at a faster pace?
Shut the fu@k up, pick the one you like best, and start winning.
مشارکت کنندگان در این صفحه
تا کنون فردی در بازسازی این صفحه مشارکت نداشته است.
🖊 شما نیز می‌توانید برای مشارکت در ترجمه‌ی این صفحه یا اصلاح متن انگلیسی، به این لینک مراجعه بفرمایید.