سرفصل های مهم
عصری عجیب
توضیح مختصر
زمان مطالعه

13 دقیقه

سطح

ساده
دانلود اپلیکیشن «زیبوک»
این فصل را می‌توانید به بهترین شکل و با امکانات عالی در اپلیکیشن «زیبوک» بخوانید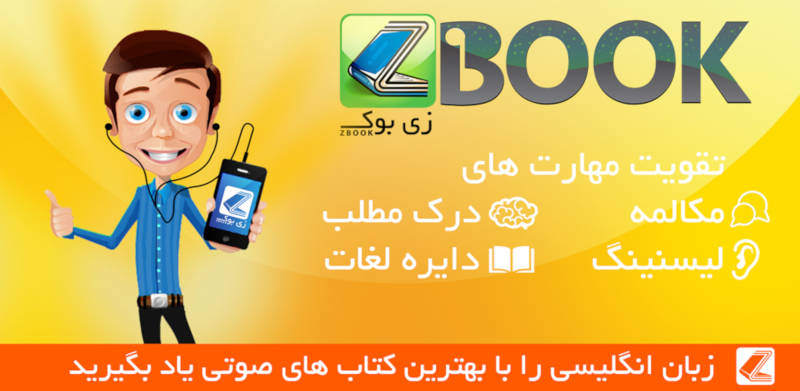 متن انگلیسی فصل
CHAPTER FIVE - A Strange Evening
At the end of the afternoon, Joey met Jen in the cafe at the ski lodge. They sat at a table and they ordered hot chocolate drinks. While they waited for Pacey and Dawson, they talked about their day on the slopes.
"Jen, I'm having a great vacation," Joey said. "Thank you for asking me to come here. I'm going to have lunch with Jean-Pierre tomorrow. We'll have lunch together, then I'm going to watch his race. He's a wonderful skier! And Chad is a wonderful teacher. This is his first winter as an instructor here. Each of his students has to give him a grade for each lesson. We have to write the grade on a form. We get the papers from the lady who arranges the lessons. I've given Chad an 'excellent' grade for my first lesson!"
A few minutes later, Dawson and Pacey arrived at the cafe. They sat at the table with Jen and Joey and they ordered hot chocolate drinks too.
"Did you girls have a good day?" Dawson asked.
"It was OK," said Jen.
"It was great!" said Joey.
"When we've drunk our chocolate, we need to go into the town," Jen said. "We have to go to a food store. We need to buy food to take back to the cabin. Then tonight, well make a wonderful meal!"
At that moment, Chad came over to their table. He spoke to Joey. He didn't look at the others.
"Hi, Joey," he said. "Do you have any plans for tonight? I want to take you to dinner in a restaurant. I'll buy you a meal and we'll talk about skiing."
"We were all planning to eat together," Jen said. "And -"
But Joey wasn't listening to her. "No, I don't have any plans," she said quickly. "I'll be happy to have dinner with you, Chad."
"That's great," the handsome blond instructor said. He told Joey about the restaurant where he wanted to eat. "I'll meet you there at eight o'clock. Goodbye for now!"
As Joey spoke to Chad, Jen was watching Dawson's face. He looked very unhappy.
Jen spoke to Pacey and Dawson.
"Well, Joey has made a date for the evening - she's going to meet Chad," Jen said. "There'll only be the three of us for dinner at the cabin. But it will be fun."
As she said the last word, Pacey suddenly felt something on the back of his neck. The something was very wet and very hot.
"Aaaagh!" he shouted.
"I am sorry," said a voice behind him.
Someone had spilled hot coffee on Pacey's neck - someone who was standing behind him. Pacey didn't have to look around. He knew who was behind him. It was the girl with the purple jacket and the purple pants - he knew that. It was the girl who always did stupid things. It was the girl who couldn't control a snowboard. It was the girl who couldn't sit on a chairlift. And now she couldn't carry a cup of coffee either!
Pacey stood up quickly. He turned to the girl, whose race had become red.
"You stupid idiot!" Pacey shouted at her. "Stay away from me. You're dangerous!"
The girl nodded her head. She didn't speak. There were tears in her eyes. She walked away.
"You were unkind to her, Pacey," said Dawson. "She wasn't crying to hurt you. You behaved badly."
Half an hour later, the four teenagers were still in the cafe in the ski lodge. A tall man with a beard walked onto a small stage at one end of the room. The man was the owner of the cafe. He stood in the middle of the stage. There were colored lights shining on him - red lights, orange lights, purple lights. He looked around at the happy people in the room.
"You all had a great day - I can see that," he said. "And this evening, we'll have some great music. The singer tonight is my daughter Kyra Wolfson. Kyra is a wonderful singer and I very proud of her!"
Then a teenage girl came onto the stage. She was holding a guitar. Pacey and Dawson looked at her in surprise. Dawson started to laugh quietly.
Then a teenage girl came onto the stage. She was holding a guitar. Pacey and Dawson looked at her in surprise. Dawson started to laugh quietly.
"It's not funny," Pacey said. "She'll fall off the stage. She'll injure someone with her guitar. She'll break the lights and start a fire."
Kyra wasn't wearing her purple jacket and her purple pants now. She was wearing simple black clothes. And her lovely red hair wasn't tied at the back of her head now. It was hanging loosely down to her shoulders. Her green eyes were shining. She was beautiful!
When she sang, her voice was high and clear. She sang and played the guitar very well. Everybody in the room was quiet. Everybody was listening to Kyra. And one person was listening more carefully than anyone else. It was Pacey. Suddenly, his heart was beating fast. Pacey was in love!
When Kyra finished singing, Pacey hurried to the little stage. Kyra saw him coming towards her and she looked unhappy.
"Please don't worry," she told him. "I'm going to leave now. I won't injure you. I won't push you to the ground. I won't spill hot coffee over you,"
"Please listen to me, Kyra," Pacey said. "You were wonderful. I love your voice. You're a great singer. I wanted to tell you that. And I'm sorry about my behavior earlier. I behaved badly. I was unkind to you. I was wrong and I'm sorry about it. Will you have dinner with me tonight?" I Kyra looked at Pacey for a moment. Then she smiled "OK," she said. "I will have dinner with you. Thank you very much. But are you sure about this? Maybe I'll injure you with my knife and fork when we're eating! I always do stupid things - you know that!" And she laughed.
Pacey laughed too. "Where shall I meet you?" he asked.
Kyra told him the name of a restaurant in the town. She told him how to find it.
Pacey went back to his friends. He told them about his date with Kyra.
"Well, Dawson," Jen said. "I'll cook dinner at the cabin for you and me. Joey and Pacey will be busy this evening. They both have dates."
That evening, Joey met Chad for dinner. But she didn't enjoy her date with him. Chad talked about himself all the time. He didn't ask Joey about her life, or about her friends. He wasn't interested in her family. He wasn't interested in Capeside. He was only interested in himself and in his job as a ski instructor.
"He wants me to give him an 'excellent' grade for every lesson," Joey thought. "That's the reason for this date."
When they had finished their meal, Joey stood up.
"Our lesson starts early tomorrow morning," she told Chad. "I need to be in bed early tonight. Goodnight."
Joey's date wasn't a success, but Pacey had a wonderful time.
He and Kyra had a good meal, and they talked about many things. Pacey didn't tell any lies about his life and Kyra laughed at his jokes. They both laughed a lot.
"What are you going to do tomorrow?" Pacey asked his new friend at the end of the evening.
"Well, I won't ride a snowboard again," Kyra said. "If I do that I might kill someone!"
"I can ride a snowboard. I'll help you," Pacey said quickly. "I'll give you lessons. You'll soon be a good snow boarder. Please try it again. Please let me help you."
Kyra smiled happily.
"OK," she said. "I'll meet you at the ski lodge at eight o'clock tomorrow morning."
At the Lindley family's cabin, Dawson was upstairs in his bedroom. He was putting on some clean clothes for the evening.
Downstairs in the kitchen, Jen was thinking about Dawson. He had been her boyfriend for only a few weeks, and she still liked him a lot. He was unhappy about Joey - Jen knew that. And Jen was feeling jealous of Joey. Joey had made dates with two new boys, but Jen hadn't met anyone new. Nobody had wanted to make a date with her. Did she want Dawson to be her boyfriend again?
"Maybe I do want that," she told herself. "I'm lonely here, and Dawson is lonely too."
A few moments later, Dawson joined her in the kitchen. They had bought some food in the town, Now they were going to make a meal with it.
Jen opened a cupboard. She was looking for some salt. She saw some books at the back of the cupboard.
"What are these?" she asked.
"They're cook books - er, books about cooking food," Dawson said, smiling at her. "Don't they belong to your mother?"
"No, I've never seen them before," Jen said. "My mom isn't interested in cooking. She never cooks anything - I told you that yesterday."
Jen picked up one of the books and opened it. Inside, someone had written these words.
This book in for the man that I love. I'll cook him fine meals in our secret winter place.
The writing wasn't her mother's writing. Suddenly, Jen felt cold and frightened. She hadn't seen her parents for a long time. Was there something wrong with their marriage?
"Maybe my father has a secret girlfriend," she said to Dawson. "When he goes away from New York, does he really go on business trips? Or does he come here with this girlfriend? Yesterday, I found some clothes in a closet. They're not my mom's clothes. Does my man know about my father's girlfriend? Does everybody tell me lies? This is terrible!"
A moment later, there were tears running down Jen's face and Dawson was holding her in his arms. He was kind and gentle. She looked up into his eyes and opened her mouth to say something. And suddenly Dawson put his mouth on Jen's mouth and kissed her.
They were kissing when Joey came back from her date. She walked into the living room and saw them sitting on the couch. She turned around quickly and ran up the stairs to her bedroom. She fell onto her bed and she cried.
"I'm a fool," she told herself. "When we played that game yesterday, I couldn't tell Dawson about my love for him. I don't want to be his girlfriend - I've told him that. I've made dates with two-cute boys. I've made Dawson angry and unhappy. And now I'm angry and unhappy myself because he was kissing Jen."
A few minutes later, she heard Jen going to her own bedroom. Jen was alone and that made Joey feel better. And when she felt better, she asked herself some serious questions.
"What's wrong with me?" she asked herself. "Do I want to be the only person who kisses Dawson? Maybe that's the truth!"
Downstairs, Dawson was asking himself questions too. He had enjoyed kissing Jen again. But Joey was the girl that he loved.
"Is Joey jealous?" he asked himself. "Is she jealous because I was kissing Jen? Will Joey ever be my girlfriend again?"
It had been a strange evening.
مشارکت کنندگان در این صفحه
تا کنون فردی در بازسازی این صفحه مشارکت نداشته است.
🖊 شما نیز می‌توانید برای مشارکت در ترجمه‌ی این صفحه یا اصلاح متن انگلیسی، به این لینک مراجعه بفرمایید.