سرفصل های مهم
تو یه احمق تنبلی
توضیح مختصر
زمان مطالعه

6 دقیقه

سطح

متوسط
دانلود اپلیکیشن «زیبوک»
این فصل را می‌توانید به بهترین شکل و با امکانات عالی در اپلیکیشن «زیبوک» بخوانید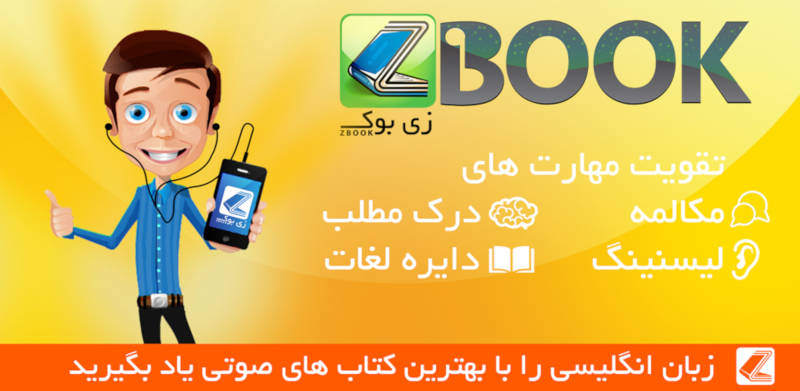 متن انگلیسی فصل
CHAPTER SIX - "You're a Lazy Fool!"
The next morning was Sunday. Pacey got up before the others. He was happy. He sang as he made breakfast.
"We have two more days at Steep Mountain," he said to himself. "I have two more days to ski and ride my snowboard. I have two more days to see Kyra too! Life is great!"
When his three friends joined him in the kitchen, he looked at their faces. They were not happy. Pacey couldn't understand this.
"What's wrong with you three?" he asked them. "We're having a great holiday weekend. Kyra will learn to ride a snowboard this morning. I'm going to teach her."
"Well, I'm going to have my skiing lesson with Chad this morning," Joey said. "Then I'll have lunch with Jean- Pierre and I'll watch his race."
Dawson and Jen rode up on a chairlift together. Both of them were going to practice skiing.
"Jen, are you going to ask your parents about their marriage?" Dawson asked gently.
"I want to know the truth," Jen said. Her voice was soft and sad. "I don't want people to tell me lies. My father is in love with another woman. I must know about it. I must know about the future of our family. But does my mother know about my father's girlfriend? I have to call my father. I know about his secret now and I have to tell him that I must ask him for the truth."
Dawson felt sad too.
"I behaved badly last night," he told himself. "I love Joey and I was wrong to kiss Jen. I was happy when Joey saw me kissing Jen. I wanted Joey to be jealous. But I'm using Jen and that's wrong. Jen is so unhappy and I mustn't make her more unhappy. I want Joey to be my girlfriend again. But jealousy isn't good for any of us."
At lunchtime, Joey met Jean-Pierre in the cafe at the ski lodge. He looked very handsome. As Jean-Pierre ordered their food, Joey thought about her morning with Chad. Her lesson with him had been great.
"They're both cute," Joey told herself. "Chad is cute and Jean-Pierre is cute too. I'm lucky to have two handsome new friends."
But her lunch with Jean-Pierre had not been great. Chad was handsome and Jean-Pierre was too. And he and Chad were similar in another way. Jean-Pierre was only interested in himself. He wanted to talk about his success as a skier. He wanted to talk about all the races that he had won.
"Are you worried about your race this afternoon?" Joey asked him.
"No, I'm never worried about races," he replied. "I'm a wonderful skier. I don't need to worry."
Soon Joey understood something.
"Chad and Jean-Pierre are cute," she said to herself. "But they know this - that's their problem. It makes them behave badly. They are both using me. Chad made a date with me last night because he wants good grades for our lessons. Jean-Pierre made this date for another reason. He wants the other people on his team to see me. I have to watch his race and look pretty. Then his friends on the team will be jealous. Dawson never behaves like this.
Dawson really is cute, but he doesn't know it. And that makes him a nice person."
Joey didn't enjoy talking to the Canadian. But she did want to watch Jean-Pierre's race.
"Maybe having dates with two cute men is fun," she thought. "It makes both Dawson and Jen jealous. There were weeks when I was jealous of them. This is a nice change!"
The four friends watched Jean-Pierre's race together. Each skier came down the slope alone. Each skier's time was written down. The skier who raced down the slope in the fastest time was the winner of the race.
Joey cheered and waved her arms as Jean-Pierre passed them. He was traveling very fast.
"Jean-Pierre is the best skier in Steep Mountain," Joey told the others.
Jean-Pierre didn't win his race. He was fifth. But there were lots of skiers in the race, so he had done very well. Dawson laughed.
"Well, you were wrong," he told Joey. "Your new friend isn't the best skier in Steep Mountain."
Joey was angry with him.
"Jean-Pierre is a great skier," she said to Dawson. "He's a much better skier than you are. And he's proud to be on his team. You never want to be on school teams. You want to watch movies all the time. You're a lazy fool!"
Then she walked away from her friends, towards Jean- Pierre.
At that moment, a voice came from the loudspeakers at the bottom of the slope.
"There will be a race tomorrow afternoon for amateur
snowboarders," the voice said. "Only very good amateur snowboarders can be in tomorrows race. The race will be on a slope which is last and difficult."
"I'm going to be in that race," Dawson said. "I'm going to put my name on a form now!"
"Dawson, don't do that," Jen said, "Don't listen to Joey. You aren't a lazy tool - we all know that. The race will be dangerous. You haven't practiced enough. You might injure yourself."
Pacey agreed with Jen. "Don't do this, Dawson," he said.
But Dawson didn't listen to his friends. He walked towards the ski lodge. He had decided. He was going to be in the race for amateur snowboarders the next day.
"Maybe Joey will change her mind about me after that," he thought.
مشارکت کنندگان در این صفحه
تا کنون فردی در بازسازی این صفحه مشارکت نداشته است.
🖊 شما نیز می‌توانید برای مشارکت در ترجمه‌ی این صفحه یا اصلاح متن انگلیسی، به این لینک مراجعه بفرمایید.