سرفصل های مهم
خبرهای خوب
توضیح مختصر
زمان مطالعه

8 دقیقه

سطح

ساده
دانلود اپلیکیشن «زیبوک»
این فصل را می‌توانید به بهترین شکل و با امکانات عالی در اپلیکیشن «زیبوک» بخوانید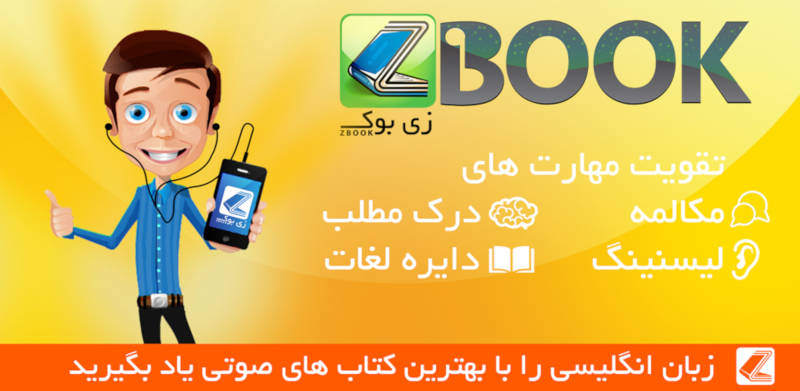 متن انگلیسی فصل
CHAPTER NINE - Good News
Dawson had finished packing his bag. His arm still hurt, but it wasn't so painful now. He heard someone knock on the door of his bedroom.
The door opened and Joey came into the room.
"Hi," she said. She smiled at him. "I want to tell you something, Dawson. Being in that race was a very stupid thing to do! You frightened me. Now I want to tell you something else. My dates with Chad and Jean-Pierre taught me something. You aren't like them and I'm very happy about that. You're a really fine person, Dawson." She smiled again. "And I loved kissing you last night," she said.
"Will you be my girlfriend again, Joey?" Dawson asked.
"No," the girl replied. "I don't want that. I need time alone. I need to think about my life. But I do care about you a lot - I want you to know that. We need to make our friendship stronger."
She left the room. Dawson sat down on the bed.
"Will she change her mind one day?" he asked himself. "I'll always love her."
Jen was in the living room. She was waiting for the others to bring their bags downstairs.
The phone rang, and she answered it. It was her mother calling.
Suddenly, Jen felt frightened. Had her mother called to give her some bad news?
"Mom, where are you?" Jen asked her.
"I'm in England, with your father," Mrs Lindley replied. "We're staying in London. Is everything OK at the cabin?"
"Yes, we've had a great vacation," Jen said. "Are you OK?"
"Yes, I'm fine. Your father is fine too," her mother told her. "You were lucky this weekend, Jen. The Martins are usually at the cabin on weekends this winter."
"The Martins? Who are the Martins?" Jen asked.
"Didn't your father tell you about Mr and Mrs Martin?" Mrs Lindley replied. "They're friends of ours. They got married in the summer. They're renting the cabin from us for part of the year. They want to be alone together. Didn't they leave some of their things there?"
"Oh, yes, I did see some clothes," Jen said. "There were some cook books too. They weren't yours - I knew that. Well, it's good to hear from you, Mom. I'm happy that you're happy."
When she put the phone down, Jen laughed. All her worries had gone. She had been wrong about her father.
"I was so wrong!" she said to herself. "And I'm so happy!"
A minute later, the four friends were ready to put their bags in the car. As they walked to the front door of the cabin, they saw an envelope on the floor. Someone had pushed it under the door. Pacey's name was written on the envelope.
Pacey opened it and read the letter that was inside.
Dear Pacey,
Everything went wrong at our last meeting. I'm sorry about that. I want you to know something. You are a fine person and I love you. I've never met anybody like you. But the things that I told you were true. You have to finish school, Pacey. You must be serious about your life. Our relationship is important to me - please believe that. I do want to see you again. I'll write my address and my phone number at the end of this letter. Will you call me when you get back to Capeside? Please come to Steep Mountain again soon. And when you do, please visit me. I'll be lonely here without you. I'll come to Capeside soon. I want to visit you in your town.
With love from Kyra.
Before they left Steep Mountain, Pacey drove the car to the address on Kyra's letter. He wanted to see her. He wanted to say goodbye.
"Will she be at home?" he asked himself. "If she isn't there, what will I do?"
But Kyra was at home. When Pacey knocked on the door, she opened it. She looked worried.
"I got your letter," Pacey told her. "I came to say goodbye. And I want to give you my address and phone number. And I want to tell you something - I love you too!"
Kyra smiled.
"You came to see me. I'm so happy about that," she said. "I behaved badly at the cafe. I ran away from you. That was wrong and I'm sorry, Pacey. Thank you for understanding me."
She put her arms around him and kissed him gently on the lips. "Goodbye," she said quietly. "Please come back soon."
When Pacey got back to the car, the others looked happy.
"You did that well, my friend," said Dawson.
"Kyra is a lucky girl," said Joey.
A few evenings later, Pacey, Dawson, and Jen were sitting in The Ice House. Joey was bringing their food. There was nobody else in the cafe. It was still very cold outside, but this week there was no rain. This week, it was snowing in Capeside, "When do you finish work here, Joey?" Dawson asked.
"I finish work ten minutes after you three leave," Joey replied.
"Shall we all go to my house and watch a movie?"
Dawson asked his friends.
"OK, that will be good," said Jen.
"I won't go," Pacey said. "I want to write to Kyra."
"But you're going to see her next weekend," said Dawson. "You're going back to Steep Mountain for two days."
"Well, that's true," Pacey replied. "But I want to write to her today!"
"Will you come and watch a movie, Joey?" Dawson asked. He didn't want to be alone with Jen.
"Yes, I'll go too," said Joey.
She looked at Dawson. "Now we're back in Capeside, maybe our lives will be easier," she thought. "Dawson can be my best friend again. Our lives won't become so heated here. We won't have another meltdown."
"That's great," said Dawson. "We'll wait for you outside."
Fifteen minutes later, Joey left the cafe. She looked around for Dawson and Jen, but she couldn't see them. She stood still for a moment, looking up at the sky. The snow was falling gently all around her. Soft white snow covered everything - the road, the buildings, the cars. It was a perfect night - Capeside's first cold winter night of the year.
Suddenly, a big ball of wet snow hit her on the side of her face.
"Perfect!" Dawson and Jen shouted together as they came from behind a car.
Joey laughed and followed them down the street.
مشارکت کنندگان در این صفحه
تا کنون فردی در بازسازی این صفحه مشارکت نداشته است.
🖊 شما نیز می‌توانید برای مشارکت در ترجمه‌ی این صفحه یا اصلاح متن انگلیسی، به این لینک مراجعه بفرمایید.