سرفصل های مهم
مسابقه اسکیت بورد
توضیح مختصر
زمان مطالعه

7 دقیقه

سطح

ساده
دانلود اپلیکیشن «زیبوک»
این فصل را می‌توانید به بهترین شکل و با امکانات عالی در اپلیکیشن «زیبوک» بخوانید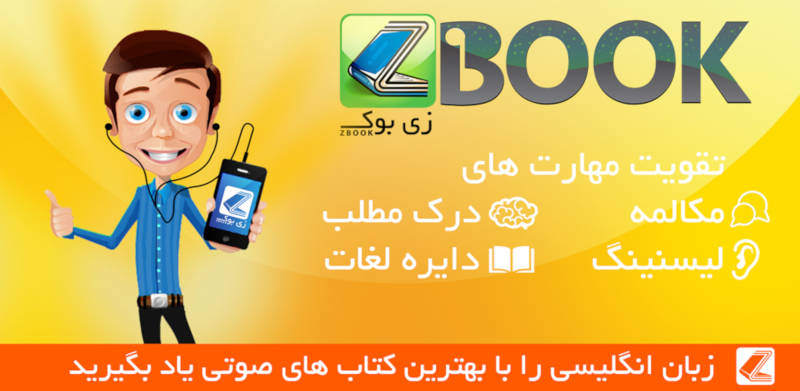 متن انگلیسی فصل
CHAPTER EIGHT - The Snowboard Race
Early in the afternoon of the next day, Joey was standing near the ski lodge. She and Jen were going to watch Dawson in the snowboard race. Then they were going to eat a late lunch and return to the cabin. They had to pack their bags for the journey back to Capeside. Pacey had gone somewhere on his own.
Suddenly, Joey heard a voice behind her.
"Joey! Joey!" the voice called. It was Chad. A moment later he was standing next to her.
Joey was not happy to see the instructor.
"My life is too full of men at the moment," she said to herself. "I want all of them to leave me alone."
But she had to speak to Chad.
"Hi," she said quietly. "How are you?"
"Joey, I must thank you," Chad said. "You gave me excellent grades for your lessons. And now you're going away. I'm sad about that."
He put his arm around her shoulders.
"Joey!" said another voice behind her. It was Jean- Pierre's voice and it sounded angry. "Joey, who is this pet- son? Why does he have his arm around you?"
Joey and Chad turned around.
"Who are you?" Chad asked the young Canadian.
"I'm Joey's boyfriend," Jean-Pierre replied.
"No," Chad said. "I'm her boyfriend. I've been dating her since Saturday."
Joey started to laugh.
"Neither of you is my boyfriend," she said. "You only care about yourselves. I like guys who are interested in me!"
She turned and walked away. As she left them, she heard Chad speaking to Jean-Pierre.
"Don't worry about her," he said. "Let's have a drink together in the cafe. There are lots of cute girls there."
A few minutes later, Joey and Jen were waiting by the track where the snowboard race was going to take place, They were waiting to see Dawson in the race.
"I'm worried about this," Joey said. "Dawson is in this race because I called him a lazy fool. If he injures himself, it'll be my fault."
"It is a difficult slope," Jen said. "And Dawson hasn't practiced enough- but you didn't ask him to be in the race. If he injures himself, it'll he his own fault. Please don't worry, Joey."
While the girls were waiting for the snowboard race, Pacey was in the cafe in the ski lodge. He was talking to Kyra. He was smiling happily.
"I have some great news for you," he told her. "I've decided to live in Steep Mountain. I have to go back to Capeside for two days. Then I'll return here. I'll find a place to live and I'll find a job."
"Pacey, that's a crazy idea," Kyra said. "Why do you want to live here?"
Pacey looked at Kyra's face. Suddenly he felt terrible! He wanted Kyra to be happy about his plan. But she wasn't happy. She looked very worried.
"I want us to be together," he said. "Don't you want that too?"
"Pacey," Kyra said gently. "I like you very much. But we mustn't be too serious about each other. We're too young to be together forever. We're too young for a serious relationship. We don't know each other very well. If you leave school, your life might go wrong, and it'll be my fault. Pacey, I don't want you to do this. Please go back to Capeside. Please go back to school."
"Kyra, doesn't our relationship mean anything to you?" Pacey asked sadly.
Kyra did not answer. She got up and walked quickly away.
A few minutes later, Pacey joined Joey and Jen by the race track. He looked very sad.
"What's wrong, Pacey?' Jen asked him.
"Kyra doesn't want me to live here," he replied. "She told me to go back to Capeside."
The two girls looked at each other. When Dawson had told them about Pacey's plan, they had both said. That's a stupid idea!" But neither of them said that to Pacey now. He looked so unhappy and they felt sorry for him.
Then the snowboard race started. Dawson was the third person to come down the slope. He started well
"He's good," Joey said. "He's moving very fast."
"He's moving too fast," said Pacey. "Soon, he won't be in control of his snowboard."
Pacey was right. A few seconds later, Dawson fell. Then he was bouncing on the hard snow down the steep slope.
"I can't watch this," Pacey said. "It's your fault, Joey. If you hadn't called him lazy, he wouldn't be doing this. You girls are all crazy. What do you really want from guys? You don't know!"
"Stop quarreling, you two," Jen said. "Dawson might be hurt!"
Dawson had stopped moving when he reached the bottom of the slope. He was tying on his back. Now they all ran towards him.
Pacey, Joey, and Jen got to Dawson at the same time as the paramedic team. These people, who helped injured skiers and snowboarders, were looking carefully at him.
Dawson sat up in the snow.
"Am I still alive?" he asked. He laughed for a moment. Then he said, "Aaargh!"
"Don't move," the leader of the paramedic team said. "Are you injured anywhere?"
"Yes, my arm hurts," Dawson replied.
"OK, we'll take you to the doctor," the man told him.
Half an hour later, Dawson was with his friends again. The doctor had examined his arm. It wasn't badly injured.
"I was a fool," Dawson said to the others. "Why was I in that race? It was a stupid idea!"
"We're both fools, Dawson," Pacey said sadly. "I had a stupid idea too. Girls make us become tools!"
Joey and Jen said nothing.
مشارکت کنندگان در این صفحه
تا کنون فردی در بازسازی این صفحه مشارکت نداشته است.
🖊 شما نیز می‌توانید برای مشارکت در ترجمه‌ی این صفحه یا اصلاح متن انگلیسی، به این لینک مراجعه بفرمایید.