سرفصل های مهم
کنار دریا
توضیح مختصر
زمان مطالعه

10 دقیقه

سطح

ساده
دانلود اپلیکیشن «زیبوک»
این فصل را می‌توانید به بهترین شکل و با امکانات عالی در اپلیکیشن «زیبوک» بخوانید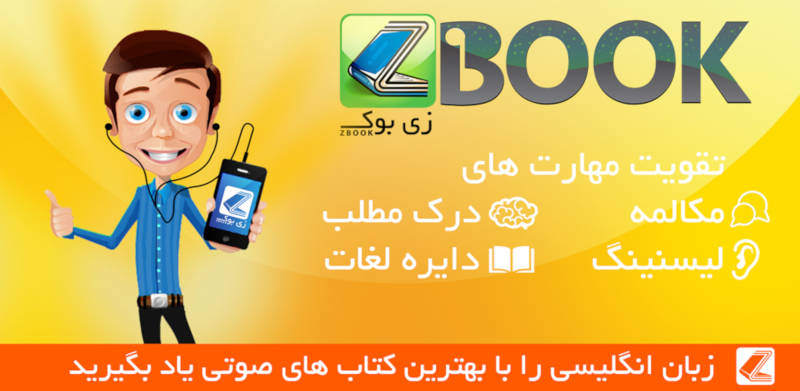 متن انگلیسی فصل
CHAPTER ONE - Capeside in Winter
Winter had begun in the state of Massachusetts. The weather in the little town of Capeside was cold and wet.
Joey Potter looked around her at the empty tables in the cafe where she worked. Outside, the rain was falling heavily. It was nearly dark.
"This town is so quiet in the winter!" Joey said to her sister. "Life is boring here. People don't come to Capeside in the winter, because there's nothing to do here. If people want a vacation in the eastern states at this time of year, they go to the mountains. They go to places where there's a lot of snow - they take skiing vacations. I like working here in the summer, when the cafe is busy. But now -" She stopped speaking. She didn't need to tell Bessie all this.
Joey was a tall pretty girl with long brown hair. She, her sister Bessie, and Bessie's boyfriend, Bodie, took care of the cafe which was called The Ice House. And they lived together in a small house in Capeside. Bessie was older than Joey, who was only fifteen. Joey was a student at Capeside High School. But Bessie and Bodie had a little son. They needed Joey's help. She worked in The Ice House most evenings, after school. She often worked in the cafe on weekends too. And at other times, she looked after Bessie's baby.
Life was difficult for the Potter family. The girls' mother had died a few years before and their father was in jail. Mr Potter had made some mistakes in his life. These mistakes had made his daughters unhappy.
There was another problem for the girls. Some of the older people in Capeside were unhappy about Bessie's relationship with Bodie. Bessie and Bodie had a child, but they weren't married. And people said unkind things because Bodie was black. There weren't many African - Americans in Capeside. Some people didn't understand Bessie's feelings for Bodie. But he was a fine man and he loved Bessie and Alexander, their little son, very much.
Joey smiled at her sister. Then she sat down at a table and she waited.
"Maybe someone will come in soon," she thought.
A few minutes later three people came in. They were all Joey's friends - Dawson Leery, Pacey Witter, and Jen Lindley. The four teenagers were in the same class at Capeside High School. The two boys - Dawson and Pacey - had lived in Capeside all their lives. Joey had always lived there too. Dawson had been Joey's best friend since they were small children. Jen Lindley had arrived in the town earlier in the year. Her lovely face and her beautiful blond hair had soon made many boys' hearts beat faster!
Jen had grown up in New York City, where her parents still lived. She had come to Capeside to stay with her grandparents. They lived in the house next to Dawson's. Her grandfather had been very sick, and Jen had come to help her grandmother. Together they took care of the sick old man. But he had died, and now Jen was living in the little town. She had stayed in Capeside because her grandmother wanted someone to be in the house with her.
The three teenagers came to the table where Joey was sitting. They were cold and very wet. Joey stood up as the other three sat down.
"What can I get for you this evening?" she asked them.
Everybody asked for cheeseburgers and coffee. Joey wrote down the order and took it to her sister. Then she went back to the table where her friends were sitting.
"The food will be cooked soon," she said. And she sat down. "What's happening in the town?" she asked.
"Nothing," Dawson answered. "I hate Capeside at this time of year. I need to get away from here. I need to meet new people. I need to meet some new girls."
"That's right," Pacey said, "We both need to meet some new girls. Nobody in Capeside wants to be my girlfriend. Is that because I have two heads? Maybe girls don't like that!"
Jen and Joey laughed. Pacey always had problems with relationships - that was true. Why did this happen? Well, Pacey wasn't as handsome as his friend Dawson. And he didn't do well in school - Dawson always did well in school. Pacey was lazy at school - he didn't want to learn. He wasn't interested in the things that people learned in school. But when he was interested in something, he always became good at it. He was pleasant and he was funny. When he was with lots of young people, he was popular. He made jokes all the time and people laughed at these jokes. But when he was alone with a girl, he was different. He was too serious. He tried too hard to make girls like him. He always said the wrong things to them. He told them lies about his life, But he'd spoken the truth this evening. There weren't any girls in Capeside who wanted to be his girlfriend.
Joey and Jen had laughed at Pacey's joke, but they were both thinking about Dawson. And for a few minutes, everyone was silent.
Dawson's problem with girls was different from Pacey's. All his life, Joey Potter had been Dawson's best friend. When they were younger, they had been together all the time. Joey often stayed at Dawson's house. She often stayed in his room at night. But then they had both started to have feelings which made their lives more difficult.
Joey had always loved Dawson as a friend, but the year before, things had changed. Suddenly, she'd wanted a more serious relationship with him. An adult relationship. She wanted to be his girlfriend. But Dawson hadn't wanted that. He'd wanted to go on being best friends. Life became very difficult for Joey then. Dawson didn't love her in the way that she wanted. He didn't have the feelings for Joey that she wanted him to have. This made Joey unhappy. And Dawson became unhappy because Joey, his dearest friend, was unhappy.
And then Jen Lindley had arrived in Capeside. Immediately, Dawson had fallen in love with her. For a few weeks the two of them had had a relationship. They had gone out on dates together. But Dawson's feelings had been more serious than Jen's feelings. She had become frightened and she had ended the relationship.
"I don't want a serious boyfriend at this time in my life," she'd told him. "I don't want to be your girlfriend any more. But I like you very much. Can we still be friends?"
Since then, they had been friends. But for a time, this had been difficult for both of them. Now at last, their friendship had become easier.
But that was only half of Dawson's problem. After the end of his relationship with Jen, he had started to have serious feelings about Joey. Suddenly, Dawson had started to have the feelings that Joey had wanted him to have, They had begun a relationship. But after a short time, Joey had ended the relationship. Her feelings had suddenly changed again. She was only fifteen. She was too young to be so seriously in love. That is what she thought. She still loved Dawson - she knew that. But now she wanted to meet other boys.
"I want to be sure about my feelings for you," she had told him, "Are you really the right guy for me? Maybe you are. But how will I know if I never meet other guys?"
That winter evening in the cafe, Joey and Jen laughed at Pacey's joke, but they were thinking about Dawson. They had both had relationships with him. And they had both ended their relationships with him. His friendship with Jen was easy now, but he still loved Joey very much. He wanted her to be his girlfriend again. Dawson had said, "I want to meet some new girls." But that wasn't really true - Jen and Joey both knew that. Dawson loved Joey. He was very jealous - he became angry if he saw her with other guys. He didn't want her to have a new boyfriend. And he didn't really want a new girlfriend. But maybe he also didn't want to think about Joey all the time.
Life is so difficult for teenagers who are learning how to love.
مشارکت کنندگان در این صفحه
تا کنون فردی در بازسازی این صفحه مشارکت نداشته است.
🖊 شما نیز می‌توانید برای مشارکت در ترجمه‌ی این صفحه یا اصلاح متن انگلیسی، به این لینک مراجعه بفرمایید.