سرفصل های مهم
حسادت
توضیح مختصر
زمان مطالعه

11 دقیقه

سطح

ساده
دانلود اپلیکیشن «زیبوک»
این فصل را می‌توانید به بهترین شکل و با امکانات عالی در اپلیکیشن «زیبوک» بخوانید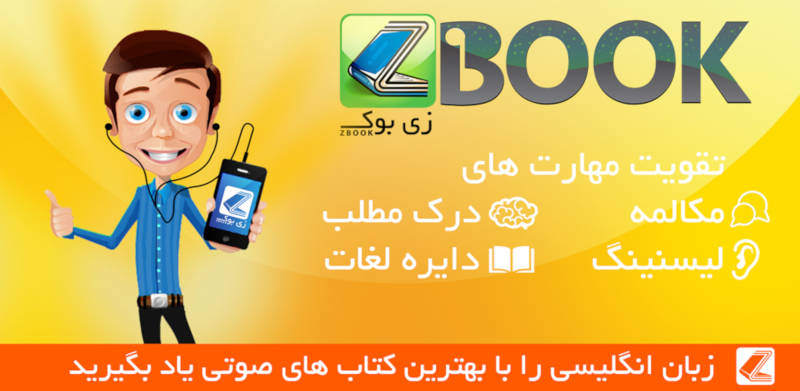 متن انگلیسی فصل
CHAPTER THREE - Jealousy
Jen unlocked the front door of the cabin and her friends followed her inside. They all took their bags upstairs to their bedrooms. There were four bedrooms, so they each had a room. Joey was happy that she didn't have to share a room with Jen. She liked the girl from New York, but they were not best friends. When Jen had been Dawson's girlfriend for a few weeks, Joey had been very jealous. And maybe she was still a little jealous.
Soon Joey, Jen, Pacey, and Dawson were all downstairs again, and the boys lit a fire in the big living room. Jen and Joey went into the kitchen to look for some food. The refrigerator was empty, but they found some spaghetti and a jar of tomato sauce in a cupboard.
Joey looked around the kitchen. There was a big, expensive stove in one corner. And there were shiny, expensive cooking pans hanging on the walls.
"What beautiful pans," she said. "Your mother must be a good cook, Jen."
"Oh, no," Jen replied. "My mom never cooks anything- She hates cooking! We only look at those pans. We always eat in a restaurant."
After they had eaten their dinner, the four friends decided to play a game. There were lots of games in boxes in the living room. Dawson found a game called "Tell the Truth!"
"What's that?" Jen asked him. "I've never seen that game here before."
Dawson read the words on the side of the box.
"It's an adult game," he told her. "There are lots of cards. On each card, there's a question. The players choose cards in turn. They ask one of the other players the question on their card. The questions are about relationships. And there are questions about each player's feelings - their feelings about the other players. The box says, 'Be careful! In this game, honesty is important. You must always tell the truth!' Well, this will be fun."
"Yes," Pacey said. "It will be great. Let's play it."
Jen was worried. This wasn't the kind of game that her parents played. And questions about people's feelings could lead to trouble.
"No," she said. "I don't think it'll be a good game. Let's play a word game. Let's play 'Scrabble'. What do you think, Joey? Shall we play 'Scrabble'?"
As she asked the question, Jen was thinking.
"Joey will agree with me - I'm sure of that," she thought. "She won't answer questions from Dawson about relationships."
But Joey's answer surprised her.
"No," Joey said. "Let's play Tell the Truth!' It'll be fun."
The first few questions were fun. Jen started the game.
She looked at Joey. Then she read the question on her card.
"Is the person on your left good-looking?" Jen asked Joey. "Tell us the truth."
Joey looked at Pacey who was standing on her left. "He has an attractive -" Joey said. Pacey smiled proudly. "- behind!" Joey continued.
Everyone laughed. They laughed at the next three answers too. Then Dawson chose a card. He read it silently, then he spoke to Joey.
"Are you in love with anybody at this moment?" he asked her.
Joey's face became red. She refused to answer the question. Suddenly there were tears in her eyes. But they weren't tears of sadness, they were tears of anger. She got up quickly and she ran from the room. She ran up the stairs. The others sat in silence.
After a few minutes, Dawson stood up.
"I'm going up to my room now," he said. "Goodnight."
Dawson was sitting in his bedroom. He was angry with himself and he was angry with Joey.
"Why didn't Joey answer the question?" he asked himself. "Why can't she talk about love? Does she love me? Did she ever love me?
Did our relationship mean anything to her?"
He heard someone knock quietly on his door. Joey came into the room.
"Dawson, I'm sorry," she said. "I don't want to make you unhappy. That game was a stupid idea. We were stupid to play it. We have just ended our relationship. We're not ready for that kind of honesty yet."
"I'll never be ready for it," Dawson replied. "Being near you hurts me. But I don't want you to go away. What can I do?"
"We mustn't be jealous of each other," Joey said. "I need to meet other guys and you need to meet other girls. Maybe we'll love each other again one day."
"But you don't love me now. Is that the truth?" Dawson asked her sadly.
"No. I don't love you in that way," Joey replied quietly. "I love you as a friend. But I don't want you to be my boyfriend. That isn't right for us now. But maybe things will change one day. Please don't be unhappy. Goodnight, Dawson."
After Dawson followed Joey upstairs, Jen and Pacey talked for fifteen minutes. Then they decided to go up to their bedrooms too.
"We have to go to the ski lodge early in the morning," Jen said. "Joey needs to rent some skis. And she needs to join a ski class for beginners."
"Yes," said Pacey. "And Dawson needs to rent a snowboard. Can we get everything that we need at the lodge?"
"Oh, yes," Jen replied. "The ski lodge is great. On the lower floor, there's a store where you can buy everything that you need. And you can rent things there too - boots, skis, snowboards. And on the upper floor, there's a good cafe. A lot of people go to the cafe in the evenings, when the ski slopes close. You can eat and drink there, and there's music too. Sometimes there's a singer. It's easy to meet people there. It's easy to make new friends."
"Excellent!" Pacey said. "Maybe I'll meet some girls there. That will be wonderful!" They turned off the lights in the living room and they went upstairs.
"Goodnight, Jen," Pacey called.
"Goodnight," Jen replied, as she closed the door of her room.
A few minutes later, Jen had taken her clothes from her bag. She was going to put them in a big closet that was in the corner of the room. But when she opened the closet door, she had a surprise. There were lots of clothes in there. They were women's clothes. But they weren't her mother's clothes. They were much smaller than the clothes that her mother wore. Jen looked at them carefully. There were short skirts. There were robes made of lace.
"These are the clothes that a woman wears when she wants to make a man's heart beat faster.'" she thought. "But which woman wears them here? And which man's heart beats faster? And who brought the honesty game here - the Tell the Truth' game?"
Jen was worried when she got into bed that night She lay awake for a long time. Then, at last, she slept,
The next morning, everybody was feeling happier. It was a fine day. There was thick snow on the mountain. Everybody was dressed in warm clothes, They ate their breakfast quickly, then they walked to the ski lodge. Pacey carried his snowboard and Jen carried her skis.
"Shall we all meet at lunchtime?" Dawson asked.
"That will be difficult," Joey replied. "I don't know the times of my lessons. Let's meet later in the day, when the ski slopes close."
"OK, we'll meet in the cafe at the ski lodge, when the slopes close this afternoon," Jen said. "That will be at about four o'clock. Then we'll go into the town and buy some food. We'll cook a great meal this evening. We'll be hungry after a day on the slopes.'"
At the ski lodge, Dawson rented a snowboard. Pacey helped him to choose a good one. Then the two boys walked away towards the chairlifts. The lifts took people from the lodge, near the bottom of the mountain, to the tops of the slopes. The chairs hung from strong metal cables.
Jen helped Joey to choose some skis. Then Joey talked to a friendly woman who was sitting at a desk. She arranged the skiing lessons for beginners. While they were talking, a young man came up to the girls. He was a ski instructor. He had blond hair and a wide smile. He was very handsome. When he spoke, his voice was deep.
"I'll give this young lady her lesson this morning," he said to the woman at the desk. "That will be a great pleasure for me."
He held out his hand to Joey and she shook it. He didn't look at Jen.
"My name is Chad," he said. "What's your name?"
Joey told him.
"Joey - that's a fine name," he said. "Let's go to the chairlift now. We'll start on the easiest slope."
"When shall I meet you, Joey?" Jen asked.
"The first lesson will last for three hours," Chad said.
"You can meet her at lunchtime."
"Well, you're a lucky girl, Joey," Jen said quietly. "He's very cute! I'll see you later. Have a good time!"
Joey was excited. Her heart was beating fast as she followed Chad to the chairlift. She had forgotten about Dawson and their problems very quickly!
Jen watched Joey go with the handsome instructor. Suddenly, she felt a little jealous.
مشارکت کنندگان در این صفحه
تا کنون فردی در بازسازی این صفحه مشارکت نداشته است.
🖊 شما نیز می‌توانید برای مشارکت در ترجمه‌ی این صفحه یا اصلاح متن انگلیسی، به این لینک مراجعه بفرمایید.