سرفصل های مهم
نقشه پیسی
توضیح مختصر
زمان مطالعه

7 دقیقه

سطح

ساده
دانلود اپلیکیشن «زیبوک»
این فصل را می‌توانید به بهترین شکل و با امکانات عالی در اپلیکیشن «زیبوک» بخوانید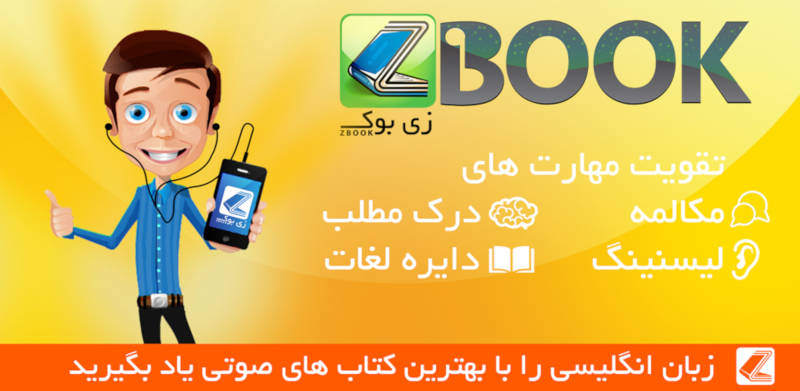 متن انگلیسی فصل
CHAPTER SEVEN - Pacey's Plan
That evening, Pacey had another date with Kyra. They had dinner in a restaurant. Alter that, they talked for a long time.
The two young people were happy together. They asked questions about each others' live. Kyra's life at home was good. She told Pacey about it. She loved her parents and they loved her. She was happy on Sleep Mountain.
"Kyra is very lucky person," Pacey though. "My father hates me and my brother hates me too. My mother and my sisters don't care about me. And I hate living with them. I wont a life like Kyra's life. She loves living here on the Steep Mountain. But I want to leave Capeside. I want to leave it forever. I want to have somewhere different. I want to live in a place where people like me."
Then Pacey had an idea.
"I'll live here," he thought, "I'll leave school. I'm old enough to leave school now. I'll live here in Steep Mountain. I'll need money to pay for a room, so I'll get a job in a restaurant. I'll see Kyra every day. It will be wonderful."
He didn't tell Kyra about his plan. He needed to think more about it before be told anyone.
"I'll tell her about this tomorrow," he thought. "She'll be so happy."
That evening, Dawson tried to talk to Joey about his love tor her. They were alone in the living room at the cabin.
At first, Joey didn't want to listen to him. When he spoke, she answered him. But her answers were short and her voice was quiet. Dawson became more and more unhappy.
"I behaved badly." he said. "I'm very sorry. When you saw me kissing Jen, I was pleased I wanted you to be jealous. I tried to make you jealous. That was a terrible thing to do. I wanted to make you love me. I wanted to control your feelings. But I can't control them - I know that now."
Suddenly, Joey smiled.
"Oh, Dawson, I'm sorry too," she said. "You're being honest with me - you're telling me the truth. Thank you for that. I have to tell the truth too. I tried to make you jealous. I wanted you to sea me with those other boys. But I don't really like Chad or Jean-Pierre.. They aren't really interested in me. They only care about themselves."
Joey looked at Dawson. He was so different from most boys. As Joey thought about this, she suddenly wanted to kiss him.
And she did kiss him. She leaned towards him and kissed him on the mouth. Immediately, Dawson pulled her into his arms and held her tightly. He gave her a long and gentle kiss. And suddenly, Joey felt happy.
But at that moment, Jen came into the living room. She saw Joey and Dawson kissing. She turned and she left the room. She went quickly upstairs to her bedroom.
A minute later, her bedroom door opened, and Dawson came in. He saw the tears that were running down his friend's face.
"Jen, I'm sorry," he said. "Do you hate me? Maybe you do. Last night, I was kissing you. Tonight, I was kissing Joey. I don't know what to say. I didn't want to use you - please believe me. I want us to be good friends."
"It's OK, Dawson," Jen said. She tried to smile. 'You weren't trying to use me - I know that. And you've always loved Joey - I know that too. I want you to be happy with her. I'm not crying about you and Joey. I'm crying because I'm so worried about my parents."
"What does Joey want? I don't know what it is," Dawson said sadly. "When she saw you come into the room, she looked frightened. She was frightened because she had kissed me! What shall I do?"
"She needs time to understand her own feelings," Jen replied after a moment.
"You're right - I know that," Dawson said. "There are too many feelings in my life at the moment."
"Sometimes, strange things happen in the mountains," Dawson went on. "One day, the weather is cold and there's deep soft snow everywhere. Everyone skis. Everyone is happy. Perhaps the next day, the weather is warm and some of the snow melts. Then nobody knows what to do. Our lives are changing all the time. Everything changes all the time. Even strong metal can change. If metal gets too hot, it melts too - there's a meltdown. That's what is happening in my life at the moment, Jen. My life has become too - too heated. And now there's a major meltdown!"
When Dawson returned to the living room, Joey had already gone to her bedroom. Dawson sat alone and he thought. He tried to forget about his problems with girls. He tried to think about the amateur snowboard race the next morning.
He was still thinking when Pacey returned to the cabin.
"I had another wonderful date with Kyra," Pacey said.
"You're lucky," Dawson replied. "But it'll be difficult for you to leave her tomorrow."
"I'm not going to leave her," Pacey said. "I've had an excellent idea. I'll drive you and the girls back to Capeside. I'll get some clothes from my house. Then I'll come back here. I'm going to live here for the rest of my life. I'm going to get a job in a restaurant. I'm going to find a place to live. I'll be able to see Kyra every day."
"Pacey, you're crazy!" Dawson said. "You can't do that. Don't be so stupid. You have to finish school. You'll never get a good job if you don't finish school."
"I can go back to school later," Pacey said. "I can go to school here, in Steep Mountain. I'll work at night and go to school in the daytime. That's what Joey does in Capeside."
"If you do that, you'll never see Kyra," Dawson said.
"You won't have any time to see her. Think, Pacey, think!"
"I've thought about it all evening," Pacey replied. "I won't change my mind."
"What does Kyra say about your plan?" Dawson asked his friend. "And what does her father say?"
"I haven't told them about my plan," Pacey said. "I'll tell them about it tomorrow. But Kyra will be happy. And her father wants her to be happy. So he'll be happy too. We'll all be very happy!"
مشارکت کنندگان در این صفحه
تا کنون فردی در بازسازی این صفحه مشارکت نداشته است.
🖊 شما نیز می‌توانید برای مشارکت در ترجمه‌ی این صفحه یا اصلاح متن انگلیسی، به این لینک مراجعه بفرمایید.