سرفصل های مهم
در سراشیبی
توضیح مختصر
زمان مطالعه

8 دقیقه

سطح

ساده
دانلود اپلیکیشن «زیبوک»
این فصل را می‌توانید به بهترین شکل و با امکانات عالی در اپلیکیشن «زیبوک» بخوانید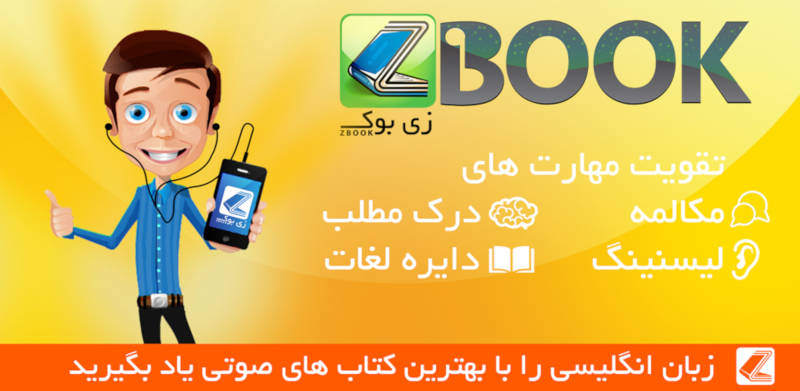 متن انگلیسی فصل
CHAPTER FOUR - On the Slopes
Dawson and Pacey had a good morning on the mountain. Dawson was a very good skier, but he had never ridden a snowboard before. Pacey was a really good snowboarder, and he helped Dawson to learn the sport. They rode their snowboards down some steep slopes.
"This morning, we'll stay on these slopes," Pacey said. "But after lunch, I want to ride in the half-pipe."
The half-pipe was like half a tube, it was a U-shaped track in the snow of the mountainside. A good snow- boarder could move very fast along this tube. He could move from side to side. He could jump and turn. It was very exciting to watch.
"But it's more exciting to be the person on the board," Pacey told his friend.
At the end of the morning, the two boys were waiting at the bottom of the mountain. They were standing in a long line of people who were waiting to get on a chairlift.
"We'll ride down once more before lunch," Pacey said.
"We haven't seen Joey and Jen since we left them at the ski lodge. Will Joey enjoy learning to ski?"
"I don't want to talk about Joey and Jen," Dawson said. He was thinking about his relationships with the two girls - the relationships which the girls had ended. "We came here to meet some new girls."
And a few minutes later, they were talking to some new girls. Four girls joined the line for the chairlift. They were all pretty.
"Hi'." Pacey said to them. "Are you having a good morning? My name is Pacey and this is my friend Dawson. We're from Massachusetts."
'Oh, hi! We're from Connecticut," one of the girls replied. "I'm Carla." She pointed to each of her friends in turn. This is Suki, JoAnne, and Frances."
"The snow is great for riding snowboards today," Pacey said. "Maybe you -"
Then he stopped speaking. Someone was coming down the slope towards them on a snowboard. The person was wearing a purple jacket and purple ski pants. And the person was moving very, very fast. But the person was not in control of the board. And he or she was moving straight towards Pacey.
"Aaaagh!" Pacey shouted. Suddenly, his legs were in the air and he was falling into the deep snow beside the track. The person in purple clothes, who had come off the snowboard, fell next to him.
"You idiot!" Pacey shouted. "Why are you riding that board! You can't control it. You nearly killed me!"
Then he heard the sound of laughter. Carla, Suki, JoAnne, and Frances were laughing at him.
"I'm sorry," said the snowboarder in the purple jacket. It was a girl - a girl with red hair and green eyes. The girl's hair was tied at the back of her head.
"I'm very sorry," she said again. "I've never ridden a snowboard before. I thought, 'This will be easy.' But it isn't easy - I know that now. I'll take some lessons before I ride a board again. I always do stupid things. Did I hurt you?"
"Oh, go away!" said Pacey as Dawson helped him to stand up. "Go away. And please - don't come near me again!"
After her lesson with Chad, Joey met Jen. The two girls were going to ski together for half an hour before lunch. They stood in the line of people who were waiting for one of the chair lifts.
"Please, will you tell me the time?" a voice behind them asked.
The girls turned around. A tall young man with black hair was standing behind them. He had blue eyes and he was very handsome. He spoke English with an unusual accent. He did not sound like an American.
Before Jen could speak, Joey had answered his question.
"It's eleven forty-five," Joey said.
"Thank you," the young man said. He smiled at Joey, but he did not look at Jen. "My name is Jean-Pierre," he continued.
"And my name is Joey," Joey said. "Where do you come from, Jean-Pierre? You don't sound like an American."
"You're right - I'm a Canadian," the young man replied. "I'm from Montreal, in Quebec. English is my second language. My first language is French. I'm here at Steep Mountain with the ski racing team from my university."
"Oh, you must be very good at skiing," Joey said.
"Yes, I'm a very good skier," said Jean-Pierre. "I have an important race here tomorrow. I want to win it very much. Are you a good skier too!"
"No, I'm a beginner," Joey said. "I'm taking lessons and I'm staying on the easy slopes. I'm going to ski down once more before lunch."
That's good," Jean-Pierre said. "I'll ski down with you. You can meet your friend later." He turned to Jen far the first time. "Don't worry about Joey," he said to her. "I'll take care of her.
Joey smiled at Jen. "Is that OK?" she asked her friend. "Can I meet you at the ski lodge in half an hour?"
"Ok," Jen said. "Have fun, Joey." And she left the line and walked towards the lodge.
"What is happening here?" she asked herself. "What's wrong with me? In Capeside, all the boys want to know me. Nobody is interested in Joey - well nobody except Dawson! But here, two handsome young guys want to ski.
In the afternoon, Dawson and Pacey rode their boards down the slopes again. Then Pacey rode in the half-pipe. Dawson watched his friend. Lots of other people watched him too. Pacey was very good. He did amazing things as his snowboard traveled very fast down the track in the snow. He controlled his board wonderfully. He jumped into the air and turned around twice. Then he was back on his board in the half-pipe. Lots of people waved their arms and cheered. Dawson was proud of Pacey.
"Pacey isn't a good student at school," he thought. "And he always says the wrong things to girls. But when he's really interested in something, he learns. He works hard. He practices the thing until he is really good at it. He practices until he's the best."
The two boys had a good afternoon together. But they didn't meet any more girls who wanted to talk to them.
Fifteen minutes before the chairlift closed for the day, Pacey looked up at the sky.
"It'll start to get dark soon," he told Dawson. "Shall we ride down the long slope once more?"
The two boys stood in the line of people and they climbed onto the chairlift. They started to move. But before their chairs reached the top of the slope, the lift suddenly stopped. The chairs were hanging above the ground and the wind was blowing strongly. It was very cold.
"What's wrong?" Dawson asked. "How long are we going to be up here?"
Pacey looked down.
"Someone has fallen out of their chair," he told his friend. "It's a girl. We won't move until somebody rescues her."
Pacey looked down again.
"Yes, it's a girl," he went on. "It's a very stupid girl - a girl with a purple jacket and purple ski pants. We met her this morning. Don't you remember her? She always does stupid things she told us that. She can't do anything right! She can't control a snowboard and now she can't stay on the chairlift. She's stupid, so we're going to get very cold!"
مشارکت کنندگان در این صفحه
تا کنون فردی در بازسازی این صفحه مشارکت نداشته است.
🖊 شما نیز می‌توانید برای مشارکت در ترجمه‌ی این صفحه یا اصلاح متن انگلیسی، به این لینک مراجعه بفرمایید.