سرفصل های مهم
زندگی و فیلم ها
توضیح مختصر
زمان مطالعه

10 دقیقه

سطح

ساده
دانلود اپلیکیشن «زیبوک»
این فصل را می‌توانید به بهترین شکل و با امکانات عالی در اپلیکیشن «زیبوک» بخوانید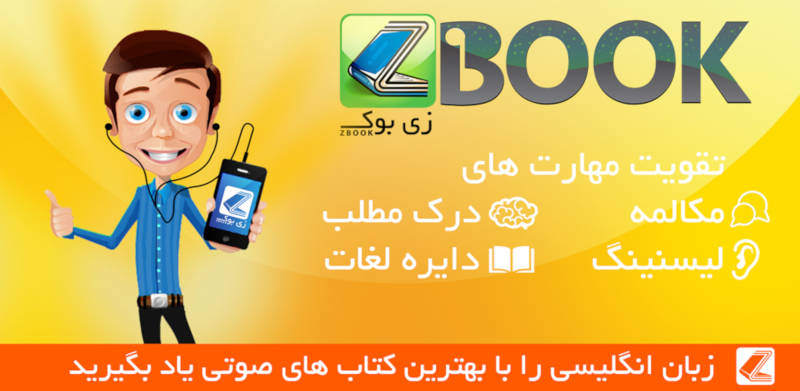 متن انگلیسی فصل
CHAPTER ONE - Life and the Movies
Joey Potter looked at her friend Dawson Leery and she smiled sadly.
"Life isn't like a movie, Dawson," she said. "We can't write happy endings to all our relationships."
Joey was a pretty girl with long brown hair. Both Joey and Dawson were nearly sixteen years old. The two teenagers had problems. All teenagers had the same problems - life, love, school work, and parents. It isn't easy to become an adult.
Dawson loved movies. He had always loved movies. He took film classes in school. He made short movies himself. Dawson wanted to be a film director. His favorite director was Steven Spielberg. Dawson spent a lot of his free time filming with his video camera. He loved watching videos of great movies from the past. Most evenings, he watched movies with Joey. And until recently, that had been fine.
But now their friendship had become difficult.
"These days, Dawson always wants us to behave like people in movies," Joey thought. And life in the little seaside town of Capeside wasn't like the movies.
Joey looked at the handsome, blond boy who was sit-ting next to her. She thought about the years of their long friendship. They had known each other all their lives. They were best friends.
Joey had always loved Dawson as a friend. But during the summer, Joey's feelings had changed. Suddenly, she'd wanted a serious relationship with Dawson. She'd wanted him to love her as a woman, not as a sister. Dawson hadn't wanted that. He hadn't wanted to be her boyfriend. He'd wanted them to go on being best friends in the old way. Dawson hadn't wanted a serious relationship with Joey. And Joey had become very unhappy.
Then a new girl had arrived in the little town. Her name was Jen Lindley. She was a beautiful blond from New York City. She had come to live with her grandparents in Capeside. And Dawson Leery had fallen in love with her.
For a few weeks, Jen had been Dawson's girlfriend. Then she had ended that relationship. She had not wanted a serious boyfriend. Now, Dawson and Jen tried to be friends. But it was a difficult time for both of them.
Soon after Dawson's relationship with Jen ended, his feelings about Joey had changed. At last, he had fallen in love with her. And for a time, she had been his girlfriend. She had gotten what she had wanted for so long. But when she had Dawson's love, she no longer wanted it. Dawson was the only boy who she had ever known well. And now she wanted to meet new people. She no longer wanted to be close to only one person. But now Dawson was in love with her, and he didn't want her to know other boys.
Dawson and his friend Pacey Witter were still Joey's best friends. And she had started to like Jen too. The four teenagers spent a lot of time together. But life wasn't easy for any of them.
That evening, Joey had spent two hours with Dawson. Dawson had asked her to be his girlfriend again. He asked her this almost every day. They had quarreled about it. Then they had watched a movie together. Now it was time for Joey to go home.
"Dawson, please try to leave me in peace," Joey said as she walked to the door. "I want us to be friends. But I don't want to be your girlfriend. I want to meet other guys. Maybe one of them will be my boyfriend. You have to understand that. This is my exit from the scene. Goodnight."
When she had gone, Dawson thought about Jen and Joey. He had loved both of them. But both girls had ended their relationships with him. What was wrong with him? Why couldn't life be like the movies?
The next day was Monday. In the evening, Dawson, Joey, Jen, and Pacey met in The Ice House cafe.
The Potter family owned the cafe. Joey's older sister, Bessie, and Bessie's boyfriend, Bodie, worked there too. Joey worked at the cafe in the evenings, after school, and on weekends.
This evening, Joey brought coffee for her three friends and she sat down with them for a few minutes.
Jen showed her friends a card with beautiful silver writing on it. It was an invitation to a party.
"The party is for my cousin Courtney's sixteenth birth-day," Jen said. "It's Courtney Guiliani's sweet sixteen party. Everyone has to wear formal clothes - evening suits and long dresses. No casual clothes are allowed. I'd like to go to this party. It's going to take place in New York City, at the Plaza Hotel, on Saturday."
"Do you like your cousin?" Joey asked her. "I've never heard you talk about her."
"No, I don't like her," Jen said. "I dislike her mother too. Courtney is so good. She never does anything wrong. She behaves perfectly. I call her Courtney - the - Perfect. Everyone wants me to be as good as she is. Her mother, my Aunt Grace, always tells me how terrible I am. She says, 'Jennifer, you're rude and you're wild. Why can't you behave like my Courtney?' It makes me so angry."
"Then why do you want to go to Courtney's party?" Dawson asked.
"Well, it might be fun," Jen replied. "Strange things happen at parties! And I'd like to be in New York again. I miss the city! Capeside is a fine place, but it's so quiet. I miss New York. I miss the busy streets and the big stores. I'll phone my parents tonight. They'll know about the party. I'll say, "I'm coming home for the weekend.' It will be great!"
Jen and Joey were in several classes together at school. The next day, Jen talked to Joey after a gym class.
"I talked to my parents," she told Joey. "They're going to be away from home this weekend. They're going on a business trip. But my dad said, 'You should go to your cousin's party, Jen. You could bring one of your friends from Capeside. She could stay in the apartment with you for the weekend. Then you wouldn't be lonely.' Will you come with me, Joey?"
At first, Joey didn't know what to say. She had never been to New York City. She wanted to see it. But Joey was very poor. Her mother was dead and her father was in jail. She and Bessie worked very hard at The Ice House. But they didn't have much money. Jen didn't understand about this problem. Her parents were very rich. She never had to worry about money.
Joey thought about all this.
"Jen, I can't come with you," she said at last. "Thank you for asking me. You're very kind. But I don't have any money and I don't have any party clothes."
"Don't worry about those things," Jen said. "I'll loan you some clothes. I have too many! And I'll pay for our train tickets to New York. I'll be happy to do that. I don't want to be alone in the apartment. We'll have fun in New York. Capeside is like a very slow car. We need to go faster, Joey. We need to have fun and excitement. We need to move up through the gears. We need to shift into overdrive!" She stopped for a moment. "Well, we certainly both need to get away from Capeside for a few days," she said.
She didn't say anything more, but she didn't have to say anything more.
"Yes. We both need to get away from Dawson for a few days," Joey replied. "Things aren't easy between you and him - I know that, Jen. And I want to be friends with Dawson again. But he won't let me be just his friend. I have to be his girlfriend or not his friend at all."
"You can never be just friends again, once you've been someone's girlfriend," Jen said. "You can't do it in real life. It isn't possible. Life isn't like the movies."
Joey laughed.
"OK, I'll come to New York with you, if Bessie will let me," she said. "Thank you, Jen."
مشارکت کنندگان در این صفحه
تا کنون فردی در بازسازی این صفحه مشارکت نداشته است.
🖊 شما نیز می‌توانید برای مشارکت در ترجمه‌ی این صفحه یا اصلاح متن انگلیسی، به این لینک مراجعه بفرمایید.