سرفصل های مهم
لباس اشتباهی
توضیح مختصر
زمان مطالعه

12 دقیقه

سطح

متوسط
دانلود اپلیکیشن «زیبوک»
این فصل را می‌توانید به بهترین شکل و با امکانات عالی در اپلیکیشن «زیبوک» بخوانید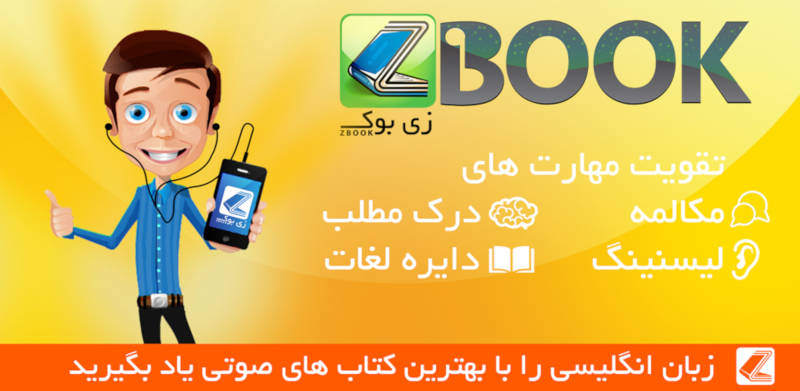 متن انگلیسی فصل
CHAPTER SEVEN - The Wrong Clothes
Dawson and Pacey came out of a subway station and walked towards the Plaza Hotel. They were wearing casual shirts and blue jeans. Dawson was carrying his video camera. The boys' shirts were clean, but they had been wearing their jeans since Friday morning. They weren't correctly dressed for a formal party.
"I'm worried, Pacey," Dawson said to his friend. "No one invited us to this party. Maybe the people at the hotel won't let us go in. If they do let us go in, maybe the girls will be angry with us."
"Dawson, you worry too much," Pacey said. He laughed. "You wanted to be with Joey this weekend. Now I've brought you here. Are you happy? No - you're worrying about everything. Be calm, Dawson. Everything will be OK. I'm right. I'm always right - you know that."
"Pacey," Dawson replied. "Don't be a fool. When you have to choose what to do, you always do the wrong thing. Everyone knows that. You have a reputation for it. You always do and say the wrong things."
The two boys entered the hotel. Pacey walked over to the reception desk. A man was sitting behind it. He was the reception clerk - he helped guests and visitors.
"There's a sixteenth birthday party here tonight," Pacey said to the clerk. "Where can we find it?"
"Maybe you've made a mistake, young man," the reception clerk told him. "There is a party here tonight, in the Rose Room. But the people at that party are all wearing formal clothes. It can't be the party that you are looking for."
"OK," Pacey said. "I'm sorry. Maybe we did come to the wrong place."
He walked away from the reception desk, towards the elevators. Dawson followed him. A minute later, they were entering the Rose Room. The room was full of men wearing tuxedos and women wearing long, formal dresses. An orchestra was playing old - fashioned dance music. It was not the kind of music that most teenagers like!
A young woman with long red hair came over to the two boys. She looked at their clothes.
"Hello," she said. "Can I help you? Maybe you've come to the wrong party."
Dawson thought quickly. He held up his video camera.
"I'm the videographer," he said. "My name is Mr Leery. This is my assistant, Mr Witter. We work for a company called Screenplay Video. Courtney's parents asked Screenplay Video to make a film of the party. The company sent us here to make the film."
"Didn't the company tell you that this was a formal party?" the girl asked them.
"Well, Screenplay Video is a big company," Pacey replied. "Maybe we didn't get the complete information."
"Well, if you know about Courtney, you must be OK," the girl said. "Please start filming." And she walked away.
Dawson lifted the camera to his face and looked through the viewfinder. He shot a few seconds of film.
"Well, we got into the party. Now let's find Joey and Jen," Pacey whispered to him.
But at that moment the boys heard a voice behind them.
"Who are you boys? Why are you here?" the voice asked.
Dawson and Pacey turned around. A beautiful middle - aged woman in a gray silk dress was talking to them. And next to her was a tall man in a tuxedo. On the man's coat was a badge. The words on the badge were JOSEPH SARRAT VIDEO SERVICES - J. SARRAT, VIDEOGRAPHER.
The woman was looking angrily at Dawson and Pacey.
"This is my daughter's party," the woman said. "And this is the gentleman who I asked to make a film of the party. So what are you doing here? If you don't tell me, I'll send for the hotel security staff. And they'll call the police!"
Joey was very, very angry. For half an hour, she had been looking for Danny. She hadn't found him yet.
"When I do find him, I'll get the truth from him," she told herself. "Did he tell lies about me to Miranda and his other friends? Did he say, 'I had s@x with Jen's friend last night?' If he told them that, I'll kill him!"
But Joey couldn't find Danny anywhere. And she couldn't find Jen or Billy either. She was angry with Danny, but she was angry with Jen too.
"Jen is not a good friend," she thought. "She brought me here, then she left me alone. She left me with hundreds of people who I don't know. I'm going to find Danny. I'm going to get the truth from him. Then I'm going to leave this horrible place!"
A few minutes later, she saw Tucker again. She smiled at him.
"Hi," she said.
"Oh, hi," he replied sadly. "I'm looking for some friends. Maybe I'll see you later." And he walked quickly away.
"He doesn't want to talk to me," Joey thought sadly. "He believes the rumors about me and Danny."
Joey went to the clerk where she had left her coat. She didn't want to find Danny now. She didn't want to stay here any longer. She didn't have any money. But she decided to walk back to Jen's apartment. "That will be better than staying here a minute longer," she told herself. But as she put her coat on, she heard a voice behind her.
"J - Joelle, w - where are you going? I've been looking for you." It was Danny's voice. His voice was not clear - it was slurred. He had drunk a lot of alcohol - Joey knew that. She turned around and looked at him. She looked at him with anger and hate.
"I've been looking for you too," she said. "Did you tell lies about me to your horrible friends? There's a rumor about me here. Everyone has heard it. The rumor is, 'Jen's friend, Joey, had s@x with Danny last night. She had s@x with him an hour after she first met him.' So I want to know something, Danny. Did you start this rumor?"
"Well, yes," Danny replied. He laughed. "I've had lots of girlfriends. I can have s@x with anyone I want. Everyone knows that - that's my reputation. I want everyone to believe my reputation. You don't want me to lose my reputation, Joelle." He laughed again.
"You are a horrible liar," Joey said quietly. "If you ever say my name again, to anybody, I will know about it. And if I know that, I will make you very, very unhappy. Now go away!"
Joey pushed Danny hard and he almost fell over. Then she turned towards the door. But as she reached the door, she heard people shouting. She heard a voice that she knew well.
"We made a mistake," the voice said nervously. "We were hired to make a film of a sweet sixteen birthday party. We came to the wrong party - that's all that happened. We're sorry. We'll leave now."
It was Dawson!
Joey closed her eyes. "Oh, no! This can't be happening to me!" she told herself.
Dawson and Pacey, dressed in jeans and casual shirts, were standing in the middle of a crowd of angry people. Joey saw Amy and Miranda in the crowd. And she saw Jen's aunt and Courtney too.
"I don't believe you. I'm going to call the police, now!" Aunt Grace shouted.
Joey looked at the two boys. "They followed us here," she told herself. "Dawson won't leave me alone. This is terrible! I'm so angry with him!"
This was true. But Joey was angry with Jen and her friends and family too. Suddenly she knew what to do.
She spoke to Jen's aunt.
"Don't call the police," she said. "This is my mistake. I invited them here."
"You invited them?" Aunt Grace shouted. "Why?"
Courtney was standing next to her mother. She looked angrily at Joey.
"It's my party," Courtney said. "Why did you invite people to it? I don't know you. Nobody here knows you!"
"Well, Danny knows her," Miranda said in a cold, cruel voice. "He knows her very well. Lots of boys know her very well. Isn't that true, Joelle?"
People in the crowd laughed.
At that moment, Jen arrived. She looked around her. Quickly she understood what was happening.
"Your horrible friend invited these terrible boys to my daughter's party," Aunt Grace said to her. "Poor people from bad families do that kind of thing. Take her away from here!"
"No, that's wrong, Aunt Grace," Jen said calmly. "Joey didn't invite them. I invited them."
Courtney screamed. "You did this to ruin my party!" she shouted at Jen. "I hate you!"
Suddenly Dawson spoke.
"Jen and Joey didn't know about this," he said to Jen's aunt. "They didn't invite us - that is the truth. We followed them here. We apologize Courtney - we're very sorry. We'll leave when you've apologized to Jen."
"You must be crazy!" Courtney shouted. "I'm not going to apologize to her. I hate her. I've always hated her!"
Then Joey heard another voice. It was a very slurred voice. It was Danny's voice.
"J - Joelle," Danny said. He almost fell over as he walked up to her. "Y - you're still here. You couldn't leave without me." He laughed and he looked around at his friends. "Joelle couldn't leave without me," he told them.
"You're a liar and you're drunk," Joey said quietly. "I told you never to say my name again." Then she hit Danny very hard across the face. He fell to the floor.
"I think the movie ends here," Dawson said. "It's time for our exit from this scene." He held Joey's arm and Pacey held Jen's arm. The four friends walked out of the room.
مشارکت کنندگان در این صفحه
تا کنون فردی در بازسازی این صفحه مشارکت نداشته است.
🖊 شما نیز می‌توانید برای مشارکت در ترجمه‌ی این صفحه یا اصلاح متن انگلیسی، به این لینک مراجعه بفرمایید.