سرفصل های مهم
شایعه ها
توضیح مختصر
زمان مطالعه

5 دقیقه

سطح

متوسط
دانلود اپلیکیشن «زیبوک»
این فصل را می‌توانید به بهترین شکل و با امکانات عالی در اپلیکیشن «زیبوک» بخوانید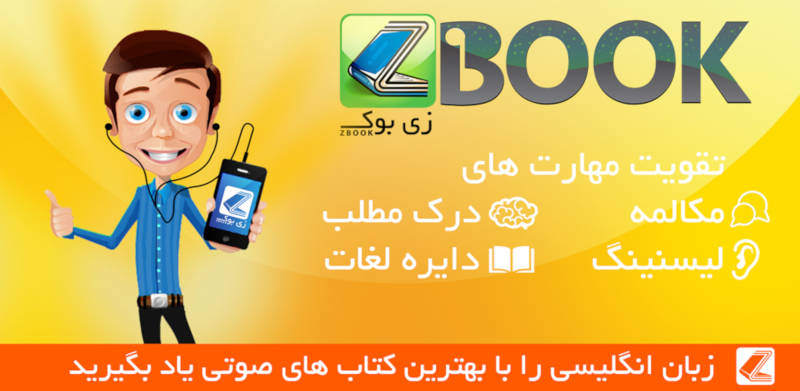 متن انگلیسی فصل
CHAPTER FIVE - Rumors
Jen and Joey spent most of Saturday visiting famous places in the city. Joey had never been to New York before. Jen took her to the Statue of Liberty. She took her to the top of the Empire State Building. She took her to some expensive stores. She took her to wonderful cafes, where they had coffee and lunch. Jen paid for everything. Joey was very worried about this, but Jen was happy to do it.
"Please don't worry, Joey," she said. "It's good to spend time with you away from Capeside."
"And it's good to spend time away from Dawson Leery," Joey said. "We both need time away from Dawson."
Everything was wonderful until they met one of Jen's New York friends. Jen and Joey saw the girl on the other side of a street that they were walking down. She was coming towards them.
"That's a girl named Miranda," said Jen. "She's a horrible person. I've known her for most of my life. And I've disliked her for most of my life too! She spreads rumors about people - she tells lies about them. She always has a nasty story to tell me about someone that I know. And she always has a nasty story to tell them about me."
Miranda was a small thin girl with brown hair. Her clothes looked very expensive. She crossed the street and she stopped Jen and Joey.
"Hi, Jen," the girl said. "Billy told me about your visit to The Cellar."
"Hello, Miranda," Jen said. "This is my friend, Joey."
"Hello, Joey," Miranda said. Then she turned back to Jen. "How is your problem?" Miranda asked her. "Are you feeling better these days?"
"I don't understand you," Jen replied. "What problem?'
"Your alcohol problem, Jen," Miranda said. "Everybody knows about it. Weren't you in the hospital getting treatment? You've been away from home for a long time."
"No, I was not in the hospital!" said Jen angrily. "And I didn't have an alcohol problem."
"Oh, well - that's good," said Miranda. "But that was the story that I heard."
"The story was wrong," said Jen. "It was like most of the stories that you hear, Miranda."
"Are you going to Courtney's sweet sixteen party tonight?" Miranda asked.
"Yes, we'll be there," Jen said. "Why do you ask, Miranda?"
"Well, I did hear another story," Miranda said. "Maybe you need to hear it before you go to the party."
"And what was this nasty story?" Jen asked.
"It's about Billy and Courtney," Miranda said. "They've been having s@x together for months."
A few seconds later, Miranda had walked away.
Jen was angry. "It can't be true," she told Joey. "Billy hates Courtney. He's always hated her."
"Then you're right," Joey said. "The story can't be true. But why do you care? You don't want Billy to be your boyfriend any more. You told me that."
"I don't want him as a boyfriend" Jen replied. "But I do want him as a friend. I want to be good friends with him."
"Listen, Jen," Joey said. "Last week you were talking about me and Dawson. You said, 'You can never be just friends again once you've been someone's girlfriend.' You told me that."
"This is different," Jen said. "Dawson was your friend before he was your boyfriend. Billy was never an ordinary friend to me."
And when Jen thought about what she had said, it made her very sad.
In Capeside that evening, Doug Witter, Pacey's brother, walked into The Ice House. He sat down at a table. Bessie came over to him and he ordered some coffee. At the next table, Doug saw a teenaged girl.
"Hi," the girl called to him. "My name is Abby Morgan. I'm in some classes with Pacey at school. Pacey is my friend. Why aren't you in Hartford this weekend at the police convention on teenage crime?"
"I had to come back early," Doug said. "Two of the officers in my group are sick. I have to do their jobs tomorrow. My dad is still at the convention. But how did you know about it?"
Abby smiled.
"Oh, Pacey told me about it," she answered. "He told me, 'My brother and father are away for the weekend. I'm going to borrow my dad's truck. I'm going to drive to New York with Dawson Leery.' That's how I knew about the convention."
Doug stood up. He put some money on his table and he left the cafe. He didn't finish his coffee.
A few minutes later, he talked to his father on the phone.
"Pacey has to be punished," thought Doug as he put the phone down. "He's told lies and he's taken Dad's truck without permission. He's a bad son to his father. I'm a good son. And I've done what a good son has to do. I've told the truth."
مشارکت کنندگان در این صفحه
تا کنون فردی در بازسازی این صفحه مشارکت نداشته است.
🖊 شما نیز می‌توانید برای مشارکت در ترجمه‌ی این صفحه یا اصلاح متن انگلیسی، به این لینک مراجعه بفرمایید.