سرفصل های مهم
نیویورک
توضیح مختصر
زمان مطالعه

10 دقیقه

سطح

ساده
دانلود اپلیکیشن «زیبوک»
این فصل را می‌توانید به بهترین شکل و با امکانات عالی در اپلیکیشن «زیبوک» بخوانید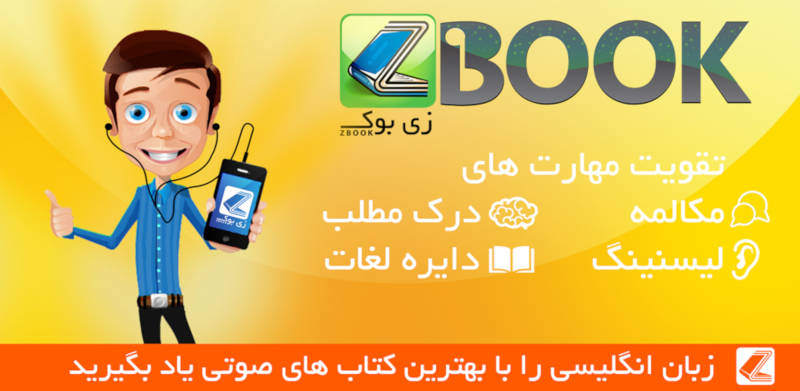 متن انگلیسی فصل
CHAPTER THREE - New York
Joey and Jen arrived at the Lindleys' New York apartment on Friday evening.
The apartment was very large and very beautiful. It was at the top of a very high building, in the center of Manhattan. From the windows, there was a wonderful view of the city.
Jen picked up the phone and called a Chinese restaurant. She ordered some food.
"The restaurant will deliver the meal here," she told Joey. "We'll go out to a club after we've eaten. It will be fun."
"That will be wonderful!" Joey said. She was happy and excited. She wanted to know about life in this great city. Tonight, she was going to start learning about it.
After fifteen minutes, a delivery person brought the Chinese meal to the apartment. It was the best food that Joey had ever tasted.
Then the two girls went into Jen's bedroom and looked at her clothes. The closet where Jen kept her clothes was huge. It was bigger than Joey's bedroom in her home!
The girls quickly found some clothes which they liked. Joey put on a red dress. She also put on some of Jen's makeup. Joey didn't use makeup in Capeside, but Jen told her to wear some for the evening.
"You look wonderful!" Jen said, when she saw her friend's face.
Jen put on a short black dress and some long boots. Then she led Joey to a big mirror.
"Don't we look good?" Jen asked. "Now we'll go to a club that I know. It's called The Cellar. All my friends go there."
Jen phoned for a taxi. Joey put on a black leather jacket. Then the two girls walked to one of the elevators and went down to the street.
"Oh, Billy will be at the club," Jen told Joey, as the girls left the apartment. "You must remember Billy!" She tried to laugh. She didn't want her words to sound important.
Joey did remember Billy. He was a handsome boy. He had been Jen's boyfriend when she lived in New York. He had come to Capeside once. He'd wanted to take Jen back to the city. But at that time, Jen was in love with Dawson. She didn't want to go to New York with Billy. Billy had been angry, but he'd quickly gone away.
That had been a very sad time for Joey. Every day, she'd seen Dawson and Jen having fun together. Joey had loved Dawson herself then. She'd hated seeing him with another girl. That had hurt her very much. She remembered all this now.
"Do you want to see Billy?" Joey asked her friend. She was surprised.
"I want to see him, but I'm nervous about him too," Jen said. "I don't want to be his girlfriend again. But when I see him, I always have a problem. My brain tells me one thing, but my body tells me something different."
Half an hour later, the two girls were in The Cellar. The club was a large, rather dark room. At one end of the room, a pretty girl was standing on a brightly lit stage. She was singing. Behind her, a band was playing. People were dancing. Everyone was drinking coffee or fruit juice. The club did not sell alcohol.
Jen introduced Joey to some of her friends. One of them was a girl named Amy. And there was a boy named Tucker. Then the girls saw Billy, who was sitting in a comer. Tucker talked to Joey while Jen went over to Billy. Tucker was a friendly boy, and Joey enjoyed talking to him. The next time that she looked at Jen and Billy, they were kissing each other.
Joey was happy when she saw Jen and Billy kissing.
"Well, maybe Jen really doesn't want Dawson any longer," she told herself. And that made her happy. Joey didn't want Dawson to be her own boyfriend again. But she didn't want him to be Jen's boyfriend. When she thought about this, she was angry with herself.
"What's wrong with me?" she thought. "Dawson is my best friend. But I don't want him to be happy with me. And I don't want him to be happy with anybody else. Why don't I want him to be happy?"
Then something happened to Joey. She looked around her, and suddenly she saw the most handsome boy in the world. He was tall and he had black hair. He was on the other side of the room. And he was looking at her!
A few minutes later, she was dancing with him.
"My name is Danny," the boy told her. He held her very close to him as they danced. And for Joey, the world was suddenly a different place.
"This is why I need to be away from Dawson," she told herself. "I need to meet people like Danny. He's wonderful."
She smiled at the handsome young man. "My name is Joey," she said.
"Joey? But what's your real name?" he asked her softly.
And suddenly, Joey didn't want to be Josephine Potter, the poor girl from Capeside. She told some lies.
"My real name is Joelle," she said. "It's a French name. My mother is French."
"Joelle. That's a beautiful name," Danny said. "Your clothes are expensive. Your family must be very rich."
Joey didn't answer him.
"My family is very rich too," Danny said.
"Oh, Joelle!" he went on. "I want to tell you something.
When you came into the club with Jen, I thought, 'That girl is so lovely. She's the most beautiful girl that I've ever seen!' I had to talk to you. I had to dance with you. Do you understand?"
At that moment, a girl came into the club holding a huge basket of beautiful roses. The girl was selling the flowers for two dollars each. Danny bought all the roses and gave them to Joey.
"These are beautiful flowers for a beautiful young lady," he said. Soon he was kissing her. He kissed her again and again.
An hour later, Joey and Jen met in the ladies' room.
"Well, you met Danny," Jen said. "Please be careful, Joey."
"What do you mean?" Joey asked. "I don't understand."
"Well, Danny has a bad reputation - people say bad things about him," Jen replied. "He isn't a very nice guy."
"Oh, Jen, you're wrong," Joey said. "He's a wonderful guy! I've invited him back to your apartment this evening. He's talked to Billy. Billy will come with us too. Danny is ordering a big limousine to take us to the apartment. He said, "My father will pay for it. He always pays for a limo for me.' The car will be here soon. Are you ready to leave?"
"No! Joey, don't be a fool," Jen said. "Danny will think, 'Joey wants to have s@x with me.' He always thinks that! And Billy will think, 'Jen's going to have s@x with me.' I know these people, Joey!"
"Well, maybe they think this," Joey said. "But it doesn't have to happen. Let's take the guys to the apartment. It will be fun!"
But Jen was right. Joey knew that as she spoke.
"No, Joey!" Jen was almost angry now. "Listen to me," she said. "Danny keeps a list of names. It's a list of all the girls who have had s@x with him. It's a very long list. He wants to add your name to it."
Joey was shocked and unhappy.
"Find Danny quickly," Jen told her. "Tell him, 'I'm sorry. I made a mistake. We can't go back to Jen's apartment.' Then we must both get away from here."
Joey went back into the club and she found Danny. She spoke to him. At first he was angry, and so was Billy.
"I'm sorry, Danny," Joey said. "I didn't think -"
"Maybe you think too much!" Danny said.
"Well, I'm sorry," Joey said. Now she was angry too. I "Maybe I thought, 'Danny's a nice boy. I'd really like to know him.' But I was wrong. I can see that now. You're not interested in people. You're only interested in s@x. Please go away."
Suddenly Danny's face changed. He didn't look angry now. He looked like a little child who had done something wrong.
"Oh, Joelle, I'm sorry," he said. "Forgive me. I was wrong about you. Please, let Billy and me pick you up in the limo tomorrow evening. Billy and I are going to Courtney's party too. We'd like to take you with us."
But Joey didn't answer. At that moment, Jen joined her and the two girls left the club quickly.
"I'm sorry, Jen," Joey said. "I don't understand the big city. I didn't want to make trouble for you."
"It's OK," Jen replied. "I'll phone Billy later. I'll tell him to keep Danny away from you. I'll ask him not to pick us up from the apartment tomorrow. Please don't worry about it.
مشارکت کنندگان در این صفحه
تا کنون فردی در بازسازی این صفحه مشارکت نداشته است.
🖊 شما نیز می‌توانید برای مشارکت در ترجمه‌ی این صفحه یا اصلاح متن انگلیسی، به این لینک مراجعه بفرمایید.