سرفصل های مهم
بازگشت به خانه
توضیح مختصر
زمان مطالعه

7 دقیقه

سطح

ساده
دانلود اپلیکیشن «زیبوک»
این فصل را می‌توانید به بهترین شکل و با امکانات عالی در اپلیکیشن «زیبوک» بخوانید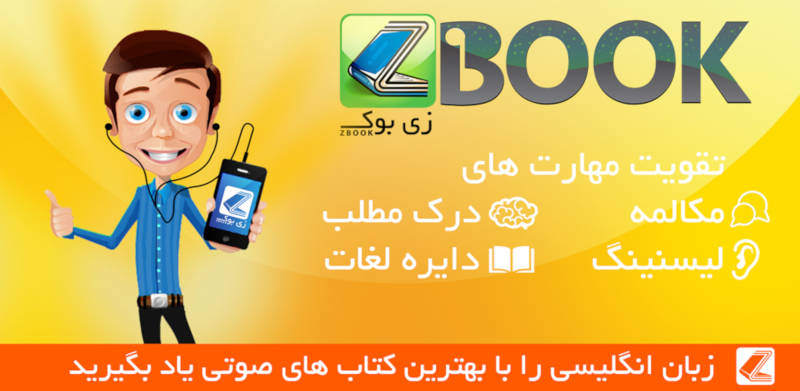 متن انگلیسی فصل
CHAPTER NINE - Home Again
Dawson opened the door of his house, took off his wet coat, and went into the living room. His parents were waiting for him there. They were watching TV, but his father switched it off when Dawson entered.
"Well, Dawson, did you have a good weekend at Pacey's house?" Mr Leery asked.
Dawson sat down. He was in trouble - he knew that. Pacey's father must have phoned his parents already.
"Dad, Mom, I'm sorry," the boy said. "I told you a lie. We weren't at Pacey's house. We went to New York City. Joey and Jen went there for a party. We wanted to be with them."
"You wanted to follow them," Dawson's father said. "So you and Pacey stole Mr Witter's truck and you went to New York. Are you crazy?"
"Maybe I am crazy," Dawson replied sadly. "I don't know. But I was wrong to do what I did. I know that now. I'm very sorry."
"Dawson, we have to punish you," Mr Leery said. "We're going to do the only thing that you will understand. We're going to take your video camera away from you for two weeks."
"You can't do that to me!" Dawson said. "I need my camera for the film class at school."
"Why didn't you think about that on Friday, before you did this stupid thing?" Mr Leery said angrily. "You're the - " Then he stopped speaking suddenly. He looked at his wife. "That was terrible," he said. "I sound like my own father. He always said things like that to me when I was young and crazy."
"Dad, Mom," Dawson said. "It's OK. Take my camera. I'd like to tell you, 'I'll never do anything like that again.' But I'm a teenager with problems, and I'm trying to become an adult. So I probably will do more stupid things. But today, I'm very sorry."
"Oh, yes, you'll do many more stupid things - we're sure about that," Mr Leery said. He laughed. "And each time you do something stupid, we'll be here to punish you."
Dawson nodded his head. He wasn't unhappy about that idea. He got up and left the room.
Pacey was sitting in the living room of his father's house. His father knew all about the trip to New York. Doug Witter had returned from the police convention a day early. He had found out about Pacey's trip from Abby Morgan. Abby had enjoyed telling Doug about it. And Doug had enjoyed phoning his father with the news.
"You're a failure, Pacey," his father told him. "Everything in your life is wrong. Every choice you make is wrong. Why can't you be like your brother?"
"I'm sorry, Dad," Pacey said unhappily. "I won't do it again."
"Your apology isn't good enough," Mr Witter said angrily. "Why didn't you ask me about borrowing the truck?'
"Because you would have said no," said Pacey, simply.
"Well that's true!" Mr Witter said. "But you didn't ask. You stole the truck! While I've been at a convention about teenage criminals, you've become a teenage criminal. There's only one thing to do with you - there's only one thing that you'll understand. I'm going to arrest you. You'll be arrested for stealing. Maybe you'll go to jail. I can't help you anymore, and -"
At that moment, the phone started to ring. Mr Witter picked it up.
"Yes, I'm Chief Witter," he said into the phone. Then he was quiet for a while. He was listening to someone who had something to tell him. After a few minutes, he spoke again. "Thank you for telling me about this," he said. "It was kind of you to call. Did my son ask you to call me? No, I understand. Goodbye."
Mr Witter put the phone down and he looked carefully at his son.
"That was a lady named Mrs Phyllis Hanover," he said. "She phoned to tell me about you and your friends. You were trying to get back here before I did. But you stopped to help her because she was in trouble. And she tried to give you some money, but you didn't take it. Well, maybe there is something good in you, son. Maybe you'll behave better one day."
"Are you going to arrest me, Dad?" Pacey asked quietly. "No, I'm not going to arrest you," Mr Witter replied. "But I don't understand you, Pacey. I don't understand you at all."
"I don't understand me either, Dad," said Pacey. "But I apologize about the truck." And he left the room.
Late that evening, Joey picked up her phone. She called Dawson's number and he answered quickly.
"Hi, Dawson," Joey said. "I called to say goodnight. Are your parents very angry with you?"
"Well, I'm still alive," Dawson said. "They didn't kill me. Joey, listen to me. I need to tell you something. I do understand what you said about Danny. You saw him, and then your life changed. It happened to me too. I met a girl in a parking lot in Staten Island, and everything changed for me. She was a dancer and she was beautiful. I'll never see her again - I know that. But the world is a different place for me too."
"Why are you telling me this, Dawson?" Joey asked. She wasn't happy to hear about Dixie.
"I want to be honest with you, Joey," Dawson said. "You want us to be honest with each other. You want us to be honest about our feelings. You told me that."
Suddenly Joey felt better. "Dawson," she whispered. "Yes?"
"I only wanted to say your name. Goodnight." And Joey smiled as she put the phone down.
مشارکت کنندگان در این صفحه
تا کنون فردی در بازسازی این صفحه مشارکت نداشته است.
🖊 شما نیز می‌توانید برای مشارکت در ترجمه‌ی این صفحه یا اصلاح متن انگلیسی، به این لینک مراجعه بفرمایید.