سرفصل های مهم
شانزده شیرین
توضیح مختصر
زمان مطالعه

11 دقیقه

سطح

متوسط
دانلود اپلیکیشن «زیبوک»
این فصل را می‌توانید به بهترین شکل و با امکانات عالی در اپلیکیشن «زیبوک» بخوانید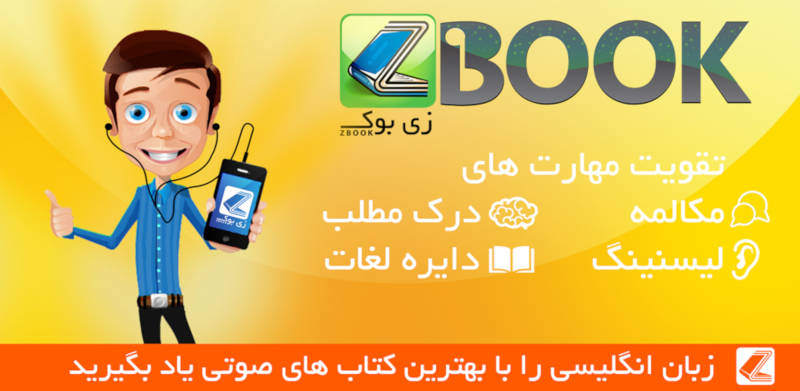 متن انگلیسی فصل
CHAPTER SIX - Sweet Sixteen
Jen and Joey were standing in front of the mirror in Jen's bedroom. They had spent two hours getting ready to go to Courtney's party. Joey was wearing one of Jen's formal dresses. It was a long dark blue dress. It was very beautiful and very expensive. Jen had also found a bracelet with blue jewels, and Joey was wearing this too. Her dark hair was clean and shiny.
But Jen was not wearing a long, formal dress. Her pale blue dress was very short and it was made of silk.
"Well, I already have a bad reputation in this city," she told Joey. "Everybody here thinks, 'Jen's a bad girl! So I've decided to look like a bad girl!"
"You told Danny and Billy not to pick us up with a limo," Joey said to Jen. "Did they listen to you? Will they do what you asked them to do?"
"I don't know," Jen replied. "We'll soon find out about that."
The two girls put on their coats. Then they left the apartment and went down in an elevator to the street. Outside the building they had a big surprise. Danny and Billy were waiting for them. The boys were wearing black tuxedos - formal evening suits. But they hadn't arrived in a limo. They hadn't come in any kind of car. They had arrived at the apartment building in a carriage which was pulled by a horse. The carriage was gold and the horse was white. The driver wore a white suit and a gold hat.
"You girls look wonderful tonight," Danny said. "Please let us take you to the party in our carriage."
Jen and Joey talked quietly for a few moments.
"OK," Jen said at last. "We'll come with you. But we aren't going to be with you all the evening. Don't make any plans for us."
"OK," the boys said together.
They all got into the carriage.
At first, the girls were nervous. They were worried about the two boys. Did they have plans for the evening? But after a few minutes, they stopped worrying. The girls enjoyed the ride to the party.
"Are you having fun, Joelle?" Danny whispered to Joey.
"Yes, this is great," she answered. She couldn't be angry with him any longer. He was so handsome and so rich.
And he liked her so much - she could see that!
"Joelle, please, let's forget about last night," he whispered. "I behaved badly - I know that. But I'm so sorry about it."
"OK, Danny," she said. "Let's forget about it."
Joey and Jen looked around them. They were in the room where the party was taking place. They had left Billy and Danny at the entrance to the hotel, and now the girls were walking into the Rose Room.
The Rose Room at the Plaza Hotel was amazing! It was huge. In one part of the room there were large tables with white cloths on them. Ten people could sit at each table. And there were other tables with dishes of food on them. In the middle of one table were some large letters made of ice. The letters said COURTNEYS SWEET SIXTEEN. The girls left their coats with a clerk and walked further into the room.
The room was full of people. In one corner, an orchestra was playing dance music. Many of the guests at the party were dancing to the music.
"Your aunt and uncle must have spent thousands of dollars on this party," Joey said. "They must be very rich."
"Oh yes," Jen replied in a cold hard voice. "They are very rich - and they like everyone to know that."
Joey looked around the room again. Near one wall there was a big white screen. Every few seconds, a color photo appeared on this screen. All the photos were of Courtney. Some photos showed her when she was a baby. Some showed her when she was a young child. Some showed her when she was a young teenager. There were photos for every year of her life.
"Look behind you, Joey," Jen said.
On the wall behind her, Joey saw a large painting. It was ten feet high.
"It looks like the Mona Lisa - Leonardo da Vinci's famous portrait of an Italian woman," Joey thought.
But the painting was much bigger than Leonardo's picture. And the woman in the portrait had Courtney's face! Somebody had painted the picture specially for the party.
Suddenly, a tall slim girl came towards them. She had straight blond hair and she was wearing a long dress. The dress was pink and white. It looked very expensive.
"Cousin Jen!" the girl called.
"This must be Courtney - the - Perfect," Joey told herself.
"Oh, you must be Jen's little friend from Capeside," the blond girl said to Joey. Then she turned back to Jen. The two cousins did not look happy to see each other.
"Well, you are brave," Courtney said to Jen. "I couldn't wear a dress like that tonight. But was it a good idea, Jen? My friends will think, 'Courtney was wrong. Jen's still a bad girl.' I told everyone about your new life in Massachusetts. I said, 'Jen has changed. She's a nice, sensible girl now.' Will they believe me when they see you in that dress?"
At that moment, Billy came over to them. He kissed Courtney and she smiled at him.
"Are you going to dance with me later?" she asked.
"Yes, my birthday girl," he replied. "I want that more than anything in the world. But first, I want to find some alcohol. In this room, there's only apple juice."
"Oh, my mother decided about that," Courtney said. "She's making me so angry today!"
"Well, Danny is looking for a better drink for us," Billy told her. "I'll see you again soon."
Billy kissed Courtney again. Then she moved away from them. She was going to talk to someone else. "Ugh!" Jen said.
"She still makes you feel bad," said Billy. "How does she make you feel, Billy?" Jen replied. "That's the important question!"
"I - I don't understand you," Billy said quickly. But his face became red and he turned away from her. "I'm going to find Danny," he said.
As he walked away, a woman in a gray silk dress came towards the girls. She was a beautiful middle - aged woman. Her dress looked very expensive.
"Jennifer!" the woman called. Jen hated her full name. Everybody else called her "Jen" because that was the name that she liked.
"Hello, Aunt Grace," Jen said. "I must introduce you to Joey. This is my friend Joey Potter, from Capeside. Joey, this is my aunt - Grace Guiliani. She's Courtney's moth - Mer.
The woman held Joey's hand for a moment, then she started to talk to Jen.
"Where are your parents, Jennifer?" she asked. "They're away from New York," Jen replied. "They had to go on a business trip."
Aunt Grace looked angry. "Was their stupid business trip more important than my daughter's party?" she asked. "Well, they never think about anybody but themselves. They've never taken care of you, Jen. That's the reason why you've always been so wild."
"Yes, Aunt Grace," Jen replied in a cold hard voice. "You must be right. But not everyone can have a wonderful mother like Courtney's."
Jen was angry and she was being sarcastic - she meant the opposite of what she said. But her aunt didn't understand this.
"Well, you're right about that, dear," she said happily. Then suddenly, she was angry again. "Why are you wearing that dress?" she asked. "Everyone must wear formal clothes this evening. That was written on the invitations. Are you trying to ruin my little girl's party? That's a terrible thing to do!"
"I'm wearing this dress because I like it," Jen replied coldly. "Will you take me to see my Uncle William now, please? I haven't seen him yet."
When Jen and her aunt had gone, Joey saw a young man walking towards her.
"Hello, Joey," he said. "We met at The Cellar last night. You look beautiful tonight. Will you dance with me?"
It was the young man named Tucker. Joey started to dance with him. He was a very good dancer. He wasn't handsome like Danny, but he was kind and funny. He didn't hold Joey too close to him. She enjoyed talking to him and she enjoyed dancing with him. She wanted to dance with him again later.
When the music finished, Joey and Tucker sat down. Joey saw Miranda walking towards them. She was with Jen's friend, Amy.
"Hi, Joelle," Miranda said. "Where did you get that terrible dress? It looks cheap."
"Are you trying to be rude to me, Miranda?" Joey asked her. "Was that an insult? Maybe it was. I'm not sure about it, because it wasn't really clever enough for an insult."
Miranda's face became red and Amy laughed at her.
"Tell me, Joelle," Miranda said angrily. "Is the rumor about you true? Did you have s@x with Danny last night, one hour after you first met him? Is the story true? Everybody here believes it!"
مشارکت کنندگان در این صفحه
تا کنون فردی در بازسازی این صفحه مشارکت نداشته است.
🖊 شما نیز می‌توانید برای مشارکت در ترجمه‌ی این صفحه یا اصلاح متن انگلیسی، به این لینک مراجعه بفرمایید.