سرفصل های مهم
پیسی کار درست را انجام می دهد
توضیح مختصر
زمان مطالعه

10 دقیقه

سطح

ساده
دانلود اپلیکیشن «زیبوک»
این فصل را می‌توانید به بهترین شکل و با امکانات عالی در اپلیکیشن «زیبوک» بخوانید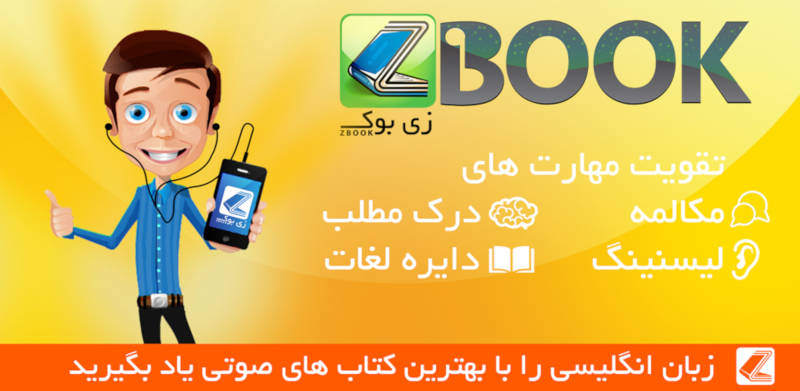 متن انگلیسی فصل
CHAPTER EIGHT - Pacey Does the Right Thing
The next day, the four friends were sitting in Pacey's father's truck. They were on their way home to Capeside. They had stayed the night at Jen's apartment. But now they had to get back home.
"I have to be home before my dad and my brother get back from the police convention on teenage crime," Pacey told the girls. "They didn't know about this trip to New York. I borrowed the truck. But I didn't ask them first."
There weren't many cars on the road but the weather was terrible. Rain was falling heavily. Pacey had to drive slowly.
The four teenagers didn't say much. Each of them was thinking.
Jen was thinking about the angry phone call that she'd had from her aunt that morning.
"You ruined my daughter's party," her aunt had told her angrily. "You brought that horrible girl from Capeside. The young man that she hit spent the night in a hospital. We had to go there with him. When your horrible friend hit him, she broke his nose. And you are as bad as she is. I know all about you, young lady! I know -"
"Goodbye, Aunt Grace," Jen had said. And she had put the phone down in the middle of her aunt's sentence.
When Billy had phoned Jen a little later, she had done the same thing. She hadn't listened to him. She'd put the phone down while he was still speaking.
"Going back to New York was a mistake," she told her-self now. "It was a big mistake."
Joey was thinking about Dawson. Before they went to their bedrooms the night before, she'd told him a lot of things. She was angry about what he had done. She had told him this.
"You have to leave me alone, Dawson," she had said. "You have to leave me in peace. I've told you that before. I want to meet other boys. All my life, I've only known you. Are you the right person for me? I won't know about that until I've known some other boys."
"I made a mistake this weekend - I know that," she went on. "I saw Danny at a club and suddenly my life changed. It happened in a moment. I didn't have a choice about it. I didn't choose to feel like that about him. But when I saw him, I wanted to spend time with him. I felt excited about him. Danny was dangerous and he made me nervous. That excited me. He wanted to be with me very much. I didn't understand what he really wanted from me.
"I don't want to hear about Danny," Dawson had said.
"You must hear about him," Joey had replied. "I need to tell you about him. I made a mistake. I chose the wrong guy. But I have to make my own mistakes, Dawson. You can't control my life. Please don't try to do that."
Then she'd looked at her best friend - the boy who she had loved since they were children. Suddenly, she'd felt very sorry for him.
I'll always be your friend, Dawson," she'd said. "But at this time, we must only be friends and no more than that."
"I like you, Dawson," Joey had continued. "I love you, in a special way. If I lost your friendship, I'd be terribly unhappy. But I don't want to be your girlfriend. I don't want you to be angry with me all the time. I want to tell you about the other people I meet. I want to tell you about my feelings for them. I want us to be honest with each other. I want you to be my best friend again. Do you understand?"
"I understand, Joey," Dawson had replied sadly. "You want me to forget my feelings for you. You want me to be someone who you can talk to. You want to tell me about the people who are in love with you. I can't be that kind of friend for you, Joey. I'm sorry. Goodnight." And he'd turned and left the room.
Joey had been surprised. She always chose the exits from their scenes together. She always spoke the last words in their scenes. But last night, she hadn't been able to say any more.
Joey was thinking about that as Pacey drove the truck carefully back towards their little seaside town. And Dawson was thinking about it too. And he was also thinking about Dixie, the pretty girl from the parking lot in Staten Island.
"If I could see Dixie again, maybe I wouldn't think about Joey all the time," he thought.
Pacey was thinking about his father and his brother. His thoughts weren't happy either.
"Why do I worry about behaving badly?" he asked himself. "If I behaved perfectly every day for a year, Dad and Doug still wouldn't like me. They'd still say, 'Pacey, you're a fool. And you're a failure.' They don't really care what I do, because they don't really care about me. They enjoy making my life difficult. They enjoy punishing me."
The four friends were thinking their own thoughts as Pacey drove the truck through the rain.
Suddenly, the truck slowed down. Pacey was stopping. A car had broken down at the side of the highway. A small, elderly woman was standing next to it. She was looking very unhappy and she was getting very wet.
Pacey looked at his watch.
"We can help this lady and we can still get back to Capeside before my dad," he told the others. "We can't leave her by her broken down car."
Pacey stopped the truck and he and Dawson got out. They ran over to the elderly woman.
"Thank you for stopping," she said. "You're very kind. I forgot to bring my phone with me. I can't call a garage. Oh, my name is Phyllis Hanover."
Pacey and Dawson introduced themselves. Then they looked at the car. One of its tires was flat. There was a hole in the rubber and all the air had gone.
"Is there a spare wheel in the car?" Pacey asked the woman. "If there is, we'll change the wheel for you."
But when they got the spare wheel from the back of the woman's car, its tire was flat too.
"Oh no," the woman said. "The spare needed repairs. I forgot. I'm so stupid. What shall I do?"
The woman was getting wetter and wetter. Her coat wasn't waterproof - the rain was getting through it. Dawson saw this. He helped her remove her wet coat. Then he put his own waterproof jacket around her shoulders. While Dawson was doing this, Pacey went to talk to the girls in the truck. Soon they had made a decision. They all walked over to the lady's car.
"This is what we'll do, Mrs Hanover," Pacey told the elderly lady when he returned. "Joey and Dawson will wait here in your car. They will look after it for you. You and Jen and I will take your spare wheel and we'll go in my truck. We'll look for a garage which can repair your spare tire. Then we'll bring you back here and put the wheel on the car for you."
Five minutes later, Pacey and Jen were driving in the truck with Mrs Hanover. They were looking for a garage.
"The nearest garage is a long way from here," Mrs Hanover said. "This is so kind of you. Where do you come from, Pacey?"
"I live in Capeside, Massachusetts," Pacey replied. "We all live there."
"Pacey's father is the Chief of Police in Capeside," Jen told the woman. "We've spent the weekend in New York, and now we're going home."
"And I'm making you late," Mrs Hanover said. "I'm sorry. You're all very kind."
Joey and Dawson were sitting in Mrs Hanover's car. They were trying to keep warm. They were both unhappy. They didn't want to talk about themselves, so they talked about Pacey.
"I was surprised when Pacey stopped to help that woman," Joey said. "He has to get home before his father arrives. If we're late, he'll be in terrible trouble. Pacey knows that. But he stopped to help someone."
"Yes, I was surprised too," Dawson replied. "He had to choose what to do. And for the first time in his life, Pacey did the right thing!"
Joey looked at him.
"Well, maybe it will be your turn soon, Dawson," she said. "Maybe you'll do the right thing too. Maybe you'll make the right choice." And she smiled at him.
مشارکت کنندگان در این صفحه
تا کنون فردی در بازسازی این صفحه مشارکت نداشته است.
🖊 شما نیز می‌توانید برای مشارکت در ترجمه‌ی این صفحه یا اصلاح متن انگلیسی، به این لینک مراجعه بفرمایید.