سرفصل های مهم
رقاص در پارکینگ
توضیح مختصر
زمان مطالعه

10 دقیقه

سطح

خیلی سخت
دانلود اپلیکیشن «زیبوک»
این فصل را می‌توانید به بهترین شکل و با امکانات عالی در اپلیکیشن «زیبوک» بخوانید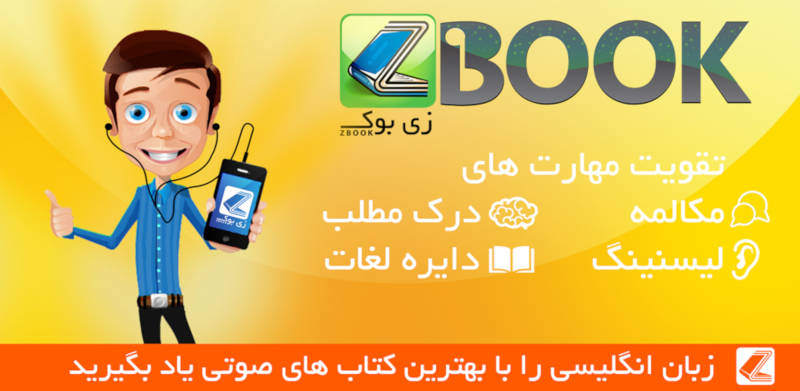 متن انگلیسی فصل
CHAPTER FOUR - The Dancer in the Parking Lot
"Oh, we are having fun, Pacey," Dawson said to his friend. Dawson did not mean this. He meant the opposite of what he said. He was being sarcastic.
Dawson and Pacey were sitting in the truck. They were looking at the lights in the tall buildings of Manhattan Island. They were a long way away, across a dark river. And the two friends had been traveling tor many hours.
Pacey was a good driver and the journey to New York had not been difficult. But now the boys had arrived in the city, and they didn't know what to do. It was very late. They didn't know where Jen lived. They had nowhere to stay.
"It's OK," said Pacey. "Jen's parents live somewhere in Manhattan - we know that. We'll drive into Manhattan, and we'll find a parking lot. We'll sleep in the truck. Then, in the morning, we'll find Jen's apartment. We'll find her address in a Manhattan phone book."
"We'll drive into Manhattan," Pacey had said. It was easy to say it, but it wasn't easy to do it.
Neither of the boys had been to New York before. And there were so many roads. There were roads that led to bridges over the river. There were roads which led to tunnels under the river. For an hour, they were driving around in large circles.
Finally, they crossed a bridge and they were in Manhattan. But they were on a big highway. They couldn't stop anywhere on this highway, and very soon they were traveling through a tunnel. After that, they crossed another bridge. And then they were no longer in Manhattan! They didn't know where they were.
At last they found a parking lot. It was beside a burger restaurant. It was four o'clock in the morning and the restaurant was closed. A road sign told them where they were. They were in a place called Staten Island.
"Maybe I'll kill you," Dawson told his friend. "But I can't drive the truck home. So maybe I'll let you live till Monday! Let's try to sleep."
It was six thirty when Dawson woke. The sky was beginning to get light. Dawson tried to wake Pacey.
"Go away," Pacey said. "I don't want to go to school. Let me sleep!"
Dawson got out of the truck. He was cold and hungry. His body was stiff and tired. As he looked around, he saw lights in the restaurant. Someone was switching them on, one by one. The restaurant was opening for the day.
Dawson went into the restaurant and bought some food and some coffee.
When he'd finished his breakfast, he went outside and walked back towards the truck. Many cars were coming into the parking lot now. One of them was an old blue Ford. A blond girl was driving the car. She was the most beautiful girl that Dawson had ever seen. In the car with her was a little boy with red hair.
The girl and the little boy got out of the old Ford. The boy jumped in the air.
"I want a milk shake! I want a big milk shake," he shouted. "I want a milk shake, then I want some ice cream."
"Please, stop shouting," the girl said. Dawson listened to her voice. Her accent was very different from the accent of this northeast part of the U.S. This girl came from one of the southern states. Dawson had never heard such a beautiful voice.
"Your mom will be angry if you have a milk shake and ice cream for your breakfast, Tommy," the girl said.
Dawson was interested in these words. "She isn't the boy's mother," he said to himself. "Maybe she's his nanny."
Dawson had known an Australian girl who was a nanny. She had worked for a family in Capeside during the summer. She'd taken care of their new babies.
The little boy with red hair wasn't happy.
"It's my birthday," he said angrily. "I can have anything that I want today - you told me that!" Then he started shouting again.
"Milk shake! Milk shake! Milk shake!" he shouted.
"OK, Tommy, OK, OK," the beautiful blond girl said. "If you stop shouting, you can have ten milk shakes!"
"Great!" the boy said.
As they walked towards the restaurant, Dawson watched them. The girl moved so gently and so beautifully. He got his video camera from the truck and he started to film the two of them. The girl saw him, and she stopped. She held the little boy's hand and she led him towards Dawson. Dawson stopped filming.
"What were you doing?" the girl asked Dawson in a beautiful soft voice.
"I was filming you," Dawson said. "I saw you get out of your car. You're so beautiful, and you move so beautifully. I had to film you. Are you angry with me?"
The girl smiled.
"No, I'm not angry," she said. "Thank you for saying nice things about me. Do you live in New York?"
"No, I live in Capeside, Massachusetts," Dawson told her. "My friend and I drove here last night. My friend is in the truck. We're going to visit someone - someone he knows. My name is Dawson."
The girl smiled again. "My name is Dixie," she replied. She held out her hand. "I live in Jackson, Mississippi. I'm staying in New York for a few days with my sister. This is her little boy. His name is Tommy."
Dawson held Dixie's hand and shook it. Then he shook Tommy's hand.
"I'm a dancer," Dixie said. "I've been studying ballet for many years. I want to join a ballet company in this city. I danced for the director of the company yesterday. He didn't hire me. I have to try again next year. I was sad because I want to be a professional dancer. I'm a good dancer. I want to work with a famous ballet company. Do you want to see me dance?"
Before Dawson could answer, Dixie was dancing around the parking lot. She jumped into the air. She spun around and around. She was a very good dancer. Dawson filmed her on video tape while she danced.
"You were wonderful," he told Dixie, when she stopped moving. "You will be a very famous dancer one day."
"Well, that's what I dream about," Dixie said. "I've always dreamed about that. But sometimes I feel stupid. Maybe dreams are stupid."
"No!" said Dawson quickly. "Dreams aren't stupid. A dream is something that nobody can take away from you. All great people start with nothing but a dream!"
Dixie smiled at him. And Dawson wanted to say more. But Tommy wanted his breakfast.
"Can we go now, Dixie?" the little boy asked. "I'm so hungry."
"OK, Tommy," Dixie said. "We have to go now," she told Dawson.
"Can I see you again?" he asked her.
"I'm going back to Jackson tomorrow," she replied. "So we won't meet again. But it was good to meet you this morning. Thanks, Dawson. Thanks for what you said about dreams."
A moment later, Dixie had gone into the restaurant with the little boy.
Dawson felt sad. For a few minutes, a girl had changed his life. But he was never going to see Dixie again and that made him very sad.
At that moment, Pacey got out of the truck. He looked at his friend's face.
"What's wrong with you?" he asked.
Dawson tried to explain his feelings, but Pacey didn't understand.
"Dawson," he said. "Last week you were worried about Joey. You were worried because she might meet another guy this weekend. You didn't want to lose her. Now you've met another girl, and the world has changed for you. Are you worrying about losing Joey now? No! You're worried because you've lost a blond who you knew for only ten minutes. Dawson, the world is full of blonds. The world is full of girls. This is real life, not a movie, my friend!"
Pacey went into the restaurant for some breakfast. Dawson stayed in the truck.
"I don't want to see Dixie again, and then lose her again," he told himself. "The memory of her is perfect. I'll keep the memory. And I'll always have my film of her."
When Pacey came out of the restaurant, the boys drove back into Manhattan, and finally they found a parking lot there. Then they rode on the subway - the underground railway - to Grand Central Station. There, they found a Manhattan phone book. They found the phone numbers of everyone in the city named Lindley.
"But we don't know Jen's father's first name," said Dawson. "We'll never find her parents' address. This was another stupid idea, Pacey."
They called all the Lindley's whose numbers were in the phonebook. None of them knew Jen.
"What are we going to do now?" Dawson asked.
"Well, we know one thing," said Pacey. "Jen's cousin's party is going to take place at the Plaza Hotel, this evening. We'll be tourists today. We'll visit the famous buildings in the city. Then this evening, we'll go to the hotel. There'll only be one sweet sixteen party for a girl named Courtney there. We'll find Jen and Joey at the party."
"Wonderful!" said Dawson. "But I'm still going to kill you on Monday!"
مشارکت کنندگان در این صفحه
تا کنون فردی در بازسازی این صفحه مشارکت نداشته است.
🖊 شما نیز می‌توانید برای مشارکت در ترجمه‌ی این صفحه یا اصلاح متن انگلیسی، به این لینک مراجعه بفرمایید.