سرفصل های مهم
برنیس
توضیح مختصر
زمان مطالعه

6 دقیقه

سطح

خیلی سخت
دانلود اپلیکیشن «زیبوک»
این فصل را می‌توانید به بهترین شکل و با امکانات عالی در اپلیکیشن «زیبوک» بخوانید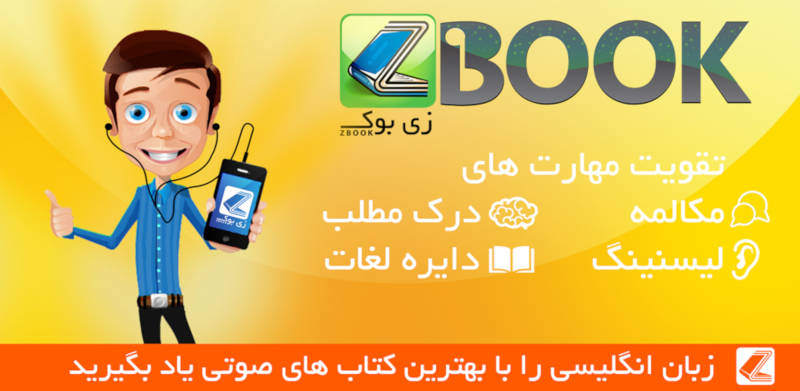 متن انگلیسی فصل
Bernice
In America, I have an "ethnic" face, a certain immigrant look that says, "I'm not Scandinavian." When I lived in Abadan, my mother and I stood out because we looked foreign. Abadan's desert climate, which resembles that of Palm Springs, produces olive-skinned inhabitants. My mother and I, because of her Turkish ancestry, possess a skin color that on Nicole Kidman is described as "porcelain" and on others as "fish-belly white." In Abadan, people always asked my mother whether she was European. "Well," she'd always gush, "my aunt lives in Germany."
When we moved to California, we no longer looked foreign. With its large Mexican population, Whittier could have passed as our hometown. As long as we didn't open our mouths, we looked as if we belonged. But just one of my mother's signature rambling sentences without a verb ("Shop so good very happy at Sears"), and our cover was blown. Inevitably, people would ask us where we were from, but our answer didn't really matter. One mention of our homeland and people would get that uncomfortable smile on their face that says, "How nice. Where the heck is that?"
In 1976, my father's new job took us to Newport Beach, a coastal town where everyone is blond and sails. There, we stood out like a bunch of Middle Eastern immigrants in a town where everyone is blond and sails. People rarely asked us where we were from, because in Newport Beach, the rule of thumb was "If not blond, then Mexican." People would ask me things like "Could you please tell Lupe that she doesn't have to clean our house next week, since we're going to be on vacation."
One would think that the inhabitants of Newport Beach, a town two hours from the Mexican border, would speak at least a few words of Spanish. But in a place where one's tan is a legitimate topic of conversation ("Is that from last weekend at the beach?" "No, I got this playing tennis yesterday"), learning the language of the domestic help is not a priority.
During my first year in Newport Beach, my junior high was conducting mandatory scoliosis checks. All the sixth-graders were herded into the gym where we waited for the nurses to check the curvature in our backs. When it came my turn, the nurse took a long look at my face and said, "Oh my God! Are you Alaskan?"
"No, I'm Iranian," I replied.
"No way!" she shrieked. "Bernice, doesn't this one look Alaskan?"
As Bernice waddled across the gym, I wanted to make her an offer. "How about I tell Lupe not to come next week since you're going to be on vacation, and we just call it a day?"
During that same year, I was asked to speak about my homeland to a seventh-grade class at my school. The girl who had asked me was a neighbor who needed some extra credit in social studies. I showed up complete with my books in Persian, a doll depicting a villager weaving a Persian rug, several Persian miniatures, and some stuffed grape leaves, courtesy of my mother. I stood in front of the class and said, "Hello, my name is Firoozeh and I'm from Iran." Before I could say anything else, the teacher stood up and said, "Laura, you said she's from Peru!" If my life were a Hollywood musical, this would have been the beginning of the big dance number.
You say tomato,
I say tomahto.
You say Persia,
I say Peru.
Let's call the whole thing off.
So home I went with my Persian miniatures, my doll depicting a villager weaving a Persian rug, and my books. At least my mother didn't have to cook dinner that night, since the thirty grape leaves were enough for all of us.
During our stay in Newport Beach, the Iranian Revolution took place and a group of Americans were taken hostage in the American embassy in Tehran. Overnight, Iranians living in America became, to say the least, very unpopular. For some reason, many Americans began to think that all Iranians, despite outward appearances to the contrary, could at any given moment get angry and take prisoners. People always asked us what we thought of the hostage situation. "It's awful," we always said. This reply was generally met with surprise. We were asked our opinion on the hostages so often that I started reminding people that they weren't in our garage. My mother solved the problem by claiming to be from Russia or "Torekey." Sometimes I'd just say, "Have you noticed how all the recent serial killers have been Americans? I won't hold it against you."
From Newport Beach, I moved to Berkeley, a town once described as the armpit of California. But Berkeley wasn't just any armpit, it was an armpit in need of a shave and a shower, an armpit full of well-read people who had not only heard of Iran but knew something about it. In Berkeley, people were either thrilled or horrified to meet an Iranian. Reactions included "So what do you think of the fascist American CIA pigs who supported the Shah's dictatorship only to use him as a puppet in their endless thirst for power in the Middle East and other areas like Nicaragua?" Sometimes, mentioning that I was from Iran completely ended the conversation. I never knew why, but I assume some feared that I might really be yet another female terrorist masquerading as a history of art major at UC-Berkeley. My favorite category of question, however, assumed that all Iranians were really just one big family: "Do you know Ali Akbari in Cincinnati?" people would ask. "He's so nice."
During my years at Berkeley, I met François, a Frenchman who later became my husband. It was during our friendship that I realized how unfair my life had truly been. Being French in America is like having your hand stamped with one of those passes that allows you to get into everything. All François has to do is mention his obviously French name and people find him intriguing. It is assumed that he's a sensitive, well-read intellectual, someone who, when not reciting Baudelaire, spends his days creating impressionist paintings.
Every American seems to have a favorite France story. "It was the loveliest café and I can still taste the tarte tatin!" As far as I know, François had not made that tarte tatin, although people are more than happy to give him credit. "You know," I always add, "France has an ugly colonial past." But it doesn't matter. People see my husband and think of Gene Kelly dancing with Leslie Caron. People see me and think of hostages.
This is why, in my next life, I am applying to come back as a Swede. I assume that as a Swede, I will be a leggy blonde. Should God get things confused and send me back as a Swede trapped in the body of a Middle Eastern woman, I'll just pretend I'm French.
مشارکت کنندگان در این صفحه
ویرایشگران این صفحه به ترتیب درصد مشارکت:
🖊 شما نیز می‌توانید برای مشارکت در ترجمه‌ی این صفحه یا اصلاح متن انگلیسی، به این لینک مراجعه بفرمایید.