سرفصل های مهم
زمین را زیر پاهایم احساس می کنم
توضیح مختصر
زمان مطالعه

12 دقیقه

سطح

خیلی سخت
دانلود اپلیکیشن «زیبوک»
این فصل را می‌توانید به بهترین شکل و با امکانات عالی در اپلیکیشن «زیبوک» بخوانید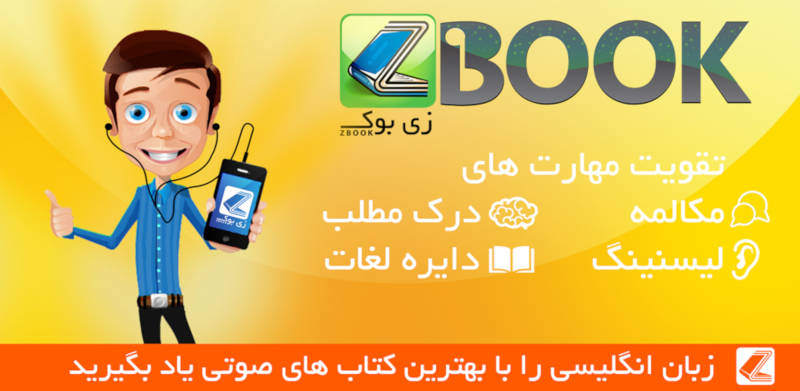 متن انگلیسی فصل
I Feel the Earth Move Under My Feet
After getting married, François and I moved to San Francisco, where we rented an apartment on the top floor of a four-story building. The building was a quiet one, and the tenants mainly kept to themselves. The second floor was populated entirely by old women living alone. Every morning, each of them would leave the building for a daily stroll, taking tenuous steps with the help of a walker or a caretaker.
A month after moving into our apartment, I returned home from work early one day to take care of a few errands. I was about to get into the shower when the phone rang. I put on my bathrobe and answered the phone. It was someone from UPS returning my call regarding a wedding gift that had arrived broken. As I was trying to explain that no, I did not have a receipt for the gift, the room started to shake and rattle. The pictures, which François had just hung on the wall, crashed to the floor, sending broken glass everywhere. The kitchen cabinets burst open and glasses and dishes flew out, shattering on the tile floor. As disturbing as it is to hear the sound of just one glass shattering, I was now hearing dozens of glass objects breaking in every room, at the same time. Having grown up in California, I had always heard about the Big One, the inevitable huge earthquake that awaited all of us who chose to live in sunshine instead of reason. I assumed this was it.
My first thought was that the building was going to fall. I considered putting on some clothes other than the terry cloth bathrobe I was wearing, but then I thought, "Who cares?" The floor was covered with broken glass, so I grabbed the first pair of shoes I saw, François's bunny slippers. I also took a pillow to protect my head from falling debris. As I was about to leave the apartment, I thought of my parents. I had to call them. I picked up the phone, but the line was dead. This disturbed me more than the earthquake itself.
My parents are highly evolved worriers. My mother once called me in the middle of the day to tell me to make sure I wear shoes when cleaning the attic because she had just heard about a woman who, while cleaning her attic barefoot, was bitten by a rare brown spider whose venom cut off the circulation to her extremities. Consequently, the woman's nose fell off. It was pointless for me to remind my mother that I do not have an attic.
My parents do not limit themselves to worrying about things that have actually happened. Dreams are also fair game. I often get phone calls with detailed descriptions of a dream, followed by "So naturally, I had to call to make sure you were okay and there wasn't a reason why I dreamed of you trapped in a canoe with a blue turtle." If worrying were an Olympic sport, my parents' faces would have graced the Wheaties box a long time ago.
I tried the phone again, but it was still dead. I left my apartment and started walking down the stairs, holding the pillow on my head with both hands. The quake had activated the fire alarm, so the hallways were ringing. As I reached the second floor, I saw one of the old ladies standing in her doorway, shaking uncontrollably. Her face had no color. My first thought was that this person was about to have a heart attack. "Let's leave the building. There are probably going to be aftershocks," I told her. She just stared at me. I put my arms around her tiny shaking body and started stroking her head. She was trembling like a little bird. In a thick Eastern European accent, she haltingly told me that she just wanted to go back to her apartment.
Still holding and stroking her, I stepped into her apartment and sat down on the sofa. I told her that everything was okay and that we had nothing to worry about. I did not believe a word I was saying, but she apparently did. After a while, the color started slowly coming back into her face. I again suggested leaving the building, but she refused. By the time I decided to leave, she looked normal and was telling me how glad she was that her favorite lamp had not broken. Before stepping out of her apartment, I asked her if I could try using her phone.
I picked up the phone and heard a dial tone. I called my parents and was greeted cheerfully by my father, who clearly had not heard about the earthquake.
"Baba," I said, "there was a big earthquake, but I just wanted to let you know that I'm okay."
"No problem," he answered cheerfully. "How's everything else?"
My father was not grasping the gravity of the situation and I had no idea how to describe the earthquake without the handy Richter scale number. "It was a big earthquake. Everything broke," I told him.
"Don't worry," he said. "Things are replaceable."
"Just know I'm okay," I said. "I gotta go."
As soon as I hung up, I thought that I should also call my in-laws, who at the time were living in Marin County, forty-five minutes from San Francisco.
Ever since marrying François, I had clung to the notion that my mother-in-law, in a moment of enlightenment, would cast aside her prejudices and join François and me in celebrating our union. I imagined us preparing elaborate Christmas dinners together and her telling me for the hundredth time how narrow-minded she had been before getting to know me. And for the hundredth time, I would tell her that I forgave her.
I dialed my in-laws' number. My mother-in-law picked up the phone. I was pretty sure this would be the moment of bonding. It would go something like this: "Oh, dear, Firoozeh, this earthquake shook me up and made me realize what a fool I've been! How could I have judged you because of your nationality? What was I thinking? Muslims, Jews, Catholics, we're all the same. Imagine, it took me this long to wake up and see that we all laugh the same laughs and cry the same tears. Please forgive me!" I got it almost right:
My mother-in-law asked whether her china had broken.
Before the wedding, François had discovered in his parents' garage two large boxes of Limoges china that had never been unpacked. François had never seen these dishes. He assumed they were yet another box of inherited dishes that his parents owned but had never gotten around to using. He asked his mother whether he could have them. In a rare moment of generosity, she said yes.
For weeks following the Loma Prieta earthquake, building inspectors measured the damage and labeled structures with green, yellow, or red stickers. Ours was given a yellow sticker, which unlike a red sticker, meant that we could return to our homes. However, many repairs needed to be made. The elevator had to be fixed for the elderly residents, but otherwise we didn't expect much; we had come to accept that our landlord's idea of maintenance was cashing the rent checks.
One evening a few weeks after the earthquake, there was a knock on our door. I opened the door and standing there was the elderly lady I had met during the earthquake. She was holding a chocolate Bundt cake. As soon as she saw me, she burst into tears. Handing me the cake, she took out a wad of tissue and said, "I just vanted to tell you," but she got no further. Her sobs got louder. "I just vanted to tell you," she said again, "dat you saved my life. My name eez Golda Rubenshtein and you saved my life." She continued to sob. I thanked her and told her that she had actually saved my parents' life, since her phone was the only one working and … She didn't let me finish. "I just vanted to tank you and make sure you knew that you saved my life."
I thanked her for the cake again and told her I was glad that she was fine. I also thanked her again for letting me use her phone.
For a week after the earthquake, all the phones in our building had been dead. My parents later told me that after my phone call, they had turned on the news and seen the devastation. "Had it not been for your phone call," they always say, "we would've worried ourselves to death." Golda's was the only phone in the entire building that had been working.
A month later, Golda made another surprise visit, this time bringing only half a chocolate Bundt cake. Once again, I opened my door and she burst into tears. Handing me the cake, she took out a wad of tissue. In between sobs, she said, "I called my son and I says, 'Yakov,' I says, 'Yakov, an angel came to me. An angel saved my life.'" Listening to her own reenactment of the phone call, she sobbed louder.
I thanked her for the cake and told her how grateful I was for what she had done for my parents, but she didn't want to hear any of it.
Every month, like clockwork, Golda came to our door with half a chocolate Bundt cake, a heart full of gratitude, and eyes full of tears. One time when I wasn't home, she had encountered François and asked him whether he knew that he was married to an angel. She had also told him that he was too skinny and she was going to fatten him up.
Fortunately or unfortunately, I wasn't sure which, my mother-in-law's china had not broken. The earthquake did, however, make her rethink her impulsive burst of generosity. This did not surprise us. I would not be singing "Kumbaya" with this woman any time soon.
As beautiful as they were, two words now described these dishes: bad karma. François wanted to give them back and forget the whole thing. I was willing to get rid of them, but I did not want to give them back to his mother. I also didn't want to sell them; I figured their bad karma would extend to any money that we made from them.
A home for families of children undergoing long-term treatment at a nearby hospital was having a benefit auction. I contacted the organization: Were they interested in a seventy-piece set of antique Limoges? They were.
After the auction, we received a letter thanking us for our donation and informing us of the selling price. We were thrilled that somebody now owned a beautiful set of china that came with no strings attached. More important, we were happy to have helped out a family that was dealing with a gravely ill child. And, if feeling good wasn't enough of a reward, we were now considered "major donors" to the organization.
For the next few years, we were honored guests at a handful of dinners for major donors, all of which were held at elaborate homes where the paintings on the walls were not reproductions. These were catered events with valet parking. At the time, we owned one car, a Honda with a large ding on the side. I always suggested to François that perhaps we should park our car a few blocks away and walk. François refused, insisting that, should he suddenly wake up and find himself a multimillionaire, he would like to think of himself as the type who wouldn't be a slave to status symbols, the type who would still remember the little people and the cars driven by the little people. "Plus," he added, "maybe the valets will get mixed up and give us a BMW." At these dinners, we met all sorts of people whose names graced museums and large institutions. These were people who had not had a financial worry in three generations. At age twenty-six, François and I were by far the youngest guests. Knowing that our days at these swanky shindigs were numbered, we tried to make the most of them by trying each and every one of the desserts.
We never did tell my mother-in-law about the china. She never accepted our marriage; even the birth of our children did not soften her. We eventually stopped having contact with her.
The Limoges set has brought us more joy in its absence than it ever did in our cupboards. Of course, we no longer own a set of china to pass down to our kids, but that's okay. François and I plan on giving our children something more valuable, the simple truth that the best way to go through life is to be a major donor of kindness. We'll tell them that it's possible to own a whole bunch of beautiful, valuable things and still be miserable. But sometimes just having a recipe for chocolate Bundt cake can make a person far, far happier.
مشارکت کنندگان در این صفحه
ویرایشگران این صفحه به ترتیب درصد مشارکت:
🖊 شما نیز می‌توانید برای مشارکت در ترجمه‌ی این صفحه یا اصلاح متن انگلیسی، به این لینک مراجعه بفرمایید.