سرفصل های مهم
قاضی ها پول گرفته اند
توضیح مختصر
زمان مطالعه

23 دقیقه

سطح

خیلی سخت
دانلود اپلیکیشن «زیبوک»
این فصل را می‌توانید به بهترین شکل و با امکانات عالی در اپلیکیشن «زیبوک» بخوانید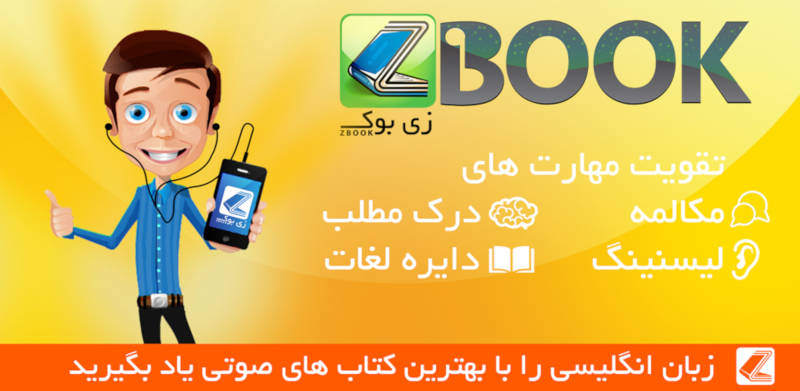 متن انگلیسی فصل
Judges Paid Off
My brother Farshid travels frequently on business. Having accumulated enough mileage to travel to the moon and back, business class, he regularly treats family and friends to free trips to faraway lands. After our first year of marriage, he offered François and me tickets to the Bahamas, if we were interested. We were interested.
The timing was perfect. Both François and I had just changed jobs and we each had a two-week break. Neither of us had ever been to the Bahamas, but how can you go wrong with white sandy beaches, warm water, and swaying palm trees?
We landed in Nassau, where we had reservations for two nights. We had not made any further plans, choosing instead a more adventurous approach. "Let's get there and see which island beckons us" was our motto.
There's a fine line between a sense of adventure and stupidity, and we had crossed that line. Once in Nassau, we discovered that there was no island beckoning us. We had arrived smack dab in the middle of spring break, and the Bahamas were full, full of people far more intelligent than we who had already made reservations on every boat or plane leaving Nassau for the other islands. We were stuck.
Perhaps it is unfair to judge any place during spring break. After all, the students who flock to these resorts are generally not the brightest lights in the American galaxy. These are people for whom a vacation does not officially begin until they have thrown up a couple of times. It seems like such a waste for them to fly to the Bahamas, or anywhere else, since they can just as easily go to a motel in their own neck of the woods and simply pass out for a week. It would serve this country better if these types could have their passports stamped "Domestic Travel Only," thereby limiting the damage they do as national embarrassments.
During our first night, we were kept up till dawn thanks to the drunken festivities taking place in all the rooms around us and in the hallway. We complained to the management: for $180 a night, we should be entitled to get some sleep. Sorry, they said. Hang loose.
We spent the next day desperately trying to find a way to leave Nassau and the spring breakers, a locale that would have inspired Dante to add a tenth ring to his hell. Every bus, plane, and boat was full. We walked around town, asking the locals if they had any idea how we could get to any of the islands. The locals all shook their heads, then asked us if we wanted to buy coke. They weren't talking about the fizzy drink.
By the end of the first day, I was ready to cry. I had seen no swaying palm trees, just swaying drunks. There was no sea life, just piles of beer-bloated students passed out on the beach. They did resemble groups of elephant seals from far away, but the travel brochure had shown dolphins.
We returned to the hotel and asked the security guard whether he had any advice. He suggested we go to the post office and inquire about the mail boats that ferried goods from Nassau to the other islands; they were willing to take passengers, space permitting. We also asked him why the police didn't do anything about all the people trying to sell coke on every corner. "The police are often in on it," he told us. "We have a lot of wealthy cops in the Bahamas." The guidebook that we had purchased in the States listed all the official mail boats. With guidebook in hand, we arrived at the post office and were told there was only one boat, the Spanish Rose, leaving during the next two weeks, and it was departing the next morning at seven. I immediately looked it up in my guidebook. It wasn't listed.
"It's not on the official list," I informed François. "It's probably a drug boat. I'm not going."
"What do you think is going to happen?" François asked.
"We'll be next week's headlines. 'Dismembered Bodies Discovered. Camera Equipment Missing.' I am not going," I repeated.
We stood arguing on the street corner for a while; then François approached a policeman and asked him whether he had ever heard of a mail boat called the Spanish Rose. "Of course," the policeman said enthusiastically.
"See," François said. "Are you convinced it's legitimate?"
I was shocked at the naïveté of this Frenchman. "The cop is in on it," I whispered. "He probably lives in a big house on a hill with an ocean view."
"That's it," François said. "I am going to come here tomorrow morning at six. You do what you want. I, however, will be boarding the boat."
"Fine," I said.
The next morning we showed up early and found a group of Bahamian families ready to board the Spanish Rose. It looked perfectly safe. François asked whether I was embarrassed by the previous day's display of paranoia. "I don't recall," I said, doing my best imitation of a politician on trial. We boarded and found a spot among the crates of tomatoes, potatoes, and eggs and several cages of live chickens.
The boat ride was straight out of a Jacques Cousteau special. We passed by small islands with white beaches and swaying palm trees. The water, which was teeming with fish, changed colors from turquoise to jade to cobalt. Overhead, the cloudless sky presented us with yet another magnificent shade of blue. This was the Bahamas we had dreamed about.
Four hours later, we arrived at the island of Spanish Wells. Our guidebook mentioned only that this small island, inhabited by lobster fishermen, was named after the Spanish sailors who used to come ashore for fresh water.
"Excuse us," we asked the first person we saw at the dock. "Can you tell us where to find a taxi?"
The old man looked us over. "Where are you going?"
"We'd like to find a hotel," we answered cheerfully.
"I'll give you a ride," he said.
We put the suitcase in the trunk and buckled ourselves in. Thirty seconds later, he announced, "Here we are."
He refused to accept money but he did tell us to come to his restaurant, where he served "the best fried turtle on the islands." François's eyes lit up. "Gross," I thought. I draw the line at any animal that features prominently in Aesop's fables.
The receptionist asked us how long we were planning on staying. "About ten nights," we said.
She opened the large reservation book, running her forefinger down each page. She never said a word. She didn't look at us, just turned the pages s-l-o-w-l-y. "That's it," I thought. "They're booked full and we're stranded." Finally she spoke. "This way," she said.
The receptionist, who was also the bellhop, carried our bag to our room, then waited for a tip. We asked her whether the hotel was full. "All the rooms are vacant," she said. They remained that way during our entire stay.
Our room was right on the white, sandy beach. The calm blue ocean filled the horizon. Except for a few palm trees, there was nothing else on the beach.
We put down our bags and decided to go look for a place to eat. Walking up and down the island, we noticed that the streets were empty—no tourists, no locals. The atmosphere reminded me of a book I had read in junior high about a boy who was the only survivor of an atomic bomb and had to rely on his wits to survive. I couldn't remember anything else about the book, but I knew that if I had to rely on my wits to survive, I was far worse off than the turtles. We went back to our hotel, but the receptionist wasn't there. That was because she was now the waitress at the hotel's restaurant.
We were seated after a few minutes and given menus with pictures of lobsters on them. "That's what I want!" said François. "Sorry," said the receptionist-bellhop-waitress, "but it's not lobster season." We ordered conch chowder and sandwiches. The service was quite good, but then again we were the only customers in the restaurant. The food, though, was unbelievably expensive. We later found out that this was because everything has to be brought to Spanish Wells by boat. A box of Cheerios at the island's grocery store, Pinder Market, cost $6.50.
While we were eating lunch, the owner of the hotel, a British man, came to say hello. He was thrilled to see us, especially when he found out we were staying for ten days. He proceeded to tell us a few facts about the island—how, unlike other Bahamians, the inhabitants of Spanish Wells are all white, and how they work six months out of the year catching lobster, earning at least $100,000 per year. This did explain the number of satellite dishes we had seen on our walk.
I asked the owner what he did before he moved to Spanish Wells. "Well," he said, "I worked somewhere you have never heard of."
That's what I say whenever anybody asks me where I was born.
"Where is that?" I asked him.
"Abadan, Iran," he said.
I had to hold myself back from an a cappella rendition of "It's a Small World." It turns out not only did this man live in Abadan, he worked at the same company as my father, the National Iranian Oil Company. He knew my old neighborhood, the local clubhouse, and Alfi's, the general store where I bought all my tea sets.
After lunch, we set out for a walk along the shore. Big, heavy conch shells littered the beach. "I know what I'm bringing back from this trip!" I told François. "Just so you know," he said. "You collect it, you carry it home." We saw no other tourists on the island. François spent his days reading murder mysteries while I schemed of ways to bring back my growing conch shell collection. Taking breaks from doing nothing, we went on long walks, discovering such unusual sights as a drug plane that had crashed years ago on its way from Colombia. Unfamiliar with the nuances of the cocaine trade, we had no idea that it was a drug plane when we first saw it. That evening, we were enlightened about its unique history by our receptionist-bellhop-waitress-historian. Later, we returned to take pictures in front of its hollowed interior where the bags of cocaine had been stored. This was a classic example of travel brochures leaving out the best tidbits.
During our walks, we also discovered the Pinder Restaurant, the Pinder Bakery, and the Pinder Gas Station. Back at the hotel, we asked the owner why most of the businesses were called Pinder. He took out the island's phone book. Almost everyone in the book, all twenty pages, was named Pinder. Apparently the island had been settled by two families, the Pinder family and the Pinder family. "And they had kids and made more Pinders," he added.
Halfway through our stay, as we were eating yet another frighteningly expensive meal, the owner of the hotel approached our table, sat down, and asked us if we were enjoying our stay. His sudden interest in us made me think that he was about to ask us for something. It reminded me of when I was six years old and Farshid would tell me what a wonderful sister I was and then ask me to share my Kit Kat bar with him. Sure enough, the Englishman asked us whether we would be willing to do a favor for the people of Spanish Wells. Good God, I thought. Drug smuggling.
He continued, "Every year, the girls of Spanish Wells compete in a beauty pageant. It's the biggest event of the year and every girl dreams of winning the title and qualifying for the Miss Bahamas pageant. The problem is that we can never find judges who are not related to the contestants, since as you've noticed, it's a small island. We were wondering if you two would do us the honor of serving as judges in this year's pageant." I hate beauty pageants. This may have to do with the fact that I was one of those girls who learn early on that they will have to rely on their brains to open doors. It took me years to overcome the beauty expectations of Iranian culture and a few more years to overcome growing up in Newport Beach, where the standard of beauty involves rigorous exercise, bottles of hydrogen peroxide, and silicone. There was no way I was going to dip my toe in the dysfunctional pond of beauty pageants.
As if reading my mind, the Englishman continued, "It's not just about beauty—there's a talent competition and a question-and-answer segment. Please consider this, since otherwise, we don't have enough judges." There wasn't much we could say. "We'll do it," we said.
"Splendid," he exclaimed.
The next morning, when the receptionist-bellhop-waitress-historian-maid came to clean the room, she greeted us with unusual enthusiasm.
"So I heard you will be judging the pageant this year! I competed three times."
"I thought you can only compete once in a beauty pageant," I said.
"We don't have a lot of girls on the island, so you can keep trying."
The following afternoon, hundreds of residents of Spanish Wells stood on the beach to watch the arrival of a small motorboat. I had not seen this many people since we landed. As the boat approached, I could see a woman wearing a purple hat with large purple feathers waving at everyone. The crowd went wild.
As she gingerly stepped off the boat, we were told this was a former Miss Bahamas who had come to be a pageant judge. The fourth judge would be the son of a wealthy Canadian family that owned a large house on the island.
The next night, François and I, the former Miss Bahamas, and the rich Canadian, who happened to be drunk, met with the pageant's organizer. She breathlessly explained that there would be a bathing suit competition, a talent competition during which each girl would have to represent some aspect of life in the Bahamas, and a question-and-answer segment. This woman was so excited, it became obvious that the pageant was far more than just an entertainment. We were being asked to determine the course of the future for these young girls. I had always known that I would make a great god, but now that I had the opportunity, I wanted to run away.
We were escorted to the pageant by the Englishman, who, like a fisherman bragging about his large catch, let everyone know he had reeled in two judges for the competition. The auditorium was packed with screaming people holding signs declaring their choice for the evening's winner. "Miss Spanish Wells = Chantal!" Seated between the former Miss Bahamas and the rich, drunk Canadian, surrounded by screaming islanders, I could only hope that Pinder Market sold antacid. I had the same dreadful feeling I'd had the last time I was strapped into a roller coaster, although at least that experience lasted only a few minutes. If this evening ever ended, I would be adding "judging beauty pageants" to my list of things never to try again, right under "gymnastics classes" and "blood sausage." The emcee got onstage and managed to quiet the crowd. He announced the names of the six girls competing for the title. Four of them were Pinders. After each name, he had to pause a few minutes to let the cheering die down. At least if I ever compete in a pageant, my large, fertile Middle Eastern family will guarantee me a win for largest cheering section.
The girls then all filed onto the stage, which led to more cheering and screaming and sign waving. They drew straws to determine the order in which they would compete.
First there was the talent competition, during which they were supposed to represent the Bahamas in some meaningful way. Contestant No. 1 came out wearing a lobster costume that can be kindly described as homemade. "I represent the lobster industry," she began. As she spewed out lobster statistics, her stuffed lobster arms and legs bounced up and down, giving the impression that she was waving to eight people simultaneously.
Contestant No. 2 came out covered with a fisherman's net adorned with seashells and fake kelp. She represented the ocean and all that it had to give.
Contestant No. 3 wore a diver's suit, complete with fins, and presented an ode to the coral.
Contestant No. 4 wore a flag of the Bahamas and sang a song that I assume was the national anthem. I had no idea what the song was supposed to sound like, although I was quite sure it wasn't supposed to sound like what I was hearing.
Contestant No. 5, dressed as the sun, wore a yellow leotard complete with a swim cap on which Styrofoam rays of sunshine had been glued. She discussed the beautiful weather in the Bahamas, sharing statistics on the number of days of sunshine and inches of rain.
The last contestant wore a blue dress and read a poem she had written about the ocean. "You are blue, we love you, what would we do, without you …"
By the end of that segment, I wished Scotty could beam me up. Instead, the swimsuit competition began.
Swimsuit competitions go against everything that is right and decent in this world. We're told that beauty is on the inside and that who we are matters far more than what we look like. But could you please just put on this bikini and walk around on high heels so I can judge your inner beauty? I don't know which was worse, to be a contestant or a judge. I wanted to stand up on the table and tell the girls to take off their high heels and hurl them at the organizers of this event, demanding that the pageant be replaced by a spelling bee. Instead, I just sat there and prayed for the end.
For the last part, the deep-question segment, the girls had to answer a question drawn out of a hat.
"What would you do if you were selected as Miss Bahamas?"
"If you could solve one problem, what would it be?"
I'd been hoping the questions would be more interesting.
"If you were to design a theme park around the crashed drug plane, what would you call it?"
"Besides turtles, can you think of any other endangered species that we could cut up and fry?"
Finally, the judges were herded into a small room to discuss the contestants. The former Miss Bahamas, a stunning and intelligent woman, and the only person in the world who could wear a hat with large purple feathers and still look good, reminded us that we needed to pick someone who was articulate, since she felt that this was a major part of the pageant. François and I agreed with her. The Canadian had nothing to say; he apparently could not recall the previous two hours. The rest of us decided that the talent competition had not yielded a clear winner. The Canadian nodded. We decided to ignore the swimsuit competition, calling it irrelevant. The Canadian nodded. We then agreed that there was only one articulate contestant and she should be the winner. The Canadian did not nod again, because he had nodded off. We woke him up and went back into the auditorium, where once again we were greeted with cheers and screams and sign waving. Right then and there I gave up all desire of ever becoming a rock star. It was just too loud.
The girl we had selected was undoubtedly the underdog. She was quite overweight, she was the least physically attractive, and she had the smallest cheering section. She was, however, the most articulate. This may have been because she was considerably older than the other contestants and probably a repeater. The crowd's favorite was a girl named Chantal, who was by far the prettiest and the best-looking in a bathing suit, but we were looking for depth, not beauty.
As soon as the emcee appeared, the crowd fell silent. People started huddling close together, anticipating the next opportunity to scream. The emcee said a few words about how all the girls are so qualified and how hard it must have been to select just one. To a completely hushed audience, he then announced the runners-up, whom we had pretty much picked at random. There were three girls left; everyone assumed the winner was Chantal. He then announced the winner.
I can barely recall the next few moments, because I was having a panic attack. The instant the winner's name was announced, everyone screamed, but this was not a joyous scream. This was a bad scream, the kind of scream that is usually emitted by mobs waving clubs and leads to eventual inclusion in history books. The audience was chanting "No way! No way!" Chantal stood onstage crying. The winner and her mother, who looked just like her daughter but more overweight, came and thanked us. "We can't believe it!" they said. Neither, apparently, could anybody else.
François and I managed to get out of the auditorium, running all the way back to our hotel. "They're going to kill us," I said to François. "That's what you said about the mail boat," François said.
We went into our room and started getting ready for bed, although I was quite sure I would not be sleeping much that night.
"What's that noise?" I asked François.
"What noise?"
"Listen," I said.
We could hear a distinct rumbling that was getting louder and louder. François opened the door, then immediately shut it. "It's nothing," he said.
François has many talents, but lying is not one of them.
By the time I got to the door, I could hear the distinct chanting of a large, angry crowd. "Judges paid off! Judges paid off!"
The protest went on well into the night. I could not fall asleep, knowing that if the mobs stormed our dinky hotel room, my only weapon was a collection of conch shells. I tried to imagine how my parents would be contacted to claim our bodies. "It was a violent incident involving a beauty pageant," they would be told. It was a long night, during which my husband slept like a log.
مشارکت کنندگان در این صفحه
ویرایشگران این صفحه به ترتیب درصد مشارکت:
🖊 شما نیز می‌توانید برای مشارکت در ترجمه‌ی این صفحه یا اصلاح متن انگلیسی، به این لینک مراجعه بفرمایید.