سرفصل های مهم
تمام خویشاونداش
توضیح مختصر
زمان مطالعه

14 دقیقه

سطح

خیلی سخت
دانلود اپلیکیشن «زیبوک»
این فصل را می‌توانید به بهترین شکل و با امکانات عالی در اپلیکیشن «زیبوک» بخوانید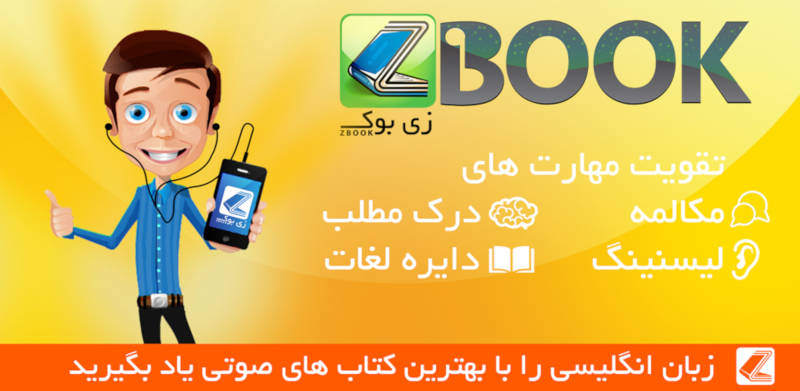 متن انگلیسی فصل
It's All Relatives
It's said that Inuits have more than twenty words for "snow." This seems logical given that the average Alaskan spends a lifetime surrounded by snow, observing details that the rest of us have never noticed.
Having spent my adolescence in Newport Beach, I learned the many nuances of "tan". I learned the difference between a deep tan, a fading tan, a bronze tan, and a new tan. No one would be caught dead with a farmer's tan, which is a tan showing the outline of a T-shirt and shorts. Even worse is a fake 'n' bake, one acquired in a tanning booth. A surfer's tan is the most desirable, since it also comes with sun-bleached hair.
Growing up in Iran, I was surrounded not by snow or tanned people, but by relatives. Not surprisingly, my native language, Persian, contains many more precise words for relatives than does the English language. My father's brothers are my amoo. My mother's brother is a dye-yee. My aunts' husbands are either shohar ammeh or shohar khaleh, depending on which side of the family they are from. In English, all these men are simply my "uncles." Only one word describes their children in English, "cousin," whereas in Persian, we have eight words to describe the exact relationship of each cousin.
When we lived in Abadan, we lived near my father's oldest sister, Sedigeh. She is my ameh, my father's sister. Her four sons are my pessar ameh, "sons of father's sister." Our families spent every free moment together and I always thought of my aunt Sedigeh and uncle Abdullah as a second set of parents. Since my aunt Sedigeh never had a daughter, she regarded me as her own. Always warm and affectionate, she showered me with compliments that stayed with me long after our visits had ended. She often told me that I was smart and patient and that she wished that I were her daughter. She never criticized me, but loved me as only a father's sister could. To me, the word ameh still conjures up feelings of being enveloped with love.
Aunt Sedigeh also had a beautiful garden full of nasturtiums, roses, snapdragons, and sweet peas, a veritable Disneyland for the olfactory sense. We went to her house for lunch every Friday; while the smells of her cooking filled the house, I would go in her garden and smell every flower over and over again. Even though I went there weekly, each visit to her garden was as exciting as the first.
When we moved to America, I no longer had access to those fragrances and I forgot all about my aunt's garden. Strolling through a market in Berkeley one day, I spotted a vaguely familiar flower. I bent down and smelled a sweet pea for the first time in fifteen years. Suddenly, I was six years old again and running around chasing butterflies in my aunt's garden.
After lunch at my aunt's house, the adults napped and I embarked on my favorite adventure, going into my uncle Abdullah's library. Uncle Abdullah, my shohar ameh, was a man of books, a learned man who enjoyed learning for its own sake. Fluent in Arabic, he had a particular interest in linguistic roots. In his thirst for knowledge, he stood alone. Potatoes, radishes, and turnips were the only roots my family cared about. I, however, was fascinated by his interest in words, although I could never understand his explanations. If I asked him the meaning of a word in Persian, he would explain its Arabic etymology, giving endless examples of words sharing the same root. He would then discuss the word's evolution into its present form and throw in a few quotes from the Koran for good measure. By the time my uncle finished explaining, I had usually forgotten my question. Nonetheless, I was entirely fascinated by his passion for words and by how much he knew.
In my uncle's library, I always headed straight for the collected Reader's Digests, which I liked for two reasons: they were small and they arrived in the mail every month from America. I did not know a word of English, yet I enjoyed studying the child-size magazines from cover to cover, trying to figure out what the stories were about. I always made sure to put them back in the exact order in which I had found them, for fear of losing the privilege of browsing in my uncle's library. Years later, after we moved to America, my father bought me my own subscription to Reader's Digest, an event that remains the high point of my life in junior high.
Aunt Sedigeh and Uncle Abdullah now live near my parents in Southern California. Even though their condominium has only a tiny garden, they have managed to cultivate an enviable cornucopia of figs, pomegranates, sweet lemons, and herbs. My aunt is still a wonderful cook and no visit to Southern California would ever be complete without her lentil saffron rice, her eggplant stew with beef shank, or her signature oven-cooked salmon stuffed with homegrown herbs. My sweet ameh still delivers her kind compliments, but nowadays she tells me what a good mother I am, and I tell her what a compliment that is coming from her.
Uncle Abdullah is a translator, a job that allows him to surround himself with his beloved words. His passions, however, have broadened to include computers, which he discovered when he was well into his seventies. This means that whenever my husband, the software engineer, visits Southern California, he spends hours with Abdullah, trying to retrieve lost and deleted files.
"I don't know how it happened," my uncle always says.
My husband reminds him, "When the computer asks, 'Are you sure you want to delete this file?,' just say no."
"It doesn't ask me," my uncle always replies. "They just disappear."
My aunt and uncle have four sons, Muhammad, Mahmood, Mehdi, and Mehrdad, all of whom are married with children of their own. Even though my father considers all his nieces and nephews to be his own kids, he is particularly close to his sister Sedigeh's children because they lived near us in Abadan, allowing my father the pleasure of watching his nephews grow up. He loves recounting endless stories about each one, emphasizing their unusual intelligence, wit, and charm. "We've already heard that one," we tell him, but my father never hears us, for in recounting his stories, he relives the sweetest moments of his life. In return, his nephews adore him.
When my parents want to go on a great vacation, they visit Mehdi, who is a professor in Austria. "Mehdi knows how to show us a good time," they always say. When they want any kind of medical advice, they ask Mahmood, the orthopedic surgeon—"the best surgeon ever," according to them. When my parents want hospitality, they visit Muhammad, whose kindness and generosity remind my parents of their lives back in Abadan. And for entertainment, they always visit Mehrdad, who is their unofficial third son and the proud father of the only two redheaded members of our family. "His kids could be models," boast my parents.
After the Iranian Revolution, my father, unable to find a job in Southern California, had stayed with Mehdi's family while working in Northern California. Mehdi's oldest son, Darius, and Darius's younger brother, Ryan, had moved into one room so that my father could have his own room. Twenty years later, my husband and I cleared out a room in our house so Darius could stay with us while working as an intern at a nearby computer firm. "I guess it's payback time," he said when he arrived. We all laughed, knowing that the thread of kindness and generosity in our family has no beginning and no end. "Just make sure you have room in your house," I told Darius. "Someday, my kids will be coming." When Darius's grandmother Sedigeh was a young girl, she was, according to my father, "the smartest one of all." Times being what they were, Sedigeh was not allowed to pursue her education past sixth grade and was married shortly thereafter. All her brothers became engineers and doctors. My father found this a huge injustice. He always told me that if his sister had been able to pursue her education, she would have become the best doctor of them all, for not only was she smart, she was resourceful as well. He loved to tell the story of how one year, all the family's chickens were dying and nobody knew why. Sedigeh was determined to find the cause. She began to observe the chickens closely and noticed that they appeared to have trouble swallowing. She then performed an autopsy on one of the dead chicks and discovered a tumor in its throat. She then took each chick that was still alive, made a small incision in its throat, removed the tumor, and sewed it back up. They all survived.
Whenever my father told me this story, his eyes welled up. "What an injustice to deny a mind like that an education," he always said, his voice getting smaller and smaller, before he exclaimed: "And you, Firoozeh, will go to a university!" My father could not change the past, but the past had most certainly changed him. "I don't care if you do nothing with your college diploma, but you will have one!" he adamantly declared. It was payback time for my father, whose daughter was destined to claim the education denied his sister.
My oldest paternal uncle, Muhammad, did become a doctor, the first in the family. As a young doctor, he supported his younger siblings, enabling them to continue their education. My amoo had a successful practice in Ahwaz and enjoyed a life of luxury up until the Iranian Revolution. He and his family fled to America in 1980 with just a few belongings. Muhammad's Iranian medical license did not allow him to practice in America, so he had to take both English and medical courses and pass the necessary exams. At fifty-eight, an age when most doctors are thinking of retirement, my uncle had to spend a year as an intern, the oldest one in the hospital.
After completing his education, he set up a practice in Southern California, joining the ranks of other hardworking immigrants pursuing the American dream. Eventually, he managed to create a lifestyle somewhat like the one he left in Iran. He even bought a Mercedes, which, unlike his Mercedes in Iran, he has to drive himself.
My father always says that his brother made the family proud twice, once as a young man when he became a doctor and once as a not-so-young man when he became a doctor for the second time. Uncle Muhammad is our family's symbol of perseverance.
All of my ameh and amoo live within fifteen minutes of one another and manage to get together for every possible occasion, from birthdays to that long-standing favorite, the Miss America pageant. My amoo Muhammad recently turned eighty, an event that the family celebrated with a Hawaiian-themed birthday party. Seventy family members spanning three generations attended. Uncle Muhammad gave a speech and announced that he would never retire. The family cheered.
As boring as graduation ceremonies are, my relatives attend every one, rejoicing in the academic accomplishments of the children and grandchildren. Nobody understands the graduation speeches, but everyone goes to clap and cheer. Like all Iranians, we consider academics to be of the utmost importance. Almost every child in my extended family has attended college, a record that brings tears of pride and joy to the eyes of the older generation, a record that we hope to continue.
My relatives also attend one another's housewarming parties, New Year's celebrations, and baby showers, all en masse. Recently, my pessar amoo, the son of my father's brother, moved into an apartment near UCLA to begin dental school. His father threw him a housewarming party, and fifty members of the family showed up to celebrate in his tiny apartment. "It was great!" my father said.
My father and his siblings drive one another to doctor appointments and pick one another up from the airport. If one goes for a checkup, they all call for the results. They know which one of them has high blood pressure and which one is allergic to dairy products. They know one another's favorite foods and often use the knowledge to lure one another for visits. "Kazem, I just made rice pudding" is my aunt Sedigeh's way of inviting my father over. His other sister, Fatimeh, has her own equally effective siren song: "Kazem, the mulberries are ripe." Together, my relatives form an alliance that represents a genuine and enduring love of family, one that sustains them through difficulties and gives them reasons to celebrate during good times. My father and his siblings have even purchased burial plots together because, as my father told me, "we never want to be separated." Uncle Muhammad, the oldest doctor, purchased a plot high on the hill with a view of the Pacific Ocean. "I've always wanted an ocean view," he says.
Before I married François, I told him that I came with a tribe—a free set of Ginsu knives with every purchase, so to speak. François said he loved tribes, especially mine. Now, whenever we visit my relatives, all of whom dote on my husband, I realize that he didn't marry me despite my tribe, he married me because of them. Without my relatives, I am but a thread; together, we form a colorful and elaborate Persian carpet.
مشارکت کنندگان در این صفحه
ویرایشگران این صفحه به ترتیب درصد مشارکت:
🖊 شما نیز می‌توانید برای مشارکت در ترجمه‌ی این صفحه یا اصلاح متن انگلیسی، به این لینک مراجعه بفرمایید.