سرفصل های مهم
در گاتر بولینگ
توضیح مختصر
زمان مطالعه

5 دقیقه

سطح

خیلی سخت
دانلود اپلیکیشن «زیبوک»
این فصل را می‌توانید به بهترین شکل و با امکانات عالی در اپلیکیشن «زیبوک» بخوانید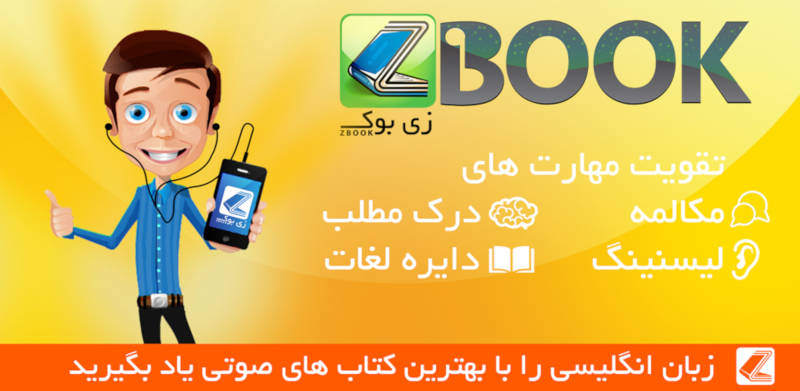 متن انگلیسی فصل
In the Gutter
My father grew up poor in Ahwaz, Iran. His parents died at an early age, brought down by maladies readily cured today. He and his siblings survived through teamwork, and now, even though they are well into their seventies and have many kids and grandkids, they remain the central players in one another's lives. They have supported one another through deaths and illnesses and rejoiced in one another's good fortune. If someone were to ask my father about his proudest moment, he would probably mention the day his nephew Muhammad finally bought a house in America, or the day his great-nephew Mahan graduated from law school. Telling my father that his beloved older sister, Sedigeh, is angry with him is like putting a grown man in time out. He just can't stand it. The unbreakable bond between my father and his siblings serves as a testimonial that even though their parents lived very short lives, they did something right.
My father's hardscrabble life also left him with a burning desire to get rich. History is full of stories of men overcoming poverty to amass great fortunes in steel or pig farming. Others reach great heights through education, becoming successful doctors and lawyers. My father was an educated man, but as a salaried engineer, he had not a chance of becoming rich, and he knew it. Unwilling to abandon his champagne wishes and caviar dreams, my father dreamed of ways to get rich that required neither hard work nor further education. His dream was that the doorbell would ring and he would answer it. Standing there would be a man in a three-piece navy blue suit who would ask him, "Are you Kazem?" "Yes," my father would answer.
Then the man would inform my father that through a series of unbelievable circumstances, he had come into boatloads of money.
It was with this mind-set that my father decided to enter Bowling for Dollars.
In his attempts to embrace American culture, my father had joined the local bowling league. Every Wednesday evening, he would head off to the bowling alley, returning with spellbinding stories about strikes and gutters. Somewhere along the way, he started to believe that he was a gifted bowler. I suspect it had something to do with the American habit of generously heaping praise and encouragement on anyone who tries anything. At some point, someone must have yelled "Good job, Kaz!," which my father interpreted as "You should go on television and win a fortune!" Bowling for Dollars was a game show that merged the fascinating world of bowling with the thrill of Las Vegas. All a contestant had to do to win the jackpot was roll two strikes in a row. The jackpot grew each time a contestant failed to win, taking the excitement up a notch. My parents and I watched the show religiously, with my father's running commentary, which did not resemble that of traditional sports announcers, in the background. My father's comments ranged from "You should've gotten that!" to "I would've gotten that!" From our sofa, bowling looked easy, and we couldn't understand why so many contestants failed to win the jackpot. At the end of each show, viewers were encouraged to call the studio to become a contestant. My father gathered the courage to call and was invited to come for a trial run.
Like a bride preparing to walk down the aisle, my father carefully chose his clothing, got a haircut, and practiced saying "Hello, I am Kazem" to the bathroom mirror. My mother, now a self-declared bowling expert, gave him all kinds of advice. "Make sure you win."
My father drove the hour-and-a-half round-trip to the Burbank studio for the first trial run and returned feeling triumphant. He hadn't bowled any strikes, but he had been asked to return for the second practice. If the second practice went well, he would then appear on television.
Another hour-and-a-half trip for the second practice, and he was selected to return for a taping of the show. My father was hoping that none of the contestants before him would win, so that the jackpot would be really big. He didn't want to merely win the jackpot; he wanted to win a huge one.
The big day finally arrived and my father was ready to strike it rich. He filled the Impala with gas and set off for the third and final drive to the studio. We waited anxiously at home.
My father returned that night looking sadder than I had ever seen him. In his two tries, he had hit a total of only seven pins, winning seven dollars. He had never before bowled so poorly. He blamed his poor performance on everything from the lights to the long drive. We didn't care why he hadn't won; we just could not recall anybody winning so little on Bowling for Dollars. My father had spent several times as much on gasoline just driving back and forth to the studio.
When the performance was aired a few weeks after the taping, we watched in silence. My father looked very nervous on television, especially after he hit his first gutter ball. After the second gutter ball, he looked positively panicked.
After this brush with fame, we no longer watched Bowling for Dollars. We didn't feel the same emotional involvement. Who were we to criticize these people, all of whom managed to win more than seven dollars?
Shortly thereafter, my father gave up bowling entirely, deciding it was a stupid sport, if one could even call it a sport. More important, his Wednesday evening bowling nights had forced him to miss The Sonny and Cher Comedy Hour. Now he was able to squeeze onto the sofa with the rest of us and catch up.
مشارکت کنندگان در این صفحه
ویرایشگران این صفحه به ترتیب درصد مشارکت:
🖊 شما نیز می‌توانید برای مشارکت در ترجمه‌ی این صفحه یا اصلاح متن انگلیسی، به این لینک مراجعه بفرمایید.