سرفصل های مهم
جزیره ی گنج
توضیح مختصر
زمان مطالعه

13 دقیقه

سطح

خیلی سخت
دانلود اپلیکیشن «زیبوک»
این فصل را می‌توانید به بهترین شکل و با امکانات عالی در اپلیکیشن «زیبوک» بخوانید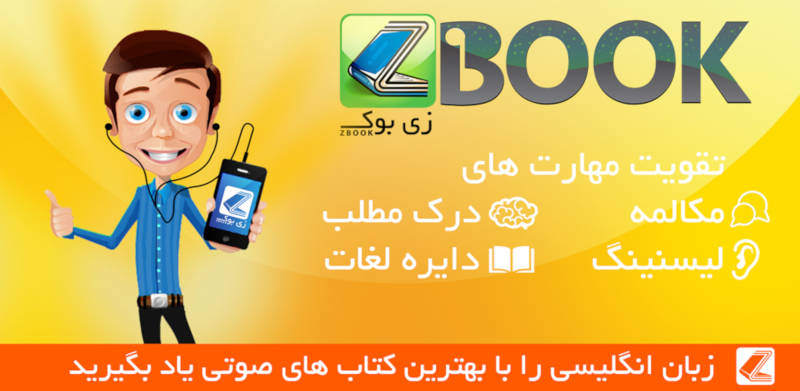 متن انگلیسی فصل
Treasure Island
When he was growing up in Ahwaz, one of my father's greatest joys was going to the movies. Had it been up to him, he would have happily spent his entire childhood in front of the big screen, dreaming his life away. But movies require a ticket, and tickets cost money.
My father's father, Javad, owned wheat fields outside Ahwaz. When it rained, the wheat grew and there was money for movies, sometimes three in one month. When it didn't rain, which was often in Ahwaz's arid climate, money was scarce. My father grew up looking at clouds and always hoping for rain.
Because there was no air conditioning, movies were shown outdoors in the summer. This meant that certain risk-taking people, like my uncle Muhammad, could climb on high walls and rooftops to watch the movies for free. My father, having inherited the cautious and law-abiding genes in the family, could never quite gather the courage to join his older brother on these free movie escapades, even though he really, really wanted to see the films. His older brother finally persuaded him to live a little and join him on his favorite wall for a night at the movies. My father gave in. Just as the two of them were nesting comfortably, along came a police officer. My uncle Muhammad immediately jumped down and ran away, leaving my panic-stricken father abandoned like a fledgling on a high branch.
The policeman, waving his stick, yelled at my father to get down or else. Trembling, he closed his eyes and jumped right into a pile of bricks. He ran away, bleeding all the way home. The deep gash in his shin eventually became infected, and my father was told he might end up losing his lower leg. After six months, the cut finally healed, but it left behind a scar that is still visible.
The movie theater showed a different film every week. There were the Egyptian movies, usually involving a lovelorn couple; an obstacle in the guise of a mean father, a jealous neighbor, or an illness; and the eventual death of one of the lovers. My father hated these tearjerkers, because no matter how hard he tried to resist, he inevitably left the theater in tears. His favorites were the American Westerns, where the good guys always won. He also loved Tarzan, a movie so popular that it had to be shown for several weeks in a row. But my father's all-time favorite movie was the 1934 Treasure Island. After seeing that movie, he decided that his goal was to find a treasure, something that would alter the course of his life forever. And this he did.
The treasure he found was not buried, but rather taped on a wall. It was a poster announcing a competition for Fulbright grants. At the time, my father was twenty-three years old and teaching mathematics and engineering in Abadan. He immediately filled out the form and started dreaming about studying in America. One of his colleagues shattered his fantasies by telling him that Fulbright grants were only for the sons of senators and other rich people: "You don't stand a chance, Kazem." My father was ready to abandon his dreams and end the application process, except that he had already asked his boss for a day off to take the Fulbright exam and he was afraid that if he skipped the exam, his boss would think that he had lied just to get a day of vacation. So he, along with hundreds of others thirsting for an education abroad, took the exam. When the results were announced, my father's name was first on the list of people who had passed.
My father, however, was still convinced that in the end, he would be passed over for the son of a rich family. When he was asked to make a choice of schools in America, he said it didn't matter. He just wanted somewhere warm like Ahwaz that had a farming program, since he figured that animals spoke the same language everywhere, even in America. He also said he wanted to study engineering.
A few months later, six of his colleagues received news that they had been awarded Fulbrights.
My father's classes ended for summer vacation and he accepted an engineering position.
A month later, during a trip to the post office, the postal clerk informed my father that he had received a letter about a month earlier that could not be delivered. Apparently, the letter was addressed to the school, but since my father was no longer teaching, the post office had not delivered it. The clerk handed my father an envelope. It was his acceptance letter to Texas A&M, courtesy of a Fulbright grant, along with a scholarship from the Ford Foundation. The letter stated that he was expected in Texas by a certain date for a forty-day orientation program. My father looked at the calendar. That certain date had been a week ago.
Frantic, he ran to his boss and asked for five days off. Having never set foot outside Iran, he needed to go to Tehran to obtain a passport. He didn't quit his job, fearing that having missed the orientation, he might have lost the scholarship.
In Tehran, he headed straight to the passport office and handed the administrator his identification booklet. The administrator leafed through it, handed it back to my father, and said, "I'm sorry. There's a page missing." Sure enough, the last page, the death certificate, was missing. "But I'm alive!" my father pleaded. No matter. He was told he had to obtain another identification booklet, a process that takes three months.
My father's five-day trip to Tehran turned into a twenty-five-day stay, during which he ran around frantically recounting his story to everyone, hoping that someone might know someone who might be able to expedite the process. A kind administrator finally decided to help, supplying him with an identification booklet within a week. He then obtained a passport. Next stop was the American embassy, where he was issued a visa within a couple of hours.
He then returned to Abadan, quit his job, bid a teary goodbye to his sister Sedigeh and her family, and boarded a plane bound for Texas. By the time he arrived in Austin, he had already missed thirty-five days of the forty-day orientation.
For the remaining five days, he was assigned to a room with a Japanese student who found Americans morally bankrupt. For five days, my father listened to his roommate pontificate on the dangers of their new loose surroundings. On the last night of orientation, during the farewell dinner, one student became completely drunk, draped a tablecloth over his body, and danced wildly on the tables. He was hauled away by the organizers, but not before my father recognized the wild and crazy guy as his roommate.
Throughout the school year, my father studied on weekdays; on weekends, he studied some more. The combination of being shy, not knowing English well, and missing most of the orientation proved to be a recipe for loneliness. During one long weekend, another of the Fulbright students barged into my father's room and announced that he could no longer take the loneliness and would be abandoning his studies to return home. My father tried to dissuade him, but in view of Kazem's thick accent and his unique flair with the English language, it's anybody's guess what actually came out of his mouth. Anyway, the student went back home.
A few days later, my father noticed a large envelope addressed to the departed student. Accidentally opening other people's mail has always been one of my father's favorite hobbies. The envelope contained a letter from the Fulbright office letting the student know that he could transfer to any school he chose, and that any accommodation would be made to ensure a memorable experience. This gave my father a brilliant idea.
He decided he wanted to transfer to another school with a livelier environment, but he didn't want to ask directly for a transfer. He wanted the committee to suggest it. So he painstakingly wrote a letter describing how lonely he was. The Fulbright office responded immediately, telling him that he had been assigned an American hostess who would show him around town on weekends. This is not what my father had had in mind.
The following Saturday, he found himself standing in the lobby of an art museum. His hostess had obviously thought that as an engineering student, my father could benefit from a bit of culture. Little did she know that the only culture my father was interested in was the kind in yogurt. My one memory of a family excursion to an art museum ended with my father asking, "Did we have to pay to get into this place?" After half a dozen culturally enriching weekends, my father decided that the merits of loneliness were highly underrated. Given the choice between spending time with a kind soul who had given up her weekends for some engineer from a country she had never heard of, or reading, say, theories about fluid mechanics, his decision was obvious. My father informed the Fulbright office that, thank you very much, he had been cured of his loneliness.
A few weeks before spring vacation, one of my father's engineering professors asked him if he had any plans to go away for Easter break. He did not. So the professor invited my father to accompany him and another professor to Princeton, New Jersey. Having noticed my father's passion for math and engineering, as well as his tendency to spend long stretches of time alone, they had thought he might want to come along. My father happily accepted, knowing that this was going to be much better than hanging out in art museums. During the long car drive, the professors explained that they would be having a reunion with an old acquaintance. They had attended a seminar taught by this remarkable man years ago and had decided to pay him another visit.
After three days of driving, they arrived in New Jersey. The next day, with my father in tow, the two professors headed to meet their teacher. The year was 1953.
Albert Einstein possessed, according to my father, deep, penetrating eyes; he spoke in a deliberate and gentle manner. One of the professors introduced the Fulbright scholar from Iran. Professor Einstein asked my father to tell him a little bit about the Fulbright program, the key words here being "little bit." My father told him about the history of the grants and how Senator Fulbright had started them after World War II as a means of fostering understanding between the United States and other countries. Kazem said he hadn't believed that a teacher in Abadan would be selected for such a prestigious grant, even though he really was qualified. He told Einstein he had always dreamed of studying in America; how wonderful everything was! And that was just the beginning.
Here was a lonely foreigner who had basically spent an entire year not talking to anyone but who had suddenly decided to spring a year's allotment of conversation on an unsuspecting genius. One can only imagine what was going through Albert Einstein's brilliant mind: "Never ask about Fulbrights again."
Once the soliloquy was completed, Kazem asked Professor Einstein if he knew anything about Iran. He was looking for an excuse to segue into his scintillating speech on the petroleum industry in Iran—its past, its present, and its future. But God was clearly smiling on Albert Einstein, who unintentionally threw Kazem for a loop. "I know about your famous carpets and your beautiful cats." That put an end to the conversation since my father had no idea what he meant by these "beautiful cats," and was not about to ask. When trying to impress the likes of Albert Einstein, one pretends to know what the genius is talking about, especially when it pertains to the country one is representing thanks to a Fulbright grant. So my father said what he always says when he has no idea what the other person is talking about: "Yes, yes." My father returned to Texas a much happier man. His meeting with Albert Einstein had confirmed his suspicion that anything is possible in America. He spent the next few months finishing his studies and getting ready to return to Abadan, where he looked forward to feeling once again the warmth and kindness of his siblings.
He was, however, returning with more than just a diploma. He also had a new dream, in which the treasure was no longer buried. He dreamed that someday, he would return to America with his own children. And they, the children of an engineer from Abadan, would have access to the same educational opportunities as anybody else, even the sons of senators and the rich. It was a dream that my brothers and I were honored to fulfill.
مشارکت کنندگان در این صفحه
ویرایشگران این صفحه به ترتیب درصد مشارکت:
🖊 شما نیز می‌توانید برای مشارکت در ترجمه‌ی این صفحه یا اصلاح متن انگلیسی، به این لینک مراجعه بفرمایید.