سرفصل های مهم
فصل 44
توضیح مختصر
زمان مطالعه

7 دقیقه

سطح

متوسط
دانلود اپلیکیشن «زیبوک»
این فصل را می‌توانید به بهترین شکل و با امکانات عالی در اپلیکیشن «زیبوک» بخوانید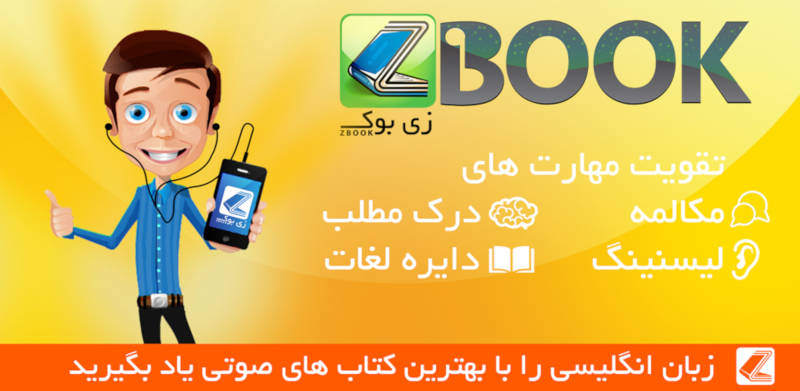 متن انگلیسی فصل
CHAPTER FORTY FOUR
Reception
It seemed that walls of some material like smoked glass were thickening around him, cutting out the red light and hiding the view. It became darker and darker. A moment later, the vehicle settled on a hard surface and stopped.
Stopped on what? Bowman asked himself. Then light returned and, as he looked around him, Bowman knew he must be mad. He was prepared, he thought, for anything. But he had never expected everything to be completely ordinary.
The vehicle was resting on the polished floor of a large hotel room, the same kind of room that you might find in any city on Earth. He was staring at a coffee table, a sofa, a dozen chairs, a writing desk, various lamps, a half-filled bookcase with some magazines lying on it, and even a bowl of flowers.
For many minutes Bowman did not move from his seat. It all seemed real, but there was still the question of air. So he closed the helmet of his suit. Then he opened the door of the vehicle and stepped out into the room.
Like a man in a dream, he walked across to the coffee table. On it sat a normal Bell System Picturephone, complete with local phone book. He bent down and picked it up with his thick gloved hands.
It showed, in the familiar type he had seen thousands of times, the name: WASHINGTON DC. Then he looked more closely and, for the first time, he had proof that, although all this might look real, he was not on Earth.
He could read only the word WASHINGTON; the rest of the printing was unclear, like a copy of a newspaper photograph. He opened the book and looked through the pages. They were all plain sheets of white material which certainly was not paper, though it looked very much like it.
He lifted the telephone and pressed it against the plastic of his helmet. If there had been any sound, he would have heard it. But, as he had expected, there was only silence.
So - it was all a copy, though a very careful one. And it was clearly not intended to deceive but - he hoped - to make him feel at home. He would not remove his suit, though, until he had completed his voyage of exploration.
There were two doors that opened easily. The first one took him into a small but comfortable bedroom. He opened a cupboard door and found four suits, white shirts, underwear and pyjamas.
Next to the bedroom was a bathroom with all the expected things, all of which worked in a perfectly normal manner. And after that was a small kitchen with electric cooker, fridge, cupboards and drawers, sink, table and chairs. Bowman realized that he was hungry.
First he opened the fridge. The shelves were filled with packages and cans; they all looked perfectly familiar from a distance, though the print on their labels was unclear. However, there were no eggs, milk, butter, fruit, or any other types of unprocessed food.
Bowman picked up a package. The larger words on it said that it contained bread, but it seemed too heavy. He opened the paper at one end. It was full of a blue substance. Apart from its odd color, it looked rather like bread pudding.
But this is silly, Bowman told himself. I am almost certainly being watched, and I must look a fool wearing this suit. If this is an intelligence test, I've probably failed already.
Without hesitation, he walked back into the bedroom and began to undo his helmet. When it was loose, he lifted it a little and smelled the atmosphere cautiously. He seemed to be breathing perfectly normal air.
He dropped the helmet on the bed and took off his suit. Then he walked back into the kitchen and ate some of the blue substance. The taste was complicated, but pleasant enough. He looked around for something to drink. There were some cans of beer at the back of the fridge. He opened one, and found that it held more of the blue food.
In a few seconds, he had opened half a dozen of the other packages and cans. Whatever their labels, their contents were the same. So he filled a glass with water from the kitchen tap, and tasted it cautiously.
It was terrible, but that was because it had no taste at all; the tap was supplying totally pure water. His hosts were obviously taking no chances with his health.
Feeling much better, he then had a quick shower and dressed himself in clothes from the cupboard. He lay down on the bed. Above it was the usual hotel-type ceiling TV screen. At first he thought that, like the telephone, it was just a copy. But the control unit beside the bed looked so real that his fingers moved to the ON button. The screen lit up.
He pressed the channel button, and saw a well-known African broadcaster, discussing his country's wild life. Bowman listened for a few seconds, happy to hear a human voice again. Then he changed channels and found himself watching a cowboy film. He changed again and again, and saw a number of TV programmes from different parts of the world.
However, all of them were about two years old. That was around the time TMA-1 had been discovered. It meant that the black object had spent its time recording the radio waves.
He continued to change channels, and suddenly recognized a familiar scene. There, on the screen, was the room he had first arrived in. However, instead of his vehicle, it contained a famous actor who was having a noisy argument with an actress. Bowman was shocked at first - and when the camera followed the angry couple to the bedroom, he almost expected someone to come in.
So his hosts had based their idea of life on Earth on TV programmes. He had learned all he needed to know for the moment, so he turned off the set. He knew he was exhausted, but it seemed impossible that he could sleep. He switched off the light, and within seconds had passed beyond the reach of dreams.
For the last time, David Bowman slept.
مشارکت کنندگان در این صفحه
تا کنون فردی در بازسازی این صفحه مشارکت نداشته است.
🖊 شما نیز می‌توانید برای مشارکت در ترجمه‌ی این صفحه یا اصلاح متن انگلیسی، به این لینک مراجعه بفرمایید.