سرفصل های مهم
فصل 09
توضیح مختصر
زمان مطالعه

8 دقیقه

سطح

ساده
دانلود اپلیکیشن «زیبوک»
این فصل را می‌توانید به بهترین شکل و با امکانات عالی در اپلیکیشن «زیبوک» بخوانید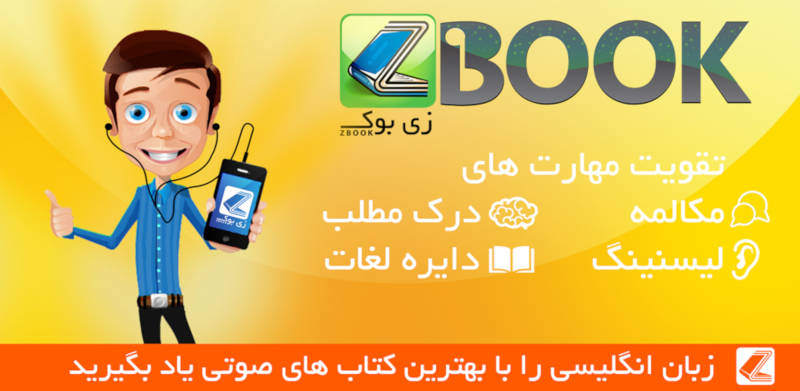 متن انگلیسی فصل
CHAPTER NINE
Moon Ship
'Hello, Heywood,' the Russian said, shaking hands. 'Nice to see you again. How are you - and the children?'
'We're fine,' Floyd said. 'We often talk about the wonderful time you gave us last summer.' He was sorry he could not sound more sincere; they really had enjoyed the holiday at Dimitri's house in Odessa.
'And you - I suppose you're on your way up?' Dimitri asked.
'Er, yes - my flight leaves in half an hour,' answered Floyd. 'Do you know Mr Miller?'
The policeman had now approached, and was standing at a respectful distance holding a plastic cup of coffee.
'Of course. But please put that down, Mr Miller. This is Dr Floyd's last chance to have a proper drink - let's not waste it. No - I mean it.'
They followed Dimitri out of the main lounge into a smaller room with large windows. Soon they were sitting at a table, watching the stars move past. Space Station 1 turned round once every minute, producing an artificial gravity equal to the Moon's. This gave passengers on their way to the Moon a chance to get used to what they would experience there.
'Now,' said the Russian, putting down his drink, 'what's all this about illness at the US Base? I wanted to go there on this trip, but they wouldn't let me. What's happening? Do you want any help from our medical services?'
'I'm sorry, Dimitri - we've been asked not to say anything at the moment. Thanks for the offer, though.'
'Hmmm,' said Dimitri. 'Seems odd to me that you, a scientist, should be sent up to the Moon to look at an illness. Do you have much medical experience?'
Floyd smiled. 'I suppose I'm the sort of scientist that knows about lots of different subjects. Maybe that's why they chose me.'
'Then do you know what TMA-1 means?' Miller's head came up in surprise, but Floyd stayed calm, 'TMA-1? What an odd expression. Where did you hear it?' he asked.
'Never mind,' answered the Russian. 'You can't fool me. But if you've found something you can't handle, don't leave it until too late before you shout for help.'
Miller looked at his watch. 'We're due to board in five minutes, Dr Floyd,' he said.' I think we'd better move.'
Though he knew that they still had twenty minutes, Floyd got up quickly. Too quickly, because he had forgotten the one-sixth of gravity. He had to reach for the table to keep himself down.
'Goodbye, Dimitri,' he said. 'It was nice seeing you.' It was not true, this time, but he felt he had to say it.
As they left the room, Floyd said, 'Phew, that was difficult. Thanks for rescuing me.'
'You know, Doctor,' said Miller, 'I hope he isn't right about us running into something we can't handle.'
'That' Floyd answered,' is what I intend to find out.'
Forty-five minutes later, the Aries-IB moonship pulled away from the station. There was none of the power and noise of a take-off from Earth, just a quiet whistling as the three engines started up. The gentle push lasted no more than fifteen minutes, and during that time it was quite possible to get up and walk around.
Floyd had the whole ship to himself again, though it had been designed for thirty passengers. It was strange and rather lonely, but he had the undivided attention of a steward and stewardess, as well as two pilots and two engineers. He doubted that any man in history had ever received such service, and it was unlikely that anyone would do so in the future. He should try to enjoy this trip, and the pleasure of weightlessness. With the loss of gravity he had - at least for a while - lost most of his worries. Someone had once said that you could be frightened in space, but you could not be worried there. It was perfectly true.
The steward and stewardess, it seemed, were keen to make him eat for the whole twenty-five hours of the trip, and he had to wave away many unwanted meals. It was not difficult to eat in zero gravity, despite the fears of early astronauts. The plates were fixed to the table, and all the food was made sticky. Hot soup was not possible, but apart from this the menus were fairly normal.
Drinks, of course, were a different matter; all liquids had to be kept in plastic squeeze-tubes.
When he was not eating, Floyd gave some attention to the official reports he had brought with him. When he got tired of these, he connected his page-sized news screen to the ship's information system and read the latest reports from Earth. One by one he could look at the world's electronic newspapers. Each of the stories on the front page had a number. When one was chosen, the little square grew until it filled the screen.
There was just one sleep-period, when the main lights were switched off. Floyd lay down on the sofa and got his arms and legs inside the fixed sheet that would prevent him moving away into space. When he woke up, the Moon was filling half the sky. He moved through to the Control Room to watch the final stages of the approach.
The ship was just above the line dividing night and day. It moved towards the dark side, and he could see the sharp tops of the mountains lit by the reflected light from Earth. He felt some weight return as the ship slowed down. Now they were above an enormous crater with a flashing light in its center. A voice was calling above the whistle of the jets.
'Clavius Control to Special 14, you are coming in nicely. Please make all control checks now'
The pilot pressed some switches, green lights flashed, and he called back,' Control checks completed. All OK.'
Now the mountain tops were high above the ship, and then Floyd lost sight of them as the engines blew up clouds of dust. He felt the plane touch the ground, and the pilot shut down the engines. It took Floyd some minutes to accept that they had arrived, and some time longer to believe that after a completely normal flight he had landed on the Moon.
مشارکت کنندگان در این صفحه
تا کنون فردی در بازسازی این صفحه مشارکت نداشته است.
🖊 شما نیز می‌توانید برای مشارکت در ترجمه‌ی این صفحه یا اصلاح متن انگلیسی، به این لینک مراجعه بفرمایید.