سرفصل های مهم
فصل 05
توضیح مختصر
زمان مطالعه

9 دقیقه

سطح

ساده
دانلود اپلیکیشن «زیبوک»
این فصل را می‌توانید به بهترین شکل و با امکانات عالی در اپلیکیشن «زیبوک» بخوانید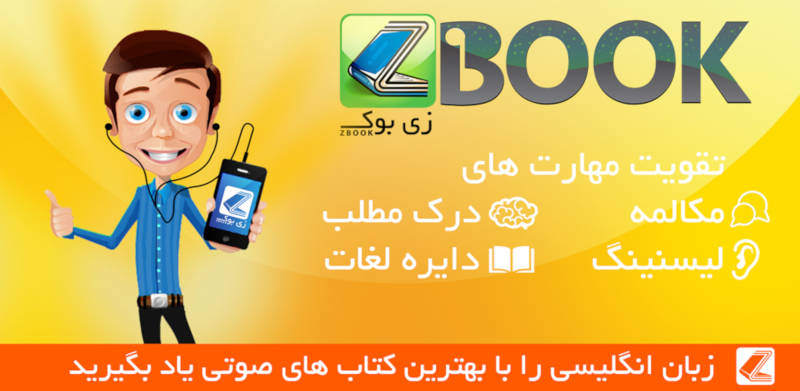 متن انگلیسی فصل
CHAPTER FIVE
The Wrong Pictures
'I'll open the door,' Brad whispers. 'You go in first. I'll lock the door behind us. But stay in the back office. Don't let them see you.'
Feeling more and more as if I'm acting in a film, I do as he says, and soon we're both in the small office at the back of the art gallery with the door locked.
'I'll close the curtains,' he says, still whispering, and soon the room's in darkness.
I realise that the only sound I can hear is Brad's breathing. We're quite alone together, just me and Brad in the darkness. And I know exactly what advice my mother would give me if she were here. 'Move as close to him as you can,' she would say, 'and he might kiss you'
So I do move a bit closer, but Brad doesn't seem to notice.
'I expect you want to know what all this is about,' he says.
'Er… what?' It's difficult to concentrate. My head's so filled with pictures of him kissing me.
In the darkness I hear Brad sigh. 'I said I expect you want to know what all this is about.'
'Oh, er… yes. Yes, please.'
'Read this,' he says, handing me a newspaper.
There's just enough light coming through the curtains for me to read the headline:
'BRIGHTON GALLERY IN FORGERY SCANDAL.'
'What?' I can't believe my eyes. Forgery scandal? 'What does it mean?' I ask again.
Brad's face looks worried. 'Those Ralph Blackman paintings I bought,' he says, 'they turned out to be fakes.'
'Fakes?' I repeat the, word stupidly, and he frowns at me.
'Yes, fakes,' he says very slowly as if I'm a child. 'You know, painted by someone who isn't Ralph Blackman but signed with Ralph Blackman's name.'
'I know what a fake is,' I say a little crossly.
'Good,' he says. 'Then you also know what trouble is. And police questioning. Something like this is terrible for business. We'll lose our good name. Arthur Grant won't be the only artist to leave the gallery.'
'You've been questioned by the police?'
'Yes, most of yesterday. I told them I didn't know about the paintings. I'm not sure they believe me, though.'
'They won't send you to prison, will they?' I say worriedly. Brad's face looks worse than ever, and I realise he hasn't thought about the possibility of going to prison. Why can't I think before I speak?
'I don't know,' he says, sounding really unhappy.
'But you didn't know the paintings were fakes! You really thought Ralph Blackman had painted them. If anyone goes to prison it should be the person who sold them to you!' I say, hoping to make him feel better.
Brad bought the paintings during my first week at the gallery. I remember it well because I thought they were horrible dark pictures of trees and fields in the rain. I didn't say anything about not liking them at the time though. Well, Brad said Ralph Blackman was a famous artist you see, and I didn't want him to know I had never heard of him.
Brad was very pleased because he had bought the paintings so cheaply. The very next week he sold them again for double the money to an American. But now it turns out that they were fakes, not real Ralph Blackmans at all.
'Is this what Tania was so worried about?' I ask him, but when he looks at me I wish I hadn't. He looks sort of… dangerous.
'What do you mean?' he asks. 'How do you know about that?'
My face is going red again. I can feel it.
'Well, last night, I… I wasn't listening. I just… heard. She… Tania wasn't exactly speaking quietly, was she?'
He looks at me for a while, then sighs. 'No, I suppose you're right, she wasn't. And yes, this is what she was so worried about. Tania's father's a judge. She was worried about what he would say if this was in the newspapers.' As he speaks he pushes one hand through his hair. It's something he often does when he's thinking. I love the way it makes his hair all untidy.
I look away from him, trying to concentrate. I know it's important to say the right thing now, and I can't afford to be thinking about Brad's hair. 'Well,' I say, taking a deep breath, 'if you want to know what I think then… well, I think Tania should know this isn't your fault. She should know you wouldn't do something like this on purpose. You aren't a criminal!'
There is silence in the room for a while after my little speech. I wonder if I've said too much. After all, Tania is his girlfriend. Or at least, she was.
Just then we both hear a noise from next door. One of the journalists is shouting through the letterbox.
'Mr Courtney, can you tell us how many of the paintings in your gallery at the moment are fakes?'
'How dare they?' Brad says angrily, and the next moment he's opening the door to the art gallery and rushing through.
'None of the pictures in this art gallery are fakes!' I hear him shout, and I quickly follow him into the gallery. Outside I can see the journalists going crazy. There are perhaps ten or twelve, and they're staring at us through the glass windows as if we're animals in a zoo. Some are taking photographs and some are banging on the glass, shouting.
'Mr Courtney, look this way, please!'
'Is it true the police arrested you yesterday, Mr Courtney?'
'What does Judge Stevenson think about this, Mr Courtney?'
I move to stand next to Brad and instantly the cameras are pointed in my direction too. 'Perhaps we should just leave, Brad,' I suggest, but he won't hear of it.
'No,' he says angrily, 'not until I've killed these fools!'
'Murder wouldn't be very good publicity for the gallery,' I say, taking his arm to lead him back to the office. 'Come on, let's just go.'
But when we get into the office we find the journalists have discovered the back entrance to the gallery.
'Mr Courtney!' they shout, banging on the back door. We're trapped.
'Now what do we do?' I ask, and Brad runs both hands through his hair, thinking.
'I know what I'd like to do,' he replies, 'but I suppose we're just going to have to walk through them. Unless we want to spend the next forty-eight hours trapped in this office, that is.'
'Yes, please!' I think, but Brad is already planning our escape.
'OK, here's what we'll do,' he says. 'We'll walk straight out of the front door and we'll say nothing to them except "no comment". Whatever they say to us, that's all we say, OK? "No comment".'
'No comment,' I say, practising, and he nods.
'Good.' Then he leads the way back into the gallery.
As he unlocks the door the journalists are all shouting questions at him, and when we go outside they crowd around us, shouting and taking photographs.
'Mr Courtney! Mr Courtney!'
'Miss! Can I ask who you are, Miss?'
I look at the journalist who asked the question. 'No comment,' I say. 'No comment!'
We start to walk down Ship Street, but they follow us, so Brad takes my hand. 'Come on,' he says, 'let's run.'
We start to run. So do the journalists. I wish my mother could see me. She would definitely like the way my life has suddenly become so exciting! I'm really enjoying myself!
'Quickly, get into my car,' says Brad when we reach the seafront. I jump in beside him and he starts the engine. As we drive quickly off, I look over my shoulder. The journalists are standing in a disappointed group on the corner of Ship Street.
مشارکت کنندگان در این صفحه
تا کنون فردی در بازسازی این صفحه مشارکت نداشته است.
🖊 شما نیز می‌توانید برای مشارکت در ترجمه‌ی این صفحه یا اصلاح متن انگلیسی، به این لینک مراجعه بفرمایید.