سرفصل های مهم
فصل 07
توضیح مختصر
زمان مطالعه

9 دقیقه

سطح

متوسط
دانلود اپلیکیشن «زیبوک»
این فصل را می‌توانید به بهترین شکل و با امکانات عالی در اپلیکیشن «زیبوک» بخوانید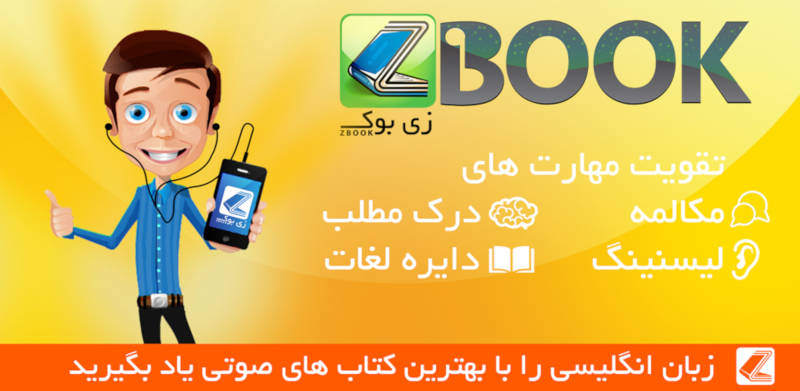 متن انگلیسی فصل
CHAPTER SEVEN
Alone with Brad
In the sitting-room the books on the shelves look boring. Besides, I don't feel like reading. I've got too much on my mind. Being alone overnight here with Brad is my big chance to make something happen between us. I can't waste it.
'Alex,' I tell myself, 'you need a plan.'
Then suddenly I have a brilliant idea. I'll cook a really special meal. A meal so delicious that when Brad tastes it, he'll see that can be creative too.
I hurry to the kitchen to check the fridge. Chicken, carrots, mushrooms, potatoes… Excellent! I can make a chicken casserole.
Singing happily to myself, I set to work preparing the vegetables and chopping up the chicken. Casseroles are perfect for a cold wet winter's day. They warm you up. Also, they are very easy to make, as you'll know if you've ever made one. All you have to do is throw the ingredients into a dish, add a little water, put the dish into the oven and leave it to cook for a few hours. It's impossible for anything to go wrong.
In fact, the casserole is so easy to prepare that after twenty minutes I have nothing to do again. Outside it's still raining heavily, so I go back into the sitting-room to give Brad's books a second chance. I take down an art book but soon put it back on the shelf. It contains pictures of paintings that look a lot like Brad's. Actually, I really hate to admit it, but I'm very disappointed by Brad's paintings. I like Brad so much, I want to like his paintings too, and… well, I don't. I don't even think Mum would like them, actually. She likes a lot of modern art, but I think even she would say Brad's pictures were boring. But I don't want to think about it, because the words 'boring' and 'Brad' just don't go together in my mind.
I choose a detective story and take it over to the sofa. But I'm afraid that by the time I finish reading a few pages of the dull detective's dull inquiries, I'm asleep. So deeply asleep I don't wake up until I hear Brad calling my name, and by then the room's dark.
'Alex,' Brad calls down the stairs, 'I'm sure I can smell something burning.'
The casserole! I jump up and run wildly from the room.
'What's wrong?' Brad asks me from the landing, but I don't stop.
'Nothing, nothing!' I say, running down the hall.
Brad doesn't seem to believe me. He hurries downstairs and arrives in the smoke-filled kitchen shortly after I do. 'Bloody hell!' he swears. 'What have you been doing, Alex?'
As I open the oven door even more smoke fills the room. 'Just a bit of cooking,' I say. 'Cooking and… sleeping.'
I'm sure I don't need to tell you that the evening doesn't turn out the way I'd planned it at all. The only food left in the house is two frozen lasagnes, which Brad heats up in the microwave. I offer to do it, but he won't allow me to.
'No!' he says. 'You'd probably blow the microwave up!' And by now I feel such a failure, I almost think he's right.
I had intended to serve my wonderful meal in the dining room with soft lights and nice music. A romantic background for what - I hoped - would be a romantic evening.
Instead, we eat our heated-up lasagnes in the sitting- room, watching a quiz show on television.
I hate quiz shows. Well, that's not quite true. What I hate about quiz shows is not knowing the answers to any of the questions. If I knew as many answers as Brad obviously does, then perhaps I would like quiz shows as much as he seems to like them.
Here we are, alone in the countryside, sitting next to each other on the sofa. And yet the situation is definitely not romantic.
'Michael Faraday!' shouts Brad in answer to the question: 'Who first thought of the electric light bulb?'
And 'Champs-Elysees!' to the question: 'On what famous street does the Tour de France cycle race end?'
It's only too obvious he's completely forgotten that I'm sitting next to him at all.
'Perhaps you ought to write to the television company to ask if you can appear on the quiz show,' I suggest.
Brad watches as a woman on the television wins ten thousand pounds. 'I'll probably have to do just that with the trouble the gallery's in at the moment,' he sighs. 'I've got to pay the customer who bought those fake Ralph Blackman paintings a lot of money soon, and I'm not certain I can afford it.' He looks at me. 'Actually, Alex,' he says, 'I'm not sure I can afford you any longer, to be honest. As from tomorrow I'm going to have to manage without an assistant.'
What? I stare at him. 'You mean… you don't want me to work for you any more?'
'The job was only temporary,' he reminds me. 'I'm just ending it sooner than I thought I would. I know it's almost Christmas, but I'm afraid I have no choice.'
I sit there with my dirty lasagne plate on my knees, feeling totally shocked.
'It's a pity really,' Brad says. 'Of course, you were about as useful to me in the gallery as you seem to be in a kitchen, but you are pleasant to look at. June isn't. Oh, June's very well-organised but she isn't pretty.'
My mind is finding it difficult to manage. It's trying to deal with two very different shocks at the same time: one nasty shock and one fantastic shock. 'You… you really think I'm pretty?' I ask at last, preferring to think about the fantastic shock rather than the nasty shock.
'Well,' he says, looking at me, 'perhaps not quite so pretty as usual with your mouth open the way it is at the moment.' (I quickly close my mouth.) 'But usually, yes, I think you are pretty. Of course, you have your faults. I mean, your hair's often messy, and some of your clothes are -'
'Don't spoil it!' I say quickly, and he smiles.
'Anyway, I'm afraid the fact that you're pretty doesn't help me to pay that customer the money I owe him, so I'm sorry, but…'
'I have to go,' I finish his sentence for him.
'Yes.'
'Right.'
I'm not doing very well at achieving the things on my list, am I? I'm not married to Brad. I'm not engaged to Brad. I'm not even his girlfriend. And as from tomorrow I'm not even going to be employed by him.
'You aren't going to cry, are you?' he asks, sounding worried. 'I'm not very good with women who cry.'
And suddenly I feel as if I might be very close to tears. 'No,' I say, my voice shaking* a little, 'I'm not… going to… cry.' But then I am crying. I can't help it.
Brad groans. 'Hell,' he says, and takes the dirty plate from my knees and puts it on the floor. 'Come here, you silly thing,' he says, and he looks deep into my red eyes.
'It really isn't anything to cry about,' he says softly, but it's no use, I can't stop crying. In fact, it seems worse with him being so nice to me.
'Oh, Alex, please. Don't cry,' he says, and then … he puts his arm around me.
I'm so surprised I stop crying almost immediately. Ever since I first met Brad I've wanted him to hold me in his arms, and now, at last, it's happened. It's not the same as when I ran into him and he held me to stop me from falling over. It's the real thing. And any moment now, he'll kiss me…
مشارکت کنندگان در این صفحه
تا کنون فردی در بازسازی این صفحه مشارکت نداشته است.
🖊 شما نیز می‌توانید برای مشارکت در ترجمه‌ی این صفحه یا اصلاح متن انگلیسی، به این لینک مراجعه بفرمایید.