سرفصل های مهم
فصل 09
توضیح مختصر
زمان مطالعه

8 دقیقه

سطح

متوسط
دانلود اپلیکیشن «زیبوک»
این فصل را می‌توانید به بهترین شکل و با امکانات عالی در اپلیکیشن «زیبوک» بخوانید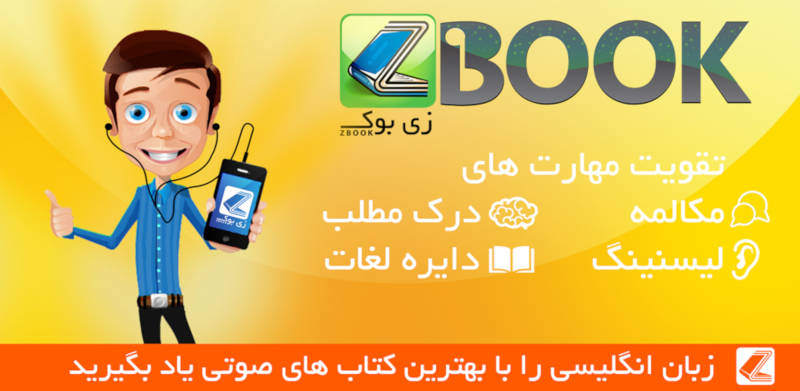 متن انگلیسی فصل
CHAPTER NINE
Wishes Don't Always Come True
The thunderstorm soon passes, but it carries on raining all day. By evening we have played all the games we can think of, and watched children's television. Brad has been up in his studio for hours, only coming downstairs to cook and eat pizza. (I'm still not allowed to do anything in the kitchen more complicated than making coffee.) After I've put Christopher to bed, I try to make myself look nice for the evening, but it's difficult. I've got nothing to change into for a start, and I've just noticed my skirt has patterns of hot chocolate and burnt casserole on it. Clothes aren't the only thing I don't have with me. It's now ages since I had a cigarette. I think I'm going to give up smoking by accident!
Anyway, I brush my hair and put on some of the lipstick I've found at the bottom of my handbag. OK, so the lipstick colour is called Sweet Pink, not Terrible Tania Red, but it's the only lipstick I have with me. It will have to do.
I hear Brad finally leave his studio and go downstairs. I take one final look at myself in the mirror. I think I look OK. Of course, I would like to look better than OK, but OK is all I am.
Closing my eyes, I make a wish. Well, actually, I make ten wishes, but they're all about the same subject: what I want to happen tonight.
Here are my wishes:
As I walk into the room, Brad will look up at me and smile.

He'll pour me a glass of wine and invite me to sit next to him on the sofa.

Romantic music will be playing on the stereo.

The light from the fire will make me look truly beautiful.

Brad will find my conversation interesting and delightful.

We'll look into each other's eyes with growing attraction.

After a while, he'll pull me into his arms.

He won't fall asleep.

We'll listen to the music like this until, eventually, he pulls me even closer and…

We kiss.
But none of my wishes will come true unless I actually leave my bedroom and go downstairs!
In the hall, I take a deep breath, and smile with my Sweet Pink lips. Then I open the door and go in. Brad is sitting in an armchair reading a book. He doesn't look up, so he doesn't see either my smile or my lipstick.
I stand in the middle of the room. 'It… it's a nice fire, isn't it?' I say nervously, but Brad doesn't look up.
'Well, it's certainly hot.'
The room is very quiet. There's no music playing at all, romantic or otherwise.
'How… how did your painting go?'
'Fine, thanks. Is Christopher OK?'
I sit down on the sofa, trying not to feel disappointed that because Brad's in the armchair I can't sit next to him.
Instead, I imagine what it will be like when Brad and I have our own children. Perhaps we'll take it in turns to put them to bed, or maybe we'll do it together, Brad getting them washed, and me telling *hem a story.
'Alex?' Brad says, 'I asked you if Christopher was OK.'
'Oh! Yes, yes, I think so,' I say. 'A bit worried about his mother and father perhaps -'
'Oh, they'll be all right,' Brad says impatiently. 'They always are.'
I frown. 'Do you mean they argue often?'
'Yes,' he says, 'all the time. I'm getting tired of it, to tell you the truth. My sister always panics and thinks it's the end of their marriage. But it never is - she and her husband always get back together again. Of course, she never thinks I might have problems of my own.' He puts down his book and stares into the fire.
'Are you still worried about the gallery?'
'Yes, of course I am.'
I sigh quietly. None of my wishes are coming true yet. 'You just made a mistake with those paintings, that's all. Nobody's perfect.'
'Hmm,' says Brad. 'The problem is, the public expects you to be perfect. Making mistakes is just not professional.'
'I'm sure it will all sort itself out.'
'I don't see how,' he says moodily. 'Sometimes I wish I'd never opened the gallery at all. It's nothing but trouble. Perhaps I need a change of career. The problem is, the only thing I've ever really wanted to be is an artist, and it's very difficult to earn enough money from painting pictures.'
'I want to write a book,' I say after a while and, to my surprise, he laughs.
'You'll never do it!'
I feel really hurt. 'Why do you say that?'
'Because for one thing everybody thinks they could write a book, and hardly anyone does. And for another thing, don't forget I've seen you working at the gallery. You aren't an organised type of person. Writers have to be organised.' He laughs again. 'No, you'll never write a book.'
I'm so disappointed, I just sit there quietly, and eventually Brad realises he's upset me. 'It's nothing personal, Alex. I'm sure you have other strengths.'
But he's just trying to be nice, and, the thing is, I know he's right about me being disorganised. I'm always losing things and forgetting things. Not to mention burning things.
'Cheer up,' Brad says, and I try to smile. It isn't a very successful smile, but he doesn't see it anyway because he's reading his book again.
'Christopher liked the story I told him today,' I tell him, and he looks up briefly.
'That's hardly the same as writing a book though, is it?'
'Isn't it?'
'No!' Brad sighs. 'Look, can we just leave this conversation?'
'All right.' I sit there feeling miserable while Brad reads his book. The only sound in the room comes from my stomach. The pizza was quite small and we ate it hours ago.
'Do you want something else to eat?' I ask at last, but Brad shakes his head.
'No, not for me, thanks. I've got to go out in a minute.'
I can't believe it. 'You're going out?'
He looks at me. 'Yes. That isn't a problem, is it? You aren't frightened of being here on your own or anything silly like that?'
I can feel my face growing hot again. 'No, of course I'm not! My parents practically live in the countryside. I was born in the countryside. I'm not scared of it at all. I like being close to nature and -'
'Good,' Brad says, getting to his feet. 'I wouldn't go if I didn't have something really important to do in Brighton. Feel free to use the telephone. I won't be back too late. And Alex, thank you for agreeing to look after Christopher. I really am grateful.' He stands in the doorway and gives me a look and a smile. Then to finish it off, he pushes his hand through his hair. 'Bye, now,' he says softly.
'Bye…'
He allows the smile and the look to last for just a little while longer and then he leaves the room. Seconds later the front door closes after him and I hear his car start up.
And then I'm alone with a small child, in a strange house, in wild stormy weather. And none of my wishes have come true. Not one!
مشارکت کنندگان در این صفحه
تا کنون فردی در بازسازی این صفحه مشارکت نداشته است.
🖊 شما نیز می‌توانید برای مشارکت در ترجمه‌ی این صفحه یا اصلاح متن انگلیسی، به این لینک مراجعه بفرمایید.