سرفصل های مهم
فصل 10
توضیح مختصر
زمان مطالعه

9 دقیقه

سطح

ساده
دانلود اپلیکیشن «زیبوک»
این فصل را می‌توانید به بهترین شکل و با امکانات عالی در اپلیکیشن «زیبوک» بخوانید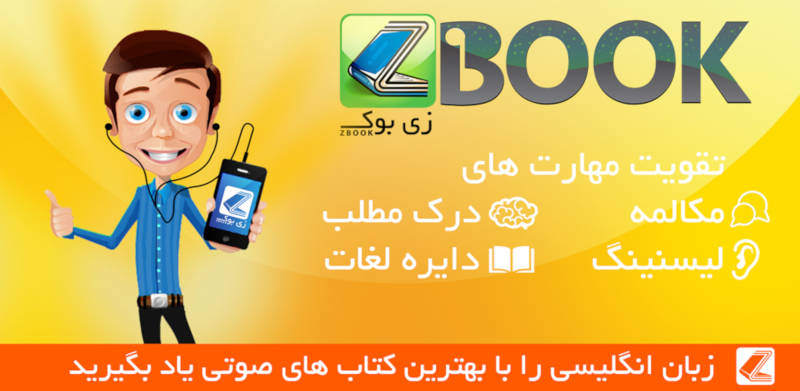 متن انگلیسی فصل
Chapter ten
Plane to Egypt
The hot Egyptian sun shone down on the new Red Sea Research and Tourist Centre. It shone on the low white buildings, the blue sea next to them and the green air-taxi park. It was the year 2050. Tiny air-taxis, looking like insects in the sky, flew here and there, taking passengers to beaches along the coast or to the airport at Marsa Alam.
In the research centre, a well-dressed woman with a young face and white hair was talking to a screen on the wall. She looked Arabic, but her English had no accent.
'OK, Joyce. Well, as you know, the opening ceremony begins at eleven o'clock and your presentation will follow the President's talk. So, we'll see you in an hour? Good. Fine. Bye, then.' The screen went black and the woman turned round.
On the other side of the room two men looked up from the papers they'd been studying.
'Was that Joyce Mutanga?' asked Sven, the taller of the two. He had very blond hair and a Swedish accent. 'She doesn't believe in arriving early, does she, Fatima?'
Fatima was calm as always. 'She called to say they've just arrived at Marsa Alam, so she'll be here in ten minutes.'
The second man looked annoyed. He was Japanese, with a pointed chin and his hair long above his dark eyes but, like the others, he spoke in English. 'Nice of her to let us know,' he said crossly. 'Just an hour before the opening. Why on earth didn't she call earlier?'
Fatima laughed. 'You never know with Joyce, Taka. It's no good getting cross. She's just like that. But I'm pleased she agreed to speak. I don't think this centre would be here if she hadn't done so much to let people know about the type of research we're doing. She's really an excellent media-scientist, one of the best in the world, even if you don't like her as a person.'
'I'm looking forward to meeting her,' said Sven. 'She's African, isn't she?'
'I think so - though I don't know if she's ever actually lived in Africa,' replied Fatima 'She lives in Australia now, in Sydney. I think she's spent most of her life there.'
'She sounds amazing,' said Sven. 'Those presentations of hers are so beautiful, you don't realise how much research has gone into them. And she's only… what? Thirty?'
'Twenty-nine,' said Fatima. 'Yes, you're right, Sven, she's brilliant - she lives for the sea and for her filming. It's strange though. She knows how to talk to people through her films, but when you meet her she's actually very hard to talk to. She doesn't seem interested in people at all.'
The Japanese man still looked cross. 'I met her last year in the south of Japan in the Ryukyu Islands when I worked there. She came down to do some underwater filming. We were looking forward to meeting her. We arranged a party for her, but she only stayed ten minutes. We hardly saw her the whole time she was with us. She just went off on her own - didn't really talk to anyone. I remember her… Beautiful but selfish, I thought. Cold.' He shook his head at the memory.
'Well, I'm happy she's here - cold or not,' said Fatima.
As the supersonic plane landed at Marsa Alam, Joyce Mutanga turned off the video-disk that she wore round her neck and stretched out her long brown legs. She would be happy to get out of the plane, but she wasn't looking forward to the next few hours.
She'd agreed to speak at the opening ceremony because she was interested in the work that Fatima and her team were doing. But even though she had worked in media all her life, she'd never got used to the public. She didn't mind doing the presentation - talking to the hundreds of people in front of her and the millions watching her on TV. She knew she could talk confidently about her work. It was what came before and after that she didn't enjoy. Being polite to people she didn't know, people who only wanted to talk to her because she was famous. Never mind. It would soon be over. The next day she'd be on her way back to Sydney.
She made her way off the plane and straight to the air-taxi. Back in Africa, she thought, looking down at the dry land. But a long way from home.
Joyce's name was known by people all over the world who were interested in studying the life of the seas. But she'd been born in the middle of Africa, in a country which had no coast, where fish were things found in the freezer in supermarkets or sold dried in the markets. As a small child she used to go to the market with her mother and father when they were all still living together, and her mother used to buy the tiny dried fish for dinner. But she'd never seen fish alive and swimming. She'd never seen the sea.
But then everything changed. Her mother moved to Australia to start a new life and, at the age of eight, Joyce joined her. She stood on the beach at Sydney, her African life behind her, and watched the waves crashing on the sand.
'I want to go in,' she'd said to her mother. Her mother had just laughed. But Joyce's school had a swimming pool and in six months she was as confident in water as on land.
She soon moved from the swimming pool to the sea and when she was twelve she did her first underwater dive. A new artificial gill, which allowed divers to take oxygen from the water instead of from a heavy scuba-tank, was just being introduced. Joyce was excited by the freedom it gave her to discover an underwater world where fish were not frozen or dried, but alive and in their own place.
'It's like flying,' she said to her mother. 'You've got no weight. You're completely free. And on your own.'
She started to make videos of what she saw, using a cheap underwater camera. Back at home, she used her computer to add words and music. Her mother worried about her. 'You're fifteen,' she said. 'You should be enjoying yourself. Going to parties. Making friends.'
But Joyce didn't like parties and didn't seem to need friends. By the time she was eighteen, and ready to begin her course in Media and Maritime Studies at the University of Sydney, she was already well known. Her work was on the Internet and she was in touch with marine scientists all over the world. She had found something that filled her life and that she was good at. It was all she wanted, she thought.
مشارکت کنندگان در این صفحه
تا کنون فردی در بازسازی این صفحه مشارکت نداشته است.
🖊 شما نیز می‌توانید برای مشارکت در ترجمه‌ی این صفحه یا اصلاح متن انگلیسی، به این لینک مراجعه بفرمایید.