سرفصل های مهم
فصل 05
توضیح مختصر
زمان مطالعه

12 دقیقه

سطح

خیلی ساده
دانلود اپلیکیشن «زیبوک»
این فصل را می‌توانید به بهترین شکل و با امکانات عالی در اپلیکیشن «زیبوک» بخوانید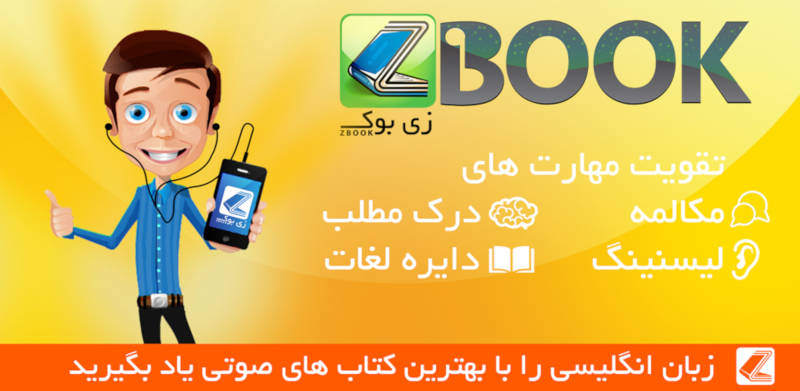 متن انگلیسی فصل
Chapter five
Snowfall
'So you're off with Bernard again this weekend?' It was Saturday morning and Lucretia was sitting in Ikuko's room, drinking coffee. She looked at Ikuko over the top of her coffee cup.
'It's just the photography club. We're going to the country. To a place called Broadway,' Ikuko replied.
Lucretia raised her eyebrows, but didn't say anything. Ikuko knew what she was thinking.
'Were just friends, Lucretia. Really. He knows there's someone in Japan.'
'But, Ikuko, does that someone in Japan know about Bernard?' Lucretia asked.
'It's not like that,' Ikuko began. 'Bernard and I… in some ways we're very close. We like the same things. But we don't talk about him and me and things like that.' She looked at her ring. 'I haven't said anything to Hiroshi. I don't want to worry him… about nothing.'
'But is it nothing?' asked Lucretia. 'Because sometimes when I see you two together, it seems as if there's more.'
'No, there's no more. We go for walks. We talk a lot. I'm finding out about so many different places and people… about Africa, about Zambia: the stories, the music. I'm learning how to dance.' Ikuko remembered the feel of Bernard's hand in hers as they danced together.
When Ikuko was with Bernard, everything seemed fine. So why did she feel so confused?
'Be careful, Ikuko.'
'I'll be all right, Lucretia. Really.'
---
'OK everyone, let's go!' Mike started up the minibus and they drove off through the grey streets, then along the motorway and into the countryside. Ikuko and Bernard looked out of the window at the frozen fields and cloudy sky. Ikuko realised that she was turning her ring round and round on her finger. Bernard was unusually quiet, too. They turned off the motorway and slowed down as the road got narrower and the hills got steeper. Soon they came into a village and the minibus stopped by the side of the street.
'Right, everyone, we're here,' said Mike as he came round and opened the side door. 'I hope you've all got warm clothes on - it's freezing! I suggest we have a look round the village and take any pictures before the light goes. Then meet back at the tea-rooms here at four o'clock.'
The cold wind hit them as they got off the bus. They were in the middle of a street with small old houses on both sides. Although it was only two o'clock, the houses all had lights on. They walked along together, heads down against the cold. Some of the group stopped and went into the little shops, but Mike, Ikuko and Bernard carried on until they reached an old church. They walked down the path to the church door. On either side of the path, there were grey tombstones with the names of people who had died and been laid there under the ground hundreds of years ago. There were small white flowers among the tombstones. 'What are they called?' asked Ikuko.
'They're snowdrops - the first spring flowers,' said Mike.
Ikuko bent down with her camera, trying to take a picture of the small flowers, but it was already too dark. A few flakes of snow started to fall.
'Snow,' said Bernard. 'So this is what it looks like. I've never seen it before.' He turned to Ikuko, smiling.
'Let's go inside the church,' said Mike.
Inside it smelt of stone and candles. They walked around quietly.
'Ikuko, look.' Bernard showed her an old tombstone. There was a stone woman on it, lying with her hands crossed. Ikuko looked at it, wondering about the woman's life. She looked young - about the same age as Ikuko. Suddenly, a flash lit the darkness and Ikuko looked up in surprise. Bernard stood there with his camera. 'You looked lovely standing there, as if you were made of stone yourself,' he said.
When they came out of the church it was snowing harder and the ground was already white.
'Let's try to get some pictures of it,' said Bernard.
But Mike was worried. 'I don't like this,' he said. 'We'd better get back.' They hurried back to the tea-room and found the others there already. Ikuko wanted to stay and get warm but there was no time.
'Sorry,' said Mike. 'But it's a bad road until we get to the motorway. We need to leave as soon as possible.'
They got back into the minibus. Ikuko and Bernard were sitting near the front with Bernard next to the window. Mike got into the driver's seat and set off, driving slowly and carefully. Everyone was quiet. The minibus started to go up a hill, very slowly.
Suddenly there were lights in front of them, then a bang that seemed to go right through Ikuko. She heard screams and felt herself being thrown towards the front window. There was a sound of breaking glass.
A second later Ikuko was lying across the minibus seat, almost on the floor. Bernard had his arms tightly round her.
'Bernard…?'
'Yes… are you OK?'
'I think so.' She pulled herself up carefully. At the back of the bus people were shouting. But at the front everything was quiet. She got up and moved towards the driver's seat. The engine was still running but Mike was not moving. He lay face down in his seat, his hair covered in broken glass, the wet snow blowing in through the broken window.
Ikuko stretched over and turned off the engine. She could hear voices now outside. The driver of the other vehicle - a van - had got out and was talking to the other students. She could just see them, dark against the snow.
She bent over Mike and gently lifted up his face, frightened of what she might find. Bernard came up behind her and she turned to him. 'He's breathing,' she said. 'We need to get help for him. My mobile phone… It's in my bag - probably on the floor somewhere. Can you get it?'
A minute later, Bernard came back with the phone. But she realised she didn't know what number to ring, who to ask for or what to say. She gave it to Bernard. The people outside kept on talking. Suddenly there seemed to be nothing to do except wait, as the snow continued to fall.
Much later that night, the two of them went back to the hostel together. They were both very quiet. Bernard walked with Ikuko to her room. They stood outside while she looked for her key. Then, for a moment, they looked at one another. She remembered how he had held her as the van had crashed into them. 'Thank you, Bernard,' she said.
'Will you be all right now?' he asked.
'Yes,' said Ikuko. 'Yes, thanks.' She went into her room. She listened to Bernard's steps as he walked away and then sat on her bed for a time. 'Maybe I should phone Hiroshi,' she thought. Then she remembered Bernard had her phone.
She decided to have a bath and lay for a long time in the hot water. It wasn't until she was putting her clothes back on that she realised something was missing. The ring wasn't on her finger. 'Maybe I lost it when we crashed,' she thought. But it didn't seem to matter.
She sat in her room, thinking about the day, wondering about Mike. She still felt shaky. Then there were steps outside and a knock on the door. She opened it. Bernard stood there, holding her mobile phone. He gave it back to her. 'I rang the hospital about Mike. They said he's awake now and he seems OK. He's going to have to stay in a few days, but he's going to be all right.'
Suddenly Ikuko found it all too much. She turned away from the door and started to cry. Then she felt Bernard's arms round her. 'Ikuko. It's all right. It's all fine.' They stayed like that for a long time until she stopped crying. She realised that she wanted to stay like this, close to him.
He looked down at her. A silent question, a silent answer. He closed the door behind them.
مشارکت کنندگان در این صفحه
تا کنون فردی در بازسازی این صفحه مشارکت نداشته است.
🖊 شما نیز می‌توانید برای مشارکت در ترجمه‌ی این صفحه یا اصلاح متن انگلیسی، به این لینک مراجعه بفرمایید.