سرفصل های مهم
فصل 11
توضیح مختصر
زمان مطالعه

11 دقیقه

سطح

ساده
دانلود اپلیکیشن «زیبوک»
این فصل را می‌توانید به بهترین شکل و با امکانات عالی در اپلیکیشن «زیبوک» بخوانید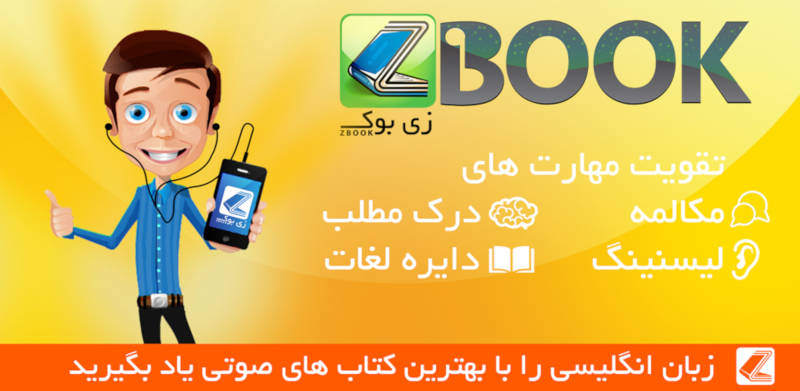 متن انگلیسی فصل
Chapter eleven
Swimming alone
For the audience in the big central hall, it was like being deep under the sea, moving through blue waters. Wherever they looked - the walls, the floor, the ceiling - seemed to be water. Joyce's voice spoke softly, but clearly, over the music. 'And that's why I believe that this project is only a beginning. We must understand that the plants and fish of the sea live with us, not for us. We must work to make sure that we never lose this richness and beauty.'
As Joyce ended her presentation, the water disappeared and the walls and ceiling became white again. For a moment there was silence, then the room was filled with the sound of applause. Of all the presentations, this would be the one everyone would remember. Joyce stood, waiting for the applause to stop. She smiled once and then her face was serious again.
Sven whispered, 'That was wonderful. Brilliant.'
Taka nodded. 'Yes,' he said, pushing the dark hair out of his eyes. 'Not bad at all.'
Joyce was certainly a good speaker. Taka watched her step down from the platform and move towards the door.
'Come on, Sven,' Taka said.
Sven and Taka followed the crowd towards the reception hall, which was built out into the sea. One wall was completely made of glass and beyond it tiny fish swam between pieces of pink and orange coral. Joyce stood among a group of people. She wasn't saying much and she didn't look happy. Sven walked straight up to her.
'Hello. I'm Sven Berger from Sweden,' he said. 'I'm one of the team here in the Red Sea Centre. Can I just say how much I enjoyed your presentation and how much I like your work.'
Joyce looked back at him, unsmiling. 'Thank you.' She didn't say any more.
'Are you staying here long?' Sven continued. 'I've been trying to develop a new type of underwater film. I wanted to ask your opinion about it.'
'No,' said Joyce. 'No, I don't think I'll have time.' Sven realised she wasn't looking at him at all, but looking over his shoulder. The silence became difficult and he felt better when he saw Taka coming towards them.
'Hello. I'm Taka,' he said, smiling politely at Joyce. 'I believe we've met before.'
'Have we?' she asked.
'When you came to the Ryukyu Islands last year.'
'Oh,' she replied. 'I'm afraid I don't remember you. Anyway, if you'll excuse me, I have to go now.' She turned and walked away towards the door.
Taka and Sven looked at one another, their eyebrows raised. 'She might be a famous media-scientist, but it's time she learned to be polite,' said Taka angrily.
'Cool it, Taka. She's not interested in anyone except herself. And her work. So what? Come on, let's get a drink. We're supposed to be having a good time.'
Joyce left the room, trying to keep her face calm. She knew she'd made that Japanese man angry. But why should she remember everyone she met? She was introduced to so many people all over the world. And she never could remember faces. Or names. Except the names of fish.
She went back to her hotel next to the Centre but she couldn't relax. It was four o'clock and she had all the evening ahead of her. She wondered if she could leave now. But it would be sad to go without taking a look at the sea. She changed into her swimming things, put on a skirt, picked up her artificial gill and left the room.
She was just passing reception when she heard her name. 'Joyce! Hi… are you going out?'
It was Fatima. Joyce didn't know what to say. She didn't want Fatima to come with her.
'I thought I'd go for a walk,' she said at last.
'Is that your gill? Were you hoping for a swim?' asked Fatima.
'Yes… maybe a quick one. Is there anywhere near here swimmers can go?'
'There's a beach just down the coast the project people use. I'll fly you down in the micro-plane if you want.'
'I don't want to be any trouble. You must be busy,' said Joyce.
'Oh, it's no trouble. I've booked a meal for the project team at a restaurant just by the beach there - just the three of us. We were hoping you'd join us. We're meeting at seven. It won't take me a minute to drop you there now, and you can join us at the restaurant after your swim.'
Joyce seemed to have no choice. 'Thank you,' she said, and followed Fatima out of the door.
The little plane quietly landed on the sand in the middle of an empty beach.
Fatima turned to Joyce. 'I'll drop you here - this is a good place. The restaurant's only ten minutes' walk away. It's five now, so you've got plenty of time before we meet at seven. You're happy swimming on your own?'
'Yes, thanks,' Joyce said and got out, closing the door behind her.
Joyce sat on the beach for a long time, feeling the late afternoon sun warm on her shoulders. Then, as the sun got lower, she walked down the beach, holding her gill. At the water's edge she stopped and looked down at her feet. In her hurry to leave the hotel, she'd forgotten the bag with her flippers. 'Stupid of me,' she thought. She was a strong swimmer, but it would be difficult to swim far without flippers on her feet. Well, she'd have a short swim since she was here. She had light tennis shoes on, but the beach here was clear and sandy. She decided to keep her shoes on in case there were rocks later on.
The water was warm at first around her legs, then grew cooler as the sea got deeper. She could see her white tennis shoes shining on the yellow sand under the water. When the water was deep enough, she pulled the mask down over her face, turned on her artificial gill and dived under. Suddenly, she was in a new world. The sand danced below her and the sunlight shone through the waves making patterns. Then rocks started to appear in the sand. The small coloured fish who lived among the rocks swam so close to Joyce that she could almost touch them.
Surprisingly quickly, she got to the reef and swam along slowly until she found a place where there was a break. She swam out to the edge. She guessed that the drop below her to the bottom of the sea was at least thirty metres, maybe more. But it was far less frightening than the busy reception hall full of people. She didn't go down deep, but swam along the side of the reef, pausing every now and then to look at the fish and plants that lived there.
When she realised that it was getting hard to see, she swam back up to the surface. She realised she had been down much longer than she'd thought - the sun was low over the hills. At least she wouldn't have to spend very long in the restaurant.
Without her flippers it took her a long time to swim back along the reef. By the time she reached the break in the reef it was nearly dark. She swam back towards the land, raising her head above the water now and then to check she was swimming in the right direction. The sun had gone down now, but there was still a line of light behind the hills in front of her. She couldn't see the sand beneath her, but when she put her feet down they touched the ground. She stood up to walk the last few metres to the edge of the sea. The evening wind against her wet body made her shiver.
The water was only just above her knees now. She took another step forward and almost fell as her foot hit something under the water. Then she screamed, again and again.
مشارکت کنندگان در این صفحه
تا کنون فردی در بازسازی این صفحه مشارکت نداشته است.
🖊 شما نیز می‌توانید برای مشارکت در ترجمه‌ی این صفحه یا اصلاح متن انگلیسی، به این لینک مراجعه بفرمایید.