سرفصل های مهم
فصل 15
توضیح مختصر
زمان مطالعه

17 دقیقه

سطح

ساده
دانلود اپلیکیشن «زیبوک»
این فصل را می‌توانید به بهترین شکل و با امکانات عالی در اپلیکیشن «زیبوک» بخوانید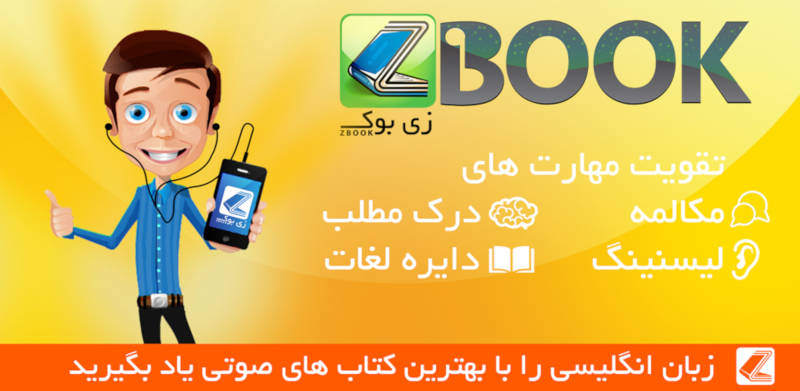 متن انگلیسی فصل
Chapter fifteen
Night dive
That evening Joyce sat by the window in her room in the hospital. She had a thin plastic covering on her left foot. She looked out at the sea in the light of the setting sun. Only twenty-four hours ago she'd been swimming in that sea, feeling safe and at home in the water. She shivered, remembering the danger that the water had hidden.
She heard quick steps coming down the corridor, almost running, then the door opened. She knew who it would be and she was smiling as she turned around. 'Taka!' she said.
'How are you feeling?' he asked.
'Oh, OK. Fine, in fact.'
'Have you seen the doctor again?'
'Yes,' replied Joyce. 'He says I'm all right. He says I can leave tonight if I want. I can walk fine. A bit slow, but it doesn't hurt at all. It's amazing, isn't it? Only twenty-four hours. He says it's because you acted so quickly.'
'Oh,' said Taka. 'That's great.' But he didn't seem sure. He paused for a minute. 'So where will you go now?'
'Home, I suppose,' said Joyce.
'Back to Sydney?' asked Taka.
Joyce thought of her tiny flat in Sydney where she stayed in between travelling. But was it her home?
'Yes, I suppose so,' she said quietly.
'Do you have family there?' Taka asked.
'No… well, my mother used to be there but she lives in the USA now.'
Taka paused, then spoke very fast. 'Why don't you stay for a day or two. I could show you some of the work we've been doing. '
Joyce looked up at him, uncertain. 'I… I'm not sure. Aren't you busy?'
'No, I've got some holiday to take. We could go swimming. You could stay with me.'
'No!' said Joyce, and saw Taka's eyes widen. 'Sorry, I meant… I don't want to go in the sea.'
She didn't know how to explain to him that the thought of the sea, the dark water, filled her with fear. That she felt as if she never wanted to go back there.
Taka looked at her. 'Did the doctor say you could swim?'
'Yes?' she said slowly.
'Right. We're going diving. Right now. You've got to get back into the sea - you've got to face this fear.'
Joyce looked out of the window. The sun had almost set. There were just lines of red in the west. 'I didn't say I was afraid.'
He looked at her. 'You didn't need to say it. I can see. I've been the same - once when my gill went wrong. The only thing to do is to face up to it straight away. But not on your own. We'll do this together.'
'But it's dark…' Joyce began.
'So we'll do a night dive,' Taka said as he jumped to his feet. 'Come on. Your gill's here. And I've got everything else we need. We'll tell the doctor on the way out.'
And Joyce found herself walking out of the door.
Half an hour later they were sitting in the micro-plane.
Taka turned to her, smiling. 'It's ages since I've done a night dive. I suppose you've done lots?'
'Yes… but not for a long time.'
'We'll take a boat out to the reef. Then we can get straight to the deep water,' he said.
They landed behind the restaurant. Five minutes later they were sitting in a little boat moving quietly over the calm water. The moon was out, almost full, making a white path down the sea. In front of them a narrow line of white showed where the rocks of the reefs came up to the top of the water. Then they were through the break in the reef where she had swum the day before. Taka stopped the boat. He handed her a headband with a light on it, and put one around his own head. They put on their flippers and artificial gills.
'Ready?' he asked. Then he was over the side of the boat and in the water. The boat rocked and then was still again. Joyce put a hand over the side. The water was cold and dark. She thought of how far it went below them.
'I can't go in,' she said.
Taka looked at her from the water. 'You've got to come in, Joyce. You can do it.'
Joyce stood up. She waited a few seconds, unsure. Then, suddenly, she dived and was gone.
For a moment Taka was frightened. Then he saw a light moving up through the water towards him. Her head appeared, wet and shining.
'It's beautiful!' she said. 'Come on, Taka.' She took his hand.
Slowly they swam together, his pale body next to her dark one. The coral shone red and purple, quite different from the daytime colours. Beautiful fish came out of their homes in the reef, attracted by the lights Joyce and Taka carried. Now and then Joyce would point at something: Taka's eyes would follow her finger and see some special fish or plant.
They came to the surface together. Taka turned off his torch and leaned over to turn off Joyce's. The full moon shone over them. The lights of the restaurant could be seen in the distance. But here they were on their own.
'Cold?' he asked her. She shook her head.
'I feel wonderful,' she said, smiling. 'Thank you, Taka.'
He reached out a hand to her and pulled her towards him. She came easily, her body weightless in the water. Then he kissed her and she tasted of the sea.
---
Less than an hour later they were at the restaurant. They sat outside looking over the dark water in the moonlight, waiting for their food to arrive.
'Do you often go back to Japan?' Joyce asked Taka.
'I haven't been back for a while. But I'm going on Saturday - to see my grandmother.'
'How old is she?' Joyce asked.
'Oh… about seventy. Not so old.'
'Are you close to her?'
'Yes… I'm her only grandson. She always wanted me to study and travel. I don't think she had a very exciting life - high school, college, company job. Once she was married she left work to have my mother and never went back. She and my grandfather live a quiet life. She speaks good English, though. She used to make me practise with her when I was young. I don't know how she learned it so well.'
'And your grandfather? Is he still alive?' asked Joyce.
Taka smiled. 'Yes. I'm supposed to look like him, but I can't see it. Everyone says so, though.'
'It must be nice. To be all together: parents, grandparents, children. I'd like that, I think.' Joyce looked suddenly lonely.
Taka reached out and took her hand. 'Joyce, have you thought any more about staying here? Do you have to go back to Sydney? Can't you stay a little longer?'
'Where would I stay?' she asked.
'Stay with me,' he said.
She shook her head. 'Taka,' she said, 'I… I'd like to. But I don't think I can.' She paused, looking for words.
'I know. It's all been so sudden. But-' Taka began.
'No, it's not that. It's that I'm not really used to staying with people. I don't think I'm any good at it. My mother wasn't, nor was my grandmother. They both ran away. When my mother left my father, she took me up to my grandfather's house. Then she left Zambia and got a job in Australia. She left me with my grandfather.'
'Were you very unhappy?' asked Taka, thinking of the little girl left on her own.
'No… not then. I missed my parents at first. But I was very happy with my grandfather.'
She told him about her life in those years, walking home to the little house from the primary school down the road with her friends, the red dust warm on her feet. Sitting with her grandfather outside the house at the back, doing her homework. Climbing the mango tree when no-one was looking and eating the sweet yellow fruit.
Then the letter had come from her mother. She had a good job in Australia. She had found a school for Joyce. She wanted her back.
'I cried and cried. I didn't want to go to Australia. I didn't even know where it was. But I went. And then I found the sea. That seemed safe. It was always there.'
'Yes,' said Taka. He was beginning to understand. 'But what about your grandfather?' he asked.
'I really missed him. We used to write sometimes. Once a year or so. Paper letters. He didn't like other messages. He wouldn't use a video-disk. And I went to see him once or twice, just for a few days. But the last few years I've been so busy… Then I had a message from my aunt… my mother's younger sister. Just before I came here. He'd died. He was eighty.'
'I'm sorry,' said Taka.
'I hadn't even known he was ill,' Joyce continued. 'But I was thinking about him today when I was in the hospital. I think I want to go back. Just to see the place again.'
Taka was quiet for a long time. Joyce started to feel nervous. She'd never told anyone so much about herself before. She'd never met anyone she wanted to tell.
'Joyce, you must be tired. Come on. I'll take you back to your hotel,' Taka offered.
Soon afterwards they were walking into the hotel. Taka waited as Joyce went to get her room key. The receptionist gave it to her, then handed her something else. Joyce looked down at it for a minute, then came towards Taka.
'Look.' She gave it to him. It was a paper envelope, looking old and dirty as if many people had touched it. Joyces Sydney address had been crossed out and it had been readdressed to the hotel in Egypt. On the back of the envelope there was a name and address: Bernard Chiluba, 42 Kasama Road, Mungwi, Northern Province, Zambia.
'Bernard Chiluba?'
'My grandfather. It's taken three weeks to get to me. He must have written it just before he died.'
He handed it back to her. She opened it slowly. A key fell from the envelope and dropped onto the floor. Taka bent down and picked it up. It was an old metal key. He held it while Joyce read the letter: a single page of handwriting. Then she handed the letter to him.
Dear Joyce
I wanted to write to you because I know it's time to say goodbye. I've had a long life and now I think it's been long enough. I hope that sometime you'll come back to Mungwi. My house is waiting for you. Here is a key. You'll find some boxes in your old bedroom. They're for you. Maybe you'll find something to look at there.
I hope the house will be a place where you can spend some of your time, and maybe bring your family when you have one. Your mother never found a place where she could be happy, and neither did your grandmother. I'm sorry I couldn't make a place for them. But I hope that you will find a place where you can stay, somewhere in this small world.
Love from
Grandfather
'I have to go,' said Joyce. 'I'll fly from here. I could be there by tomorrow. I'll ask about tickets now. I can fly direct to Lusaka, then change…'
Taka shook his head. 'Joyce, you can't do anything more tonight. You need to sleep. All this after the dive. I shouldn't have taken you out there tonight.'
She looked at him. 'I'm pleased you did.'
'I'll book your flight,' he said. 'I need to get my ticket for Japan anyway. I'll come and meet you here tomorrow morning. We can have breakfast together.'
She put her hand on his arm. 'Wait,' she said.
He stopped and looked at her, uncertain.
'If it's all right,' she continued, 'I'd like to stay with you tonight.'
مشارکت کنندگان در این صفحه
تا کنون فردی در بازسازی این صفحه مشارکت نداشته است.
🖊 شما نیز می‌توانید برای مشارکت در ترجمه‌ی این صفحه یا اصلاح متن انگلیسی، به این لینک مراجعه بفرمایید.