سرفصل های مهم
فصل 01
توضیح مختصر
زمان مطالعه

41 دقیقه

سطح

ساده
دانلود اپلیکیشن «زیبوک»
این فصل را می‌توانید به بهترین شکل و با امکانات عالی در اپلیکیشن «زیبوک» بخوانید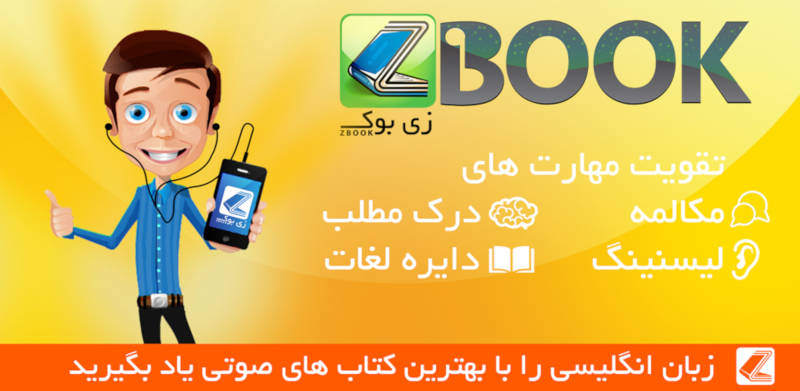 متن انگلیسی فصل
CHAPTER ONE
Monkey's Story
Monkey pulled out some hairs from his chest and, crying 'Change!' threw them into the air. At once, they became several hundred small monkeys.
From the beginning of time, the rock was smoothed and cleaned by Heaven and Earth, by the strong sun and the gentle moon, until one day it broke into two pieces and gave birth to a stone egg, about as big as a child's ball. From the egg came a stone monkey.
At once, this monkey learned to climb and run. But first, it looked north and south and east and west. As it looked, a strange light came from its eyes.
The light shone as far as the Jade Emperor, who sat in the Cloud Palace of the Golden Gates. The Jade Emperor asked his ministers to open the gate of the Southern Heaven and look out at the light.
'This light,' reported the ministers, 'comes from the small country of Ao-lai, to the east of the Mountain of Flowers and Fruit.'
And in the country of Ao-lai, the monkey ran and jumped. He picked flowers, ate grass and fruit, and drank from streams and rivers. His friends were all the animals of that country, and the other monkeys were his family. At night, he slept among the rocks and in the day he walked through the caves.
One day, the monkeys were washing in a stream when one of them spoke. 'None of us knows where this stream comes from. Let's follow it and find out.'
So they all ran up the stream until they came to a great waterfall.
The monkeys shouted, 'Lovely water, lovely water! It starts in a mountain cave and runs all the way to the Great Sea. Who can find the place where the water comes from? If one of us could find this place and return safely, we would make him our king!'
'I will go!' shouted the Stone Monkey. 'I will go!'
Look at him! He shuts his eyes, and with one big jump he passes through the curtain of water. But there is no water where he has landed. Instead he finds a great, shining iron bridge in front of him.
Monkey walked along the bridge and came to a cave. Outside the cave there was a sign: This Cave of the Water Curtain in the Country of the Mountain of Flowers and Fruit Leads to Heaven.
Monkey laughed and jumped with happiness. He ran back across the bridge, shut his eyes and jumped through the waterfall to the other monkeys.
'Good news!' he shouted. 'Good news! Come with me, all of you!'
They followed the Stone Monkey to the Cave of the Water Curtain. There the Stone Monkey sat down and talked to them.
'Gentlemen!' he said. 'I have been through the waterfall and have come back again. I have given you a home in this cave, so am I not your king now?'
The monkeys bowed to the Stone Monkey and they all cried, 'Great King for a thousand years!' The Stone Monkey became the Monkey King and he made other monkeys his ministers.
And all the monkeys were happy. During the day they walked and played on the Mountain of Flowers and Fruit, and at night they slept in the Cave of the Water Curtain. They had everything they wanted. Their lives were complete.
The Monkey King enjoyed this simple life for several hundred years. But one day at a great party with all the other monkeys, he suddenly started to cry.
The other monkeys all bowed, saying, 'Why is our king so sad?'
'Today,' said the Monkey King, 'I am not sad. But I am worried about the future. Sadly, the time will come when I will become old and weak. Yama, King of Death, is waiting to destroy me. I do not want to be born again on Earth. How can I live for all time among the people of the sky?'
The monkeys all started to cry, each thinking of his own mortality. One of them said, 'Only Buddhas and Immortals do not go to Yama, King of Death. Only they live forever.'
'Where can I find these Immortals?' asked the Monkey King.
'Here on Earth they live in very old caves far to the West.'
'Tomorrow,' said the Monkey King, 'I shall say goodbye to you. I shall go down the mountain and travel to the end of the world. I want to learn to live for all time and to escape from death.'
Next morning, he walked to the sea and sailed in a boat to the borders of the Southern World. There he climbed out on to the beach. And then he walked and walked, through towns and cities, to the West.
On the way, he learned to wear clothes and to behave like a human. But he met humans who wanted only to be rich and famous. He met nobody who worried about his mortality.
One day, he came to the Western Ocean, where he built another boat. Then he sailed to the Western Continent, where he saw a very high and beautiful wooded mountain. At the top of the mountain was the Cave of the Moon and Three Stars, where the Immortal Subodhi lived.
Monkey at once bowed and touched the ground with his head three times.
'Where do you come from?' asked the Immortal.
'I am from the Cave of the Water Curtain,' said Monkey, 'on the Mountain of Flowers and Fruit in the country of Ao-lai.'
'That is impossible!' shouted the Immortal. 'Between there and here are two oceans and the whole of the Southern Continent. You are lying!'
'I have sailed across the oceans and walked over the continents for more than ten years,' said Monkey. 'At last I have reached here.'
Monkey told the Immortal how he had come from a magic stone. The Immortal thought that Monkey was a natural product of Heaven and Earth, so he agreed to teach him. Monkey jumped up and down with happiness.
Day after day, he and the other students learned to speak and behave correctly. They learned to write well and to study the Scriptures. When they were not studying, the students grew flowers and trees. They lit fires and fetched water. And so Monkey lived in this way for six or seven years.
Finally, the Immortal sent for Monkey late one night because he wanted to teach him the Way of Long Life.
'Come close and listen carefully,' said the Immortal.
Monkey went down on his knees on the floor at the Immortal's feet, listening carefully. The Immortal recited a magic poem with many lines. The words shook Monkey's soul and he was never the same Monkey again. He thanked the Immortal many times, because now he knew the Way of Long Life.
Time passed quickly and three years later the Immortal again invited Monkey to his room, where he taught him seventy-two transformations. Monkey was a quick learner and he practised until he could change himself into something else, using all seventy-two ways.
One day, when the Immortal and his students were in front of the cave admiring the evening view, the Immortal spoke to Monkey. 'Monkey, how much have you learned?'
'Thanks to you,' said Monkey, 'I have learned a lot. In addition to changing myself into other forms, I can already fly.'
'Let me see you do it,' said the Immortal.
Monkey put his feet together, jumped twenty metres into the air and rode the clouds for a few minutes. Then he dropped to the ground, saying, 'You see, I can ride the clouds.'
'That is not riding the clouds,' said the Immortal, laughing. 'A real cloud-rider can start in the morning from the Northern Sea, cross the Eastern, the Western and the Southern Seas and land again in one day.'
'It sounds very difficult,' said Monkey.
'Nothing in the world is difficult,' said the Immortal. 'Only our own thoughts make things seem difficult. Now I will teach you to fly from one continent to another.'
The other students laughed, saying, 'If Monkey flies all that way, he will be able to earn a living as a postman.'
But Monkey spent all night practising what the Immortal had taught him.
By morning he could fly wherever he wanted.
One summer day, some students were sitting under a tree. A student said, 'Monkey, why do you deserve private teaching by the Immortal? Has he taught you the transformations, by all the seventy-two ways?'
'I have been working on them day and night and now I can do them all,' said Monkey.
'Could you show us?'
Proudly, Monkey made a magic sign, said some magic words and transformed himself into a tree.
'Well done, Monkey, well done!' shouted the other students. They all laughed.
The Immortal heard their laughter and he came running out from the cave.
'Who is making all this noise?' he asked.
Monkey changed himself back from a tree to a monkey. He sat with the students again and said, 'Immortal, we are practising our lessons out here.'
'You were all shouting and laughing!' said the Immortal, angrily. 'I want to know why.'
Then one student said, 'Monkey was transforming himself into a tree, just for fun.'
'You, Monkey, come here!' shouted the Immortal. 'Why do you think I taught you these secrets of life? So you can make other people laugh?'
'I am very sorry,' said Monkey.
'I will not punish you,' said the Immortal. 'But you cannot stay here. You must leave us.'
Monkey started to cry. 'Where can I go?' he asked.
'Go back to where you came from. Go as quickly as you can. Never tell anyone that you were a student of mine. I am sure that no good will come of your life.'
And so poor Monkey said goodbye to everybody. He flew back to the Eastern Sea and his home in the Cave of the Water Curtain on the Mountain of Flowers and Fruit.
'Little ones,' shouted the Monkey King, 'I have come back!'
At once, big and small monkeys leapt out of trees with cries of 'Long live our King!' Then, pushing each other to get near him, they cried, 'Why did you go for so long? We have been watching for your return day after day! While you were away, a demon took our cave and everything we own and many of our children. Now we dare not sleep, night or day.'
'What demon dares to do this?' cried Monkey. 'I will make him pay!'
'King, he is called the Destroying Demon, and he lives north of here. But he comes and goes like a cloud, like wind, like rain, like thunder and lightning, so we do not know where his home is or how far away.'
'Well, don't worry,' said Monkey. 'I will go and look for him.'
Dear Monkey! He leapt into the sky and soon saw in front of him a high mountain and a cave, where the Destroying Demon was waiting for him.
'Where is the owner of the Cave of the Water Curtain?' cried the Demon.
'You have such large eyes,' shouted Monkey, 'but you cannot see Monkey?'
'Oh! You are not half a metre high! If I killed such a small creature with my sword, I would look foolish.'
So the two of them fought with their hands and feet, hitting and kicking each other. Soon the Demon was fighting like a wild animal. Monkey pulled out some hairs from his chest and, crying 'Change!' threw them into the air. At once, they became several hundred small monkeys.
See how the monkeys jump on the Demon, pulling and hitting him. Then Monkey takes up the Demon's great sword and brings it down on his head, breaking it in two. Then, by his magic, he transforms all the monkeys back into hairs.
When Monkey returned home to the cave on the Mountain of Flowers and Fruit, he brought the great sword of the Destroying Demon, and he amused the other monkeys by teaching them to make weapons of wood.
Then, one day, the Monkey King called all the other monkeys to him.
'All this,' he said, pointing to their wooden weapons, 'is only a game. We cannot defend ourselves from a real enemy with these.'
'We know a city that is full of soldiers. They must have plenty of weapons,' the others said. They quickly told Monkey where it was.
'Stay here and amuse yourselves,' Monkey said. 'I will see what I can do.' Dear Monkey! Using his magic, he flew to the city and, with his breath, blew such a strong wind that all the people locked themselves indoors. This was his chance. He found where the weapons were kept, kicked down the door, and changed his hairs into thousands of small monkeys who took the weapons. Carried on a magic wind, they were soon back at the cave.
The monkeys learned to use the weapons, and all sorts of wild animals and demon kings began to call Monkey their king.
But Monkey found his own weapon too heavy, so he went to the Dragon of the Eastern Sea in search of something lighter. The Dragon King welcomed him to the palace, with his dragon children, dragon grandchildren and fish soldiers.
Monkey made his request, and a fish soldier brought out a great sword.
'Too heavy,' said Monkey.
More fish soldiers brought out an enormous fork.
'Too light,' said Monkey.
The dragon mother and her daughter came from a back room in the palace and suggested their magic iron cudgel.
'The Gods used it when they decided how deep the rivers and the seas should be,' said the Dragon King. He agreed that Monkey should have it.
When it was brought, Monkey saw that it was a thick piece of iron six metres long. He used his magic to bring it down to less than a metre. Then he waved it over his head, striking terror into everybody in the room.
But now he demanded something to wear, to go with the weapon, and this was too much. A pair of cloud-stepping shoes, a cap of red gold and a coat of light metal were brought to him, but the angry Dragon King also sent for his brothers from the Southern, Northern and Western Seas and told them about Monkey's many requests.
The Dragon of the South was angry. 'Put him in prison!' he cried.
'No, no,' warned the Dragon King. 'We cannot go near him now. If he touches us with that iron cudgel, he will kill us. Let him keep the clothes. We will complain to Heaven, and Heaven will punish him.'
Monkey took the clothes, but he knew that they were going to complain about him.
Soon after that, the Jade Emperor received the complaint from the Dragon of the Eastern Sea.
'How long,' the Jade Emperor asked his ministers, 'has this Monkey existed, and why does he behave like an Immortal?'
'In the last three hundred years, he has learned a lot,' said a minister. 'Let's give him work here in Heaven where we will be able to watch hint.'
This suggestion pleased the Jade Emperor, and a minister was sent to bring Monkey to Heaven. Monkey tidied his clothes, told the older monkeys to look after the younger ones, and followed the minister to Heaven.
'I am going to give you a job,' said the Jade Emperor to Monkey. 'You are going to look after the Apple Garden.'
Monkey was very happy and ran to the Apple Garden to start work. He was told that on the outer side of the garden were special apples. They were ready to eat once in three thousand years. If you ate one of these, you would become wise, with strong arms and legs and a light body. In the middle were trees with apples that were ready to eat once in six thousand years. If you ate these, you would go up in the air and stay there, and would never grow old. At the back were trees with apples chat were ready to eat once in nine thousand years. If you ate these, you would live longer than Heaven and Earth.
Monkey was very happy with this information. He watched the trees closely, making up his mind to eat the fruit before anybody else got a chance.
Soon, noticing that some apples were ready to eat, he sent his helpers away.
He climbed into a high tree and ate until he could eat no more.
When the Queen of Heaven sent her lady assistants for apples, they were turned away at the gates by Monkey's helpers. 'We must ask the Monkey King first,' they said. 'He is resting in one of the trees.'
But when they came to the tree, they found only Monkey's cap and shoes. They could not see him. In fact, Monkey had made himself five centimetres long and was asleep under a leaf.
The Queen of Heaven's lady assistants picked three basketfuls from each of the first two groups of trees. When they came to the third, they found just one apple. When one of the ladies tried to pick it, Monkey woke up. At once, he changed back to his true size.
'Who are you?' shouted Monkey.
The lady assistants went down on their knees. 'Monkey King, don't be angry. We were sent by the Queen and we could not find you. Please forgive us.'
'Get up from your knees,' said Monkey, his voice full of kindness. 'I have heard that the Queen of Heaven is having a banquet. Can you tell me who is invited?'
Monkey was told that all the Immortals, Emperors of the Four Quarters and Gods of the seas and hills would be there. He immediately asked, 'Will I be invited?'
'I have not heard,' said one of the lady assistants. 'We do not know.'
'Quite right, ladies,' said Monkey. 'Just wait here while I go and see.'
Dear Monkey! He recited some magic lines, crying 'Stay, stay, stay!' The lady assistants were suddenly unable to move while he went off on his magic cloud.
No one had arrived at the banquet yet, but Monkey could smell the food and wine. He sent the servants to sleep by magic. Look at them, how their hands fall to their sides, their heads drop on to their chests, their eyes close! Monkey then took some of the finest and best of the food and drank glass after glass of wine until he was quite drunk.
'Bad! Bad!' he thought to himself. 'I will certainly get into trouble, so I will go home and sleep.'
But it was too late for that.
Back at the Apple Garden, the Queen's ladies were finally saved. They reported that the Monkey King had eaten many of the biggest apples and had now disappeared.
When the great Goddess Kuan-yin arrived for the banquet, she found half the food eaten and all the wine gone. When the servants were woken, they explained that the Monkey King had sent them to sleep. That was the last time they had seen the food and the wine. The Jade Emperor was informed and he sent heavenly soldiers to find Monkey.
Monkey was burned in fire for nine days, and at the end of it his eyes were red but he was still alive. He was attacked with swords and the Gods of Thunder threw thunder at him. But nothing could destroy him.
In the end, hearing of this situation, the great Buddha himself arrived and called Monkey to him. 'How long ago,' he asked him, 'did you try to become an Immortal and learn the things that make you dare behave like this?'
Monkey at once recited:
Born of Earth and Sky, I am a magic Immortal.
I am an old monkey from the Mountain of Flowers and Fruit;
In the Cave of the Water Curtain, I work and laugh and play.
I found a friend and teacher who taught me the Great Secret;
I made myself perfect in the Ways of Immortality,
I learned transformations without limit or end,
I tired of the narrow world of men, and lived in the Jade Heaven.
But why should Heaven's palace have only one emperor?
On Earth king follows king, as the strong bow to the stronger.
Only a hero fights with the Gods of Gods.
That was what Monkey recited. Buddha laughed. 'But you are only a monkey-spirit,' he said. 'The Jade Emperor has been making himself perfect for countless years. How can you hope to take his place and become emperor yourself? You are only an animal that looks half human! Talk no more of this.'
'Why should he be emperor for all time? Tell him to go and to give me my chance,' said Monkey. 'That is all I ask. And if he will not, I will see that he never has any peace.'
'What magic have you got that would help you to take Heaven for yourself?'
'I have a lot of magic,' replied Monkey. 'I can jump through the clouds from continent to continent. Am I not good enough to live in the palaces of Heaven?' Buddha said, 'If you are really so clever, you will sit here in my right hand and then jump off. If you succeed, you can become the Jade Emperor. But if you fail, you will go back to Earth and you will be punished for centuries.'
Monkey thought, 'This Buddha is a complete fool. How could I fail to jump off his hand!'
Buddha held out his hand, which looked about the size of a large leaf. Monkey took the magic iron cudgel that the Dragon King had given him, and that he had transformed into a stick the size of a needle. He put it behind his ear and then he jumped from the hand as far and as fast as he could.
He was flying very fast, but Buddha watched him with the eye of wisdom. Monkey came at last to five high pink towers.
'This must be the end of the world,' said Monkey to himself. 'Now I will return to Buddha, become emperor, and all Heaven will be mine. But I had better leave some sign that I was here.'
Pulling out a hair, he changed it into a writing-brush heavy with ink, and at the bottom of the middle tower he wrote: The great Monkey King reached this place. Then he jumped back to where he had come from.
Standing on Buddha's hand, he said, 'I have gone and I have returned. You can tell the Jade Emperor that his job is mine.'
'You smelly creature,' said Buddha, 'you have been on my hand all the time.'
'You are completely wrong,' said Monkey. 'I travelled to the end of the world, saw five pink towers and wrote on one of them. Would you like me to take you and show you?'
'No need,' said Buddha. 'Just look down.'
Monkey looked down, with his eyes still red from the nine days of fire.
There, at the bottom of the middle finger of Buddha's hand, he saw the words "The great Monkey King reached this place."
Monkey could not speak and his red eyes opened wide in surprise. At last he said, 'Impossible! Impossible! I wrote that on a tower going high into the sky. How did it get on the Buddha's finger? It is magic! I shall go back to look!'
Dear Monkey! He was preparing to jump again when Buddha pushed him out of the Western Gate of Heaven. As he did, he changed his five fingers into Metal, Wood, Water, Fire and Earth. They became a mountain which pressed poor Monkey down with its great weight.
The name Mountain of Metal, Wood, Water, Fire and Earth was written on a large rock on the mountain. Under the mountain there was enough air for Monkey to breathe, but no opening which Monkey's head or hand could squeeze through.
Buddha then told a spirit to look after Monkey and give him food and drink.
'And when the days of his punishment are finished,' said Buddha, 'a man will come here and save him.'
Time passed, and then one day the Buddha said to his followers, 'I have noticed a lot of difference between the people who live in the four continents of the world. The people in the East are polite, peaceful and cheerful. People in the North are lazy and stupid, so do little harm. In our Western Continent, there is no killing, although there is little real wisdom. But in the South, they are greedy and murderous. A knowledge of the True Scriptures might improve them.'
'Do you have these Scriptures?' asked his followers.
'Yes, three baskets of them,' said Buddha. 'One speaks of Heaven, another of Earth, and a third can save people from the Wrong Way. These are the path to perfection, the only gate to the True Way. But down in the real world, people are so stupid that they laugh at them. I need to find someone who will go to the Eastern land. There he might find a believer who could come here from China.
I would give this believer the Scriptures to take back to China and change the hearts of the people.'
The Goddess Kuan-yin came forward and bowed three times.
'I would like to go to the Eastern land and find someone to fetch the Scriptures.'
'Who would be better than you!' said Buddha.
So Kuan-yin called her bodyguard, Hui-yen, who carried a great iron cudgel, and they started at once.
After they had travelled a long way, they came to the River of Sands. There, a horribly ugly creature leapt out of the water and began a terrible fight with the bodyguard.
Suddenly, the creature stopped fighting, looked hard at the bodyguard and asked, 'Who dares to fight with me? Surely I have seen you before in the gardens of the Goddess Kuan-yin?'
'The Goddess herself is here, in front of you,' Hui-yen replied.
'I ask you to forgive me!' cried the creature. 'I am not really the ugly creature that you see. I was given this horrible shape as a punishment for a crime that I did in Heaven. I was sent to the world below, where I am always hungry and I must attack travellers and eat them.'
'But you are adding new crimes on Earth to your crime in Heaven by killing people,' said the Goddess Kuan-yin.
'Why not come with us? If our journey is successful, you will be forgiven and allowed to return to Heaven.'
'I would gladly go back,' the creature answered. 'But I have eaten so many humans. Even now, nine heads are lying on the waters of the River of Sands. I have played games with them and I do not think I will be allowed back into Heaven after that.'
'Don't be silly,' she replied. 'Take the heads and hang them round your neck.
I shall make you a priest and give you the name "Sandy Priest".
Wait here and never again take a human life. You will see that a man will come this way. He will be looking for the Scriptures and a good use will be found for the nine heads.'
So the Goddess and her bodyguard continued their journey and came to a high mountain with a most horrible smell. A dirty, smelly, piglike creature leapt out and attacked Kuan-yin with a great fork and fought hard with her bodyguard.
For safety, Kuan-yin stood in the sky above them and then threw down flowers, which fell between the bodyguard's cudgel and the fork.
'Fighting with flowers?' cried the pig. 'What kind of priest are you?'
'The great Goddess Kuan-yin threw them down on us from her cloud, where she is standing,' replied the bodyguard.
At once, the pig bowed to the sky. 'Forgive me, Goddess, forgive me! I am not really a pig at all. For a crime in Heaven, the Jade Emperor sent me down here.'
'This is a chance for you,' said Kuan-yin. 'We are on our way to China to look for a man who will collect the Scriptures. If you went with him to India, we would forgive all your crimes.'
'I will! I will!' the pig-like creature shouted.
So they gave him the name of Pigsy, and left him to watch for the pilgrim who would collect the Scriptures.
The Goddess and her bodyguard went on their way and soon they met a dragon who had fought against the Gods.
'Can you help me?' the dragon cried out.
Kuan-yin went back to Heaven. She asked the Gods to forgive the dragon if he would transform himself into a white horse and carry the pilgrim to India.
Continuing their journey, the Goddess and her bodyguard suddenly saw a mountain covered in magic fog and lit by golden light from Heaven. They recognised it at once as the mountain which covered the Monkey King.
Kuan-yin looked sad and recited:
Long ago he was purposelessly brave.
In his blackness of heart he spoiled the Heavenly Apple Banquet
And tried to take the place of the Jade Emperor.
Will he ever again be free and win back his name?
Then came a voice from inside the mountain: 'Who is reciting a list of my crimes?'
Kuan-yin found the spirit who looked after Monkey. This spirit led her to Monkey's prison under the mountain, which was a kind of stone box.
Monkey looked out through a thin opening with his red eyes and cried, 'You are the Goddess Kuan-yin! Why have you come here? Buddha tricked me and I have sat in this little box for five hundred years. But I am very sorry for the things I have done and now I want to do good in the world.'
Kuan-yin was very happy. 'Just wait quietly here until I return with my pilgrim and he will save you,' she said.
And so they left Monkey and went on to the East, to find the pilgrim.
مشارکت کنندگان در این صفحه
تا کنون فردی در بازسازی این صفحه مشارکت نداشته است.
🖊 شما نیز می‌توانید برای مشارکت در ترجمه‌ی این صفحه یا اصلاح متن انگلیسی، به این لینک مراجعه بفرمایید.