سرفصل های مهم
فصل 06
توضیح مختصر
زمان مطالعه

31 دقیقه

سطح

خیلی سخت
دانلود اپلیکیشن «زیبوک»
این فصل را می‌توانید به بهترین شکل و با امکانات عالی در اپلیکیشن «زیبوک» بخوانید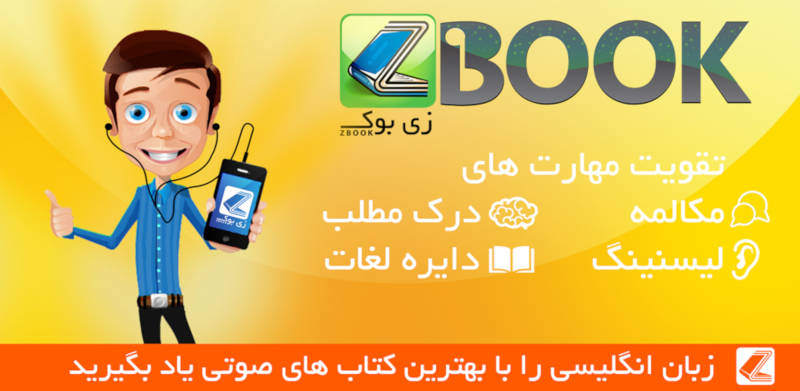 متن انگلیسی فصل
CHAPTER SIX
The End of the Journey
'Hey!' said Pigsy. 'You have just made the others Buddhas. Why am I not a Buddha too?'
Many Protectors had watched over Tripitaka and his followers on their frightening but wonderful journey to the West. Now the Protectors appeared to Kuan-yin.
'We wish to report that we have followed your holy orders. And, without his knowledge, we have protected the young Priest of T'ang on his journey to the West.'
'I would like to know,' said the Goddess, 'how the pilgrims behaved on their journey.'
'They were brave, they never gave up, and they never forgot the importance of their work. They had many problems along the way - too many to tell. But we have a record of the most difficult fights.'
The Protectors then read to the Goddess Kuan-yin a list of all the fights that the pilgrims had fought. They had fought on their journey against animals, humans and spirits.
Kuan-yin read the list slowly and carefully: 'Tripitaka falls into a hole and is attacked by a tiger, but is saved by his follower Monkey…' She finished with Tripitaka losing his human body when he stepped into the bottomless boat.
'In our religion, nine times nine is a very important number. You have listed eighty fights,' said the Goddess. 'That is one short of the holy number of eighty-one. There has to be one more fight, so please arrange it.'
When the Goddess had spoken, the Protectors immediately stopped the magic wind that was carrying the pilgrims through space. Suddenly, and without any warning, the horse, the Scriptures, the Master, Monkey, Sandy and Pigsy all fell down to Earth.
Tripitaka looked very surprised to find himself standing on the ground instead of flying through the air.
Pigsy laughed and laughed. 'Well, you never know what is going to happen next, do you?' he said. 'One minute we are rushing at great speed; the next minute we have both feet on the ground.'
Sandy said, 'I think that it was very thoughtful of them. They probably thought we would like a rest.'
'Well,' said Monkey, 'if you sit without moving for ten days, then surely you will speed down nine waterfalls in one day.'
'That is enough rubbish!' said Tripitaka. 'Will you please try to find out where we are.'
'I know, I know,' said Sandy, looking around. 'Listen to that sound of water.'
'It makes Sandy feel at home,' said Monkey.
'It must be…' Pigsy started to say, but Sandy interrupted him.
'It is the River That Leads to Heaven and this is the western riverbank,' Sandy said.
'I recognise it now,' said Tripitaka. 'On the other side is Mr Ch'en's farm, where you saved the boy and the girl from the Great King. They were very grateful to us and wanted to build a boat for us. In the end, the turtle carried us across. I remember that on this side there are no houses at all. How are we going to manage this time?'
'A trick like this from humans is to be expected,' said Pigsy. 'But not from Buddha's own followers. Buddha told them to take us straight back to China. What do they mean by dropping us in the middle of the journey? They have left us in a difficult situation.'
'I do not know what you two are complaining about,' said Sandy. 'The Master is not a common mortal now. We saw his earthly body go past us down the Cloud River. He will not sink into the water this time. With all three of us to help him, he will surely be able to get across.'
Monkey smiled to himself. 'It is not going to be as easy as that,' he said.
Why did Monkey say that it was not going to be easy? They had enough magic power to cross a thousand rivers! But Monkey knew that the number 'nine times nine' had not yet been reached. He knew that Buddha expected one more fight.
They walked along slowly, wondering what to do. Suddenly, they heard a voice saying, 'Priest of T'ang, Priest of T'ang, come over here.'
As there was nobody on land and no boat on the river, they were very surprised. But suddenly a large white head appeared in the water.
'Well,' called the turtle, 'I have been waiting for you all this time.'
'We are very glad to meet you,' said Monkey. 'Come a little closer.'
Once again, the turtle came out of the river. Monkey led the white horse and then the pilgrims, carrying their luggage, on to its back. Pigsy sat behind its tail, Tripitaka stood on one side of its head and Sandy on the other. Monkey stood with one foot on its neck and the other on its head.
Monkey cried, 'Time to go, Old Turtle! Go gently!' And the turtle swam easily through the endless waters until evening came.
But when they were nearly at the far side, the turtle suddenly asked Tripitaka an important question. 'When I took you across last time, I asked you to find out from Buddha how long I have to wait before I become a human. Did you remember to ask Buddha?'
Unfortunately, Tripitaka had been so busy with his own problems - losing his mortal body, going up the mountain, meeting Buddha and all his followers, taking the Scriptures - that he had had no time to think of anything else.
Tripitaka did not want to tell a lie but he did not know what to say.
When no answer came, the turtle knew that he had not asked. It was very annoyed. The turtle did not think it had asked for much. And it was true, it had not.
'You have broken your promise!' said the turtle. Without another word, it dived deep down into the water, leaving the four pilgrims, the horse and the holy Scriptures in the river.
But there was some good fortune in their misfortune. First, Tripitaka was now immortal and could not die under water. Second, the white horse was really a dragon and could swim very well. Third, Pigsy and Sandy were both perfectly happy in the water. Monkey, of course, just leapt into the air and helped his Master back to the land.
But the Scriptures and all the luggage were wet, and as they climbed to the riverbank a great wind began to blow. The sky grew black and lightning lit up the sky. Tripitaka held the Scriptures close to him while Sandy held the luggage and Pigsy held the white horse.
Monkey knew that this storm was caused by demons who were trying to steal the Scriptures. The demons attacked all through the night, stopping only when the sun began to come up. And although nobody could see them, Monkey hit out with his cudgel at them, holding it in both hands and hitting first to the right and then to the left.
Tripitaka, who was already wet from the storm, was left shaking with fear.
'Monkey,' he asked in a shocked voice, 'what does all this mean?'
'It is jealousy,' answered Monkey. 'The success of our journey has put jealousy in the heart of every demon in Heaven and on Earth, because our power is almost as great as theirs now. It is good that you kept the Scriptures close to you. That and my cudgel saved us from losing the holy words.'
Tripitaka then understood and he thanked Monkey for his protection.
When the sun was hotter, they dried their clothes and the Scriptures on a rock. Even today this rock is called The Rock Where the Scriptures Were Dried. They also dried their shoes and clothes.
When they had almost finished, some workers came past. They said, 'Are you not the gentlemen who crossed the river to fetch the Scriptures from India?'
'That is right,' said Pigsy. 'How do you recognise us?'
'We are from Mr Ch'en's farm,' they answered.
'How far is it from here?' Pigsy asked.
'If you went about twenty kilometres south from here, you would come to it,' they answered.
'Let's take the Scriptures and dry them at the farm,' said Pigsy. 'If we go there, we can sit down comfortably and get something to eat.'
'I am not going,' said Tripitaka. 'We can dry the scriptures very well here.'
But then Mr Ch'en himself appeared. 'I see that you have got the Scriptures,' he said happily. 'Please come home with me!'
'Wait until our Scriptures are dry,' said Monkey. 'Then we will go home with you.'
'I see that your clothes are wet too. What has happened to you?' asked Mr Ch'en.
Tripitaka explained about the white turtle. When he finished, Mr Ch'en again asked them to follow him home. In the end, Tripitaka accepted the kind offer. But when they were collecting the Scriptures, some of the paper stuck to the rock, and part of the last sheet of paper was lost. That is why it is incomplete today. And still today you can find some writing on the Rock Where the Scriptures Were Dried.
Tripitaka was very upset. 'We were not careful enough,' he said sadly.
'Don't get yourself so upset,' said Monkey. 'These Scriptures are now as they are supposed to be. Heaven and Earth are not more complete. The missing part is a secret and it is not meant to be read by others. You were as careful as you needed to be. You did nothing wrong.'
Back at the farm, they were welcomed by everybody there, young and old, and given all the best wine and food. As a Buddha, though, Tripitaka had lost his taste for earthly food, and Monkey wanted only fruit. Sandy ate very little, and even Pigsy ate less than he had before.
'I do not know why I cannot eat more,' he said sadly.
After they had eaten, Mr Ch'en said, 'We have had some pictures painted of you. We wanted to thank you for saving War Boy and Much Gold.' Then War Boy and Much Gold came into the room and bowed. The pilgrims were invited to look at pictures of themselves in the upstairs room of the farm.
'Yours is very like you,' said Pigsy, pushing his elbow gently into Monkey's side.
'I think yours is wonderfully like you too,' said Sandy to Pigsy. 'But the Master's painting is a little too handsome, really.'
'I think it is very good,' said Tripitaka.
The brothers Ch'en and all their workers prayed to these pictures every day.
Since their prayers had started, there had been no more damage from rain and everybody had had plenty to eat.
'That is a gift from Heaven, not from us,' said Monkey. 'But we will certainly try to protect you. You will have many children and those children will have many children. Your animals will grow fat, and the wind and the rain will come at the right time of year.'
The people thanked him again. And again they offered more fruit and cake.
'It is my bad luck,' said Pigsy. 'I used to be able to eat a lot, but in those days no one pushed food on me. Now I eat very little and everybody wants to see me eat more!' Because he did not want to insult the Ch'en family, Pigsy managed to eat eight or nine dishes of vegetables and twenty or thirty cakes.
It was now late at night. Tripitaka watched the Scriptures but he felt nervous. 'I think we should leave,' he told Monkey. 'If we stay here too long, people will try to get our secrets from us.'
'I agree with you,' said Monkey. 'We had better go quietly while everyone is still asleep.'
Pigsy was not a fool now. Sandy and the horse clearly saw the need to go too. And as the pilgrims left the farm, a sweet-smelling wind took them up and away on a cloud.
In the morning, the villagers came again with offers of fruit and other special food. It was a terrible surprise when they found that the pilgrims had disappeared. They looked everywhere for them, but after a few hours they gave up hope.
'Why have you taken our living Buddha away?' they cried to the God of Continuing Days.
Since that time, four times a year, the villagers have performed a special dance in front of the pictures of the Master and his followers. The farm has been turned into a temple and at every hour of every day there are people praying on their knees there. Some pray for better health, some pray for protection on a journey and others pray for their children's future.
Less than a day after they left Ch'en's farm, the pilgrims could see in the distance the towers of Ch'ang-an. It was thirteen years and nine months since Tripitaka had departed.
The Emperor had ordered a high tower to be built outside the western gates and had named it the Scripture Lookout Tower. And now, looking out, he suddenly saw the whole western sky fill with a magic light. A minute later, he noticed a sweet smell in the wind.
The Protectors went with the pilgrims as far as the gates of the city.
'We prefer to wait here for you,' they said to Tripitaka. 'The people around here are very tricky. We do not want them to know that we are here. And there is no need for your followers to go with you. But you, Master, had better go at once and give the Emperor the Scriptures. We will wait for you here and then we will all go back and report to Buddha's Holy Mountain.'
'That sounds fine,' said Monkey. 'But how can the Master carry the Scriptures and who is going to lead his horse? We had better go with him.'
'Kuan-yin promised Buddha that the whole journey would take only eight days. If you all go, Pigsy will be looking around for food, and you will lose time,' said one of the Protectors.
'How can you be so rude?' cried Pigsy. 'Why should I waste time here? I am as anxious as anyone to get back to Buddha's Holy Mountain. The Master has become a Buddha and I intend to become a Buddha too. You wait here. When we have given the Emperor the Scriptures, I will go back with you and will get my reward.'
Then, with Pigsy carrying the luggage, Sandy leading the horse and Monkey at Tripitaka's side, they stopped in front of the tower.
The Emperor and his ministers came down to meet them.
'So my dear brother has come at last!' the Emperor cried, giving him a horse to ride into the city.
When they were seated in the Great Hall, the Scriptures were put in front of the Emperor. Tripitaka told the story of how he arrived at the Holy Mountain. He told of the trick played by Buddha's two followers. He described how he had, in the end, got the written Scriptures by giving his golden bowl as a gift.
'There are, in total, five thousand and forty-eight chapters,' he added.
The Emperor was very happy and he ordered a banquet. Suddenly, he noticed the three pilgrims, who were sitting at the far end of the Hall. He thought they looked unusual.
'I suppose these gentlemen are foreigners?' said the Emperor.
'My oldest follower, named Monkey,' said Tripitaka, 'came from the Cave of the Water Curtain on the Mountain of Flowers and Fruit. Five hundred years ago he made trouble in Heaven and Buddha sent him to a stone prison under a mountain. But he became a holy man with the help of the Goddess Kuan-yin.
I was able to free him and take him with me as my follower. He protected me on the journey to India and he helped me to get the Scriptures. Without him, I would not be here now.
'My second follower, Pigsy, came from the Cloud-Ladder Cave and was at the farm of Mr Kao when I found him. He has carried the luggage all through our travels and he was very helpful when we had to get across rivers.
'My third follower, Sandy, came from the River of Sands. He too was brought to me by the Goddess Kuan-yin. And our horse is not the one that you gave to me.'
'Really?' said the Emperor. 'It looks the same to me. Why did you change horses?'
'Actually,' said Tripitaka, 'my first horse was eaten by this one. But Monkey went to Kuan-yin and the Goddess explained that this horse was really a son of the Dragon King of the Western Ocean. He got into some trouble, but he took me to the West and so his life was saved. He has carried me well, over the most difficult hills and mountains. On the way there, I rode on its back; on the way home, it carried the Scriptures. As you can imagine, we are all very grateful to him.'
'You have been served well. Tell me,' said the Emperor, 'how far is it to India?'
'I know only that the summer turned to winter fourteen times. There was no day when we did not ride over hills or mountains. Often we rode through large forests or crossed great rivers and we passed through too many countries to count.'
When the banquet was ready, the Emperor asked, 'Do your followers know how to behave at an Emperor's banquet?'
'I am afraid that they do not,' said Tripitaka. 'They have spent their time mostly in rough country conditions.'
'Don't worry,' said the Emperor. 'I will not blame them. Tell them to come to the banquet.'
There was dancing and singing and music and food at the banquet, and it was a very happy day. In the evening, when the meal ended, the pilgrims went to Tripitaka's old temple in the woods. There the priests welcomed them with a bow.
This time, inside the temple, Pigsy did not shout for more food and Monkey and Sandy behaved perfectly. All three were now Spirits of Wisdom, and it was not difficult for them to stay quiet. When night came, they all went to sleep.
Early next morning, the Emperor woke and called for his secretaries.
'All night I could not sleep because I was thinking of good enough words to thank my brother for his success. I have now, in my head, a few sentences, although they are nothing compared to the wisdom of the Scriptures.'
He asked the secretaries to write down his words, which later became known to all as the Introduction to Buddha's Holy Teachings.
The Emperor then asked Tripitaka to read from some of the Holy Scriptures in the holiest temple in the city. As the Scriptures were so valuable, the Emperor ordered his secretaries to make copies, which were later sent to every city in China.
As Tripitaka started reading, he smelled the sweet wind and the Protectors appeared in the air above the pilgrims. They said, 'You must all leave the Scriptures and follow us to the West.'
At once Monkey and the others, including the white horse, got up from the ground. Tripitaka put down the Scripture that he had started reading. He was lifted straight up to the Ninth Heaven. The Emperor and his ministers bowed low to the ground as they were carried away.
Later, all the people of the city prayed and read the Great Scriptures, and their lives were much better after that.
The four pilgrims and the white horse were taken back to Buddha's Holy Mountain by the Protectors. There they found that their great journey had taken just eight days. On the Holy Mountain they and all the Gods waited for Buddha.
When everyone was ready, Buddha appeared and spoke first to Tripitaka.
'Holy priest,' he said, 'in a past life you were close to me and you were called Golden Tree. But because you did not obey my teaching, you had to start life again in the East. Now you have obeyed me so well that I am making you a Buddha. Your title will be Buddha of Ability.
'Monkey, because you made trouble in Heaven, you were put under the Mountain of Metal, Wood, Water, Fire and Earth. Fortunately, when your time there was finished, you turned your heart to religion, to the fight against wrongdoing and the fight for good. On your recent journey you have done so well that I am making you a Buddha. You will be the Buddha of Success in Difficult Times.
'Pigsy, you were a soldier of the water armies of Heaven. But at a banquet you drank too much and insulted a goddess. And for this you were born again in the human world, looking very much like an animal. When you were living at the Cloud-Ladder Cave, you found religion and offered your protection to Tripitaka on his journey. You are still greedy, but because you carried the luggage all the way, I am now making you the Keeper of the Holy Temple.'
'Hey!' said Pigsy. 'You have just made the others Buddhas. Why am I not a Buddha too?'
'Because,' answered Buddha, 'your conversation and appearance are still not fine enough and you still eat too much. But I have so many followers in the world that you will get plenty to eat in your new job. You will have nothing to complain about.'
Pigsy knew that he had to accept his new job. He did not say another word.
'Sandy, you were a great spirit, but at a banquet you broke a dish of great value and you were sent to the human world. There you lived in the River of Sands and you hungrily ate people. But after that you found religion. You promised to protect and help Tripitaka, and you did. Because of this, I am lifting you high among us and giving you the title of Golden-Bodied Soldier.'
Sandy bowed. Happily, he accepted his new title.
Then Buddha turned to the white horse. 'You,' he said, 'were a child of the Dragon King of the Western Ocean, but you disobeyed your father and were guilty of bad behaviour. Fortunately, you found religion. Because you carried Tripitaka to the West, and the Holy Scriptures on the return journey, you too must have your reward. From this day, you will be one of the eight Heavenly Dragons.'
The white horse made a sign to show how grateful it was. It was led to the back of the Holy Mountain, where there was the Pool of Magic Dragons, and it was pushed into the pool. After a short time, it began to change shape and its coat began to change to a golden colour. Its four feet rested on the clouds and then it flew up out of the pool. It was now changed from a horse to a magic dragon.
'Master,' said Monkey to Tripitaka, 'I am now a Buddha, like you. I should not have to wear a cap so that you can control me.'
'It was put on you,' said Tripitaka, 'at a time when you knew nothing. Then we needed to control you. Now you are a Buddha and it has gone. Feel your head and you will see. It is not there now.'
Monkey put his hand on his head. Tripitaka was right; the cap had gone. A grateful smile spread across his face.
All the spirits of Heaven watched as Tripitaka, Monkey,
Pigsy, Sandy and the horse received their new, holy titles.
While they went to their places in the Great Hall, many loud voices began to pray to them. They were accepted with open arms. And from that day, Pigsy did not shout for more food and Monkey and Sandy behaved perfectly. The reason for this was simple. All three had received the greatest of gifts - wisdom.
I give this, my book, to you, dear reader, so you can understand the beauty of Buddha's Land. It will be a reward for kindness, and it will help with the suffering of the lost souls of this world. I would like to think that my readers will turn their hearts towards the True Way, and will be born again in the World of True Happiness.
مشارکت کنندگان در این صفحه
تا کنون فردی در بازسازی این صفحه مشارکت نداشته است.
🖊 شما نیز می‌توانید برای مشارکت در ترجمه‌ی این صفحه یا اصلاح متن انگلیسی، به این لینک مراجعه بفرمایید.